Above a basement nightclub on Glasgow's Queen Street stands the city's first ramen spot, Ramen Dayo!. It's an appropriate location. The Japanese restaurant is the brainchild of former DJ Paul Beveridge, who co-founded the city's Numbers club night alongside world-renowned DJ Jackmaster.
Considering that Ramen Dayo! has only been open a year, you'd think that its unprecedented popularity was down to these links with Glaswegian electronic music royalty. But review after review has proven otherwise. Ramen Dayo! actually serves good ramen.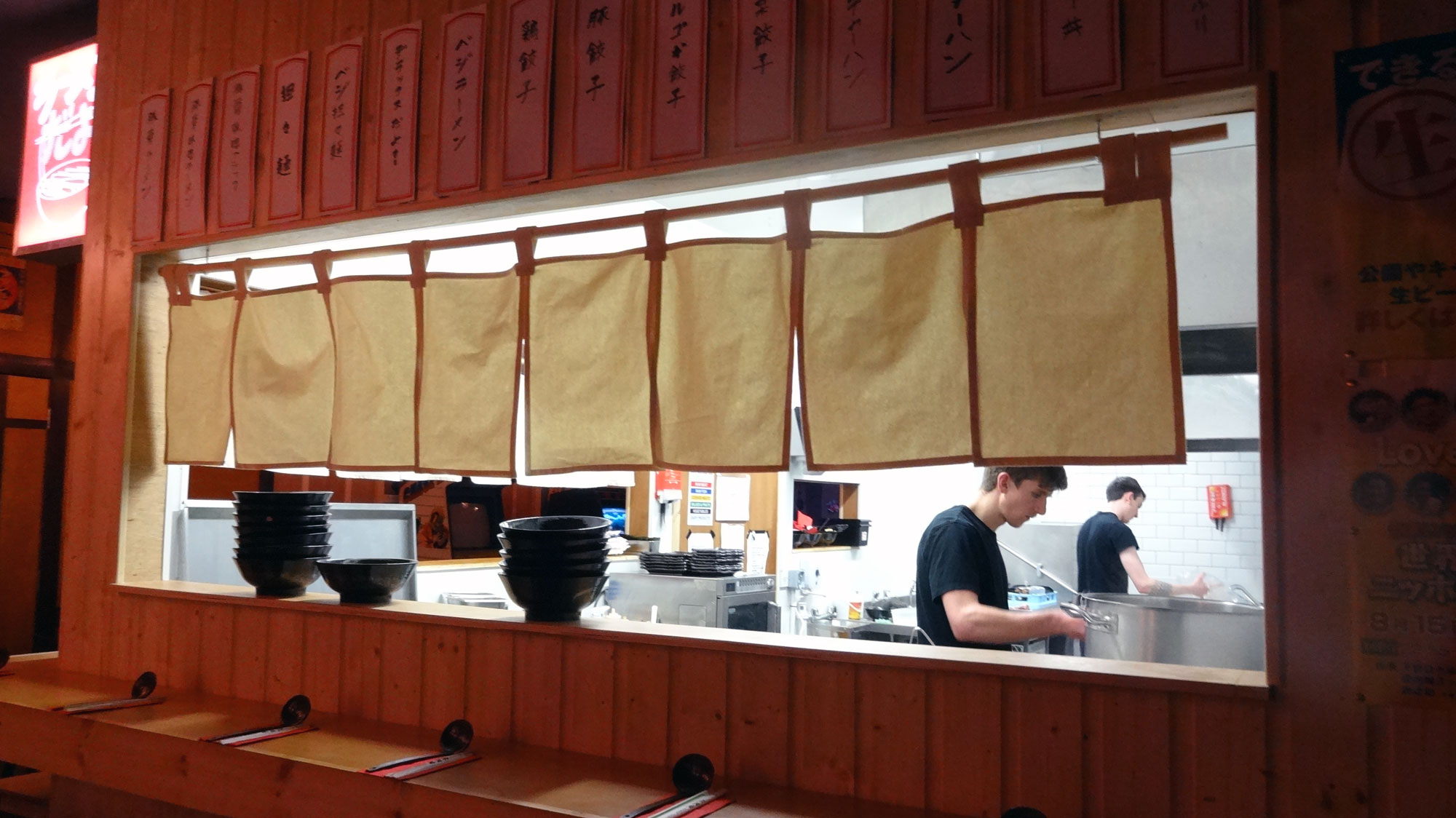 Glasgow-born Beveridge decided to open the restaurant after reassessing his music career upon returning home from 11 years in Japan, where he ran Numbers Tokyo and worked as an English teacher.

"I stopped drinking for a while and I really lost my passion for the club," he remembers, "and then I started thinking, 'What is the actual endgame? Do I wanna be 40, 50-years-old in the club, playing music to people in their early 20s?'"
But did a decade behind the decks really prepare Beveridge for a job in the restaurant business?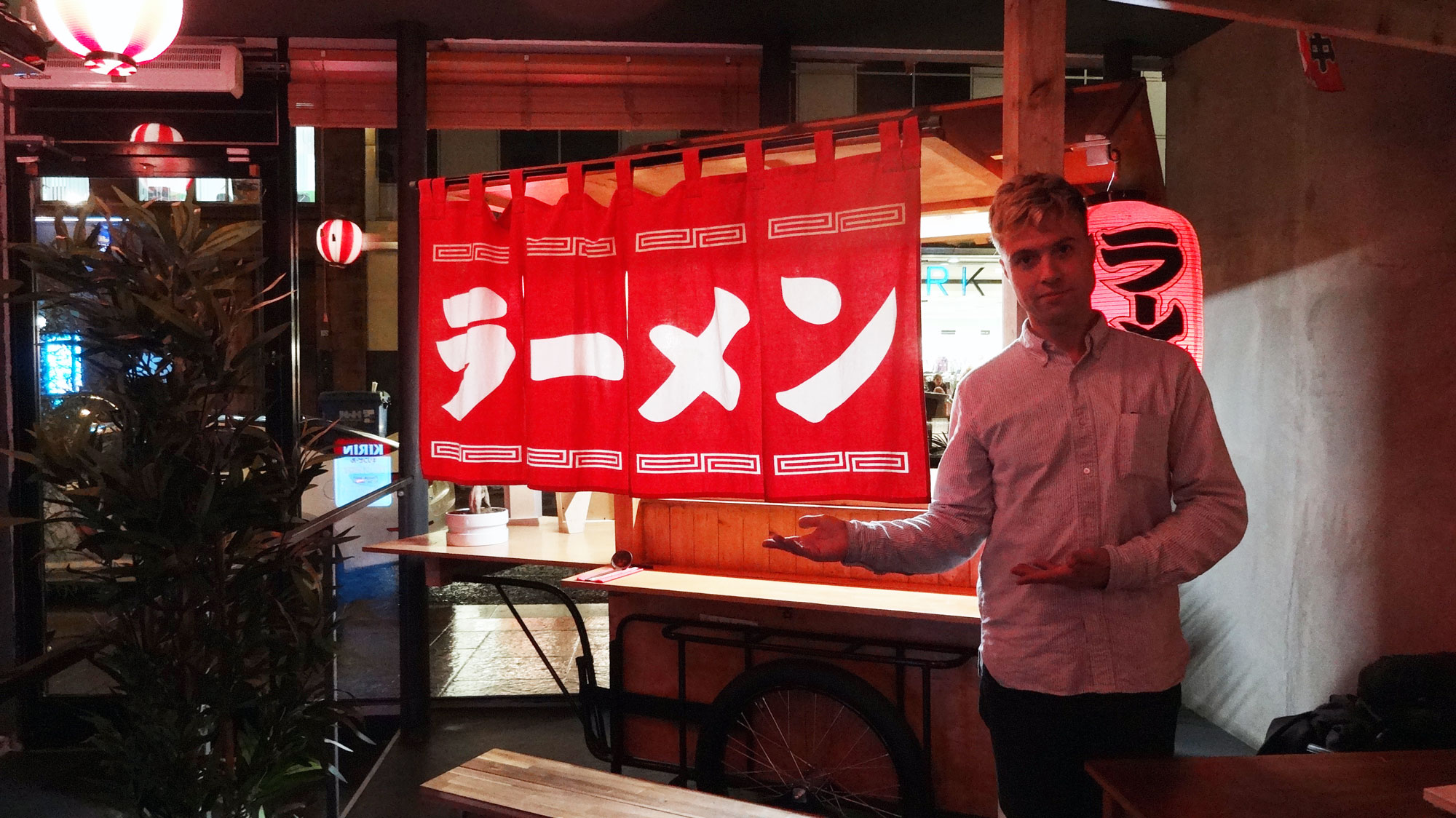 "This is going to sound like a cliche," he tells me, "but making food and making mixes is kinda similar. When I DJ or make a mix, I'm not thinking what I wanna put in the mix, I'm thinking what'll please the most amount of people, and it's the same with making food. There's definitely much more niche types of ramen that I would like to eat but I think the ramen that I make appeals to a much broader audience."

Beveridge learned to cook ramen in Japan, but when he returned to Glasgow, he had to adapt his recipes to use the ingredients that were available in Scotland. Two years of trial and error ensued as he perfected his dish by reading countless blogs, watching YouTube videos, and testing his broth on both Japanese and Scottish friends. When he was finally ready to share his ramen with paying customers, he launched Ramen Dayo! with a self-designed ramen cart or yatai on Gordon Lane, one of Glasgow's busy thoroughfares. It was an instant hit.
"One day, I worked a 26-hour shift as we were really struggling to make the amount of product but at the same time I realised that it's such a waste to not do it," Beveridge recalls.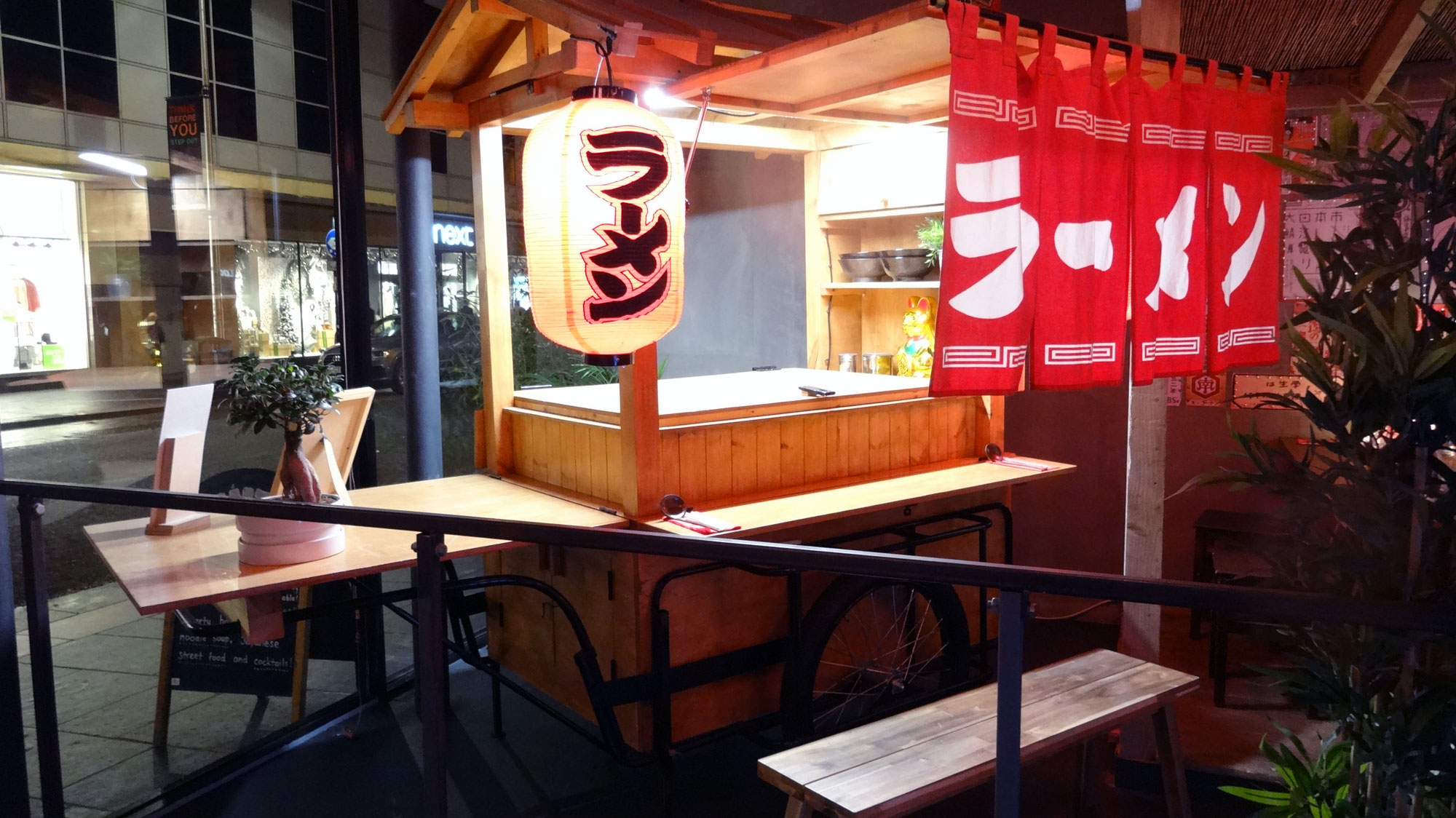 However, a dispute between the owners of the lane forced Beveridge to quickly find another venue. He credits Dario Bernardi, owner of La Cheetah Club, with saving the day when he allowed him to run Ramen Dayo! out of the club's basement.
"It was kind of a Japanese thing to do, because there was no signage, nothing, you'd go downstairs and go, 'Is this the place?'" Beveridge says.

Ramen Dayo! essentially sells two things, ramen and gyoza dumplings. The simplicity of choice is in stark opposition to the complexity of actually making the dishes.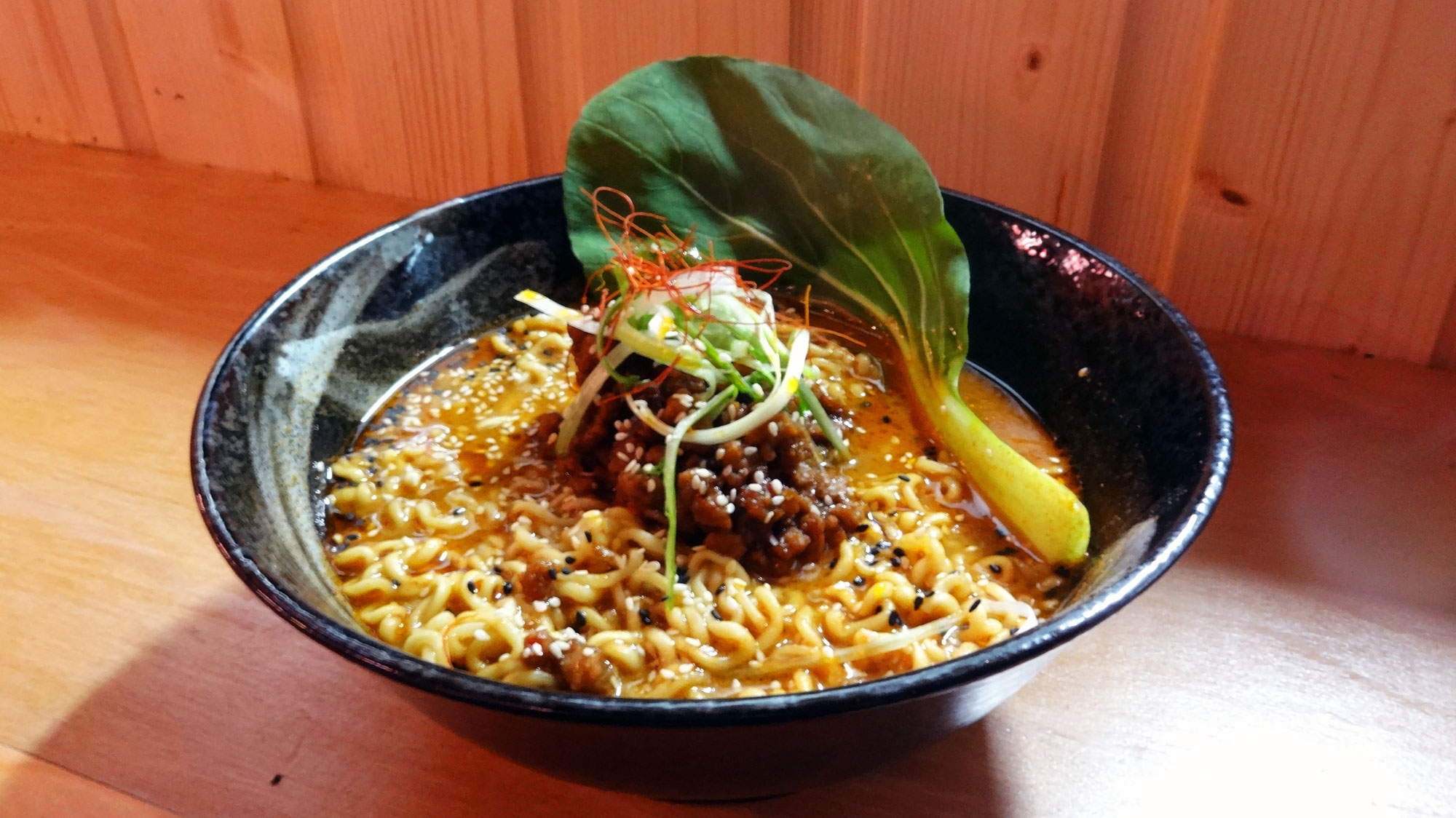 "When you make a bowl of ramen, there's so many elements. If you added it all up, there's about 50 hours of work that goes into each bowl," Beveridge assures me, explaining the painstaking care taken with each ingredient, from the specially butchered pork used for Ramen Dayo!'s 20-hour tonkotsu broth and chashu pork belly, to the four-step process of frying garlic for the tonkotsu miso black ramen and the ajitama soft-boiled egg, which goes through an overnight marinade.
Ramen is a working person's food in Japan but because of the scarcity of ingredients such as the angel hair chili, which beautifully adorns Beveridge's tantanmen noodles, it becomes something altogether more luxurious here in Glasgow. The spicy sesame-based vegan tantanmen I go for is a rich, almost heavy ramen that I couldn't class as everyday food. But its robustly flavoured base is satisfyingly contrasted by the lightly fried vegetable gyoza I order as a side.

Much like the straightforward menu, the decor of Ramen Dayo!'s new permanent home is an homage to Japanese alleyway dining, yokocho, which Beveridge designed and Bernardi built from scratch.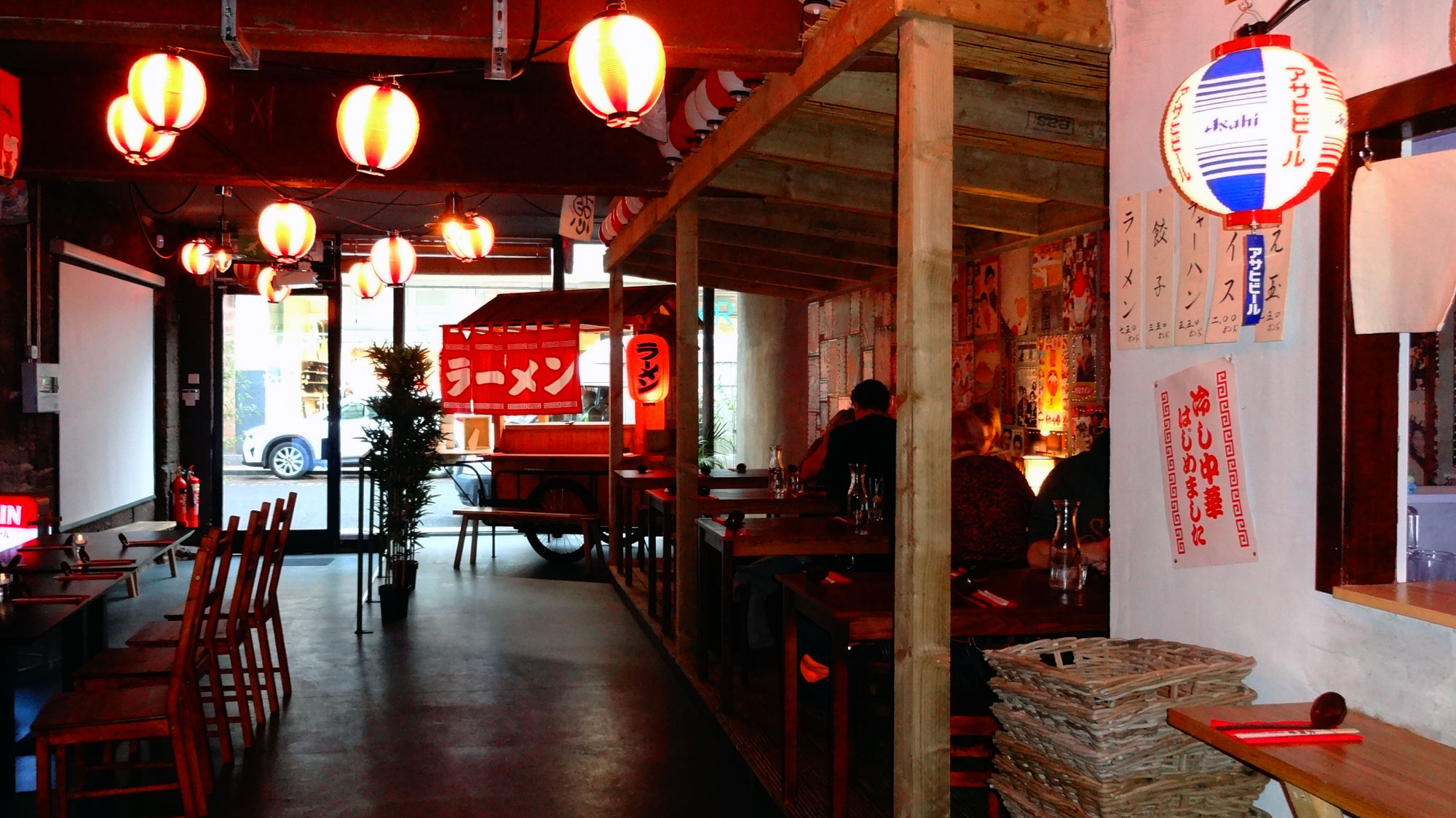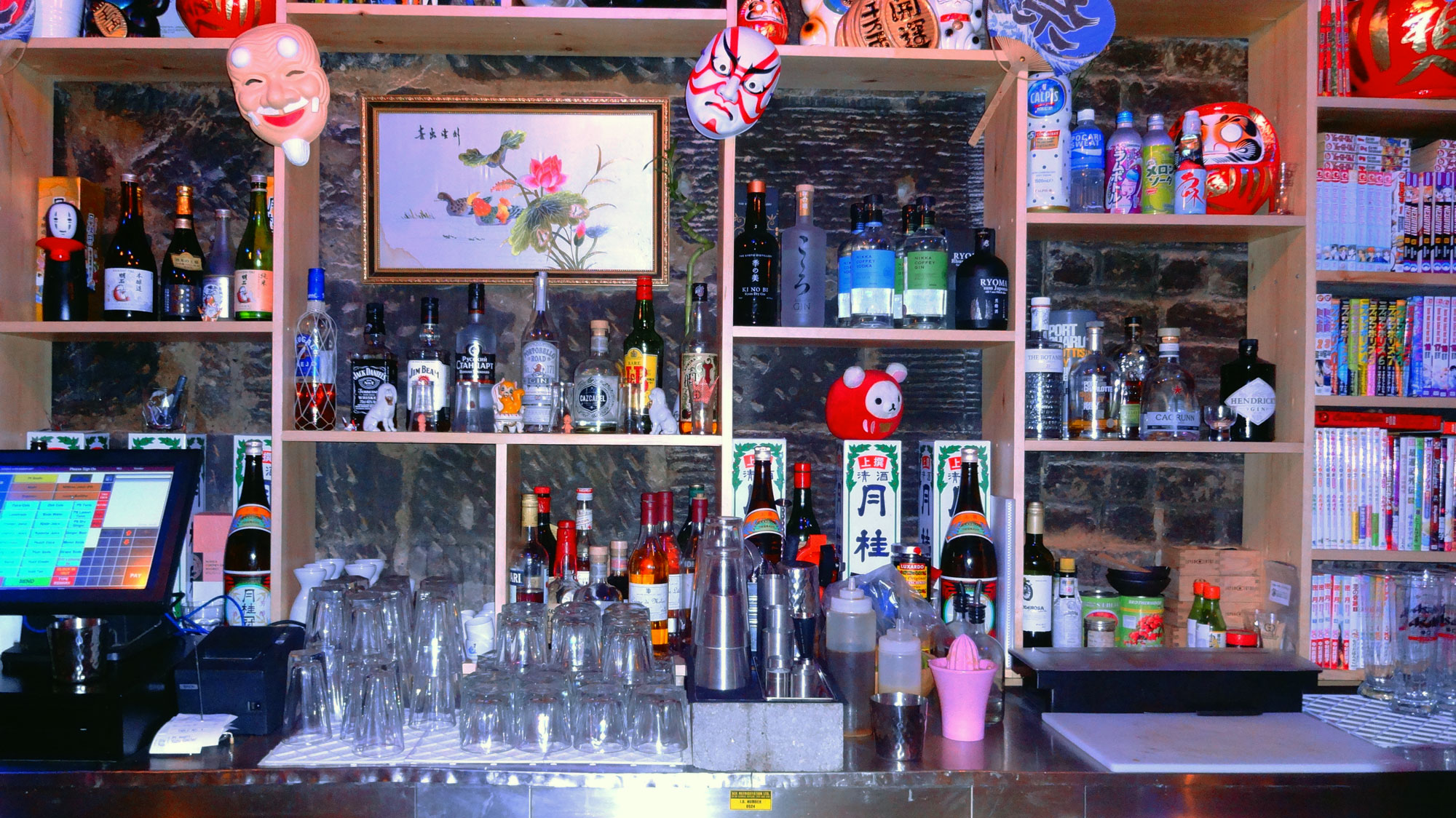 "Having lanterns and things like corrugated metal, having it quite rough is me trying to recreate the yokocho feel," Beveridge explains. "In Japan, a lot of people eat alone so a lot of the ramen shops have manga," he continues, before showing me his impressive collection. There are nods British culture too—the restaurant's branding was designed by the man behind Dizzee Rascal's iconic Boy In Da Corner cover artwork.
"I wanted it to be like an izakaya, which is a type of informal Japanese gastropub," Beveridge says. "The daytime playlist of soft jazz and bossa nova is typical of the casual dining restaurants in Japan, whereas the nighttime playlist is more upbeat with lots of 80s dance classics like Whitney Houston, Paula Abdul, and Debarge. It's not uncommon to find tiny eight people capacity bars in Golden Gai in Tokyo's Shinjuku district that exclusively play this era of music."

Despite Beveridge's musical background, Ramen Dayo! doesn't purport to be anything more than a ramen restaurant, but its cocoon-like atmosphere and addictive dishes have the same effect as a night out in Glasgow, where after-parties can go on for days. When I finish eating, I really don't want to go either.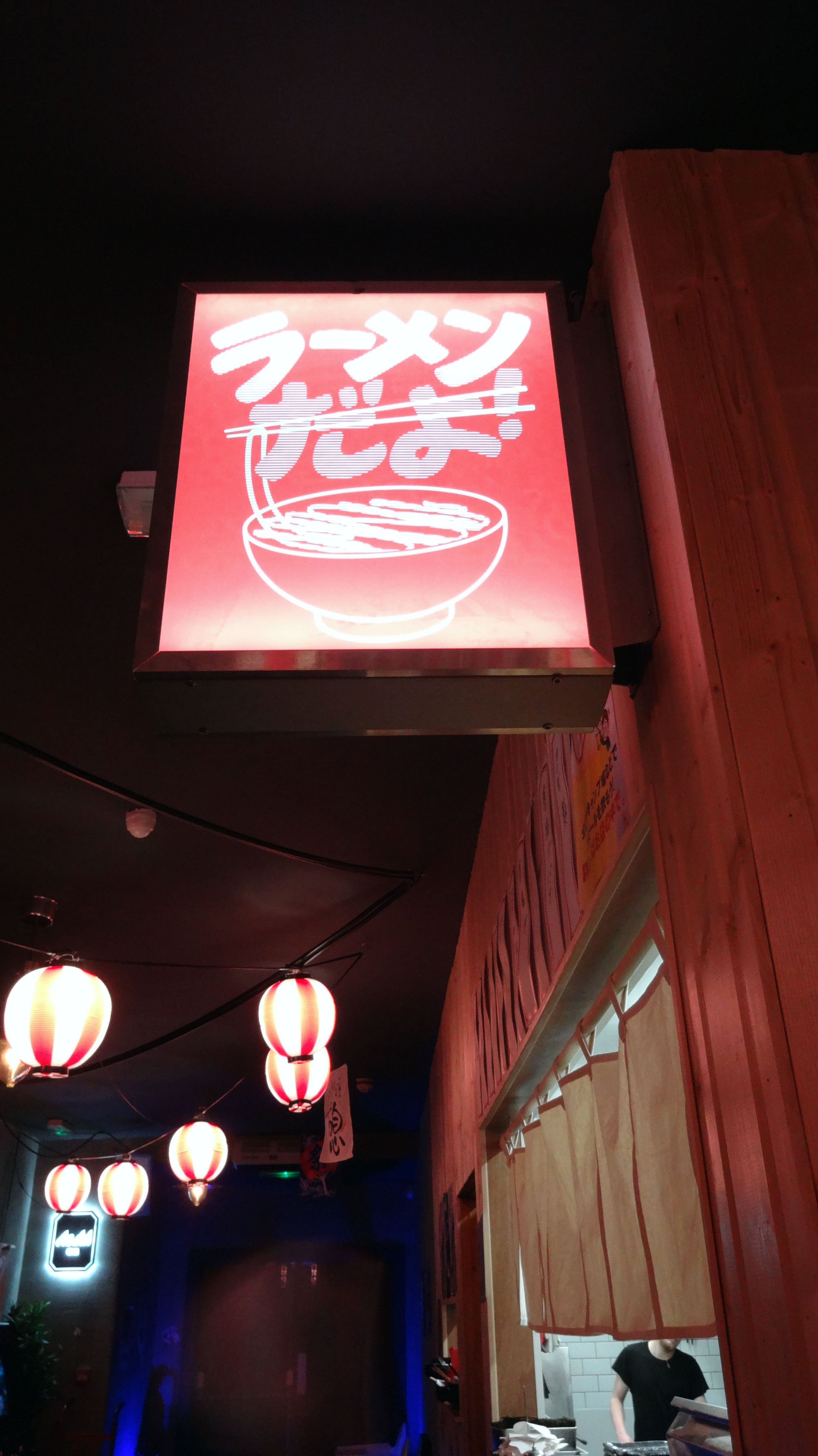 After sampling the lychee saketini, a cocktail made with the earthy Honjozo sake, I do actually have to leave for my train home. Having noted my enthusiasm for the Matcha Green Tea Hello Panda biscuits used to garnish one of the drinks, Beveridge stuffs a packet into my bag and my thorough enjoyment of Ramen Dayo! carries on for a little bit longer.