What's harder than taking a selfie with a group of people? Doing it while smashed off your face.

This is the lesson that Self Control will teach you in just a few entertaining minutes. It's a game about taking selfies at a corporate party. But you're not recording the event to aid your own memory when you wake up all glassy-eyed in the morning. You're taking photos for your boss who can't attend the party but wants to see what they're missing out on.
This gives you a dilemma. As you're taking selfies for your boss you want them to be top of the line: big smiles, eyes at the camera, and peace signs held in clear sight. You can't afford to lose this job due to poor selfie skills. The problem is your colleagues would rather have a good time at the party and so they easily get distracted by what's happening around them.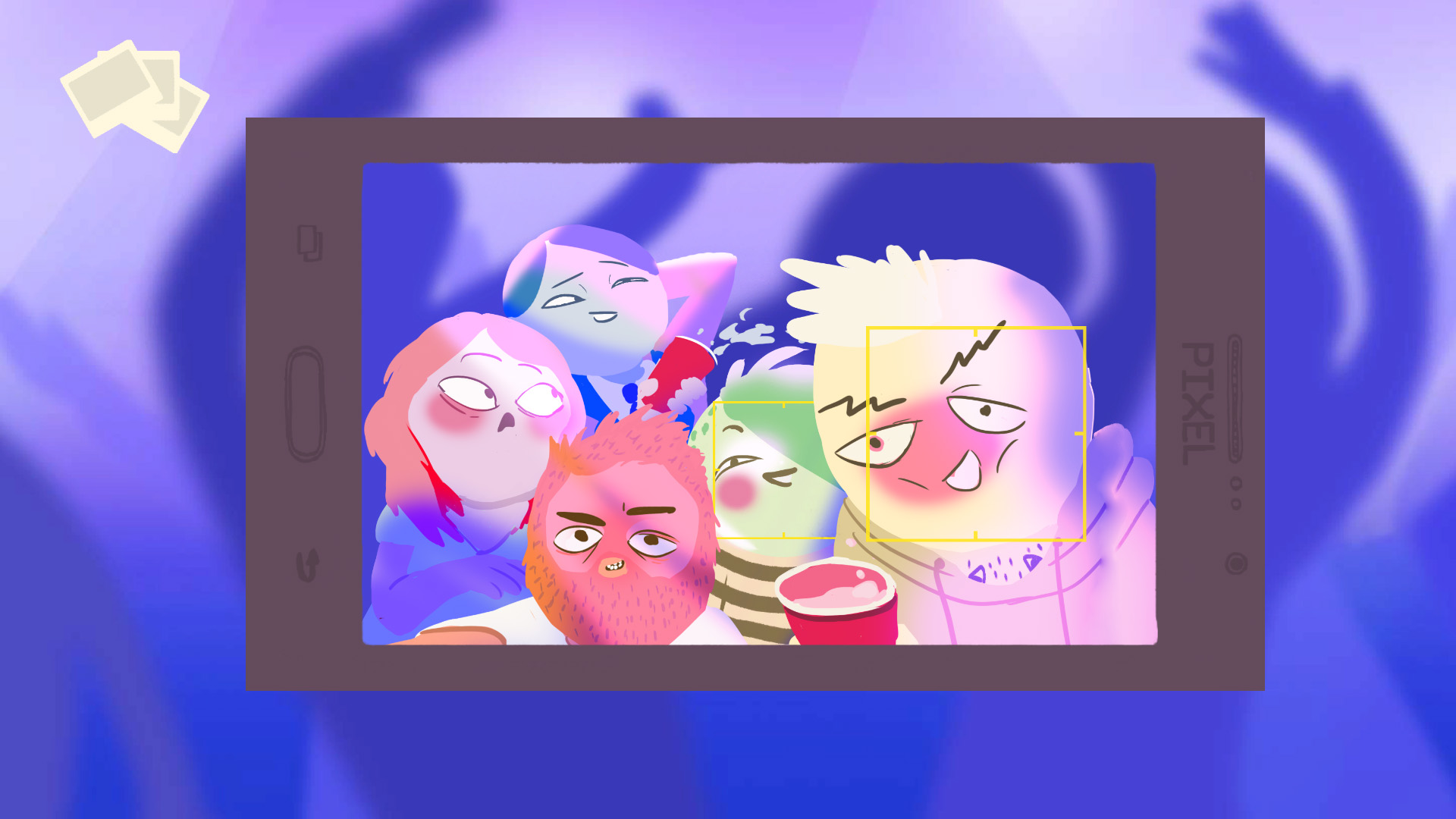 To be fair, a guy running around in the nude, and another person showing up wearing a horse head is good reason to get distracted. I know I would. But you've gotta fight against it in the game. While you're trying to steady the hand holding the camera at arm's length, you'll need to call the names of anyone who isn't looking in the right direction—when the facial recognition puts a box around their heads you're good to snap away.
But this is only the first stage. You progress through Self Control by taking selfies at different stages of the night. At first, everyone is reasonably sober, including yourself. But later on, the difficulty of taking a selfie increases: the lights get heavier, the drink brings out tears and dancing, and your camera-holding hand wobbles without control. Taking selfies is no joke when you're crunked up.
It's probably not a good idea to send your boss photos of their employees puking their guts up. In the final stages of the game that's the kind of thing you'll be competing with. You'll not only need to get everyone's attention, you'll need the right timing, and the right framing.
Anyone who enjoys a good night out and has their family added on Facebook should be familiar with the challenge in Self Control. It's a game that might help you to avoid being in a photo that'll either embarrass you or make your parents ashamed of you.
Important life skills these days.
You can download Self Control for free on the game's itch.io page.