2017 may still be in its infancy, but festival season is already on the horizon. And goddamnit if Coachella hasn't set the bar high with its headliners already. Beyoncé, Radiohead, and Kendrick Lamar will headline this year's festival in the Californian desert.
The lineup runs pretty deep this time around, too. The xx, Travis Scott, New Order, and German composer Hans Zimmer will all make an apprearance. The highlight, however, appears to be the Saturday with Bon Iver, Future, Schoolboy Q, and Gucci Mane all opening up for Beyoncé.
The festival will run over two weekends, between April 14-16, and April 21-23. As ever, it'll all be at the Empire Polo Club in Indio, California. Tickets for both weekends go on sale Wednesday January 4 at 11 AM PST. Jump to the festival's website for more information.

Here's the lineup in full: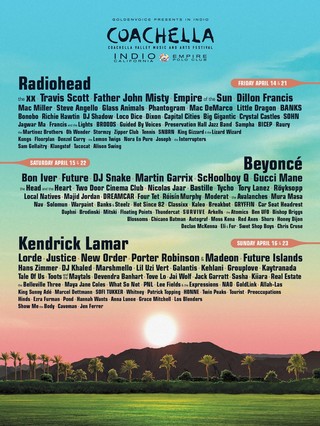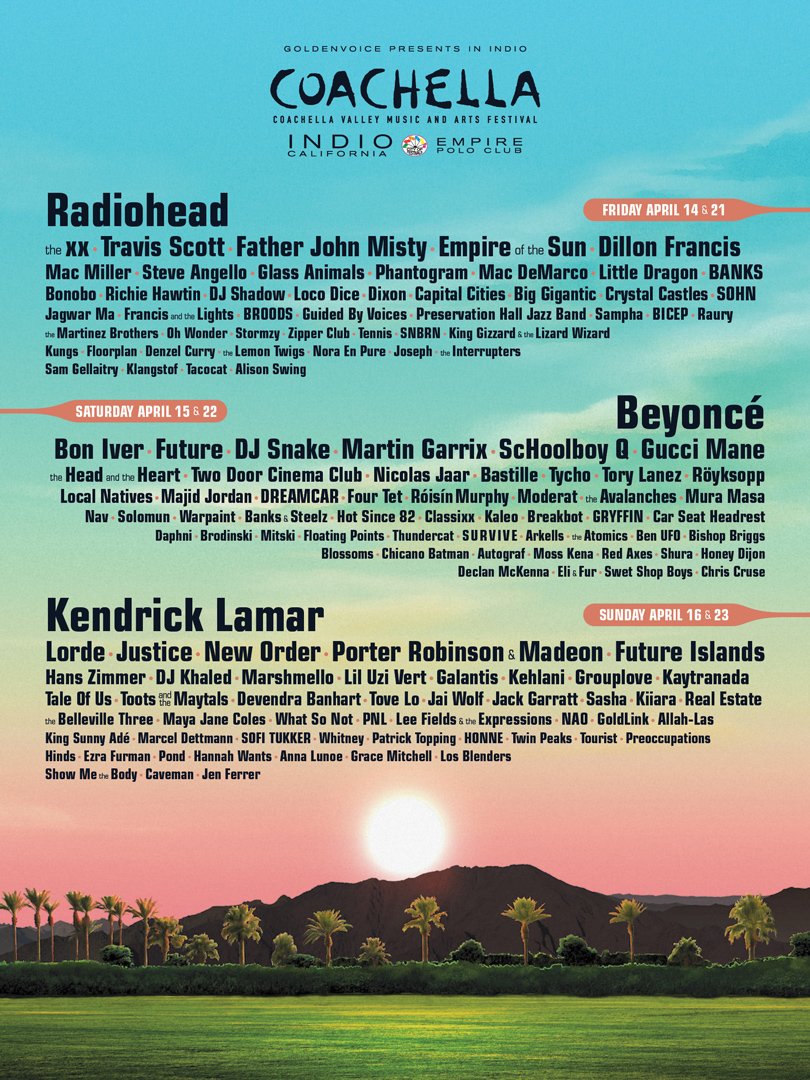 Lead photo by Timothy Norris.
Follow Noisey on Twitter.