In Hong Kong, some of the best Indian food you'll eat is served from old glass stalls that sit next to piles of SIM cards and back-of-the-truck Nokia phones.
Chicken drenched in warm chili oil and green peppers is plated up with buttery lentils at Al-Madina Curry House, a tiny hole-in-the-wall with Halal Indian food owned by Pakistanis. It's next to an African restaurant—run by a Filipina—with men from India and Bangladesh hawking electronics, just across the hall.
While it's called Little India, the ground floor of Chungking Mansions—the epicenter of life for Hong Kong's asylum seekers—is culturally ambiguous. Most there hail from South Asia, the Middle East, and Africa, all trying to make a new life in one of Asia's greatest economic miracles.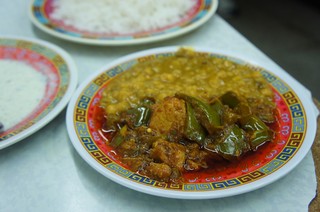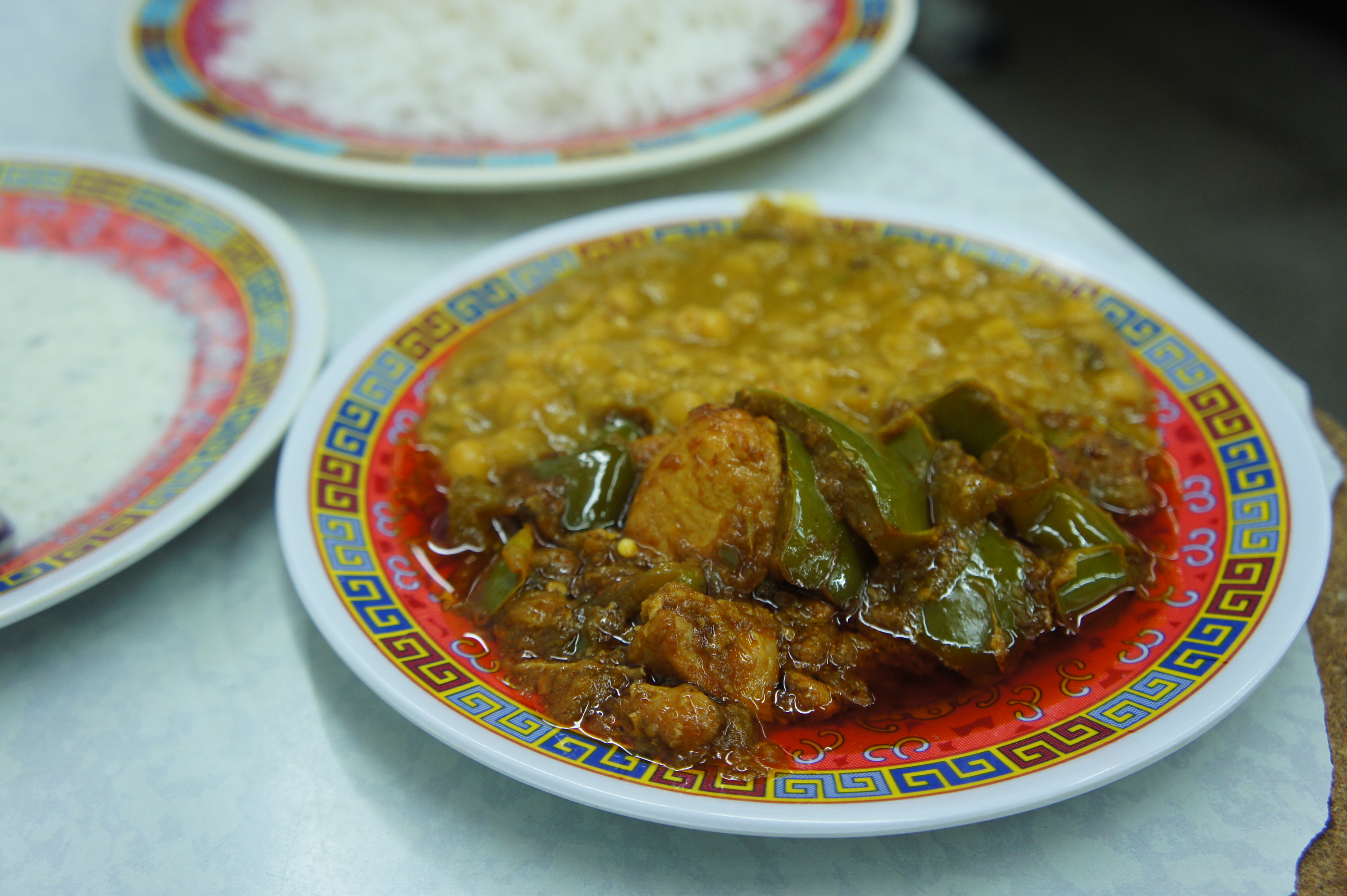 But at the gritty property in Hong Kong's Tsim Sha Tsui neighborhood—where food stalls, guesthouses, and electronic shops all collide into a well-oiled modern bazaar—prosperity is fading, fast.

As of late last year, only 40 per cent of Chungking Mansions' space was occupied—and rents for shops fell dramatically. In a space-hungry city like Hong Kong, where homes and offices cost more than anywhere else in the world, vacancies and low prices are a rare phenomenon.
That's especially true in the bustling heart of the metropolis, where Little India sits a few steps away from the diamonds on display at Harry Winston's.
Those who work in Little India are becoming more wary of outsiders: Last year, the government launched an investigation into agencies for allowing Indians into Hong Kong for fake asylum claims.
"All we know is what the government puts out in the press—and that's been consistent stories of Indians getting caught illegally working, or caught drug smuggling," said Piya Muqit, the executive director of Justice Center Hong Kong.

"We've asked for data on [asylum] claims and on crime rates—arrests and convictions—to try and understand why the focus is on this, and the official position from the government is that we don't keep this data," Muqit said.
The chicken at Al-Madina stings the tongue, but the owner brings out a plate of shredded lettuce and onion drenched in ice-cold, runny yoghurt to fight off the spice. The massive plate of fragrant basmati rice also helps neutralize the pain, along with heaping, plastic spoonfuls of thick daal.
Sitting down on a red plastic stool at peak lunch hour on a Friday, barely anyone's in sight. The electric pulse-like flows of people that have long characterized the halls of Chungking Mansions are nowhere to be found today.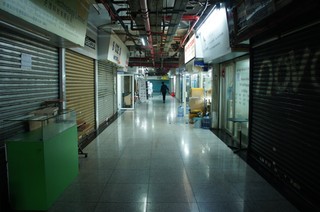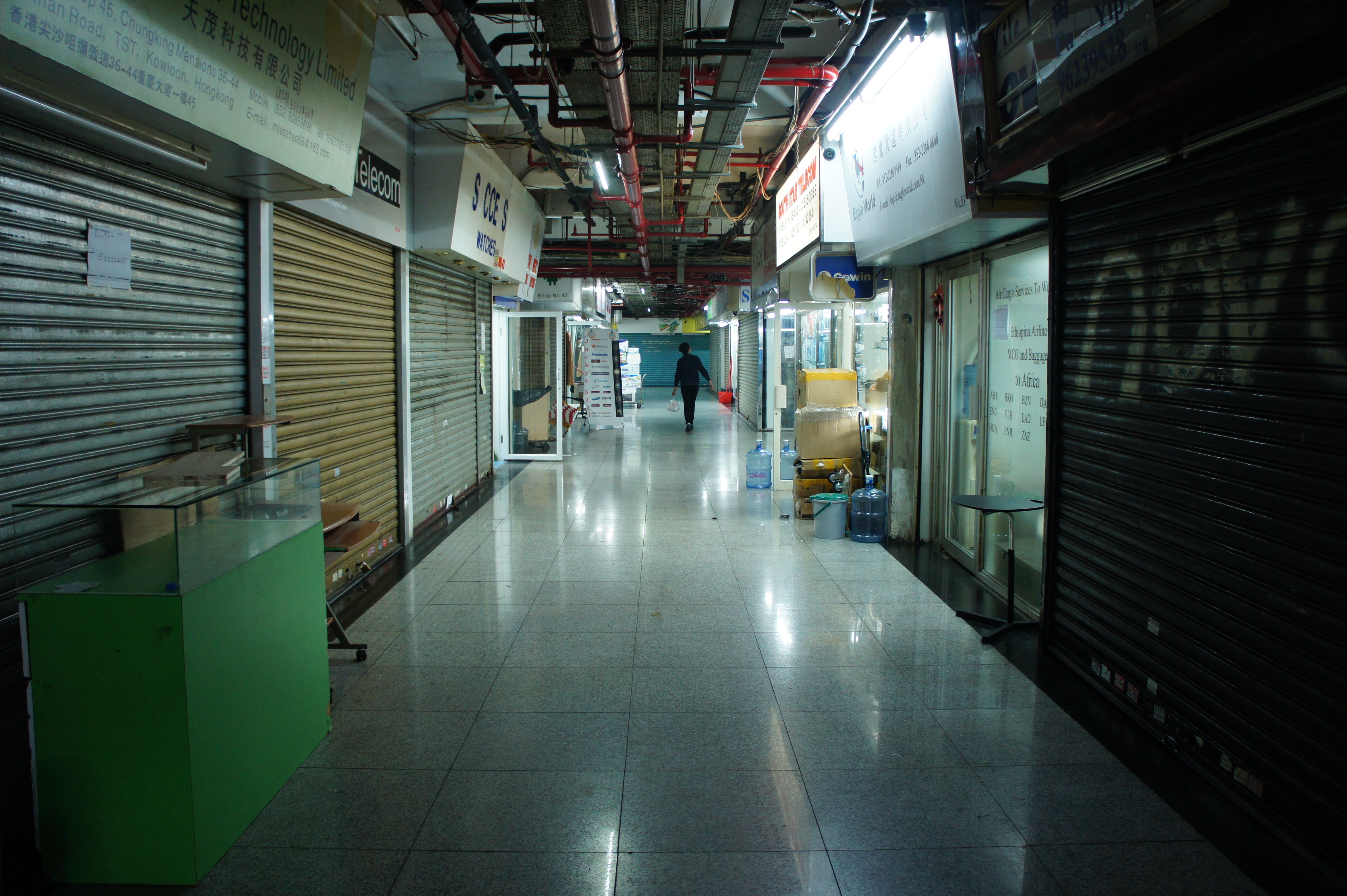 When I tell the men running the food stall that I'm a reporter—and that all I want to know is more about their different dishes—they quickly retreat to the back of the restaurant. A man running a similar Indian food cart close by barks at me when I tell him that I'm a journalist.
Starting last year, the government has been honing in on South Asian asylum seekers with a particular vitriol, focusing on criminality. It went hand-in-hand with growing anti-immigration sentiments: Also last year, prominent lawmakers demonstrated for refugee detention camps across the border outside of the city's largest mosque.
"There's a problem in that the racial discrimination ordinance doesn't apply to the government," said Muqit. "If you're the government press office and you're releasing reports about a particular ethnic group, you can't be challenged under the law."
Back toward the main entrance of Chungking Mansions, a man yells for me to try his food from a cart that seems like most of the rest. I settle for a vegetable biryani—he sticks it in the microwave mounted on the wall.
An older man in a turban and thick, silver handlebar mustache at the stall next door is glued to a small television that could easily be from the 1980s. He's watching a woman in a red sari dancing to a Bollywood song, leaping over green, hilly pastures, under a watermark that reads "Masala Monday."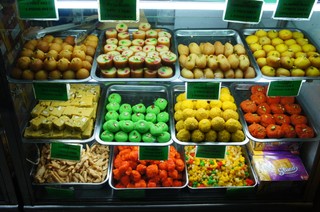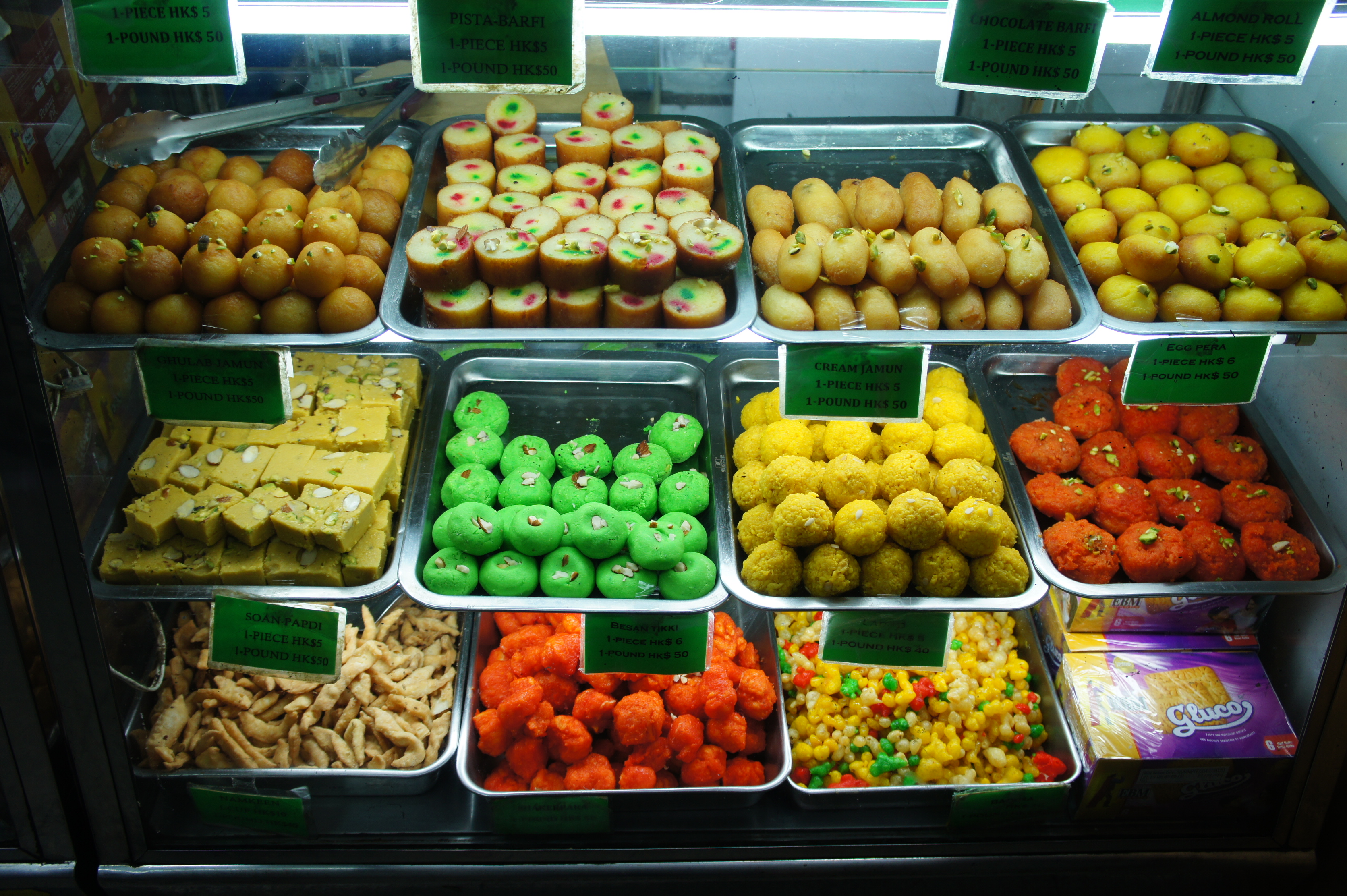 With the biryani straight out of the microwave, I'm not expecting much—but the rice is light, and deeply aromatic. I'm served a generous portion of sliced boiled eggs soaked in curry and spice along with the rice, oozing coriander, all on a paper plate.
Most asylum seekers in Hong Kong are casually called "Form Eight"—referring to the document that allows them to stay in the semi-autonomous Chinese city, always temporarily, until they can be relocated to a country that legally settles refugees.
For nearly all, it'll be a long wait in limbo—asylum seekers aren't allowed to work or even volunteer during their time in Hong Kong. Many will scrape by at Chungking Mansions, taking up menial jobs illegally, or surviving from the few free services at Christian Action on the top floor, which is the only charity of its kind in the city.
There are now some 12,000 asylum seekers stuffed in line just for a chance to have their cases heard as refugees. That wait could be a lifetime, with only about 150 asylum seekers ever having been substantiated by the Hong Kong government for resettlement.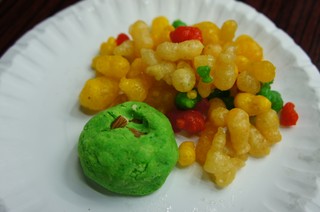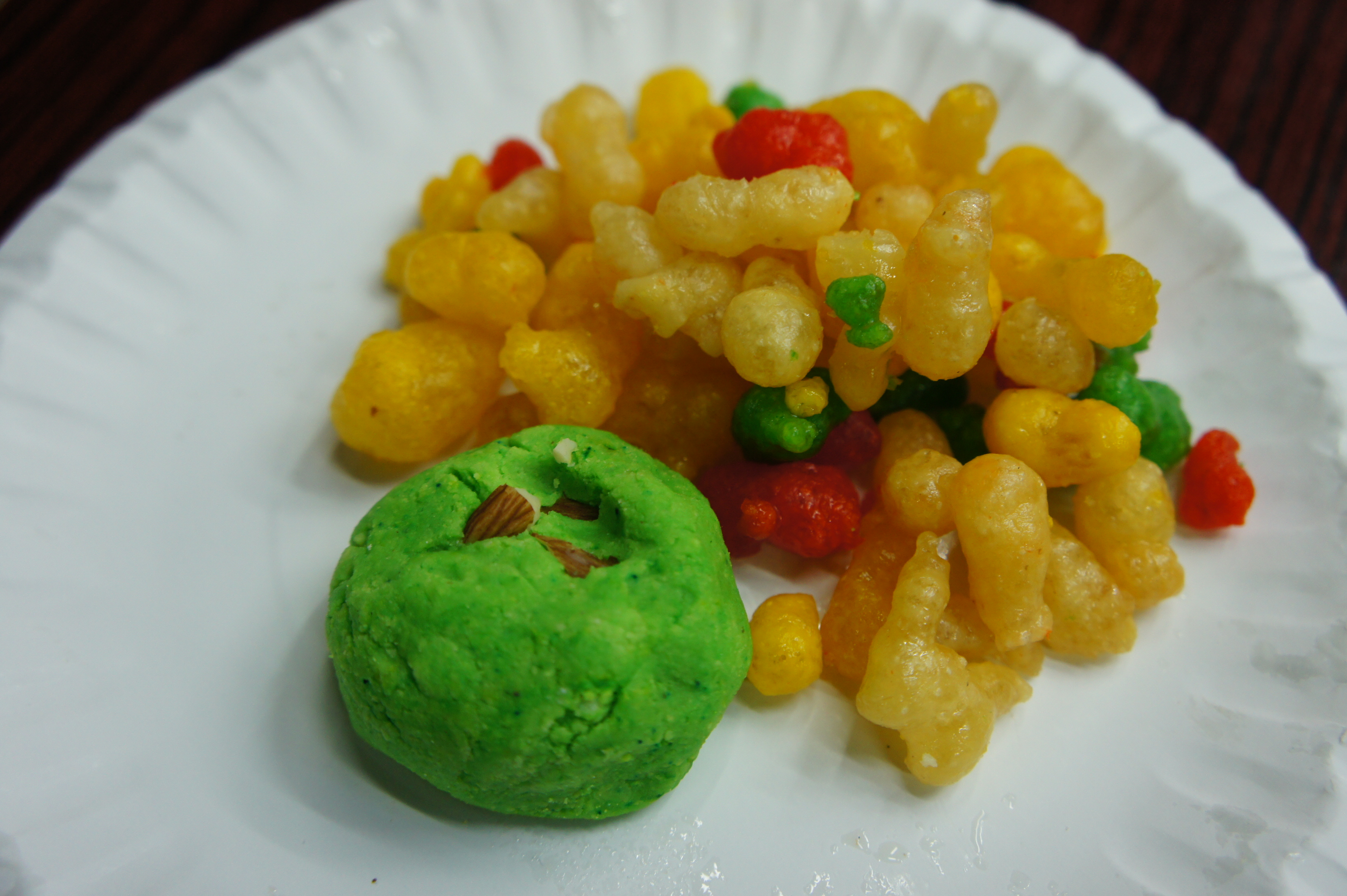 "I think we can acknowledge there are a lot of people abusing the system right now," said human rights lawyer Patricia Ho, who works with Hong Kong's Daly & Associates. But the government needs to start looking at the issue of human trafficking—which often lands asylum claimants in Hong Kong, she said.

"A lot of agents basically put ads out in India saying they'll pay out this amount of money and get a work visa—they're basically defrauding all these vulnerable people," Ho said. "When they come here, they're forced to make a claim."
Wakas Sweets—or the stall at Shop 55—is easy to miss. It's a glass cart, just like any other found from corner-to-corner of Chungking Mansions' ground floor. But there's something redder about the chicken tikka, something thicker about the butter-laden, doughy naan. And, of course, there's the sticky sweets, stacked on tray over tray.
The South Asian man who runs the cart piles a glob of oily, rainbow-colored pellets into a brown paper bag—they look like Fruity Pebbles cereal. Biting into a handful of warm red, yellow, and green sugary puffs, they explode with thick grease and syrup. They're saccharine sweet, but it's still easy to want a second bite.
I ask what the dessert is, but he sees my camera dangling over my shoulder, notebook in hand. He tenses up. "They're sweets," he says, retreating to the back, looking the other way.