A body looms over the paintings of Canadian artist geetha thurairajah, but who or what the specter represents is up to the spectator. In Shapeshifter, thurairajah's first solo exhibition in Montreal (on view at Projet Pangée through March 25), visions of the past merge with a hallucinatory modern world as the physical and digital collide on canvas. This alchemy is the result of a process that blends the hand and the cursor, the world of dreams with that of memory: thurairajah first creates her curious landscapes on a tablet, then brings them to life with an airbrush, amongst other physical tools. The results, writes Projet Pangée, are "stages that invite spectators in as performers through first-person viewpoints while still reminding viewers of their gaze."
"Virtual reality is mimicked as visual referents deny the boundaries of time and space while occupying nondescript spaces," the gallery explains. "Symbols of an absent Sri Lankan heritage appear next to images stolen from painting's history." In the exhibition's essay, fellow artist (and VICE Comics contributor) Walter Scott invites a shapeshifting character, who may or may not be a gender-swapping Bugs Bunny, "into the dark caves of answers she could only speculate about otherwise, when she stares longingly at a photo of you taped to her wall." A photo of me? Or you? Or, like the juxtaposed domesticities shrouded behind veils of vegetation and fragments of naked body parts, is there really any difference?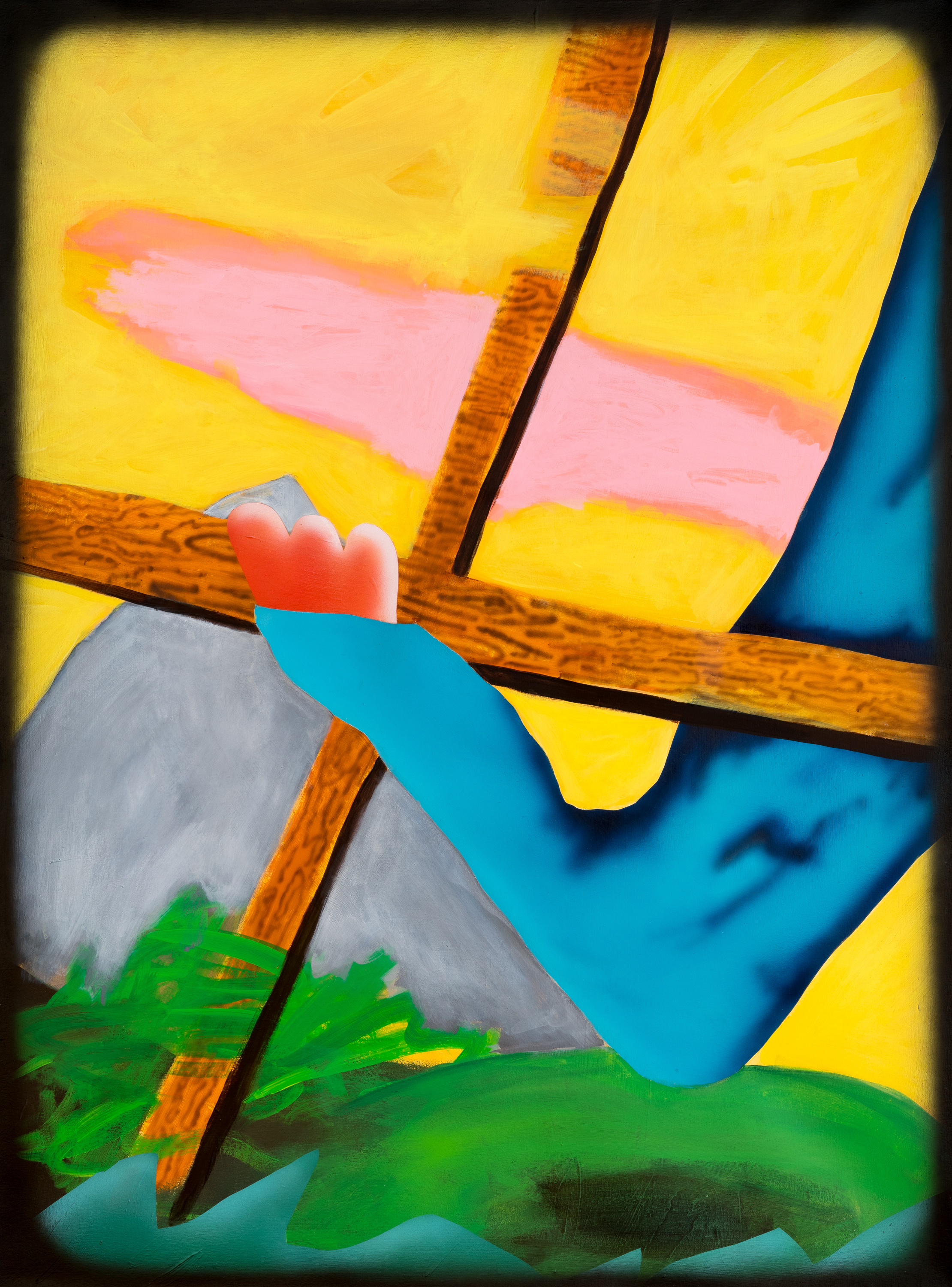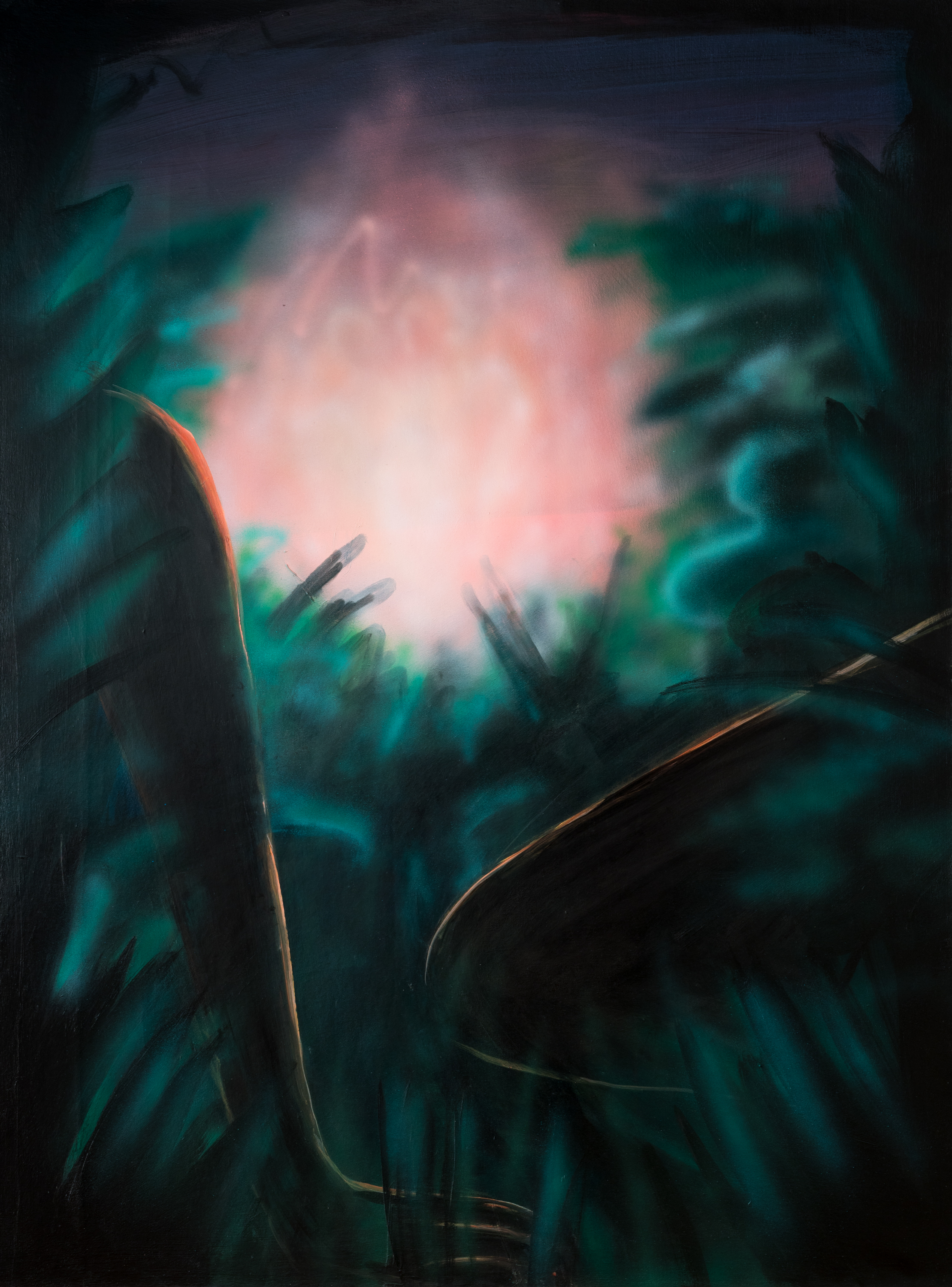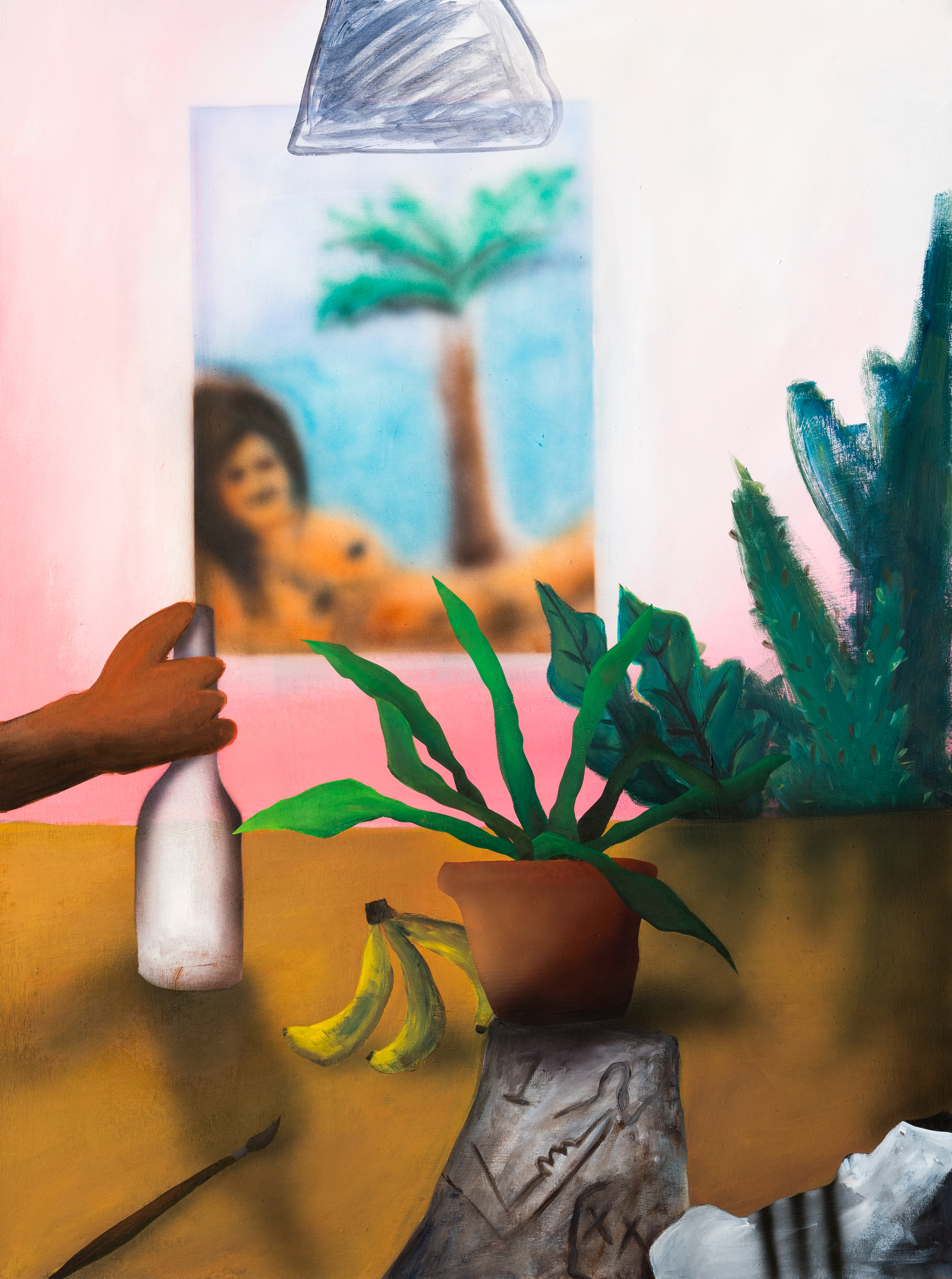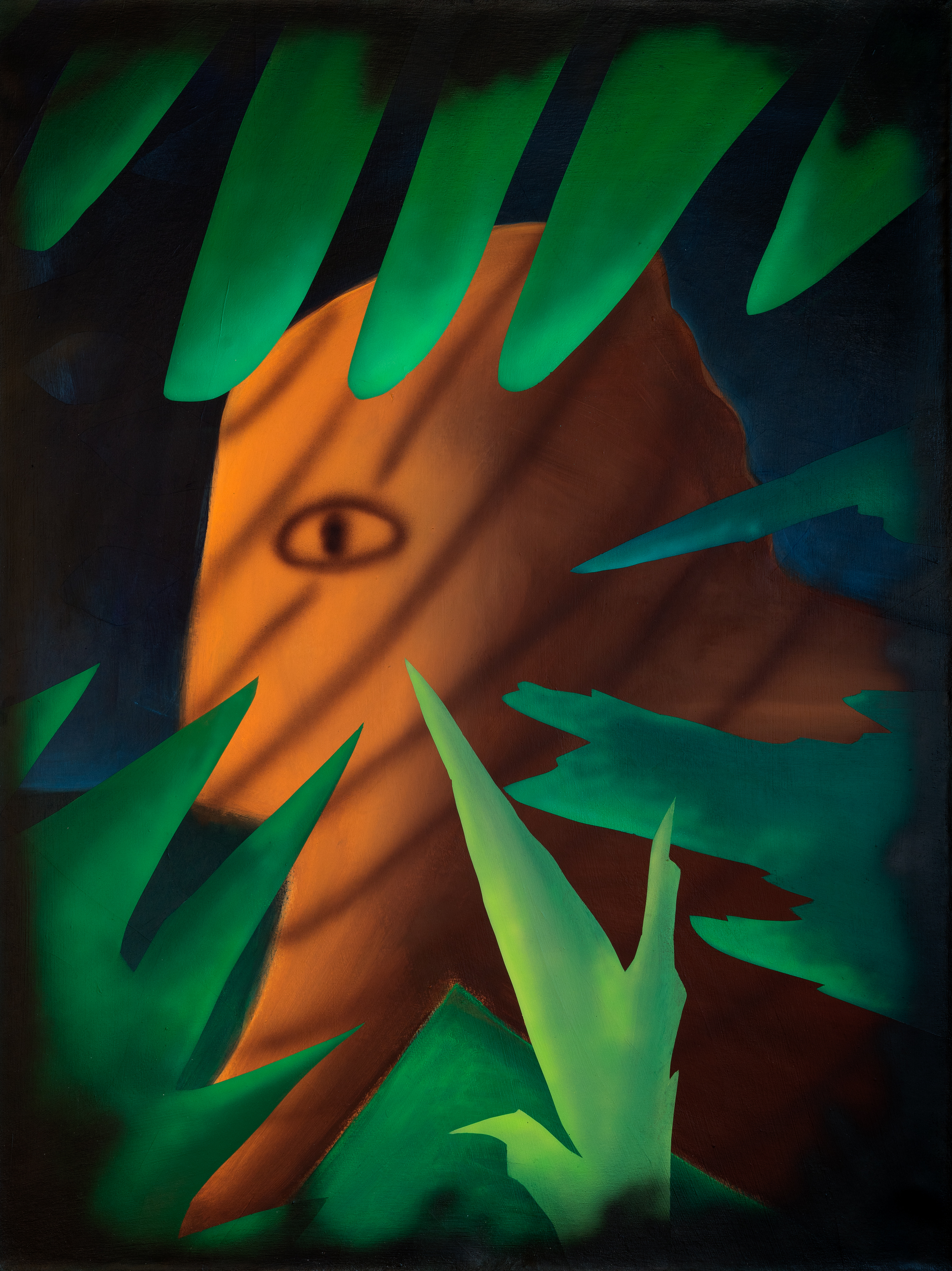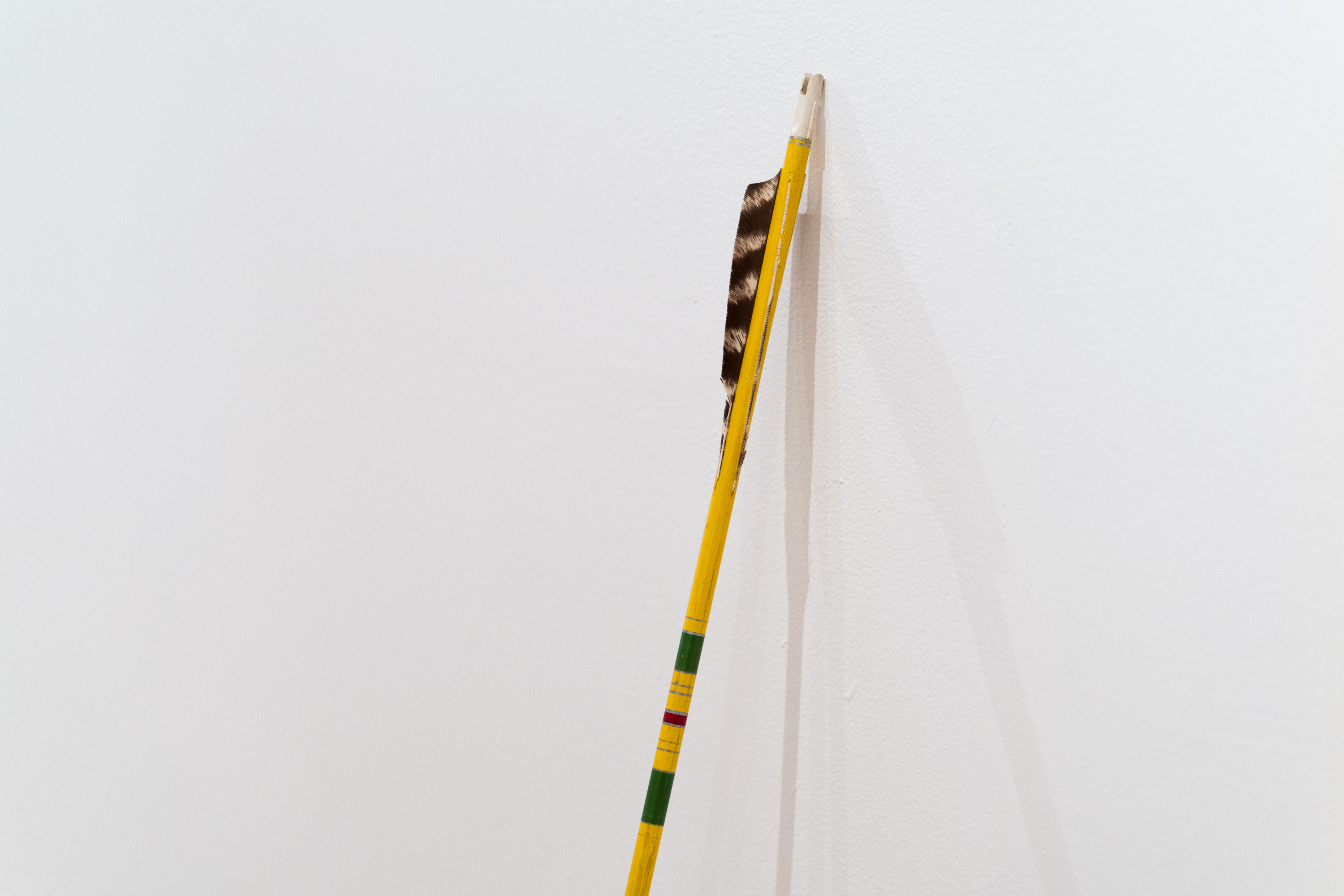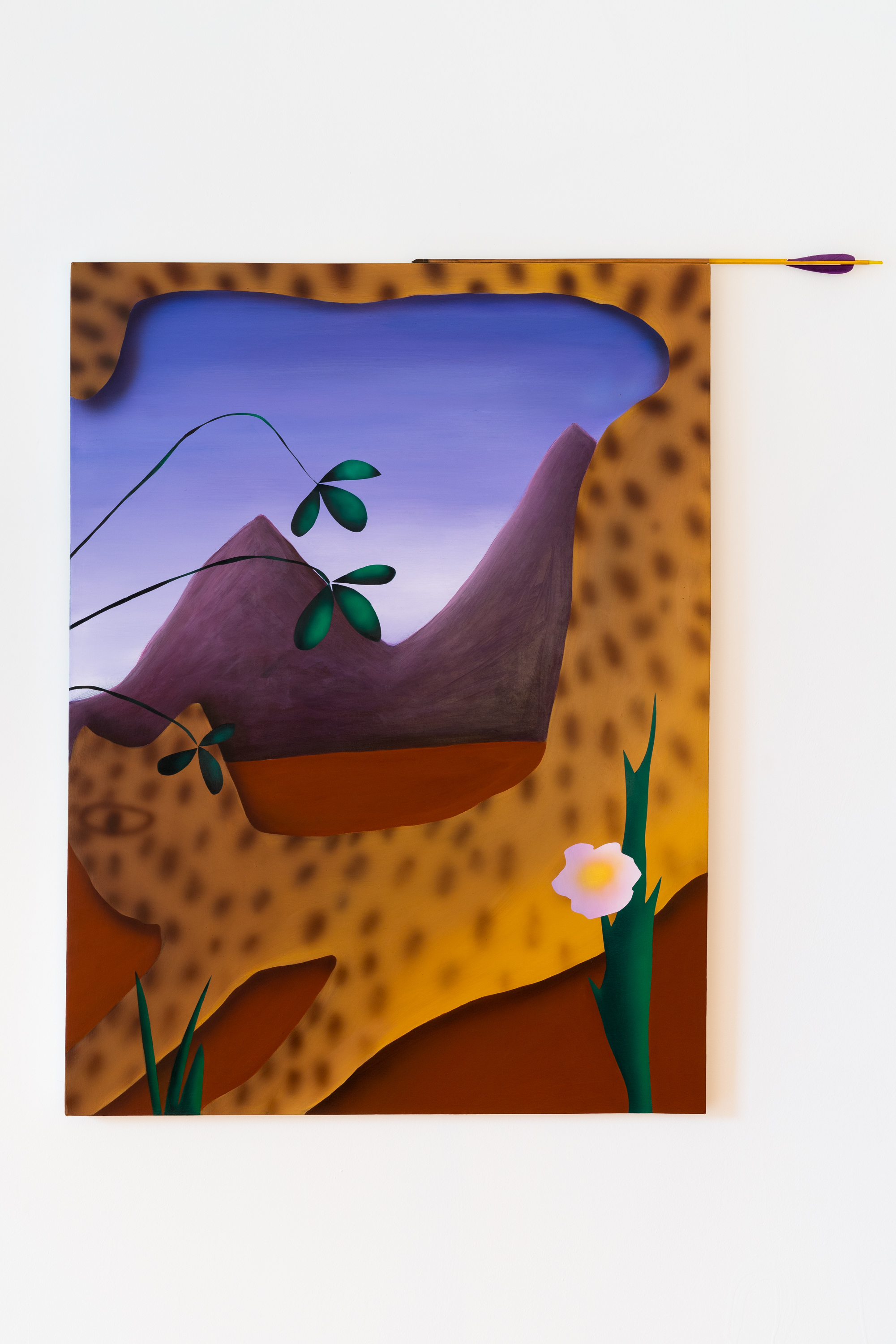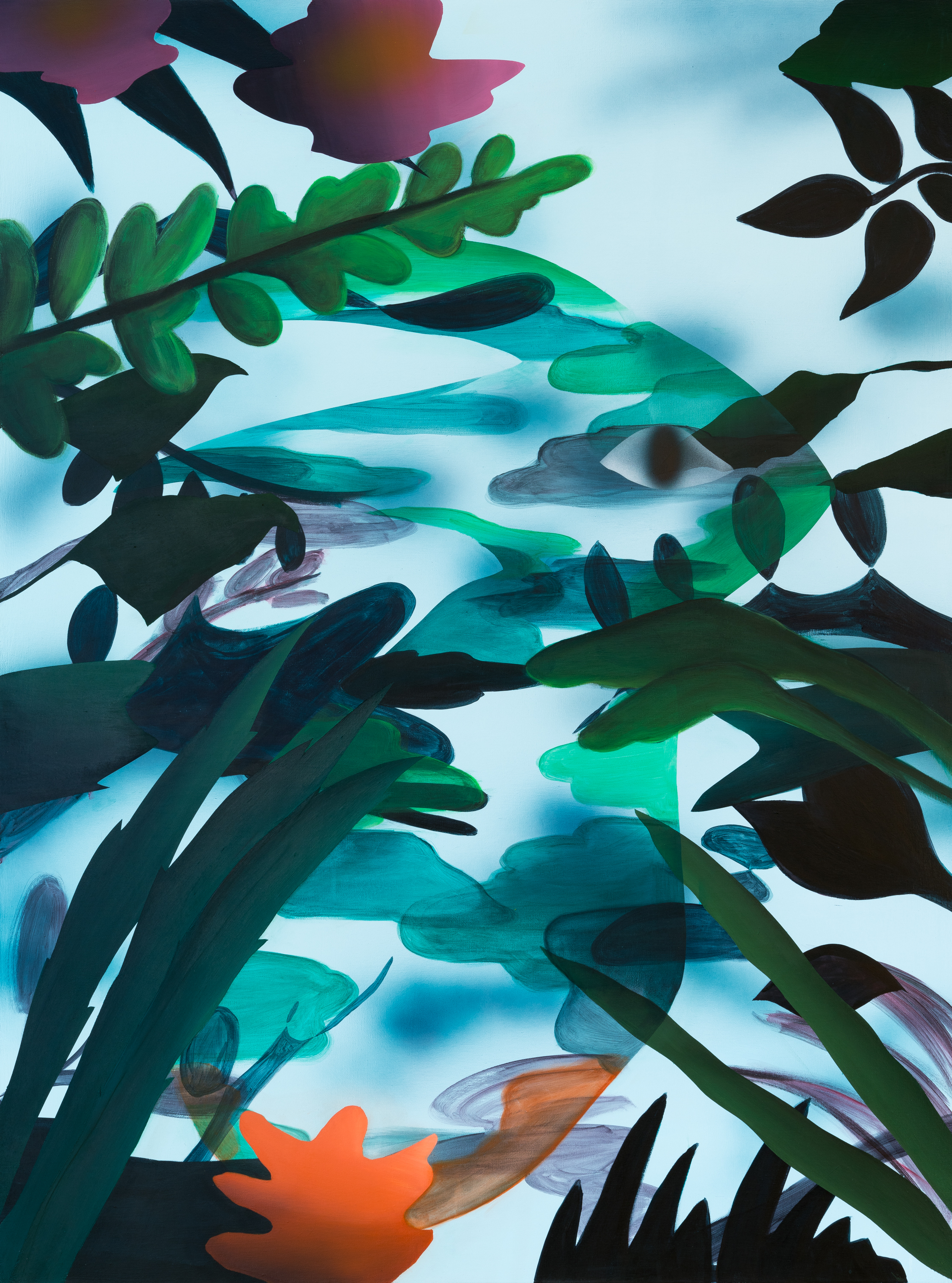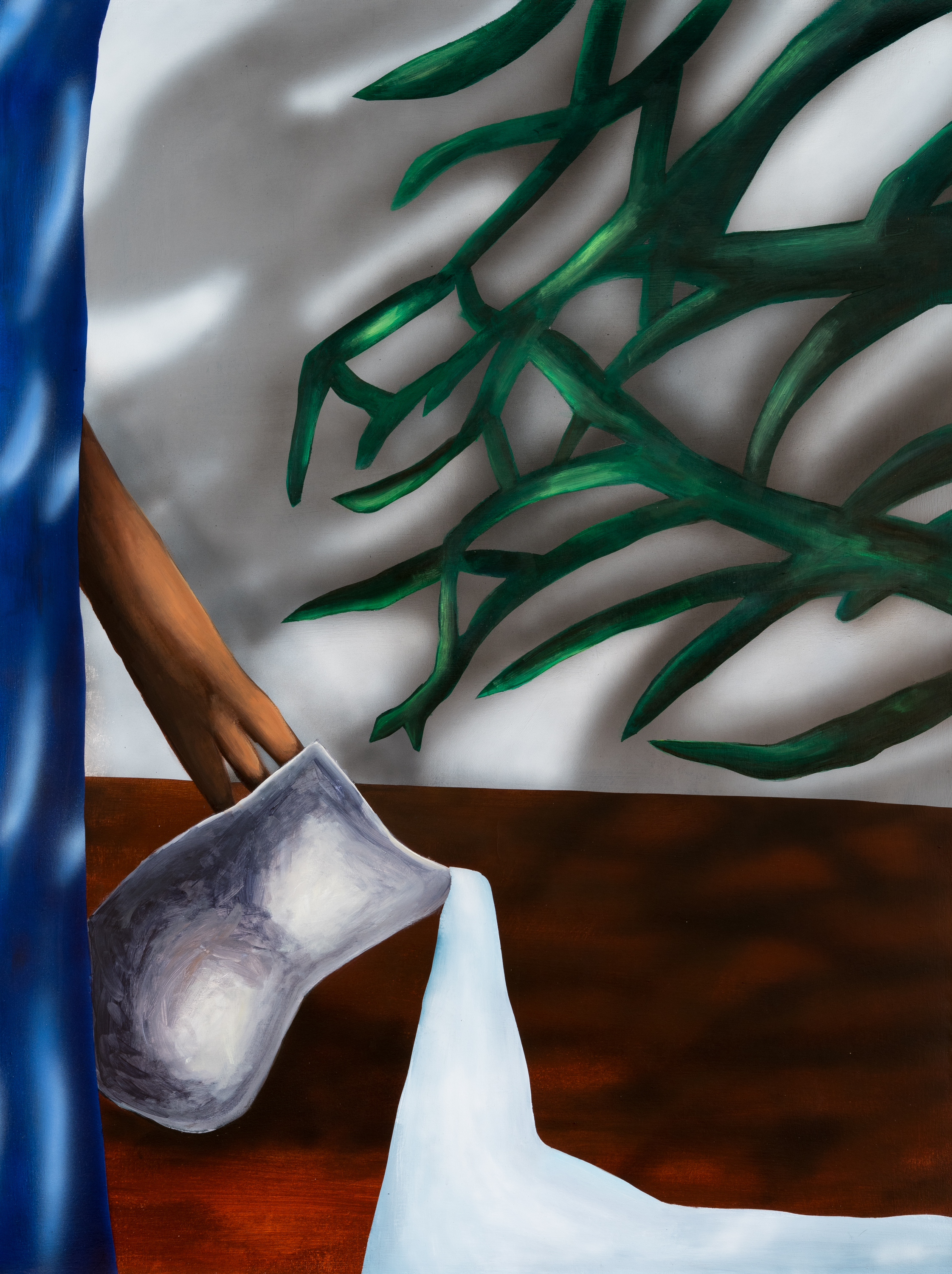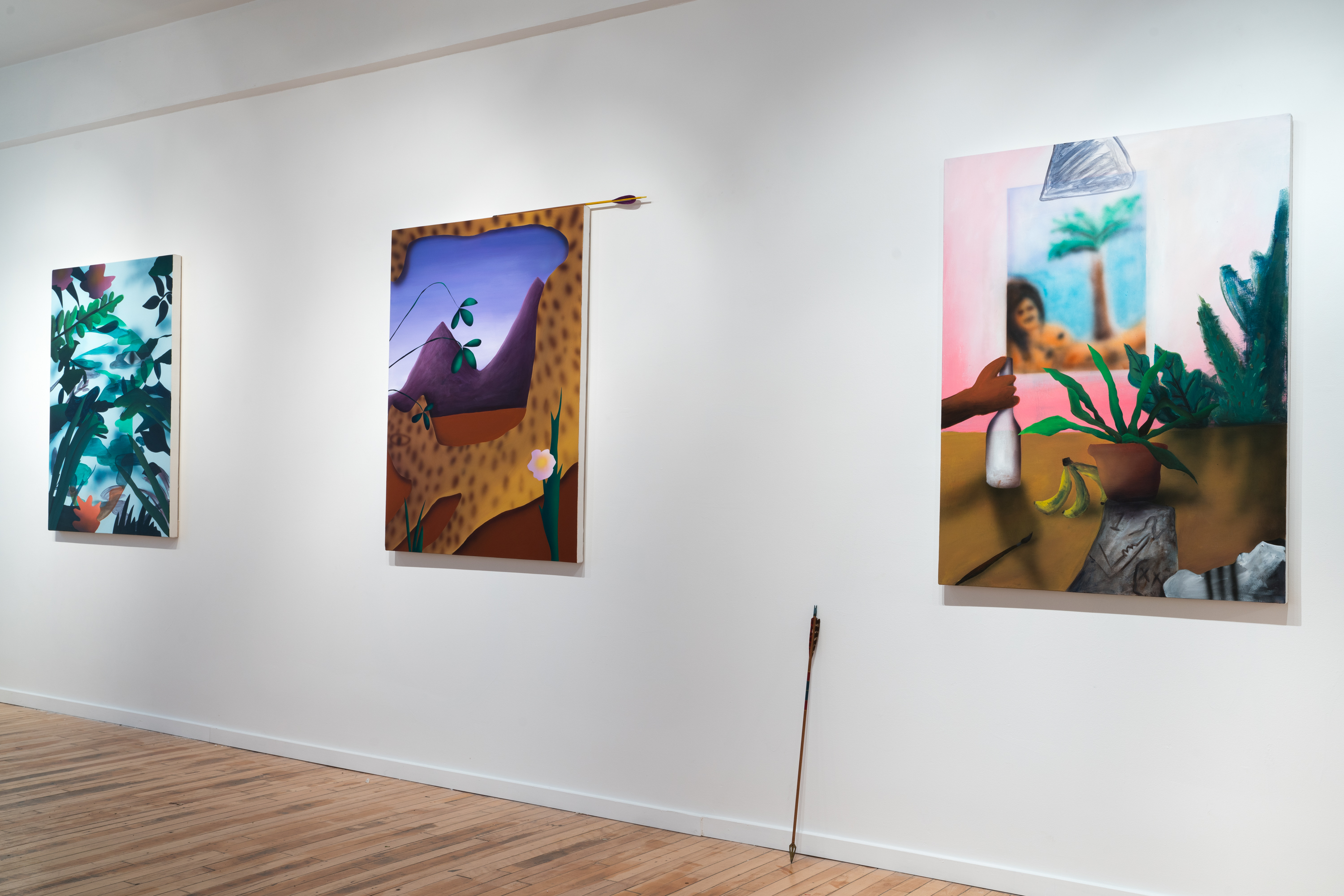 Shapeshifter is on view at Projet Pangée in Montreal through March 25, 2017. Click here for more information.

Related:
Everything Is Happening at Once in These Multi-Dimensional Paintings
Malika Favre's Gorgeous Illustrations Blend Women into Their Environments