The first season of Moltissimo is making its small-screen debut on VICELAND starting tonight, and it's going to make you hungry. Get your body ready with these three Batali classics to stuff your face with while you pretend you're the middle of an Action-Bronson-Missy-Robbins sandwich. (At the counter for dinner, you perv. What did you think we meant?)
Start out with these crispy carrot frittelle, because vegetables are important, and they're even more important when fried and covered in honey and cheese: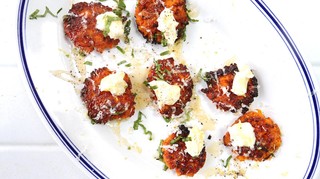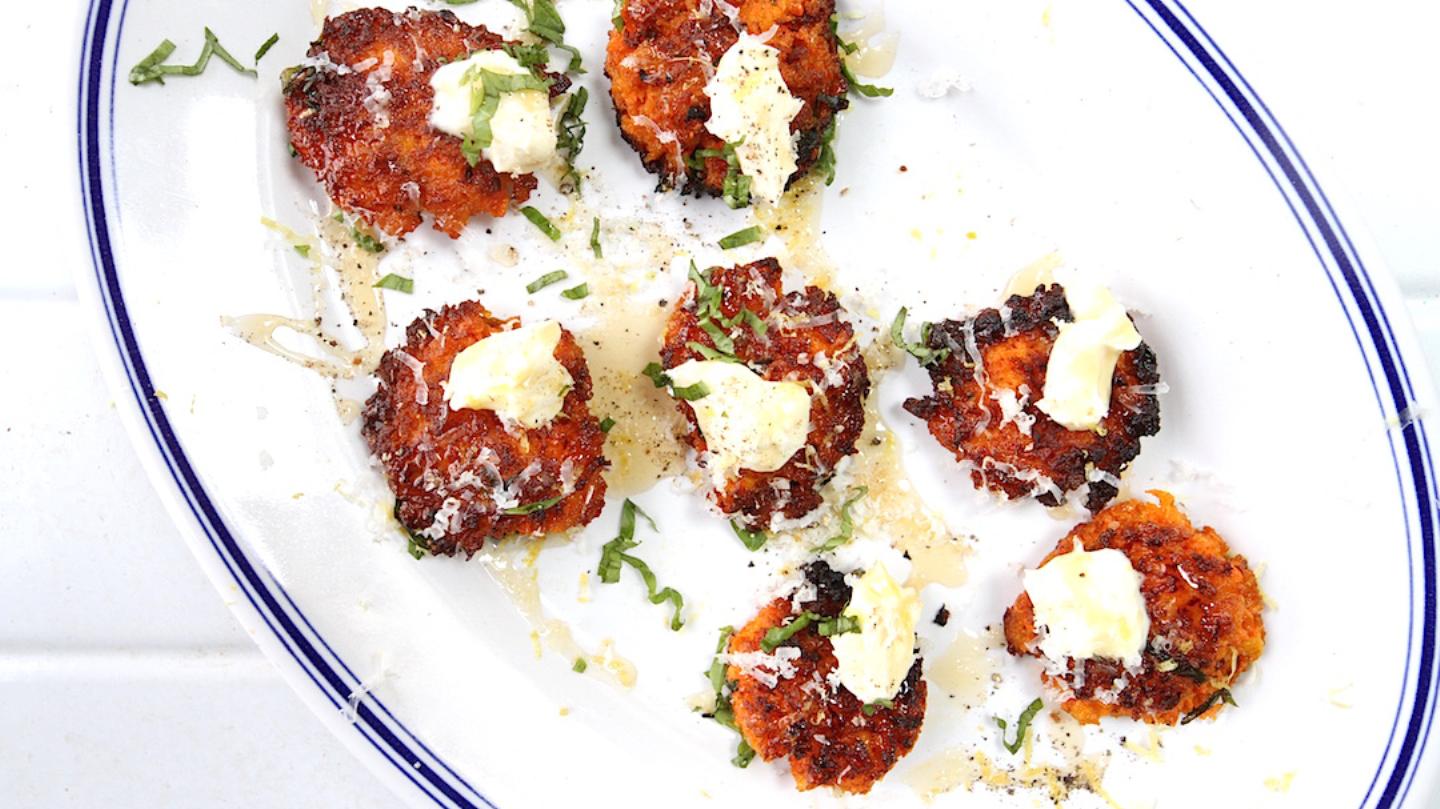 MAKE THIS: Carrot Frittelle
Chase those with trenette tangled around potatoes and green beans and doused in Ligurian pesto: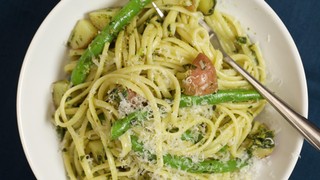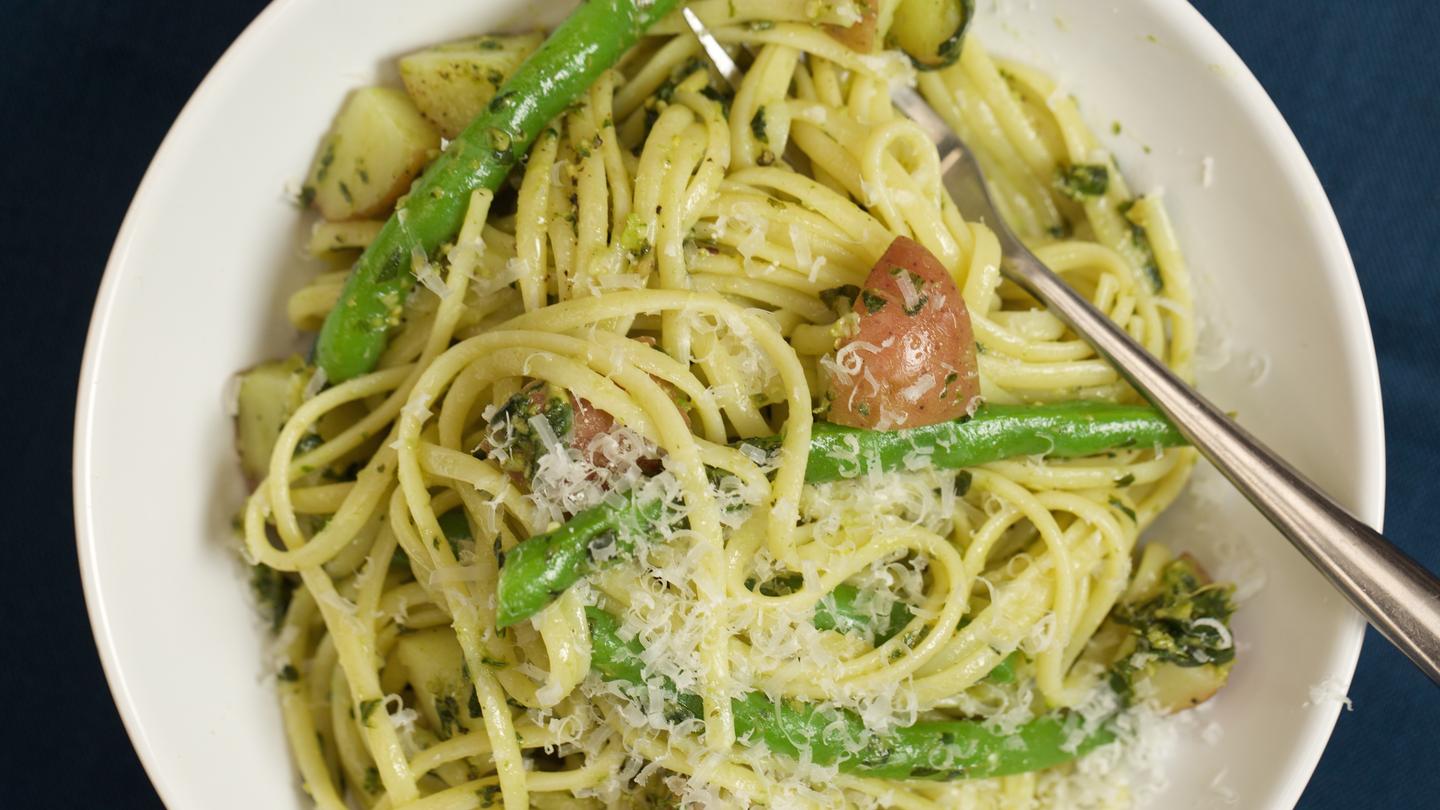 MAKE THIS: Trenette Genovese

And if you're still hungry, because of course you are, finish up with charred red snapper in an ultra-summery easy blender gazpacho: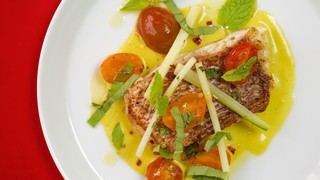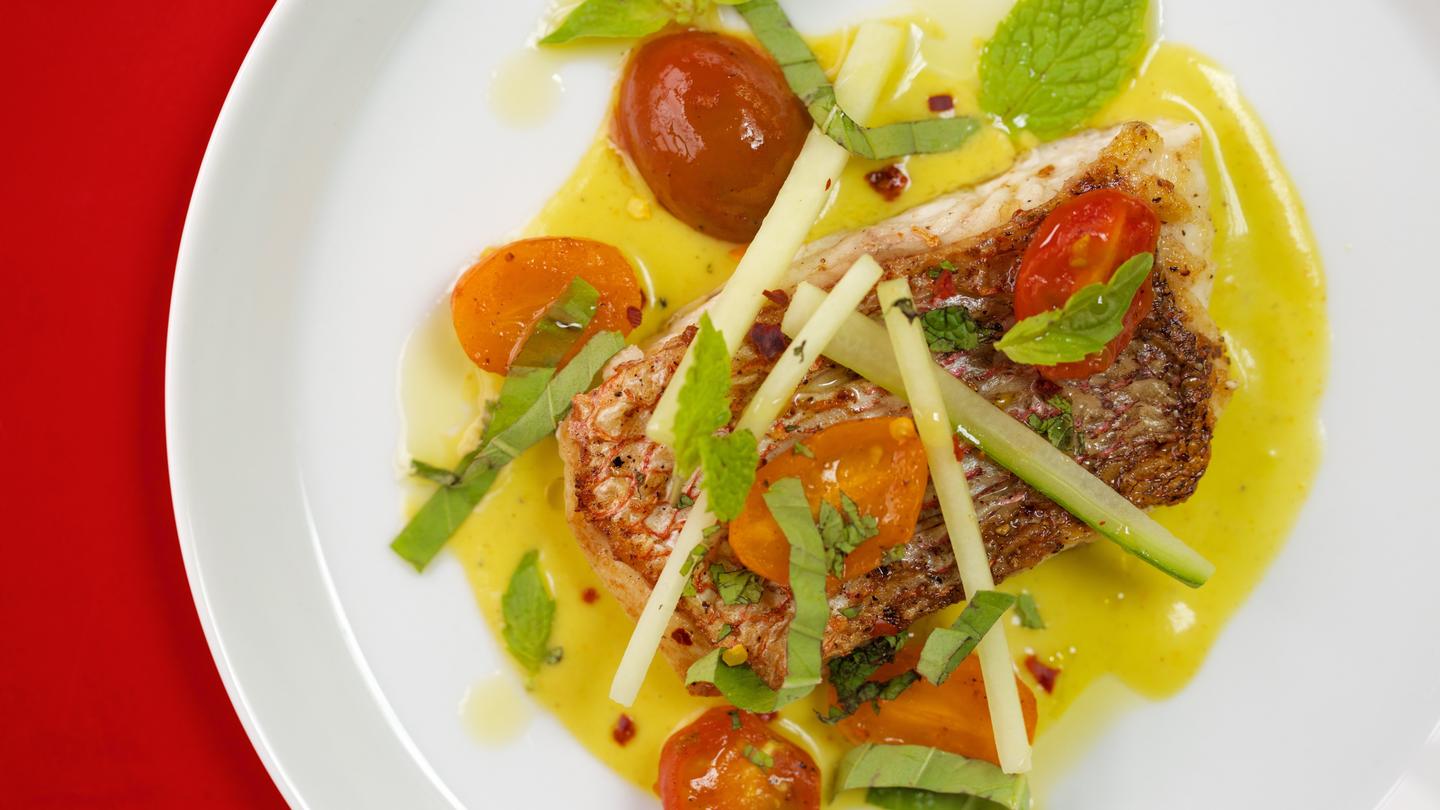 MAKE THIS: Charred Snapper with Sungold Gazpacho and Cucumbers

New episodes of Moltissimo air Wednesdays at 10pm on VICELAND. If you're hungry in the meantime, feast yourself on these recipes.