I Got Stoned in Vegas and Placed a Bunch of Silly Sports Bets
Dave Lozo documents a night out in Vegas and his attempt to turn $150 into $3,100.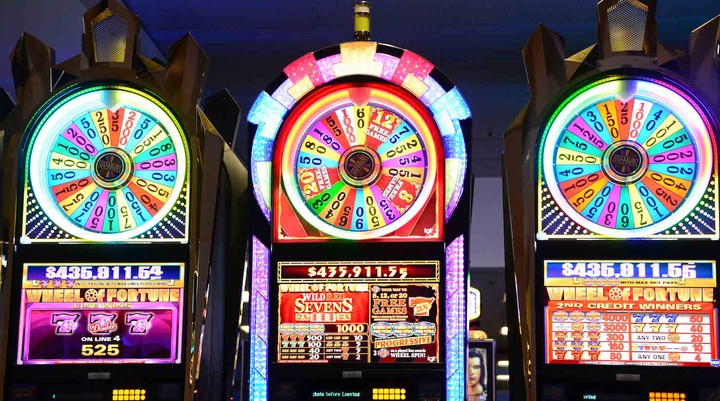 Photo by Kirby Lee-USA TODAY Sports
On Tuesday, the Vegas Golden Knights won their first home game in franchise history, 5-2 against the Arizona Coyotes. The Knights' second game wasn't until Friday, leaving me an extra day in Las Vegas to get in trouble. In the interest of creating content and winning thousands of dollars, I finally did the most VICE thing possible—I partook in marijuana and documented my attempt to turn $150 into $3,100, the exact amount I require to retire.
I chronicled my Thursday night as best I could. (All times Pacific)
3:00 PM — I head to the Westgate Superbook. I imagine this room is what heaven looks like. Westgate boasts the most prop bets in Vegas, and the plan is to do a six-team parlay for $50 and 10 silly prop bets for $10 each. Unfortunately, the only games with prop bets are the Eagles-Panthers game and Game 5 of Cubs-Nationals but there are enough things to blow money on.
The parlay pays $3,000; the props are $100, give or take a few bucks. I'm going to be rich but I promise not to get all power-hungry once I'm a wealthy gambling magnate.
3:30 PM — Bets are placed. In the interest of drama, I won't reveal the actual bets, just the games I bet on.
3:45 PM — I walk to Essence, a marijuana dispensary. I imagine this room is what heaven smells like. I buy a gram of the Ghost Train Haze, a sativa that offers a lucid high with notes of lemon zest. I spark it up behind the building in a marijuana pipe made from the mahogany of Jimi Hendrix's guitar from Woodstock.
OK, fine. I bought an $11 Reese's Pieces cereal bar.
4:00 PM — I try to get a Lyft from the dispensary to Caesars Palace but they only pick up in casino parking lots, so I walk over to Stratosphere carrying this giant white envelope with my hardcore weed drugs inside. I think to myself, "Doesn't this white envelope signal to people that I'm carrying drugs so they should kick my ass and take them?"
4:15 PM — My Lyft driver informs me, unprompted, that people get their asses kicked all the time because they're walking with a giant white envelope that everyone knows has weed in it.
4:18 PM — We nearly die in the car because some other person swerves. I realize that if that was the moment I died, with an uneaten marijuana cereal bar in one hand and a bus with Brad Garrett's face resting on my crushed body, that would have been a really funny way to go.
4:25 PM — I take my drugs into the bathroom at Caesars. I'm pretty sure I can just open this giant envelope in the lobby and eat my drugs, but I'm pre-paranoid. So I sit on the toilet, crack the envelope (that's not a euphemism for farting), rip open the bag (again, not a euphemism), and stuff my face with drugs. It's less a cereal bar and more just individual Reese's Pieces cereal bites, and one falls out of my hand and onto the bathroom floor.
4:26 PM — I stare at the fallen piece.
4:26 PM — I consider eating it.
4:26 PM — "Don't drugs cancel out germs?"
4:27 PM — I decide to cut my losses and throw away the fallen piece of drugs.
4:30 PM — Penguins at Lightning and Blues at Panthers are underway. Riches are not far behind.
5:00 PM — After eating a chicken Caesar salad, the thing that passes as healthy when it's Day 3 in Vegas even though it's probably worse for you than a cheeseburger, I decide to sit in the poker room, play cards and watch sports. The poker room is right next to the sports book so there's a good energy. Cubs-Nationals is about to start.
5:10 PM — I'm very aware of the fact I am not high yet.
5:15 PM — Lightning are up 1-0.
5:17 PM — I mean, I asked the woman behind the counter if I needed to buy a second weed bar and she insisted this would be enough. I'm worried I wasted money.
5:18 PM — Are anyone else's teeth vibrating? Why is my face so warm all of a sudden? God, have you ever just run your hands over a felt table? It's incredible. Why is everyone at the poker table staring at me? What? Do they know I'm high? Is it illegal to be high? Just be cool, be cool... oh, there are cards in front of me and it's my turn to act.
5:30 PM — Eagles-Panthers has begun. I can no longer focus on cards.
5:42 PM — That jerk who kicked that 80-yard FG against the Giants opens the scoring against the Panthers, giving me my first victory of the night. At +142, I've already got $24.20 back in my pocket. I'm going to win enough money to buy VICE Sports and turn it into an Eli Manning fan site. Prepare to lose your stake in the company, Shane Smith! I'm going to be your boss!
5:43 PM — Lightning are still up 1 and the Panthers are leading the Blues 1-0.
5:45 PM — Bryce Harper and Kris Bryant are both 0-for-1, so my total bases prop bet is even. I've got Bryant so I feel pretty good.
5:49 PM — Daniel Murphy homers. The casino is rocking. I'm indifferent.
5:55 PM — Michael Taylor hits a three-run homer off Kyle Hendricks, who earlier that day I said was, "the most underrated pitcher in baseball."
5:59 PM — Lightning still winning, Panthers still winning, Wild-Blackhawks has started and is scoreless.
6:08 PM — Bryant doubles. That's two total bases for me. Suck it, Bryce Harper!
---
---
6:10 PM — After revisiting my betting slips, I realize that my prop bet is actually Bryant vs. Murphy, so I'm losing 4-2. I'm not handling my buzz very well.
6:21 PM — Gio Gonzalez strikes out Jason Heyward for his fifth K of the game. I bet the under on his Ks for the game, which was four, so there's $10 I'll never see again. Heyward almost single-handedly lost this bet for me.
6:45 PM — Panthers are now up 4-1 on the Blues. I have now added alcohol to this evening. I'm also playing in a two-table poker tournament I was told would have 45-50 entrants and am not happy about it. I'm gambling angry and distracted by all the sports. I can also feel the inside of my tongue. Everything is pretty great actually.
7:02 PM — There is a lot of passion in the room and people are truly appreciating the tense moments in this Cubs-Nationals game and showing respect for athletes at the peak of their lives.
7:03 PM — "Eat fucking shit, Max Scherzer!" some dork in a tracksuit screams at the TV as he gives up the lead to the Cubs. He probably had $9 on the under or something.
7:04 PM — I'm pretty sure I saw the Cash Cab guy in the stands. I can't believe how high I am. I'm bad at this.
7:10 PM — Panthers are up 5-1.
7:15 PM — I notice the Cubs and Nationals have combined for 28 runs/hits/errors in like the sixth inning, so that's another prop bet win on the over 24 runs/hits/errors. That's another $19.10 coming back to me for a total of $43.30. I'm so rich. I will host VICE News on HBO. I'm going to run this place.
7:24 PM — Lightning win. That gets me 1/6th of the way to the parlay. I've got this. I know it.
7:25 PM — The Blues lose to the Panthers and the parlay is dead. It is at this time I'd like to apologize to everyone at VICE, especially Shane Smith, about threatening to buy the company and transforming it into an Eli Manning fan site. That was irresponsible of me and should never have happened. VICE does great work and I'm glad to be part of it in this small capacity.
7:36 PM — I am now out of the tournament. Turns out the guy I knew was bluffing was not. All I have left at this time are the prop bets.
7:49 PM — Kelvin Benjamin gets to over 55 yards, another win for me.
8:00 PM — I've left Caesars to go to Aria, because for some reason I have this uncontrollable urge for pizza and that casino has the best casino pizza in the world. I just don't get why I want pizza so badly or why it feels so weird when I run my teeth over my tongue.
8:30 PM — In the interest of time, here are the results of my other prop bets:
LOSSES
Panthers -10.5 over the Eagles (not even close!)
That Bryant vs. Murphy total bases bet (stupid Bryant)
WINS
Cam Newton under 1.5 touchdown passes
Carson Wentz under 251.5 passing yards
PUSH
Eagles-Panthers 5 sacks total
PARLAY WINS
Lightning over Penguins
Wild over Blackhawks
Cubs over Nationals
Eagles-Panthers Over 44
PARLAY LOSSES
Stupid dumbass overrated Blues
Stupid dumbass overrated Panthers
DRUG WINS
Me
When this adventure began, I handed $150 to a teller at Westgate. When it ends, I cash $125 in prop tickets, so that's a loss of $25 on that stupid adventure that could have made me CEO of VICE.
Although, while I was playing poker at Caesars, I won $150 playing cash and lost $125 on the dumb tournament, which means after six hours of gambling, I finished...
Even.
Well, the weed bar cost $11, but I feel like I came out ahead on that.