Welcome back to Dirty Work, our series of dispatches from the MUNCHIES Garden. We're inviting chefs, bartenders, and personalities in the world of food and drink to explore our edible playground and make whatever the hell inspires them with our rooftop produce. In the latest installment, chef Timothy Hollingsworth drops in to make an epic end-of-summer funnel cake that puts state fairs to shame.
"At The French Laundry, we served foie gras every single day. We really did everything imaginable with foie gras."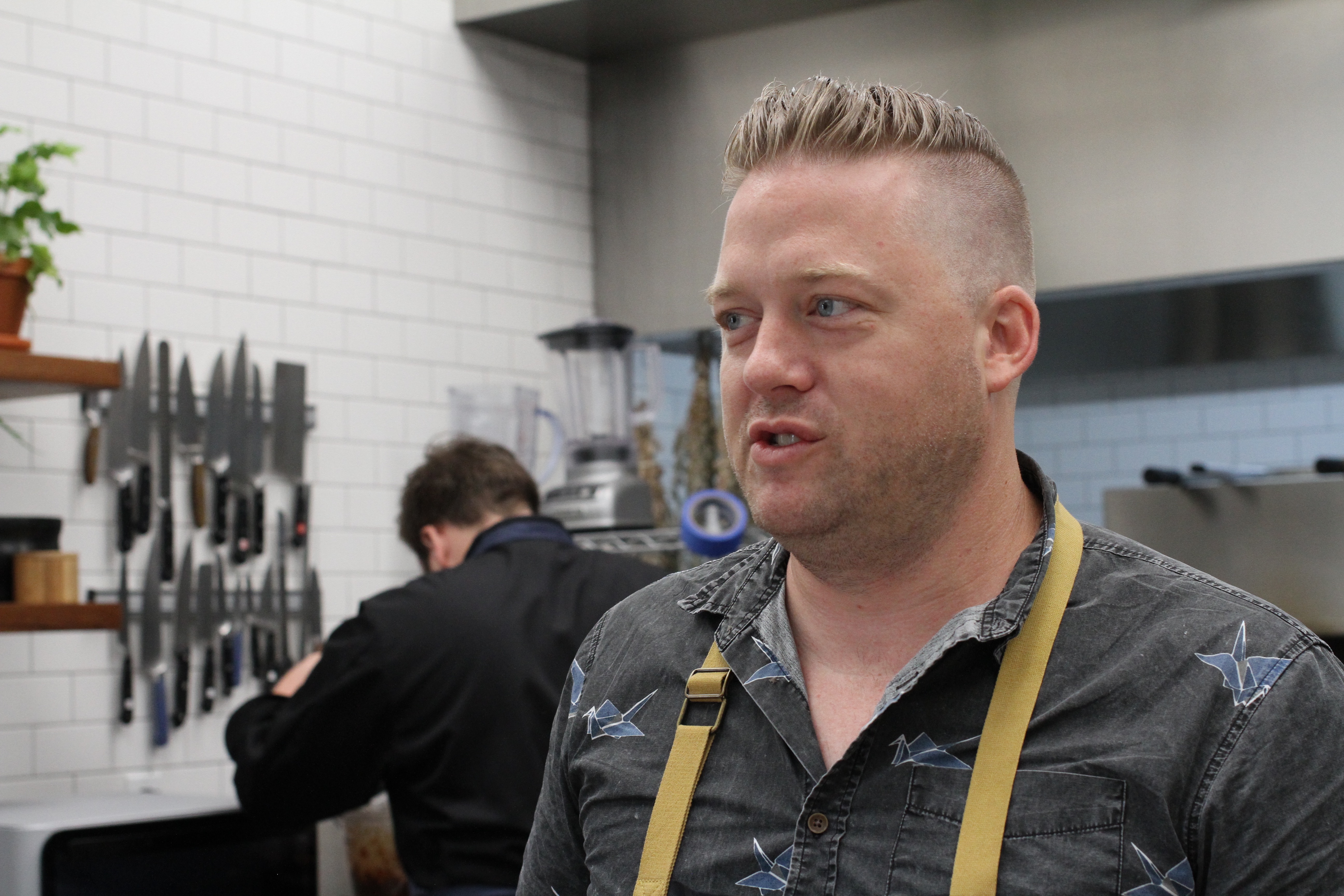 Timothy Hollingsworth smiles fondly as he recounts his time working under Thomas Keller and the indelible relationship he developed with foie gras during his tenure at the iconic Napa restaurant. Hollingsworth left The French Laundry in 2013 after competing in the biennial world chef championship, the Bocuse d'Or World, and then set out for Los Angeles, where he opened both Otium and Barrel & Ashes.
Given Hollingsworth's fondness for all things foie, when the chef recently stopped by the MUNCHIES Test Kitchen, he decided to make a dish celebrating not only his love for it, but also his evolution as a chef. The dish he prepared was indicative of how he enjoys celebrating the classics while putting his own unique mark on them.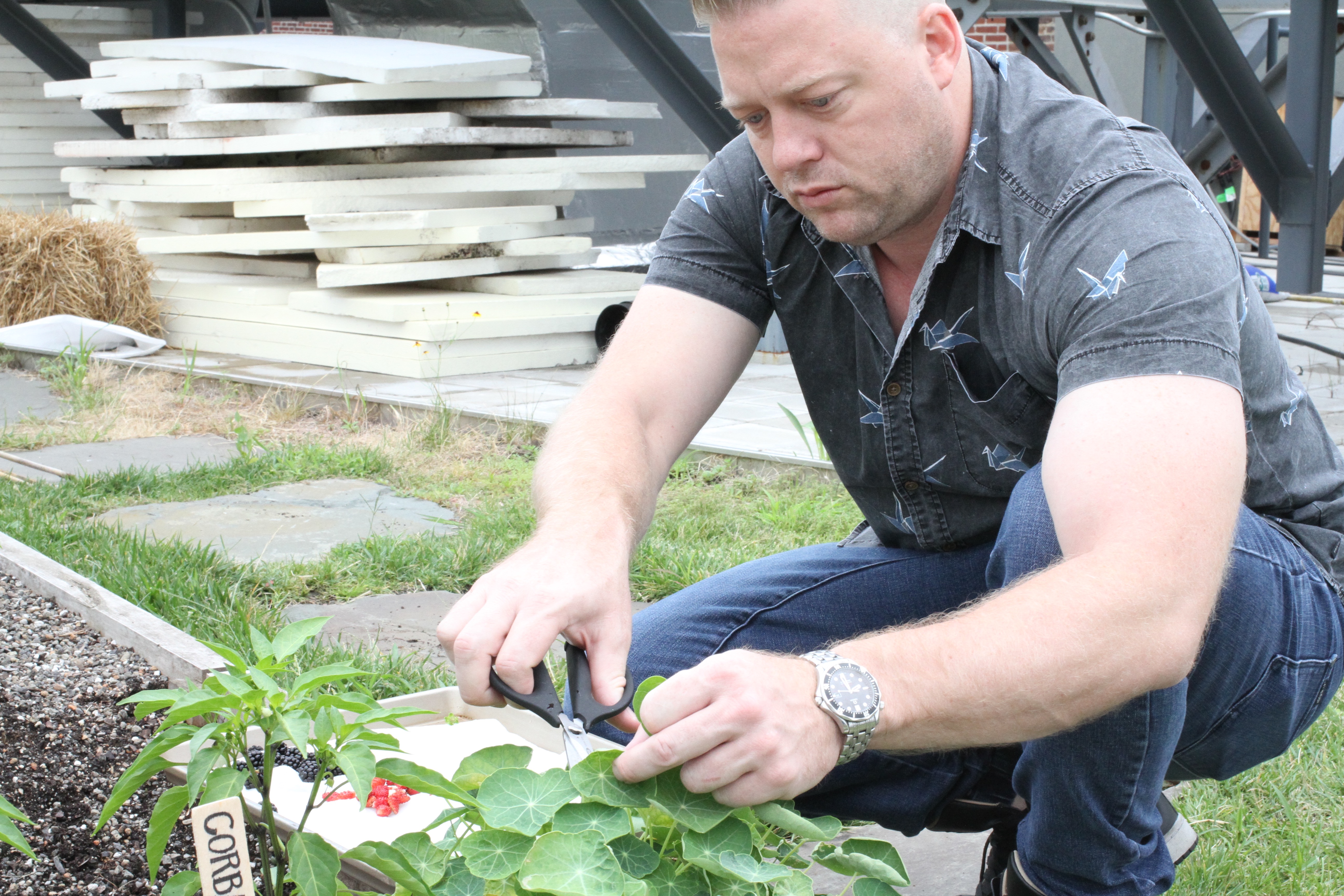 The only problem? Hollingsworth couldn't actually get his hands on the foie gras he wanted while visiting Brooklyn.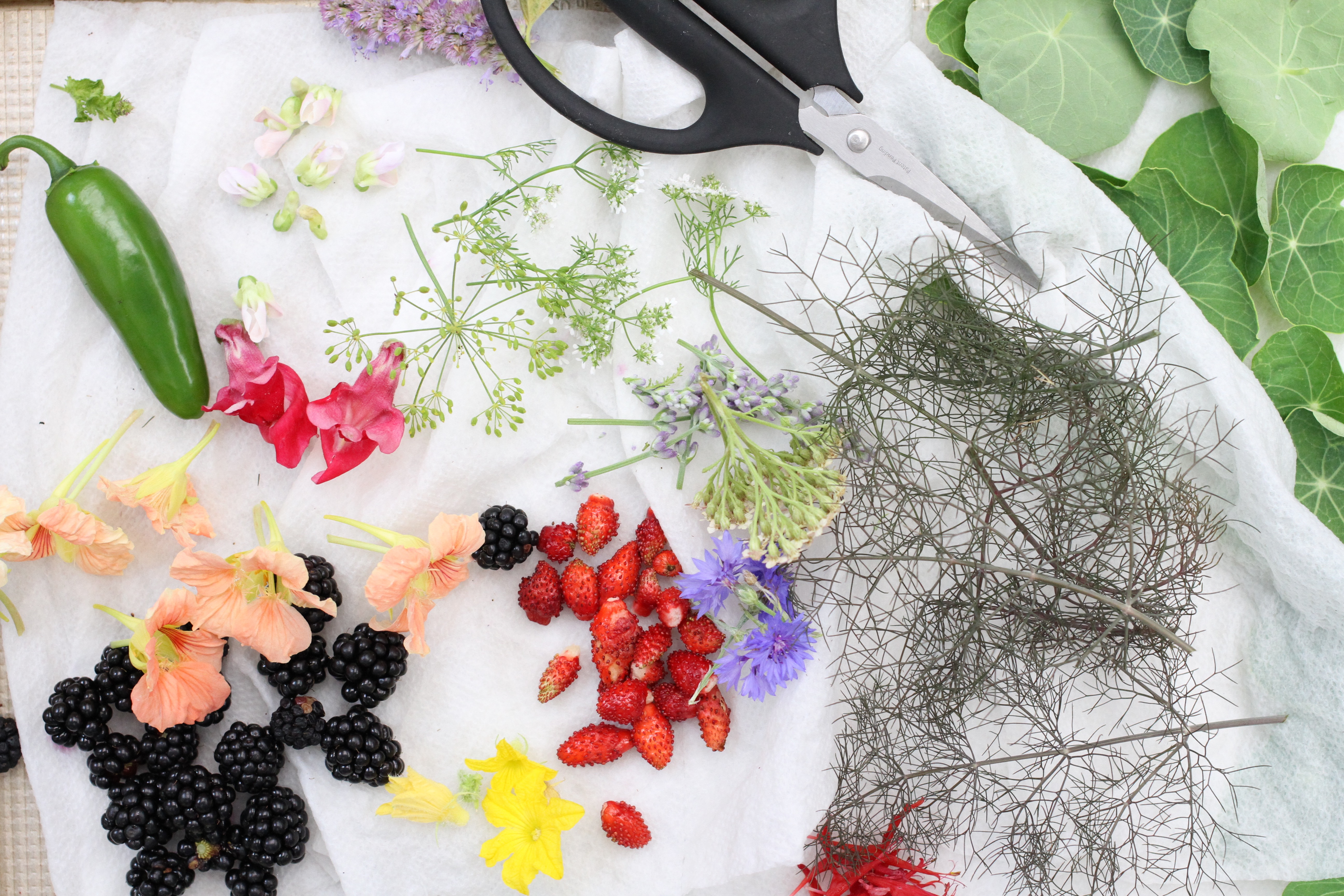 No problem: Chicken livers to the rescue. The recipe he showed us is a variant on one he serves in his restaurants: "I have this on my menu, but instead of chicken liver, it's topped with foie gras."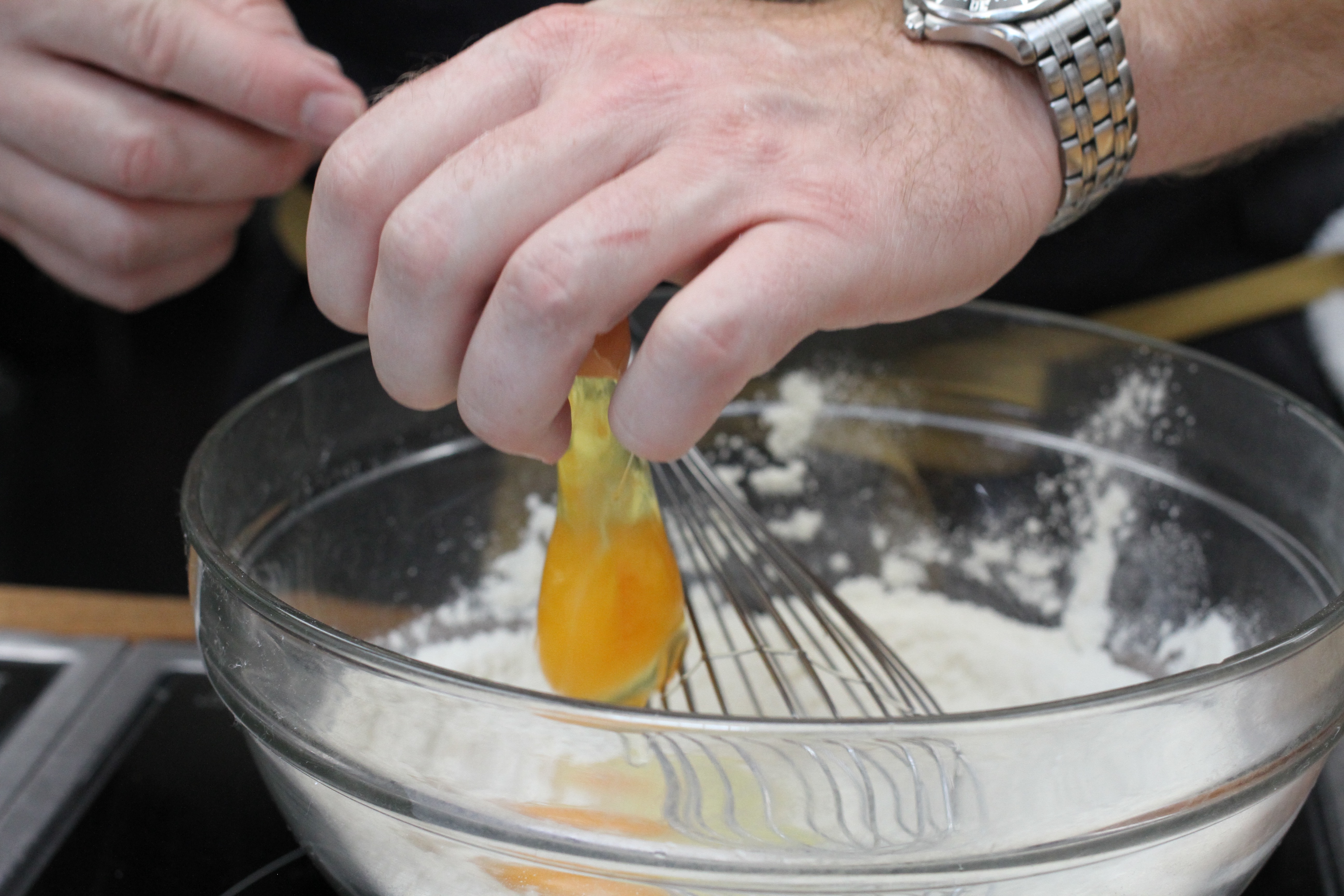 As Hollingsworth assembled the ingredients, he explained how he had reinvented the other components of the classic dish. Most surprising, perhaps, is his use of funnel cake instead of brioche.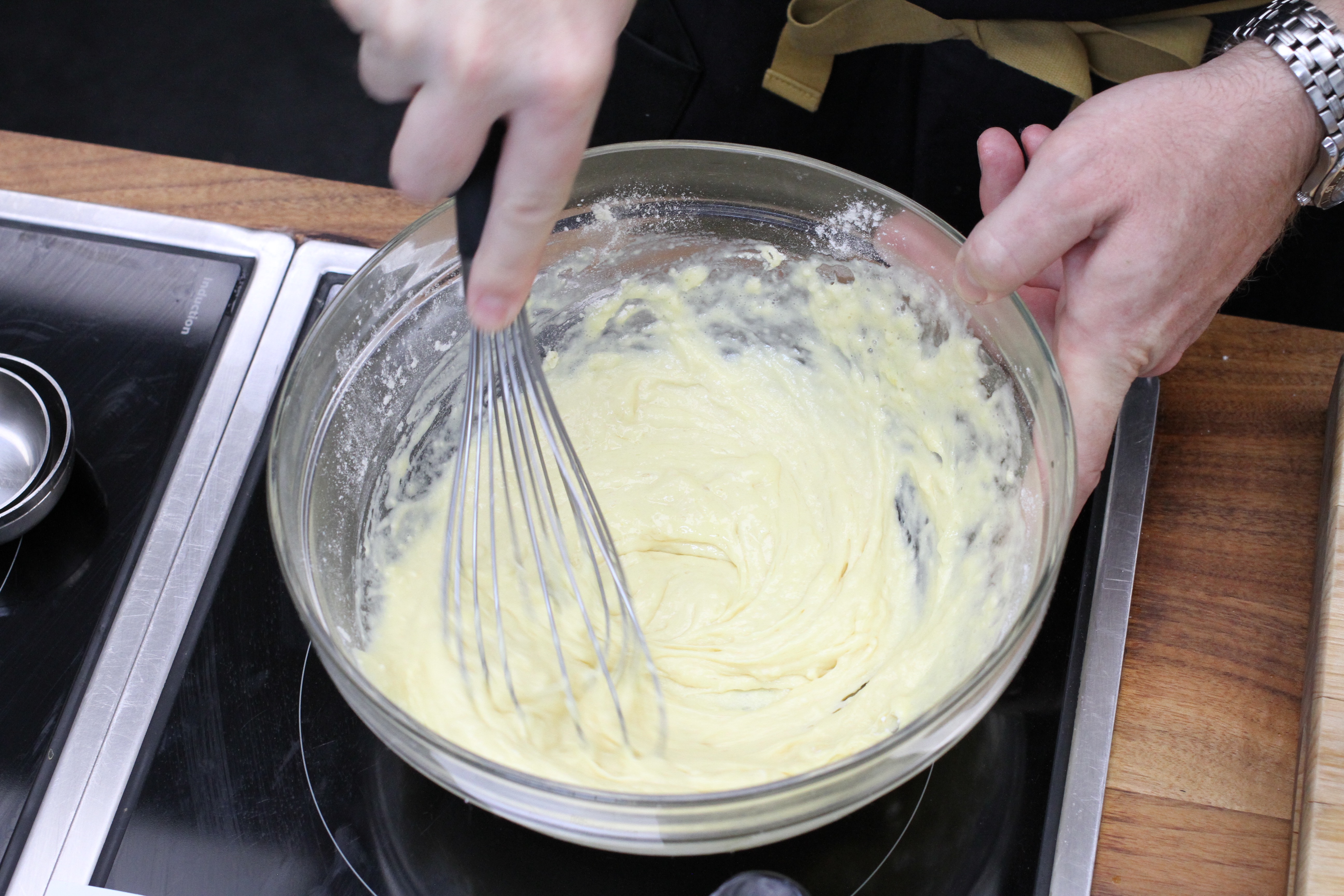 "When I started Otium, I realized I needed to do something a little bit different. In my mind, the funnel cake represents brioche, so even though it's funnel cake, this dish is actually pretty classic. Fruit, balsamic, foie gras, and brioche are a combination you see traditionally."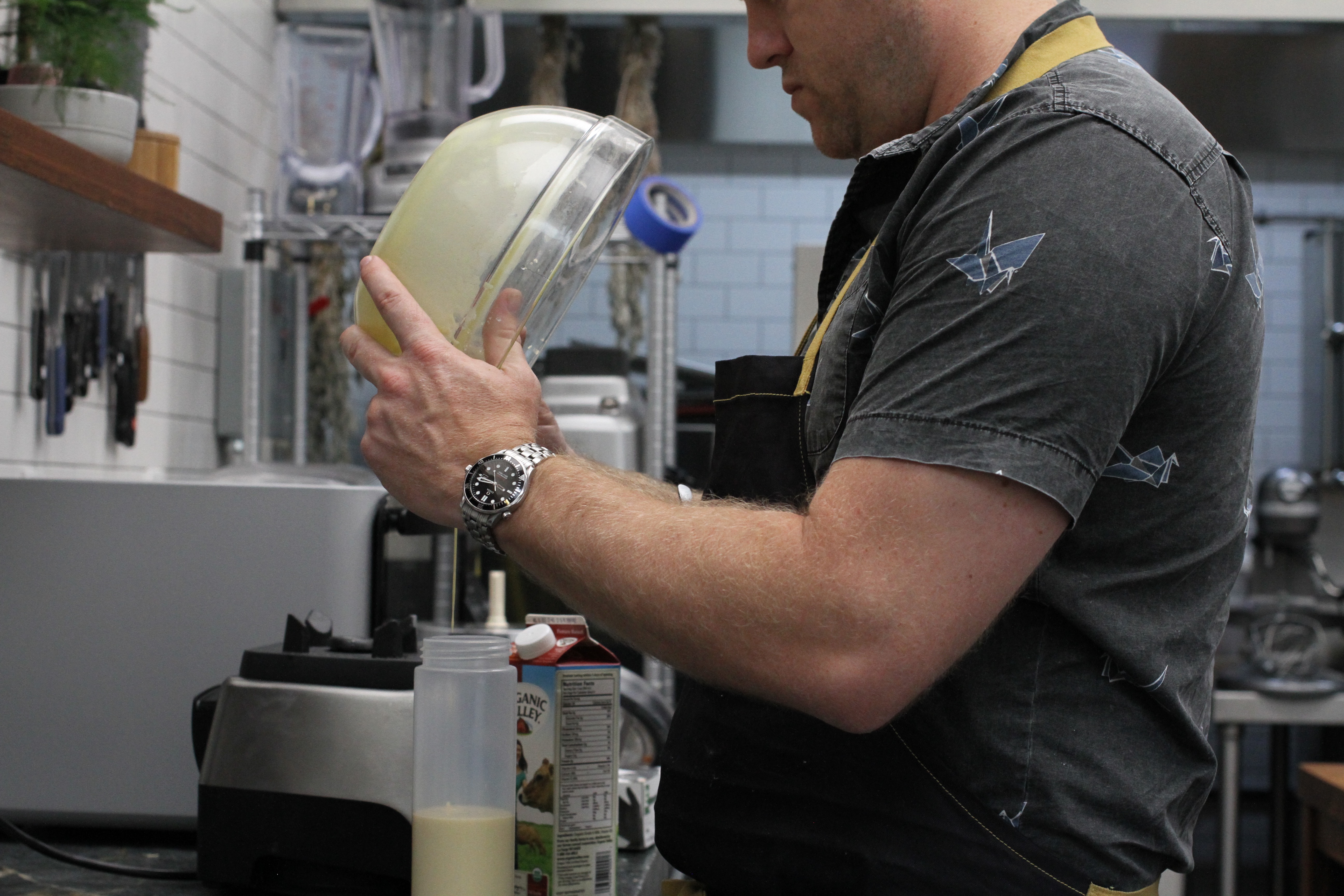 Funnel cake may seem simpler to prepare than brioche but it's not without its challenges. Hollingsworth explained, "You really want to make sure to not overwork the funnel cake batter. That's a big mistake people make. You also want to make sure you chill your batter for a bit so that when you're ready to fry, it pours out a little bit easier."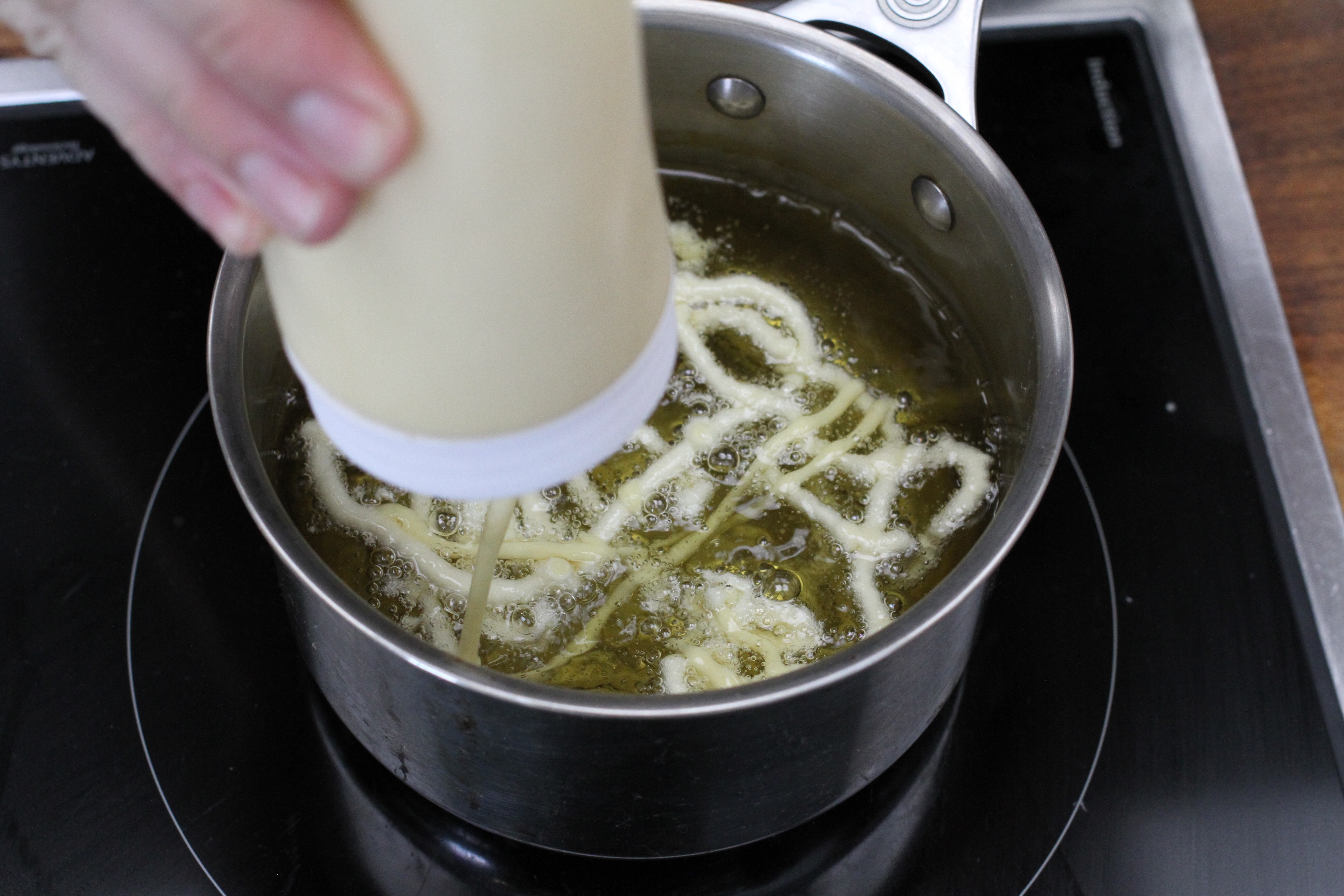 After the funnel cakes were prepared, Hollingsworth made the chicken liver mousse by sautéing the livers and then putting them into a blender with some heavy cream and Madeira. Nothing could be more simple.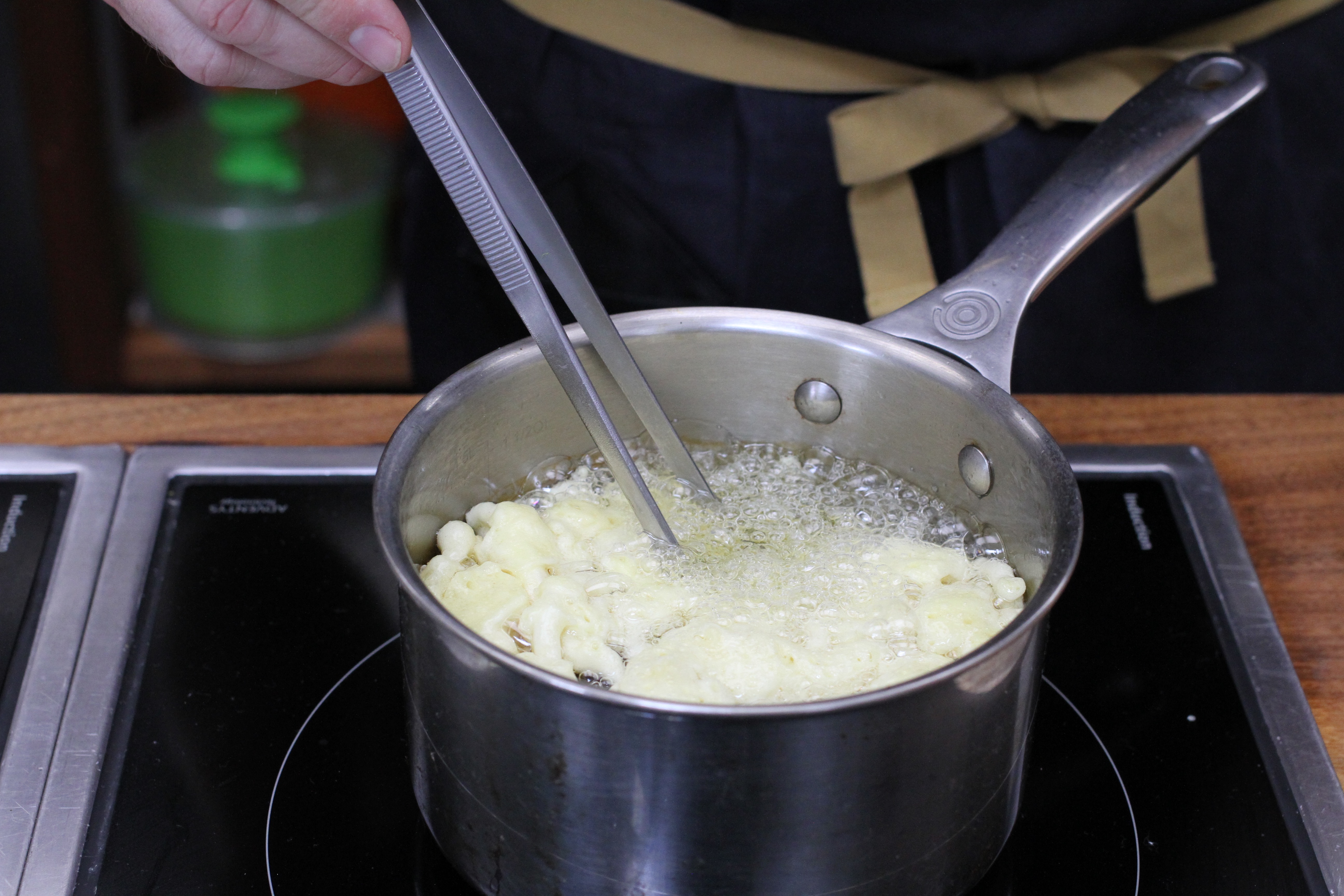 To assemble the final dish, Hollingsworth topped the funnel cakes with some mousse and then added a dollop of strawberries that he'd puréed with sugar. Atop the dish he placed sliced fennel, fennel fronds, edible flowers, and berries. A drizzle of a balsamic reduction finished the whole thing off.
MAKE THIS: Soigné Funnel Cake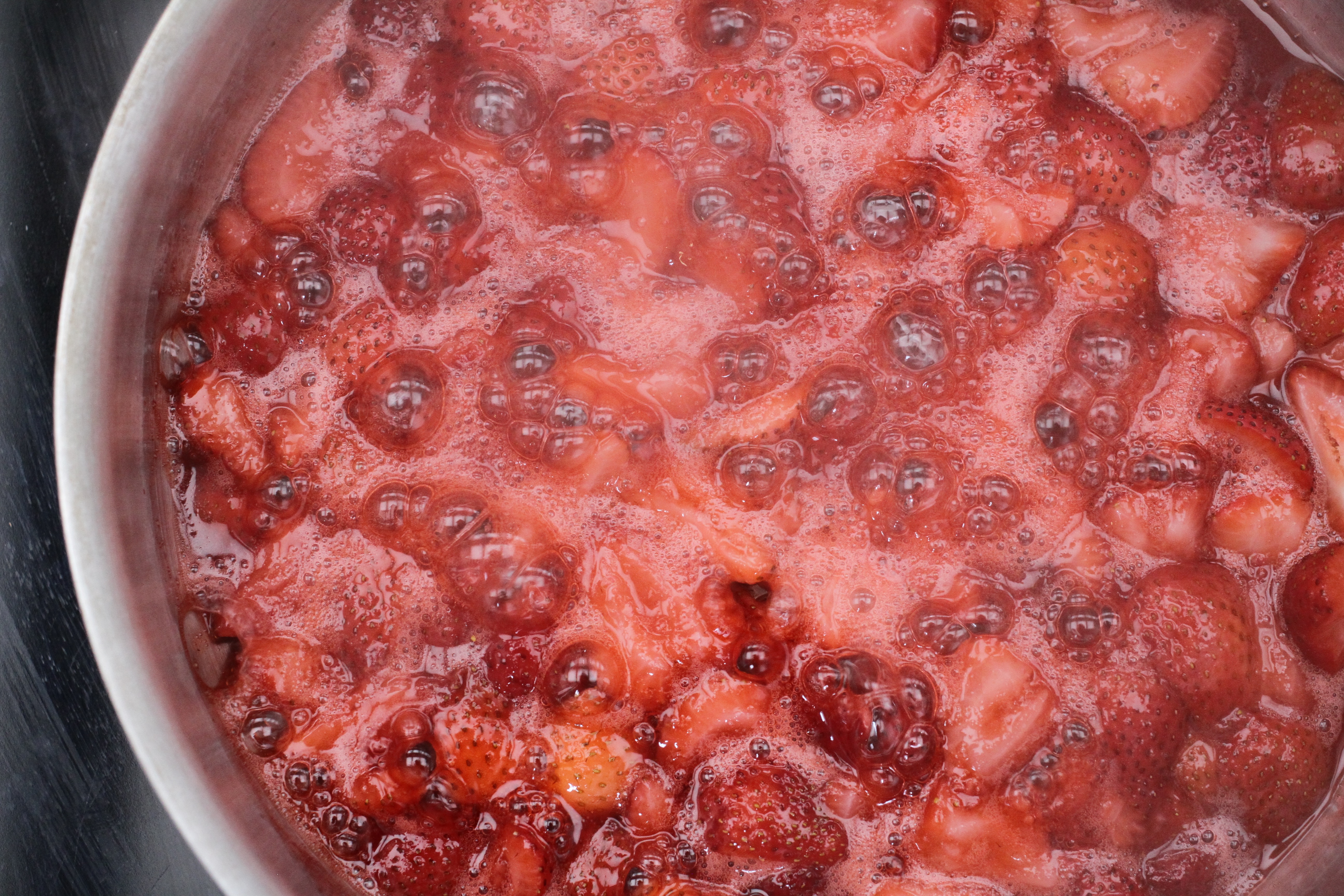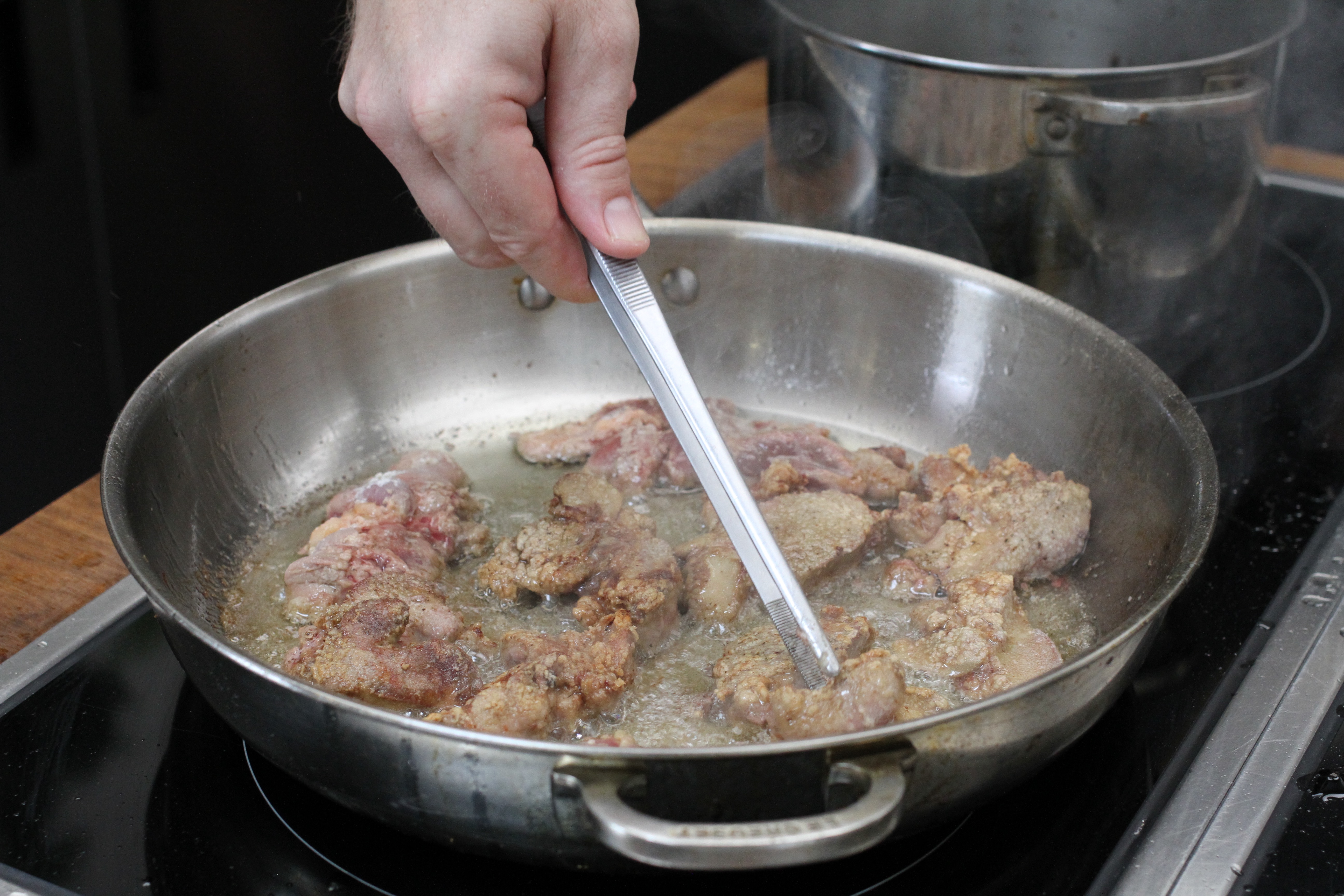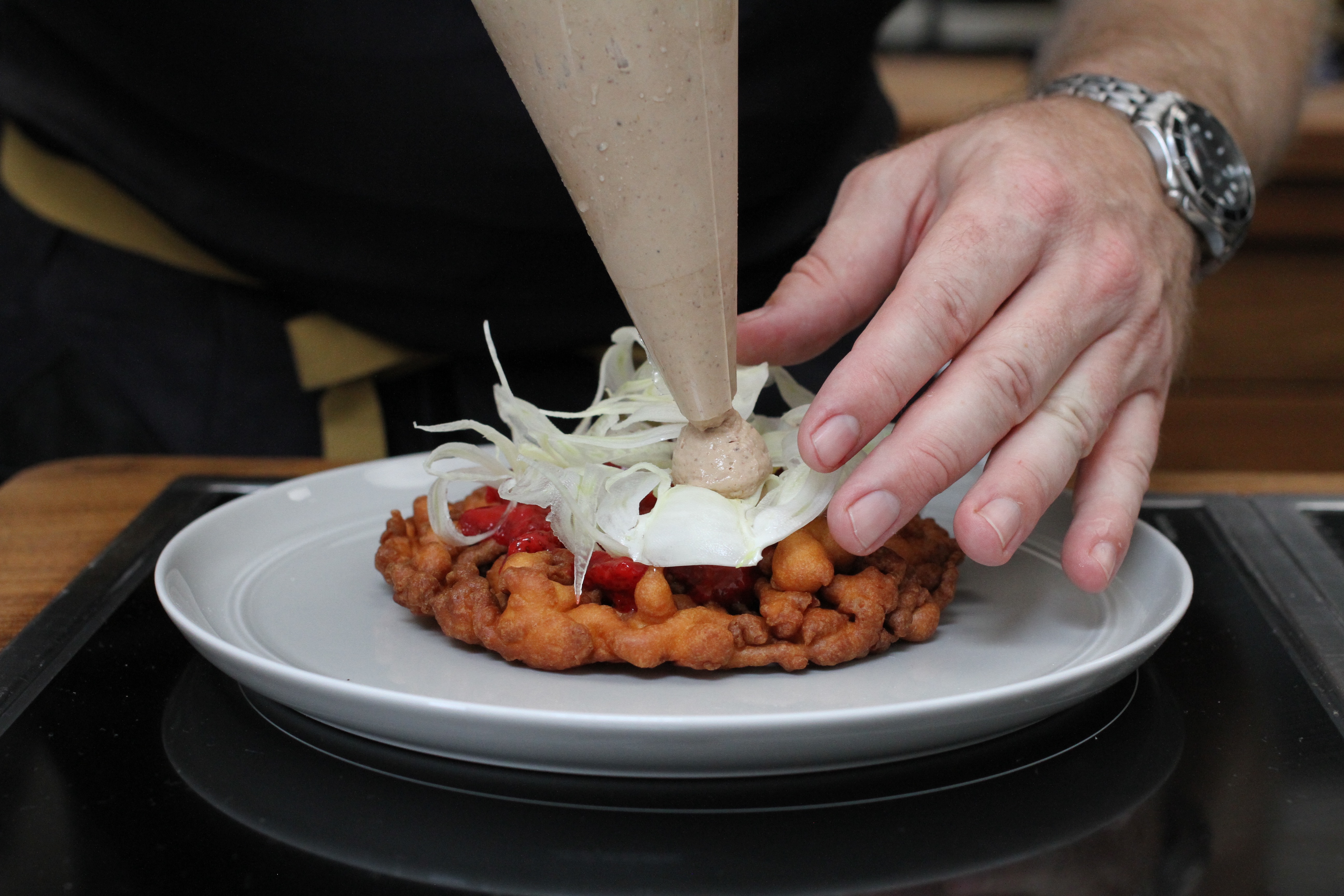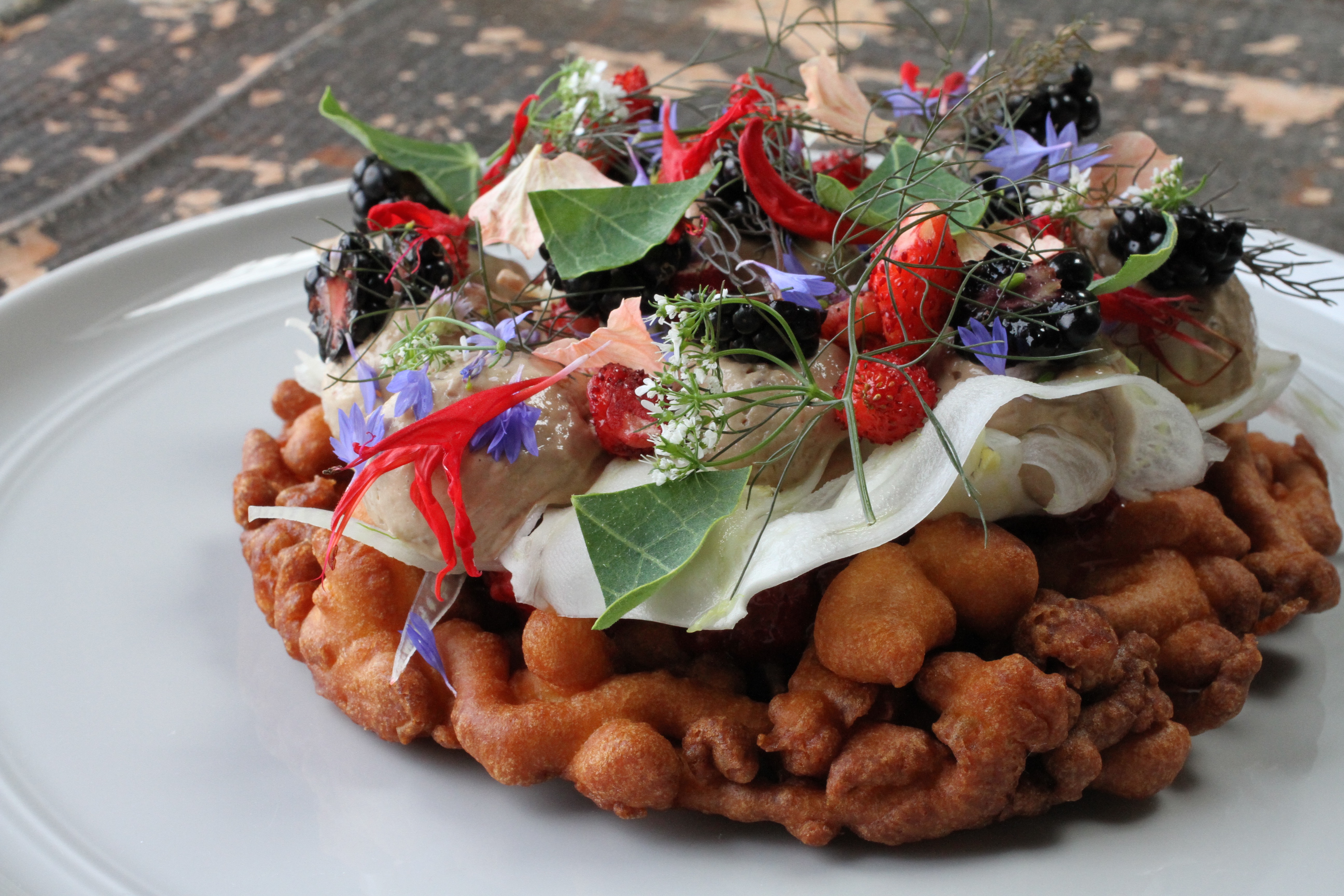 We were utterly convinced. Who needs foie and brioche when you can have funnel cakes and chicken liver mousse? This update very well may top the original.