An Endangered Waterfall Forces The xx to Cancel Their Festival
Environmental concerns have halted the Iceland edition of Day + Night.
Photo by Alasdair McLellan.
The xx cancelled their upcoming Day + Night festival in Iceland yesterday. It was supposed to take place next to the Skógafoss waterfall from July 14–16, but the location has been added to the Environment Agency of Iceland's list of endangered areas. The event was scheduled to feature performances from Earl Sweatshirt, Sampha, Floating Points, and more.
"Whilst everyone involved in this event has been excited about working towards something memorable and spectacular, it is however fundamental that we put any environmental responsibilities first especially when we're dealing with such a special location," representatives for the festival said in a statement to Pitchfork. "Ultimately the challenges on this site were insurmountable and it was not possible to secure another suitable venue in time. We know that people will be hugely disappointed as we are, but we hope everyone understands the situation."
The xx and Jamie xx were also scheduled to perform at the festival, as well as Avalon Emerson, Call Super, Robyn, and others.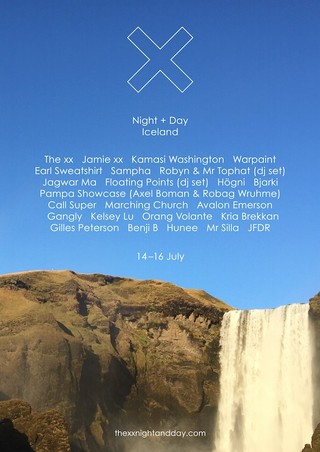 Follow Alexander on Twitter.

Stories