Legalized Weed is Helping Colorado Schools and Rehab Programs
Your daily guide to what's working, what's not and what you can do about it.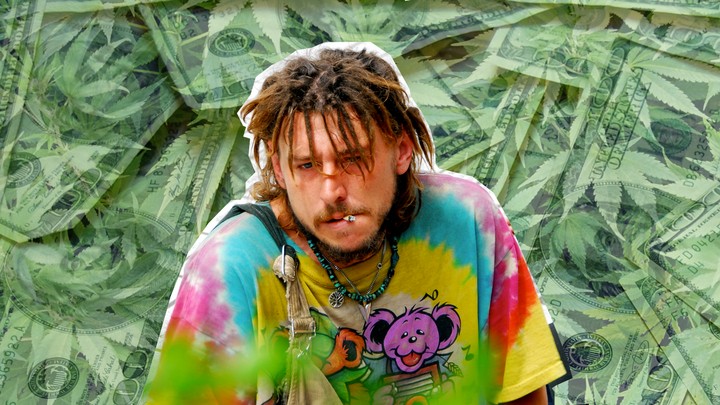 Photos via Wikimedia Commons, deskbg and Flickr. Image by Aaron Barksdale
High revenues: The weed industry in Colorado has brought in more than half a billion dollars to the state on tax revenues alone in just three years of legalized recreational use. A big portion of the money is going to help fund Colorado schools and drug treatment programs. There's been a steady rise in income, beginning with $76 million in 2014, $135 million in 2015 and $198 million in 2016.
Sales from 2017 are nearly 100 million and show no signs of peaking. Some critics say that money influx is great but it doesn't help the communities that negatively affected by the commercial pot industry. Marijuana related legislation is currently on the table in a number of states and is becoming more of a hot issue in local and federal elections.
Former-VEEP calls for Single Payer Health Care: On Tuesday, former vice president and presidential nominee Al Gore called for single-payer health care. A single-payer system would mean the government pays for citizens' coverage, which would insure people no matter their age, pre-existing conditions or income. Most private insurance companies don't have that kind of leeway. Gore has been a champion of environmental rights for decades, and though universal health care was not a part of his platform in 2000 he suggested that he favored that type of policy in 2002.
Cruel and unusual punishment: Ohio is preparing to resume enforcing the death penalty after halting executions in 2014. The three-year hiatus was in response to the botched execution of Dennis McGuire. A lower court paused the state's use of a lethal sedative because of the potential of a painful death, but last month a federal appeals panel overruled their decision. Now, death-row inmates are pleading with the Supreme Court to deny executions again, but their fate may be sealed.
Gobbled up: Turkey is drawing the ire of the international community, particularly in the US and EU after detaining human rights activists. The Turkish police took 10 people into custody while they were assembled peacefully at a human rights meeting. The local director Amnesty International was one of the people detained. His organization is calling the act a "grotesque abuse of power. An organizer from international activist group Avaaz has also been detained and here's one way you can help.
New Campaign to Address LGBTQ Persecution in Chechnya: Gay men are being captured and tortured in Chechnya. Although the news has reached the White House, President Trump has yet to speak up about the matter. This week, MTV has launched a new campaign called #EyesOnChechnya to raise awareness. Celebrities including Lena Dunham, Tituss Burgess, Mara Wilson, Nev Schulman, and RuPaul have taken a stand against this violence by spreading the word on social media with the tag #EyesOnChechnya.
Stories