Dungen & Woods Made a Psychedelic Desert-Jazz Odyssey
Stream 'Myths 003,' a visual album centered around Marfa, Texas.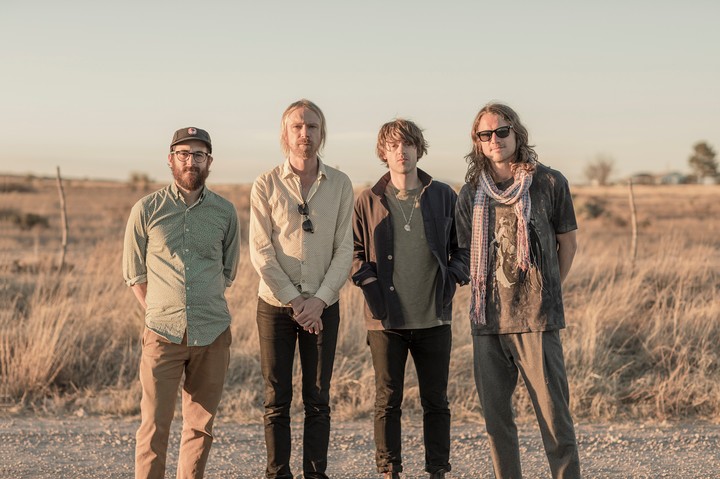 Getting lost in the splendor of the wilderness did not work out that well for Justin Timberlake, but that doesn't mean you can't make meaningful music inspired by those vistas. Swedish psych-rock journeymen Dungen and New York's Woods have been buds for a while, and the two bands have joined forces for the joint album Myths 003, a lush and funky release that's part of the larger Marfa Myths record series.
Recorded in the titular Texas city during a collaborative residency at Marfa Myths 2017, the album is an entity unique to the discographies of both bands. Trippy, ambient jam sessions like the jazzy "Marfa Sunset" and "Saint George" collide into or emerge from succinct, engaging psych-pop nuggets like first single "Turn Around." Vibraphones and sweet harmony vocals meet Floydian dolphin sounds and krautrock drones. The expansive music of Myths 003 is matched by the visual accompaniment, a real-time "day in the life" of Marfa that continually loops the album to shots of the Southwest American landscape. Sometimes the outdoors are good. Watch and listen to Myths 003 below. You can grab tickets for the 2018 edition of the Marfa Myths festival, featuring Jessica Pratt, Wire, and more, here.
Phil is on Twitter.