North Korean athletes, artists, and officials arrived in South Korea this week for the 2018 Olympics, but not everyone is happy to see them.
The competition at this year's winter games became diplomatic, as well as athletic, when both countries agreed compete together for the first time. This co-operation represents a major step forward for relations between the two countries, which haven't had official talks since 2015.
While North Korea competed in the 2016 Summer Olympics, the two countries will field a combined women's hockey team this year. They'll also march under one flag at the opening ceremonies, which has only happened a handful of times since 1991.
It's a new era in the games that locals don't wholeheartedly support. And neither does the Trump administration.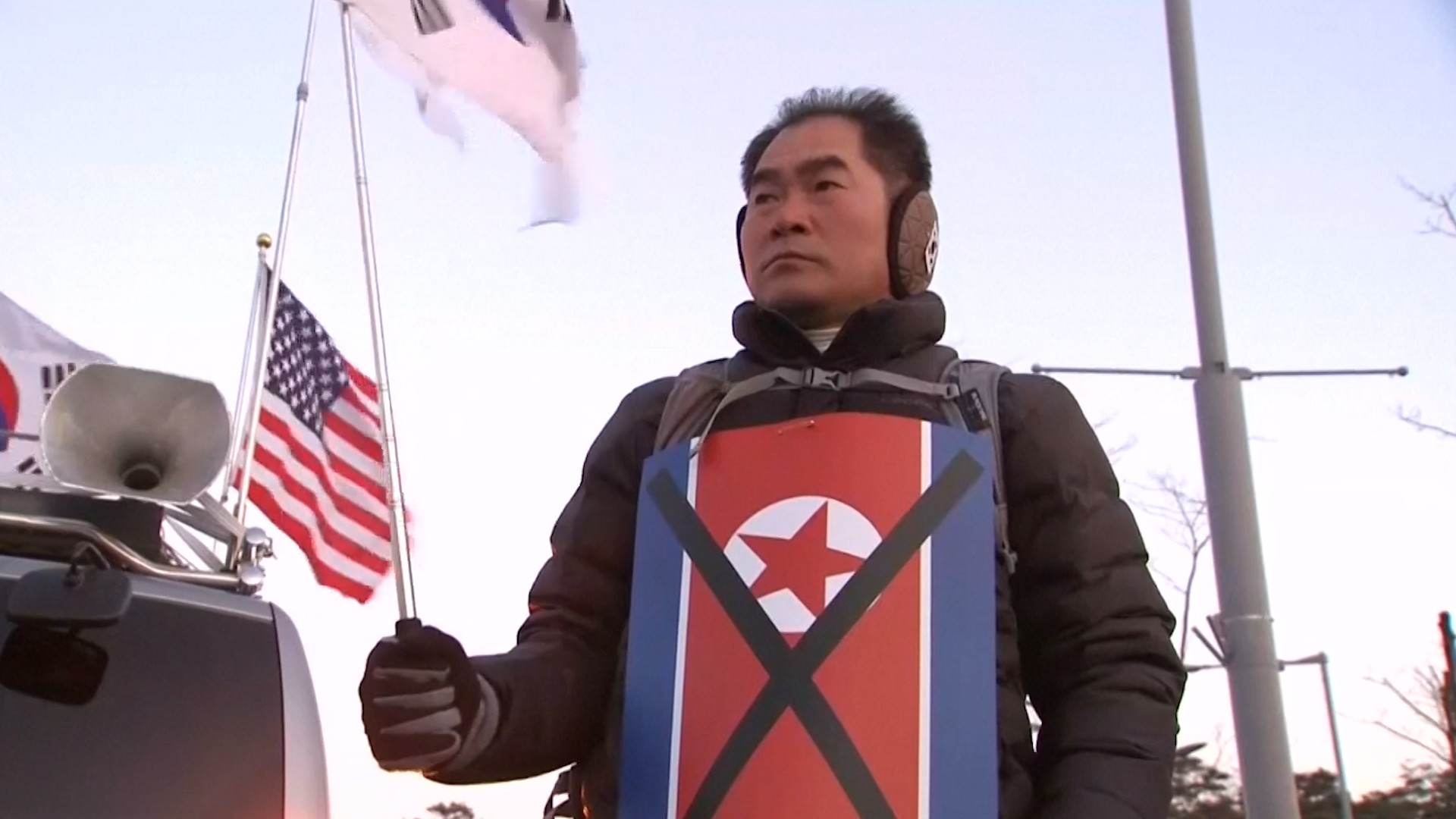 But North Korea isn't just sending their athletes. The country's famous "cheering squad" is also on their way, along with a 140-person artist troupe featuring the all-female "Moranbong band." Kim Jong Un's sister will also be attending the opening ceremony, where she could even run into Vice President Mike Pence.
The South Korean unification ministry has promised to put plans in place to prevent "controversy" during the games. Part of these requirements include not giving the North Korean athletes any American products given to other participants, which would violate sanctions.