More women than ever are running for political office. Sign up for our newsletter following them.

Another week, another four primaries in one night. And once again, female candidates made history. Thanks to wins in Minnesota and Wisconsin, a record 19 women have been nominated for seats in the U.S. Senate, according to Gender Watch 2018. But it's impossible for all 19 to win, since five of the battles are all women.
Voters also nominated the nation's first-ever transgender gubernatorial candidate of either major political party. They also picked a Democrat who's almost certain to serve — alongside Michigan's Rashida Tlaib — as one of the first Muslim congresswomen.
Connecticut
Jahana Hayes is on track to become the first African-American to represent Connecticut in Congress. The former National Teacher of the Year entered the race for the Democratic nomination for Connecticut's 5th Congressional District just "102 days ago, with no money and no network," as she told supporters Tuesday night.
FYI: The current representative for the 5th District, Democrat Elizabeth Esty, announced she wouldn't seek re-election this year following a scandal involving her former chief of staff Tony Baker. After learning that Baker had been accused of sexual harassment and physical abuse, Esty wrote him a letter of recommendation, according to the Connecticut Post. (Baker's friends have disputed the allegations.)
Minnesota
Rep. Keith Ellison easily won his primary for Minnesota attorney general, despite allegations of domestic abuse by ex-girlfriend Karen Monahan. Just hours before, the Democratic National Committee announced it's investigating Monahan's allegations, which she originally made over the weekend. But Ellison, who's also the DNC's deputy chair, still triumphed over his closest opponent by more than 170,000 votes. "We are going to keep fighting all the way through," he told supporters at his victory party.

It's a woman vs. woman fight for Al Franken's old seat. Democratic Sen. Tina Smith took over for Franken when he stepped down over sexual misconduct allegations in January. After winning her primary Tuesday, she'll square off against Republican nominee and state Sen. Karin Housley in the general election. Smith is expected to win the race, but it could be close — Hillary Clinton took the state by less than 2 percentage points in 2016.

State Rep. Ilhan Omar became another shoe-in for first Muslim congresswoman. Omar, who became the first Somali-American legislator in the country in 2016 when she joined the Minnesota state legislature, won her Democratic primary for Minnesota's 5th District. Since the region is deep blue, she's likely headed to Congress — where she'll become the first woman of color to represent Minnesota in Congress and join Michigan's Rashida Tlaib as the first Muslim women to serve.
Vermont
Democrat Christine Hallquist is now the first transgender gubernatorial nominee for a major political party. The former Vermont Electric Cooperative CEO cruised to victory with 48 percent of the vote. But she might have a tough time winning over voters for November: Vermont hasn't ousted an incumbent governor since 1962. "I tell people this isn't the hardest thing I ever did," Halquist said before the primary. "In fact, I think after transitioning, everything else looks pretty easy."
FYI: The Vermont Electric Cooperative's board runs conservative, Hallquist told Broadly earlier this year, and she was "pretty sure" that she would lose her job when she transitioned. "But when I transitioned on December 2, 2015, Vermont welcomed me with open arms. It was a miracle."
Vermont won't send its first woman to Congress anytime soon. The state remains the only one in the Union to have never sent a woman to Congress. And the Republican nominees mounting winnable campaigns against Independent Sen. Bernie Sanders and Democratic Rep. Peter Welch are men. (Please enjoy the diversity in Vermont's current congressional delegation, captured in all their glory below.)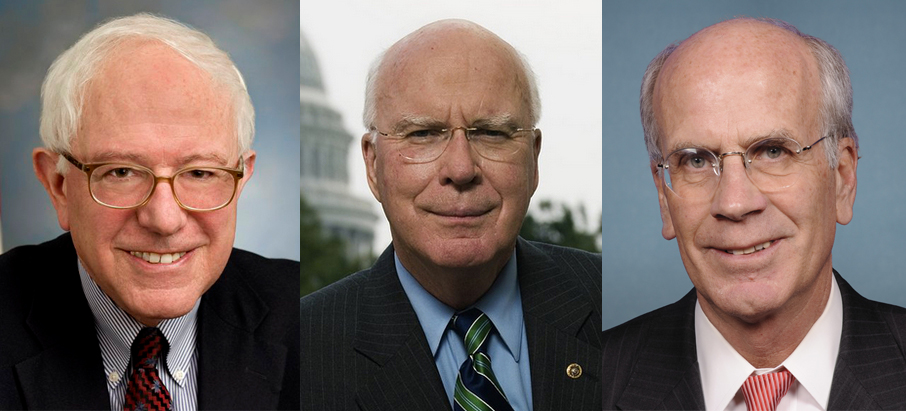 FYI: Mississippi has also never elected a woman to Congress. Republican Gov. Phil Bryant appointed the state's Agriculture Commissioner Cindy Hyde-Smith to the Senate in March, where she took over retiring Republican Sen. Thad Cochran's old seat. Hyde-Smith is now running for re-election.
Wisconsin
Local school board representative Cathy Myers lost her chance to fight for Paul Ryan's old seat. Myers was squaring off against Randy "Iron Stache" Bryce for the 1st District. But by challenging Ryan to come "work the iron" in a massively successful ad campaign, Bryce generated nationwide liberal drooling — and about $6 million in donations. (That's the largest fundraising haul of any House challenger this cycle, excluding self-funded candidates.)
This year's most expensive Senate primary (so far) is over. After running uncontested in the primary, incumbent Democratic Sen. Tammy Baldwin will face Republican state Sen. Leah Vukmir in November's general election. Wisconsin's GOP elite have long supported Vukmir, who's aligned herself strongly with Republican Gov. Scott Walker, but a billionaire donor backed her opponent. In total, Republicans spent more than $12 million in outside money on the race.
FYI: President Donald Trump endorsed Vukmir early Wednesday morning.
Hawaii obliterated another record. Republican state Rep. Andria Tupola — who's one of an unprecedented wave of Native women running for office — will officially battle Democratic Gov. David Ige for the governor's mansion. (Ige defeated Rep. Colleen Hanabusa, who once led him by 20 percentage points.) That brings the number of women nominated for governor this year to a historic 13. Still, Tupola is facing a rocky path to victory, given Hawaii's deep blue electorate.
Democratic Sen. Mazie Hirono ran uncontested in her primary, while Rep. Tulsi Gabbard easily won the 2nd District with more than 80 percent of the vote. Gabbard has shown a willingness to work with the Trump administration, but Hirono — the first Asian-American woman and Buddhist to serve in the Senate — has waged an unrelenting fight against President Trump. For example, she voted against the repeal of the Affordable Care Act soon after enduring surgery that removed several inches of her rib in order to treat her stage IV kidney cancer.
FYI: Hirono "is the only senator who asks every nominee, for any position, whether they have ever been accused of sexual misconduct and whether they have ever signed a nondisclosure agreement," according to NPR's Nina Totenberg. "She wants these answers on the record in case future information shows a nominee lied."
Michael Brown's mother is running for city council in Ferguson, Missouri. Lezley McSpadden announced her candidacy on Friday, four years and a day after her 18-year-old son, who was unarmed, died in a police shooting that fueled nationwide protests and the Black Lives Matter movement.
"Almost four years ago to this day, I ran down this very street and my son was covered in a sheet. It broke me, you know. Brought me down to my knees and made me feel crippled, as if I could do nothing else anymore," McSpadden said during her announcement. "I learned to walk again. And this is one of my first steps."
McSpadden is now known as a "Mother of the Movement," a group of activist women whose children died because of gun or police violence. As an elected official, McSpadden promised to tackle community policing, economic equality, and healthcare.
FYI: Another Mother of the Movement, Democrat Lucy McBath, is also running for office, and she won her primary for Georgia's 6th District in July. (Democrat Jon Ossoff spent $32 million losing the district back in June 2017, in what turned into the most expensive congressional race in U.S. history.) McBath's son Jordan Davis was gunned down by a white man angry about Davis' loud music at a gas station in 2012.

In case you needed more evidence that women are doing very, very well this year. FiveThirtyEight took a look at hundreds of open Democratic races for the governor's mansions and for the U.S. House and Senate (meaning, ones that don't feature a Democratic incumbent, because they have the effect of dropping a safe — full of money — on the scale). FiveThirtyEight came up with some interesting stats, which you should take with a decent helping of salt, since analyzing why one candidate wins over another is often an inexact science.
"Women make up 48 percent (114 out of 238) of the Democratic nominees in primaries that have been decided so far even though only 32 percent (263 of 811) of the candidates we analyzed were women. So, women are clearly having greater success than men."

"In fact, all else being equal, being a woman has been worth an additional 10 percentage points over being a man in the open Democratic primaries we looked at."
Research from the Barbara Lee Family Foundation does suggest that voters are currently more likely to prefer women, as long as they believe female elected officials serve differently than men. But Christina Reynolds, vice president of communications at EMILY's List, objected to FiveThirtyEight's framing. On Twitter, she essentially asked the question that haunts every woman politician: Would you talk about a man this way?
FYI: Speaking of, this is how the Daily Mail decided to describe Alexandria Ocasio-Cortez last week.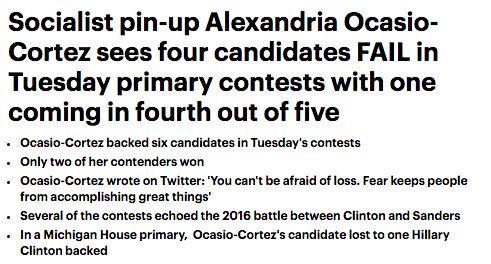 Alaska could elect a candidate for Congress who's never been to the state. Democrat Carol Hafner wants to represent Alaska in the U.S. House, even though she's currently based out of New Jersey and South Dakota, and has no plans to travel to Alaska to campaign for the primary next week — or at all.
"Don't lock me out just because I'm not a homeboy," Hafner told the Associated Press. "You ought to be thankful that I care enough and I'm interested enough and passionate enough to want to make things better." Shockingly, University of Alaska Anchorage's political science chair rated Hafner's candidacy as a long shot.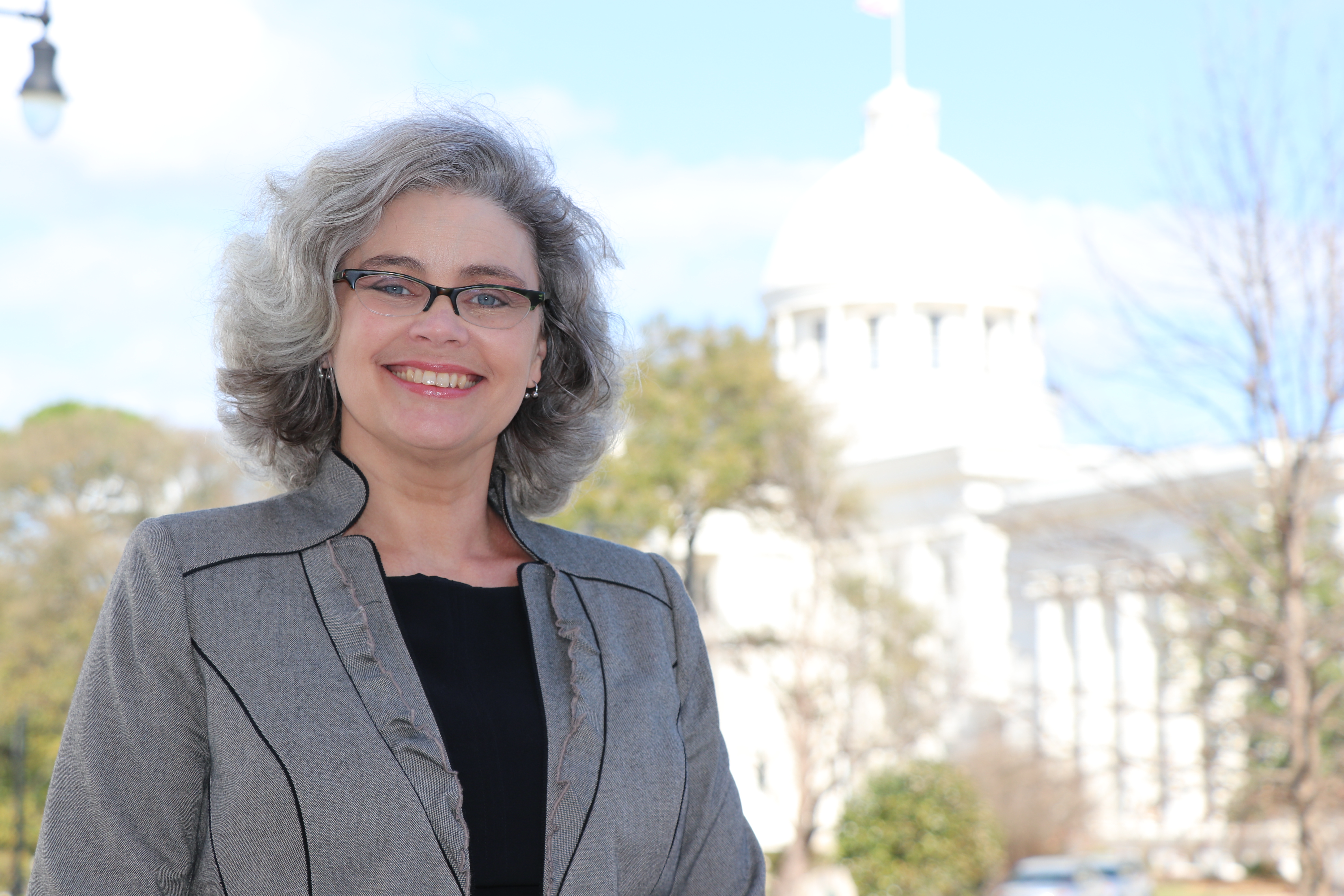 "We're doing this all with our own shoe leather and our own hands. So you really need to be able to have someone who can take care of your child, to be able to have that time to do the things that need to be done."
— Jenn Gray, who's running as a Democrat for Alabama state House's 45th district. Gray decided to run, in part, to help advocate for people on the autism spectrum — like her 10-year-old daughter — and their families.
After New York congressional candidate Liuba Grechen Shirley successfully convinced the Federal Election Commission to let her use campaign funds to pay for child care, Gray asked the same of the Alabama Ethics Commission, and won. Women in Arkansas, Texas, and Wisconsin have also successfully petitioned state ethics boards to let them use campaign funds to cover child care expenses, as I reported Wednesday. But it's a long, uphill battle. Similar efforts in Iowa and Connecticut have so far failed. Two more bills that would've changed the laws for candidates in New York City and Massachusetts remain tabled, if not dead.

This is not the Year of the Republican Woman. The fewest number of Republican women have won their congressional primaries in a decade, Slate noted last week. That's not a surprise: As early as January 2018, women represented about a third of potential Democratic House and Senate candidates, but only about 12 to 14 percent of potential Republican candidates, according to the Center for American Women and Politics. But now, Democrats have nominated a historic 143 women for the House, but only 42 Republican women have gotten the nod.
"We told a lot of women, 'Don't run this year,'" Meghan Milloy, who helps run the moderate Republican Women for Progress, told the New York Times. "We've told them, 'You're a great candidate; if it were any other year, you would win.' We don't want these women, who have such potential, to lose and get down and get out of politics."

Nikuyah Walker, the first black woman to serve as mayor of Charlottesville, Virginia, talked with VICE News Tonight about her attempts to rebuild citizens' faith in government. Walker was elected in January.
"There's no trust of our current police, our local police, our state police, the federal government," she said. "At no level of government do people trust the process."
After Grechen Shirley, who's running for New York's 2nd District, successfully convinced the FEC to let her use campaign funds to pay for child care, a number of women running for state and local office are following in her footsteps. I reported on the phenomenon Wednesday.
FYI: Grechen Shirley talked with Broadly about dropping a campaign ad Wednesday, centered on her work as a mom.
That's all for this week, but if you want to say hi — or send any tips — email me here. You can also find me on Twitter at @carter_sherman. Thanks to Leslie Xia for the design.
Cover image: Wisconsin Senate Assistant Majority Leader Leah Vukmir, R-Wauwatosa, asks a question during a committee meeting at the State Capitol in Madison, Wis. on March 28, 2017. (M.P. King/Wisconsin State Journal via AP)