In 2016, the #OscarsSoWhite hashtag brought vital attention to the glaring lack of racial diversity in Academy Awards nominations. Both that year and the year before, the Best Actor and Best Actress nominees were all white. But this morning, 2018 Oscar nominations were announced, and it seems that we won't be needing the hashtag this year.
Four black performers—Daniel Kaluuya, Denzel Washington, Mary J. Blige and Octavia Spencer—were nominated in the acting categories, making up 20 percent of actors who received a nod.
That's still not a great percentage, but it is a welcome increase from years past. And the Oscars aren't only gaining racial diversity. Women are receiving better representation, too. This awards season, glass ceilings are being shattered in both best director and best cinematography categories.
Here are the most noteworthy nominations.
Greta Gerwig for Best Director
While Greta Gerwig was snubbed for best director at the Golden Globes, she's rightfully been recognized by the Academy Awards. The Ladybird director is the fifth woman ever nominated in the category. Of those four nominated before Gerwig, Kathryn Bigelow of The Hurt Locker is the only one who won.
The rest of the nominees in the Best Director category are all men: Paul Thomas Anderson for Phantom Thread, Guillermo del Toro for The Shape of Water, Christopher Nolan ifor Dunkirk, and Jordan Peele for Get Out.
This Oscar nomination for Gerwig comes after a best director win for her work on Ladybird from the National Society of Film Critics earlier this year.
Jordan Peele for Best Director
Jordan Peele is the fifth ever black nominee in the best director category for his movie Get Out. While four other black directors, including Moonlight's Barry Jenkins, have been nominated in the past, no black director has ever won the award.
Get Out is also nominated for best original screenplay, along with best picture. According to the Hollywood Reporter, Peele's three nominations make him the third person ever to be nominated in all three categories for a directorial debut. With this feat, Peele joins the exclusive ranks of Warren Beatty and James L. Brooks.
After learning about his three nominations, Peele tweeted, "I just spoke to Daniel [Kaluuya]. You know when you're on the phone trying to disguise the sound of an ugly cry? I failed at that."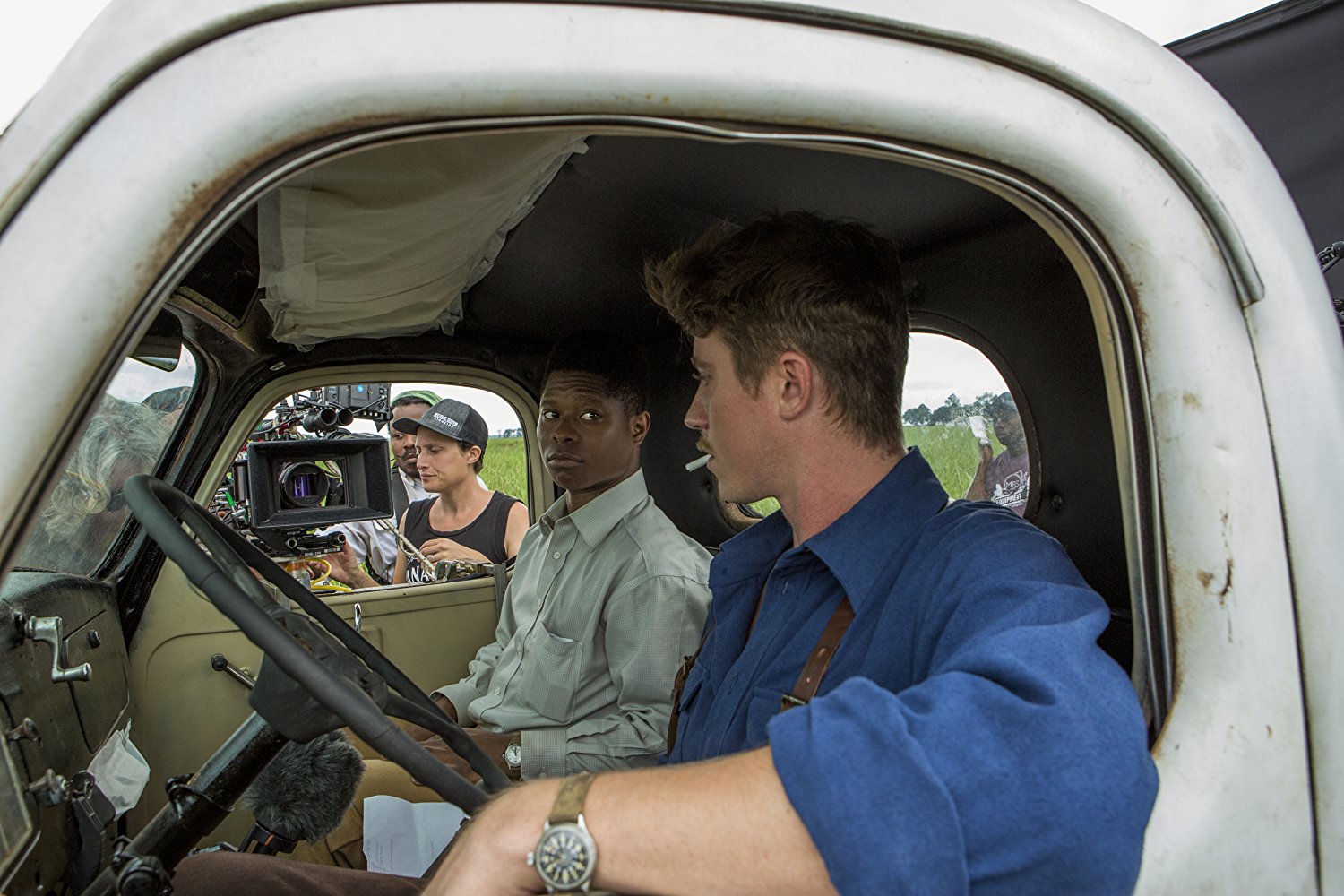 Rachel Morrison for Best Cinematography
Rachel Morrison, the director of photography for Netflix's Mudbound, is the first woman ever nominated for the best cinematography award. "Honestly, I am still in shock a little bit, but I am incredibly excited and incredibly honored," Morrison told ABC News this morning. "This is literally a dream come true.
"I am certainly grateful both for the opportunity to be the first on the platform and really hopefully, it inspires young women to follow their dreams and to get in the camera department and become cinematographers," she said.
Morrison isn't new to breaking glass ceilings. Last November, she made history as the first woman to win the New York Film Critics Circle Award for Best Cinematographer for her work on Mudbound. She is also the first woman nominated for the American Society of Cinematographers award for Outstanding Achievement in Theatrical Releases.
Meryl Streep for Best Actress
With her 21st Oscar nomination, Meryl Streep has broken her own Oscar record as the most-nominated performer of all time. In this year's ceremony, Streep is nominated in the best actress category for her role in The Post.
Streep is far ahead of any close competitors for the record title. She has nine more nominations than runners-up Katharine Hepburn and Jack Nicholson, who have each received 12.