Ivanka Trump Offered a #TimesUp Endorsement No One Asked For
Which went as well as you'd expect.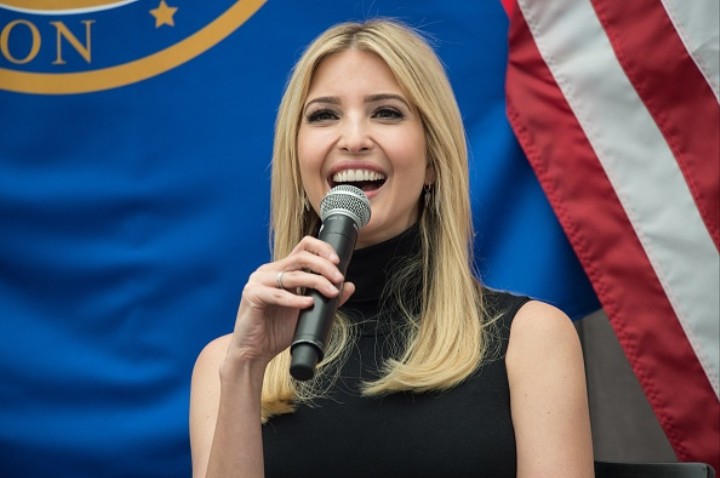 Photo credit should read NICHOLAS KAMM/AFP/Getty Images
The day after Oprah delivered a moving speech at the Golden Globes, condemning "a culture broken by brutally powerful men" and prompting talk of a possible 2020 run, President Trump's daughter, Ivanka, decided to weigh in:
Ivanka, who hasn't done much for women's issues in her official White House role, seemed pretty amped on the #TimesUp movement, which started a legal defense fund for victims of sexual harassment. Still, the first daughter's endorsement falls a little flat, considering her dad has bragged about grabbing women "by the pussy," and been accused of sexual misconduct by multiple women who the White House has branded as liars.
Ivanka's tweet elicited the same kind of response she got when she clumsily tried to defend her father's attitude toward women. Various Hollywood women and journalists sounded off with collective online groans, and some responded simply by posting the names of her father's accusers:

But among the Mean Girls jokes, actress Alyssa Milano offered a rather practical suggestion to the first daughter:
Stories