It seems like every Labor Day Weekend in Brooklyn, someone is shot and killed. The violence is typically centered on J'ouvert, the wild pre-dawn street masquerade that attracts more than 250,000 people to the neighborhoods of Flatbush and Crown Heights and serves as the prelude to the annual West Indian Day Parade. Every year, as a cavalcade of revelers dance down Empire Boulevard splashed in colored paint and white talcum powder, whining to the pummeling rhythms of steel drums, you can also hear the screech of sirens in the distance and see the cautionary strobe of emergency lighting.
The most talked about murder to take place at J'ouvert happened in 2015 when Carey Gabay, aide to Governor Andrew Cumo, was caught in a fatal shootout between the Folk Nation and the Crips. The murder was a catalyst for the city to initiate a heightened police presence at J'ouvert, which is seen by many to be the heart of Brooklyn's Carnival festivities and celebrates Afro Caribbean culture and emancipation from colonial slavery. In 2016, thousands of NYPD officers along with 42 security cameras and 2,000 floodlight towers were employed in an effort to keep the peace. Unfortunately, despite the extra precautions, J'ouvert was yet again the backdrop for more casualties. As the sun came up over Brooklyn skyline, signaling the end of the revelry on Labor Day 2016, two bloody crime scenes mere steps from the official parade route were being cordoned off.
Seventeen-year-old Tyreke Borel was was fatally shot in the stomach at 3:45 AM on September 5. Thirty minutes later, one block away, 22-year-old graduate student Tiarah Poyau was shot in the eye from point blank range. It's been nearly six months since the murders. The authorities have made one arrest for the shooting of Poyau, none for Borel, and no convictions for either.
As we approach J'ouvert 2017, there will undoubtedly be talk among politicians and gentrifiers about suspending or canceling the celebrations altogether due to the violence that appears to happen every year. While others in the community will continue to fight to preserve the tradition they feel is essential to their heritage—a birthright gifted to them by their ancestors, which has nothing to do with gangs or guns or murder.
What people probably wont be talking about are the holes left in the community by the loss of Poyau and Borel, two young people with promising futures who were taken from their family and friends for no discernible reason.
Tyreke Borel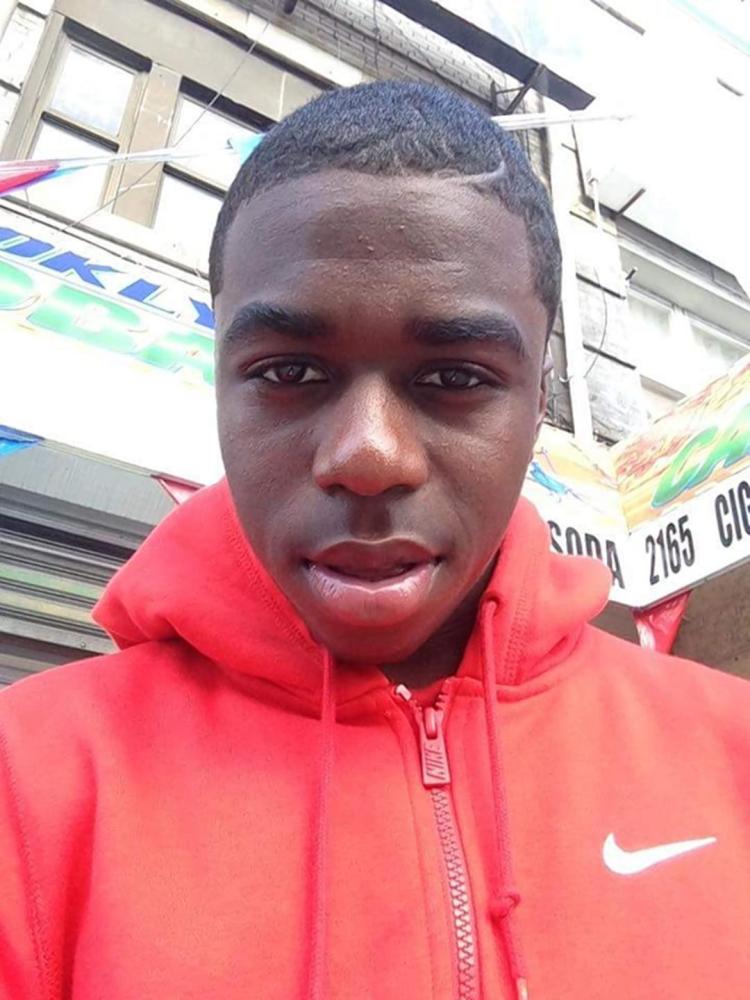 "[Tyreke] was a loving child," his mother Alima told me. "He loved his friends, he would be there for them," she said, in a lilting Trini accent. "He was a sweetheart. Babies were just drawn to him."

Alima Borel St. Clair gave birth to Tyreke in Sangra Grande, Trinidad, in 1989. They moved to Brooklyn when he was 13. He loved basketball and cars, and was studying to be an auto-mechanic. Alima is left behind with Tyreke's 12-year-old brother, "who just looked up to him" and his eight-year-old sister who is "really handling it OK."
Ashley Hall, an 18-year-old living in East New York, became friends with Tyreke last July. She was in summer school when she would "see this boy" and just think, Who is that?
"He was kind and gentle and laid back," Hall said. "I didn't think I would get close with him, but over time that definitely changed… It's just so crazy that this happened." She told me, "I didn't know his nickname was 'Trini' at first… He had coolie hair, like the Indian islanders. We would all sit at this table at lunch, and people would do the accent from where they come from, and his is like down to a tee."
Seventeen-year-old Allena Frazier saw Tyreke the night he died on Church and Nostrand Avenue. "It had to be like, 11 o'clock. He was with some kids [I knew] from elementary school, and I was like: 'How y'all know each other?!'"
"He gave me such a long hug. You know how they say people have a sense of when they're gonna pass away? If I only knew… Tyreke was my first friend who had been shot. It was an eye opener. I'll never look at the world the same way."
Hall is still stunned. "It was so crazy. We had just started getting so close... I wish I could understand why it was him. Like, why was he even there?"
Frazier couldn't imagine that anyone would purposefully shoot Tyreke. "He never carried any negativity around him. He was affectionate with his cousins, protective over anybody he cared about."
Tyreke's mother also doesn't know what happened that night. "They say he got split up [from his friends]. It's a culture of violence. This is happening day by day. How many officers were out there? How many lights could be out there and yet this could happen?"
These days, when she calls the police at Brooklyn's 71st Precinct, "they give me an answering machine to leave a message. The detective is never there… I think they have stopped looking for my son's killer," Alima Borel said. "He's a little black boy who wasn't born in this country, so why give him any thought?"
Tiarah Poyau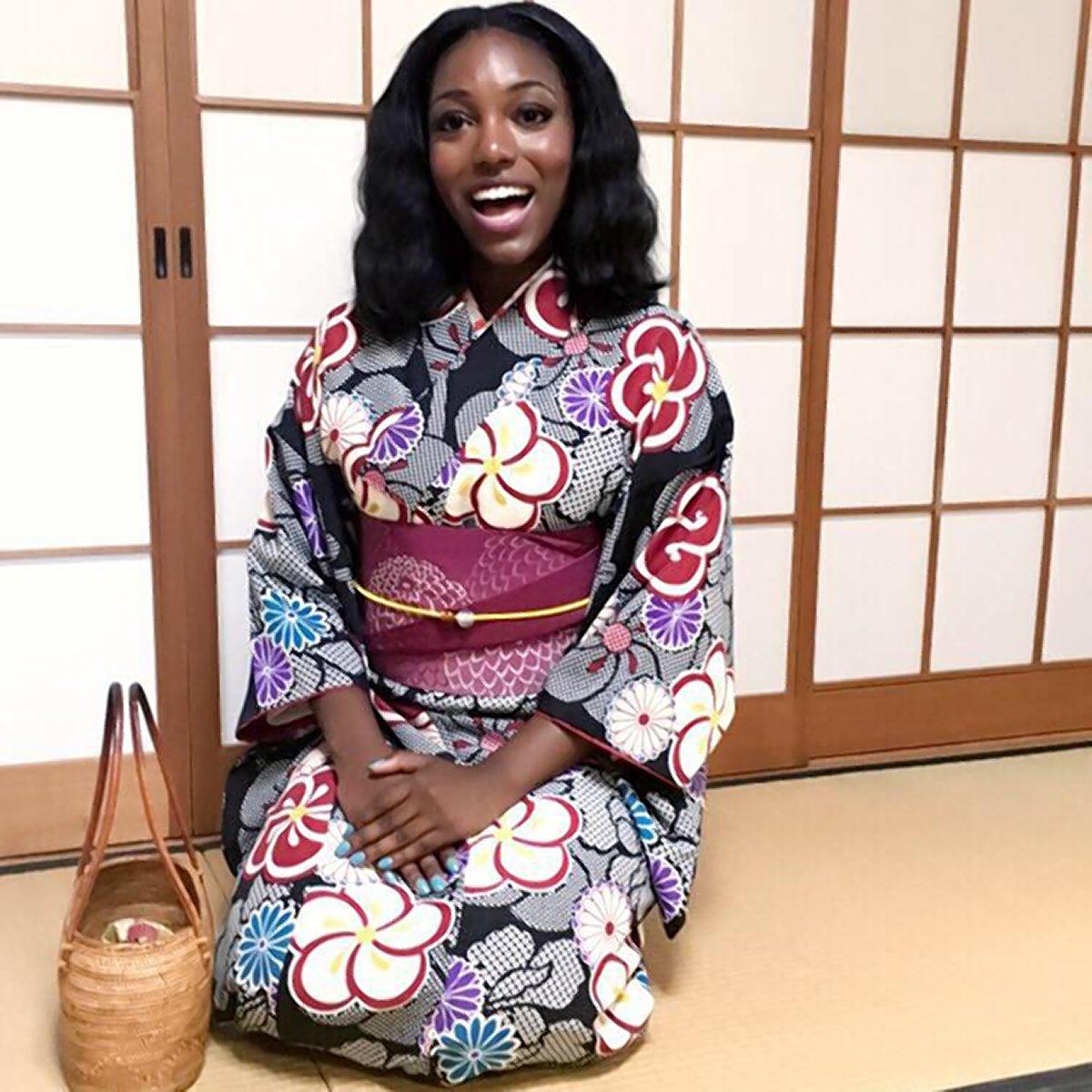 "[Tiarah] was a loved person. I can't emphasize that enough," said Christy Neptune to me. She grew up in East New York around the corner from the Poyau household. She remembers "the big homie Tee" was the "pretty girl in the neighborhood." Neptune said, "Everyone knew Tee as being an honors student. But she had a life. She was not just this idolized person because she graduated. She didn't have to put a fake façade to it. She loved reggae music; she loved to have a good time. I can't even really believe it. In my head, she's still abroad in Paris somewhere."

Poyau learned the value of international travel from her father. And her grandmother, who was half-French, half-Haitian, and all-Catholic, had demanded her whole family see education as an essential passport to life. Poyau was completing her master's degree in taxation from St. John's University, and she'd secured a position with a Big Four accounting firm. Her old friend Neptune recalled that Tee's grandmother and her aunties were very close to her, they were "real figures in her life, and she turned around to be a real figure for other women, too."
One of Poyau's very closest friends was Chanel McNeil, who lived around Tee's corner of Linwood and Pitkin Ave in East New York. When McNeil had her first daughter Marley, she made Poyau her godmother. McNeil left Brooklyn for Petersburg, Virginia, to give her "daughter a more peaceful life" away from the type of violence that took her friend's life.
"[Tiarah] called me that night on FaceTime... In the morning, my mom called me and said, 'He came up and shot her point blank in her left eye… That's what the newspapers are saying!' I called her cell phone like 500 times, just thinking, Pick up Tiarah, pick up.
"I'm like five years older than her. She was like my little sister, but I looked up to her. She helped me become a better person.
"She said, 'You always just gotta do what makes you happy.' She wanted to skydive? She jumped out of a plane! I'm like, 'You know you could die jumpin' outta planes.' And Tiarah's like,
'I could die getting hit by a bus, or falling down a flight of stairs.'"
Around 8 AM on Labor Day 2016, the police arrested a heavily intoxicated 20-year-old Regenald Moise for drunk driving. The NYPD chief of detectives, Robert Boyce, went to the press, and divulged that Moise had prior, sealed, juvenile convictions. Boyce then told a widely reported story that Moise shot Poyau, when she refused his come-on to dance with her. He is on Atlantic Avenue and Smith Street now, remanded to the Brooklyn Detention Complex, awaiting trial. According to his defense counsel, Norman Steiner, the state has no eye-witness and only circumstantial evidence tying his client to Tiarah's murder.
I asked Poyau's friends and family if they believed the police's account of what happened that night. Chanel McNeil heard that Poyau had "left the friends she was with to get a flag... there's so many different stories, I don't know what happened." Christy Neptune went on to say, "I put that in God's hand. There's a a lot of crimes that go on in Brooklyn, and we don't know what or why."
Lead Photo: Tiarah Poyau's crime scene. Photo by Andy Katz/Pacific Press/LightRocket via Getty Images
Amdé Mengistu is a recovering attorney raising two boys in Fort Greene, Brooklyn.