Bloodclot Wants War, Bloody War, with New Song "Up in Arms"
The supergroup is an unholy alliance of Cro-Mags, Queens of the Stone Age, and Danzig members.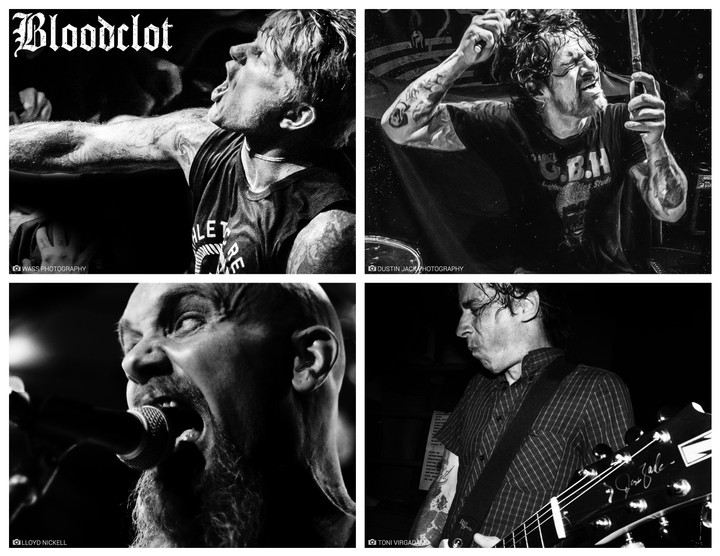 As we've said before, America's new political age means that there's new urgency given to hardcore's anti-authoritarianism, so why not turn to one of the OGs to show newcomers how it's done? Headed by the Cro-Mags' John Joseph on vocals and featuring fellow hard rock alumni from Queens of the Stone Age and Danzig, Bloodclot are leading the charge with a new single entitled "Up in Arms." It's a pretty self-explanatory bit of metallic hardcore, with Joseph urging us not to submit to the "violence of sleep / movement of sheep."
Joseph had this to say about the song, "'Up in Arms' is a call to arms for the people of America and across the globe who are sick of the lies, death and destruction of innocent people being caused by the military industrial complex who run governments and propagate unjust wars in order to fill the bank accounts of corrupt businessmen." Watch the "Up in Arms" lyric video below.
Photo courtesy of Wass Photography, Dustin Jack Photography, Lloyd Nickell, Tony Virgadamo
Follow Noisey on Twitter.

Stories