We hope you enjoyed the first episode of F*ck, That's Delicious on VICELAND, which took us to Atlanta, Miami, and Washington, DC for some seriously awesome eats. Now, episode two flips it and brings us to the gorgeous Pacific Northwest for a whole new adventure into dining in style while on tour as a chef-turned-rapper. The buds are dank in Washington, sure, but the food is even danker.
Here's the lowdown on what Action and his crew dive into in the latest episode.
Seattle, WA
Pike Place Market is one of the most iconic sights (and sounds, and smells) of Seattle. Known for it's super-fresh fish, it's pretty much a mandatory stop for seafood-lovers. In this episode, Action feasts on raw salmon belly, smoked salmon, Alaskan scallops, and oysters.
Pike Place Market 1st Ave and Pike St., Seattle, WA 98101 Phone: 206.682.7453
It's no shocker that Action loves Southern food, but who knew that some of the best was way up in Washington State? Fried chicken, peach cobbler, dinner rolls, sweet potato pie, and coleslaw make for a serious feast when Mr. Wonderful and the gang post up at Ezell's.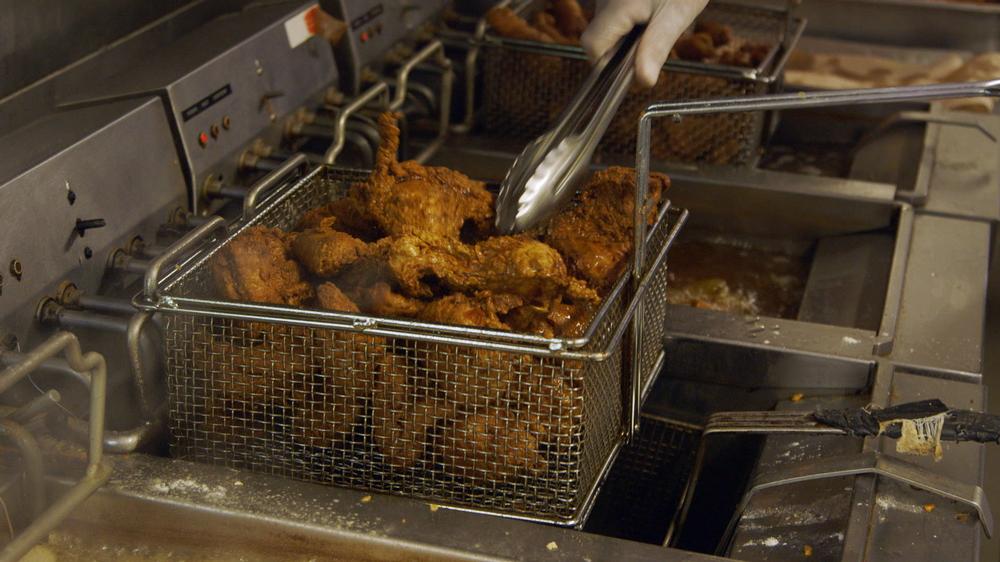 Ezell's Famous Chicken (multiple locations) 501 23rd Ave., Seattle, WA 98122 Phone: 206.324.4141
At this beautiful restaurant right on the water, it makes sense that seafood is the name of the game. Spicy shrimp, clams in tomato broth, and sardines with avocado made for full bellies and very happy palates.
Westward 2501 N Northlake Way, Seattle, WA 98103 Phone: 206.552.8215
Bellingham, WA
It's at Mothership that Action uses a custom-made glass pipe to cook up a stripped-down version of cioppino. While the tasty clam stew isn't on the menu there, you can find the recipe right here.
Brownsville, OR
Things get wild at Anderson Ranch, where Action finds that heaven is grass-fed lamb meat. There's lamb shoulder and lamb leg gyro; grilled lamb sirloin; cranberry lamb sausage; Moroccan lamb sausage with pomegranate; and finally, chocolate-covered strawberries. True romance, right?
541.466.5866