Biscuits 69: How Tampa Can Afford Karlsson Long Term After Extending Kucherov
In the 69th episode of Biscuits, Lozo and Down Goes Brown discuss the Lightning's cap situation and how Erik Karlsson can still fit into their plans. It's a nice listen.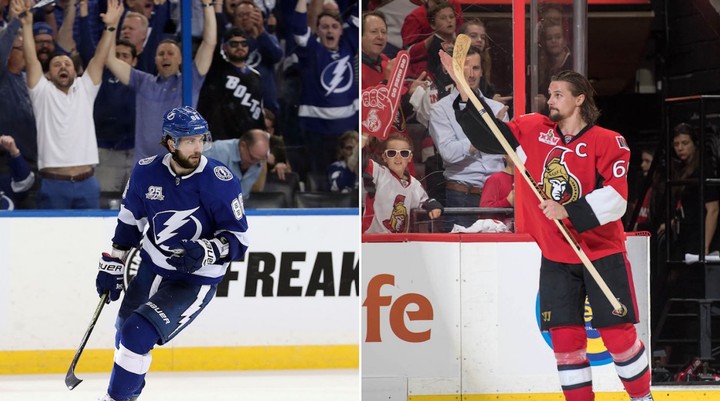 Photos by Kim Klement, Marc DesRosiers-USA TODAY Sports
Biscuits, a podcast on VICE Sports, takes an analytical, irreverent, and humorous look at the world of hockey and the NHL. Listen as hosts Sean McIndoe (of Down Goes Brown fame) and Dave Lozo (of Dave Lozo fame) react to the week's biggest stories and most absurd news.
You can download or listen to Biscuits on Acast, Apple Podcasts, Google Play, Stitcher, or wherever you get your podcasts.
Follow Biscuits on Twitter.
Stories