Sophie Payten had just got back in from a "big night out" when she saw the email from Justin Vernon's team, asking if she'd like to fly from her home in Australia to New York to sing backup vocals with Bon Iver on The Tonight Show. "I read the email and I was so confused," the 24-year old, who performs as Gordi, tells me on a call from her tour bus, somewhere between New York and Philadelphia. "I didn't know what a 'Fallon Choir' was. And then I woke up the next morning and read the email again and I was like, shit, yeah, this is big."
Payten's accustomed to absurd scheduling conflicts now. Born and raised in the small town of Canowindra, population 2300, she moved the 200 miles to Sydney at 12 to attend boarding school, before moving to university to study for a medical degree. She was still studying when Jagjaguwar signed her at the end of 2015; she was still balancing music and school when she flew to New York to play Fallon; she used some time off flying around the world to record her debut album, Reservoir; she's still at school now. Her final exams aren't until September, a few weeks after the album's release.
You can see Payten in the background of that Tonight Show performance, singing on "8 (circle)" alongside The Staves, Anaïs Mitchell, and Buke and Gase's Arone Dyer. The choir cuts through the soft digital hum of the track, filling in for the horns and harmonies that blur into each other throughout 22, A Million.

It's an integration of digital and analog that's central to Gordi's own music. Her debut EP for Jagjaguwar, last year's Clever Disguise, was built around strummed acoustic guitar, with glitches and fizzing synths interjecting and lapping over each other. She was adamant that her songs should still work in their unadorned, acoustic form—she calls it the "campfire test."
On Reservoir—out August 25—she has taken this a step further. She sounds more assured as a songwriter: the guitars are softer; her phrasing is slower; her melodies build and adapt to the songs around them; those digital interventions are integral to the songs, not separate ideas. On the five-minute "Heaven I Know," she whispers a hurried "one, two, three" as a beat and stretches a song out over it, with spare piano chords, elongated horn fanfares, and an Auto-Tuned vocal that builds to an almost-unrecognizable crescendo. "I'm Done," an acoustic duet with Bon Iver's S. Carey, has computerized half-vocals detail the background, like bird calls in a rainforest. The stunning "Aeon" is backed by an accordion, tracked so closely that you can hear the mechanism clanking back and forth.
Reservoir is a record about love and loss—not necessarily romantic, but definitely heavy. The unlikely exception, lyrically, is "Bitter End," premiering on Noisey today. Recorded in Reykjavik and produced by Alex Somers (Sigur Ros), it's one of Reservoir's most delicate songs, laden with strings and muffled piano keys, the vocals almost in falsetto. But it's a "cynical" song, according to Payten. Written in 2013, when she was 21, it turns the album's painful breakups and enforced distances upside-down. "I was seeing around me all of these, I guess, budding romantic relationships dissolve and people being heartbroken and people feeling like that was kind of the end of the world," she says. "I think I was just feeling fed up with it at the time."
You can watch the video for "Bitter End" at the top of the page and a virtual reality version of it below. Read our interview with Gordi after the jump.
Noisey: I've got a list of cities you that you travelled to to work on and record this album: Sydney, New York, LA, Reykjavik, and then Wisconsin. There are a lot of miles on here. Was it intentional?
Sophie Payten: Yeah, I mean, we didn't kind of start out with that plan. I have learned that it's a lot easier to go to work where a producer is based than to bring them out of their comfort zone, because they have all the things that they're used to and they have their team and their gear. And it made for a great experience. Recording in Reykjavik in the middle of winter was incredible. Living there for two weeks and then going to Wisconsin for a week, [where] there's like 10 inches of snow and it's —20 degrees outside every day. I think a lot of those kind of landscapes end up shaping the soundscapes quite fittingly. It was always the risk that it wouldn't sound cohesive, but we spent a lot of time—and particularly that week in Wisconsin—trying to eliminate those problems, bring it together, treat the vocals the same and drop little hints here and there of different percussive parts or textures that would end up linking the record as a whole.
How long did it take in total to get it all together?
I did bits and pieces all through last year. Pretty much every single song had one day of tracking per song. And then it was a lot of back and forth after that. I sort of did one week initially in New York last year, but we ended up, the songs themselves made it on the record. Like, the actual tracking and production we'd done there, we totally scrapped because we weren't stoked with the direction it was going. It was a bit of a hard call to make, but you just have to do that sometimes. So, I spent a week last July doing that, and then a few weeks here and there throughout the rest of the year, but it wasn't until the start of this year when I took, like, five six weeks away in Iceland and then in the States. So by the end of February, I kind of had a finished record. I guess the better part of half a year.
You're still at medical school in Sydney. How does that commitment play with the making of an album?
Yeah, it's an odd one. That was kind of the reason why it was a bit bits and piece-y last year, because I didn't have a lot of time off. I had three weeks off [between] January to November, so in those three weeks I had to track as much as I could to get the bones of the record done. It wasn't great with giving me a lot of free time, but it did mean that I was a lot more productive and efficient when I had limited time. It was good to give me a little bit of urgency about it. But I took some time off to go and finish the record in January and February, which felt like the first time ever that I had had that sort of time. The whole time I've been doing this, I'm always squeezing in things here and there. It was like the first time I felt totally immersed in the music I was making. It was a really wonderful feeling, so I came home with such a sense of satisfaction, that I had this complete record, that I felt really in touch with it, that I'd given it everything that I could. My undivided attention. I think I wouldn't have been happy with its completion if I hadn't done that.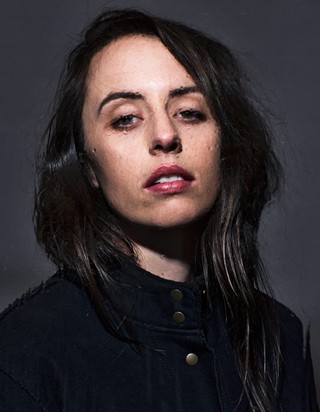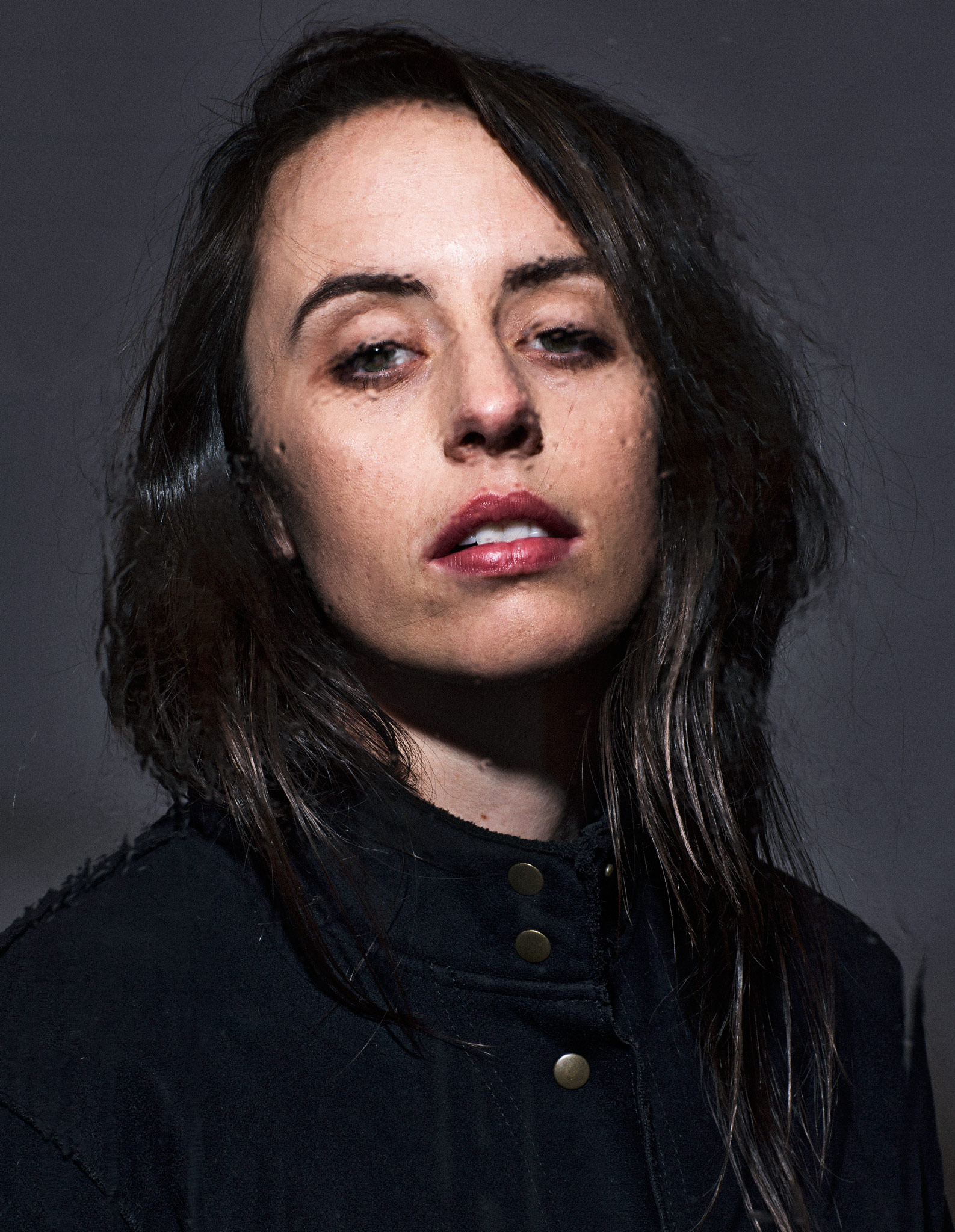 How did Jagjaguwar get involved? Was that something that you saw coming?
Not really. I'd made a list of all the labels that I really liked that I could really see myself as a part of—they were at the top of my list. I've always been of the mindset that it doesn't have to be a complicated and difficult process. We find people who we really like, who really like what we do. If you feel like they're going to make a positive difference in what you're doing—which I really firmly believed—then it's a no-brainer. Luckily, they felt the same.
That seems to have been the case with Justin Vernon as well. Was his involvement in Jagjaguwar an influence on your decision?
Yeah, I think so. That's obviously been a really huge thing for me, because I'm such a huge admirer of him and of everything that he does. And so I flew over to do [Fallon], and then that was kind of my intro to them, I guess. They're all such lovely, down-to-earth guys, as you can imagine. And yeah, we just got on really well. We spent a few days together and they asked if I would come back and open for them at the Hammerstein Ballroom in New York which was one of my favorite shows to date. On this tour, I think, 90 percent of the people that are coming to these shows saw me for the first time opening at that show. That whole kind of gang of musicians, they just want to make good music. And they're really into collaborating and they're really supportive of anyone who has an intro into their world.
You grew up in Canowindra, four-and-a-half hours outside of Sydney, before moving to the city at 12. I guess there wasn't a big community of musicians where you grew up, but what was Sydney like? And how did the experience in Wisconsin compare?
Yeah, I think that's the thing that really resonates for me with all that Wisconsin stuff. They feel like people from my home: flannel-shirt wearing, slow-talking. It's really comforting to me, I think. They're all such nice, down-to-earth people. That's what the people were like where I grew up. They don't come at things backwards.
It was a lovely place to grow up in. I'm still really close with my community and they're really supportive of me. I was just on Page 3 of the Canowindra News a couple of days ago. You know, from a town of 2800 people. I grew up on a farm there, which was super idyllic and lived down on the river. My family lived on that place for 120 years. There wasn't a big kind of music community for me growing up in Canowindra. But even though there wasn't that kind of support, there was definitely support in other ways. There was a lot of opportunities for me to perform and learn to love performing which has really boded well for me in later life.
You've talked about platonic relationships and breakdowns being a good way into this record. Does that include "Bitter End"?
Yeah, "Bitter End" is a funny one, because I sort of wrote it as a bit of a cynical track. I've been playing it live for a couple of years, and it's been interesting to see how it's taken different shapes. I wrote it because I was feeling like a jaded 21-, 22-year-old, with all my life experience. Particularly in that phase of your life, in your 20s, you live quite a self-centered life because you don't have a whole host of responsibilities.
I think I was feeling really cynical about that at the time. And a lot of the lyrics in the song are pretty reflective of that. the outcome of it was that everyone's almost craving these bitter ends to their lives. And I realized through writing the song that I just wanted exactly the same thing. That's probably what everyone feels at that exact same age, that these kind of small crises that they're going through are world-changing and it's probably not until we're 10 years older and we have kids and families that we have to look after that we'll realize how superficial all that was. But I think I was trying to get into that mindset at the time. So it's a bit of a different one for me, because a lot of my songs come from that sense of loss or sense of relationship breakdown, but this was sort of taking a step back—which is one of the lyrics in the song—and kind of looking at all of that as a whole and I guess, yeah, perhaps a more cynical light than I normally do.
Follow Alex Robert Ross on Twitter.