Fight Club author Chuck Palahniuk is best known for his novels about marginalized social outcasts with self-destructive tendencies, being a steadfast champion of his beloved Portland, and frequently making people faint or puke during public readings of his work. Less known is that the foremost author of "transgressional fiction" also happens to like surprises, his most recent arriving in the form of a sealed backgammon box he left tucked inside the bathroom ceiling of his old home to be discovered later by future owners. The box was filled with cool knick knacks—a signed copy of Fight Club, blueprints for the original remodel of the house, photos, notes.
This is a new wrinkle on something Palahniuk has done for quite some time—sending packages full of various weird items to readers. I know this, because he once sent one to me.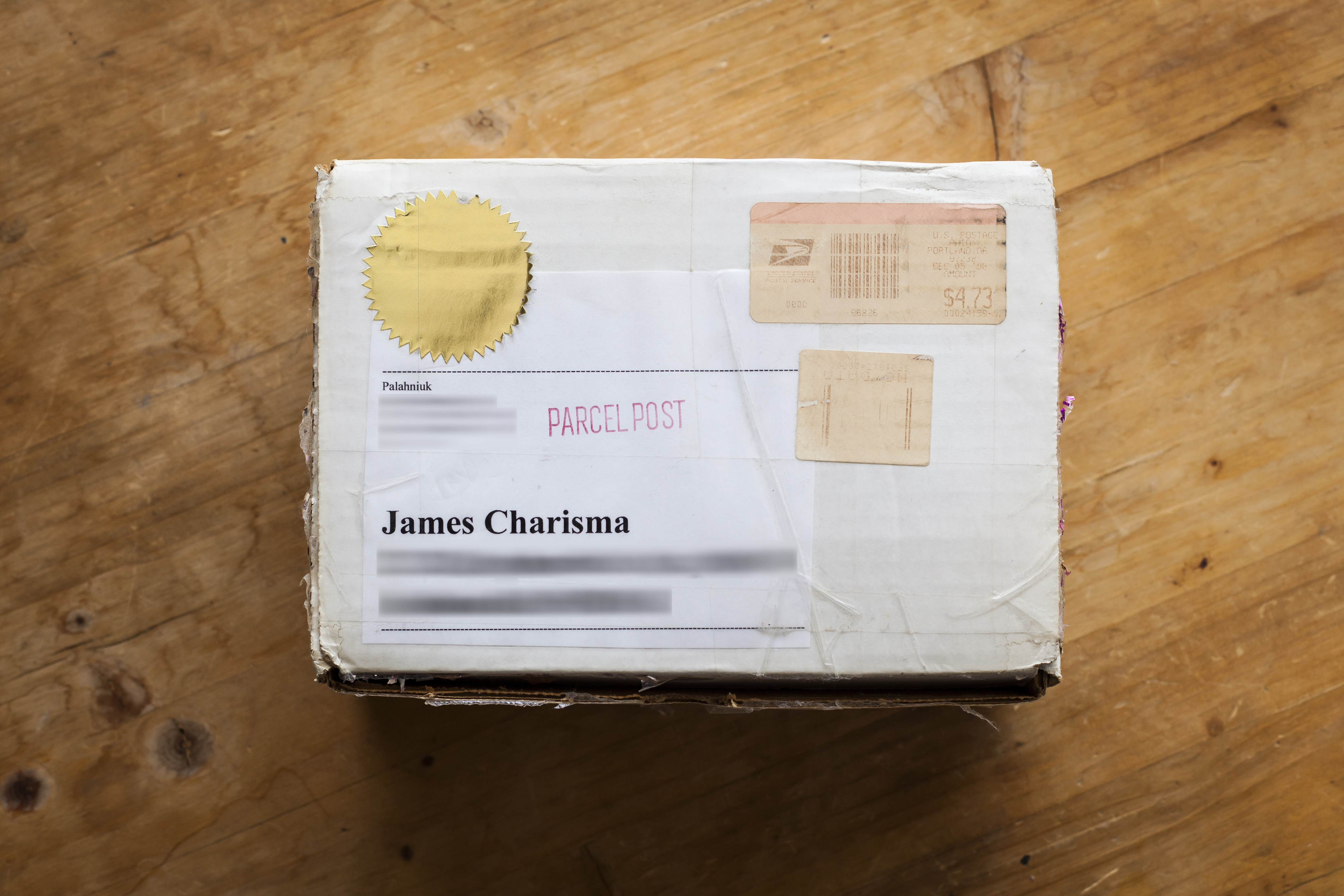 The year was 2006. I had come to Fight Club late, ten years after the book was first published and seven years after the film became the first of many to score a key scene with the Pixies' "Where Is My Mind." The story—about an insomniac white collar worker who forms an underground fight club with a shady soap salesman as a way to change his life—resonated with me, a then-bored high school kid trapped in his junior year.
I wrote Palahniuk a letter (looking back, it was probably filled with lots of anti-establishment angst), and sent it to an address I'd found on the "official fan site of Chuck Palahniuk," chuckpalahniuk.net. I never expected a reply.
But a few months later a package arrived. It was roughly the size of a shoebox. The sender was listed simply as "Palahniuk," by way of literary agency Donadio & Olson in New York City. Inside was a ton of stuff tightly packed in purple and gold Mylar ribboned confetti—silly putty, a yo-yo, birthday candles, crayons, assorted Whitman's chocolates, a light-up lollipop, a watercolor paint set, Pop Rocks, temporary tattoos, glow-in-the-dark ceiling stars, a plastic spider, a coloring book, plastic gold coins, a bouncy ball, a party popper, seeds to grow forget-me-nots, and two CDs of live recordings he'd made of his readings while on various book tours.
It also contained a stuffed koala—"Your Power Koala" he wrote in purple marker on top of a typed letter.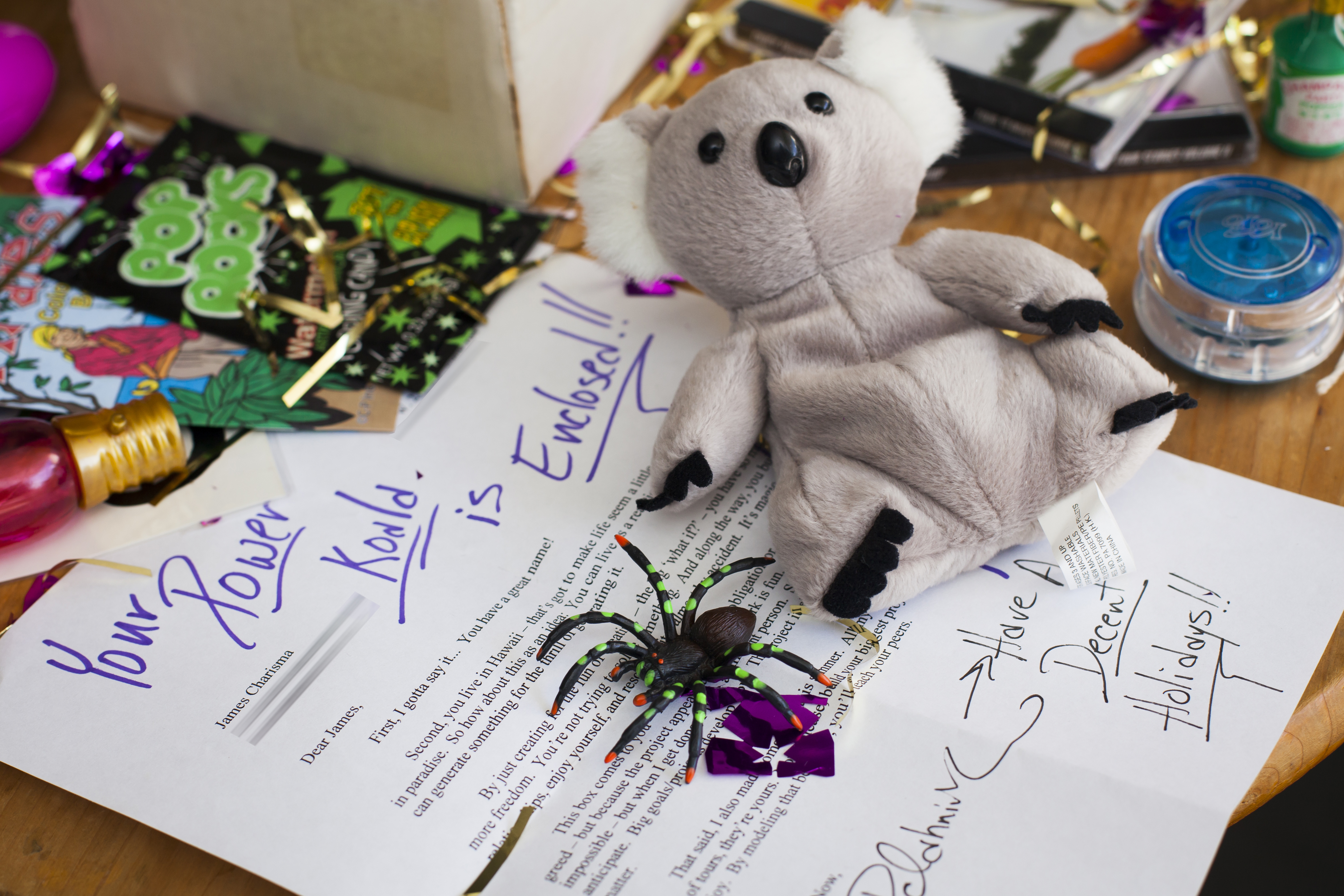 In that letter he told me I had a great name, and that the box wasn't marketing or something he felt guilted into, but a fun project he'd taken on. "Big goals/projects develop you," he wrote. "The project itself—it almost doesn't even matter. Build your biggest projects around something you enjoy. By modeling that behavior, you'll teach your peers."
He went on to write that true freedom comes from the fun of creating. At that moment he was creating these boxes, roughly 1000 of them averaging $25 each, and sending them out to fans. (That's a lot of silly putty.)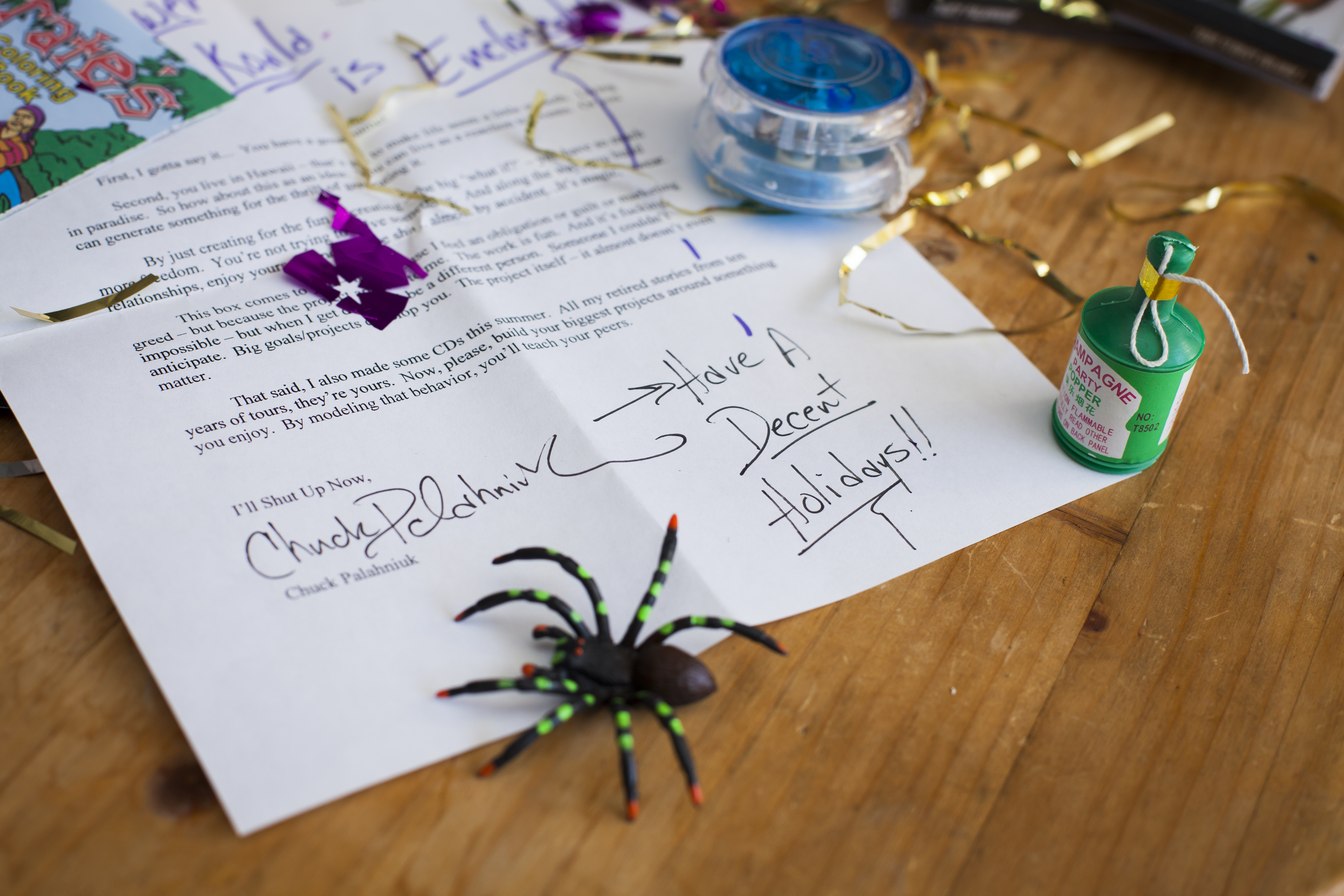 Over the years, people have come out of the woodwork to share stories about receiving their own boxes from Palahniuk, describing personalized items including actual "Paper Street Soap Company" soap, and a four-foot long bookmark he made with pieces of his own mother's jewelry. If they're anything like me, they've cherished it. Ten years later, I still have mine, perfectly preserved, packed just as it was back then.

I am Jack's Huge Sense of Gratitude. Thanks, Chuck.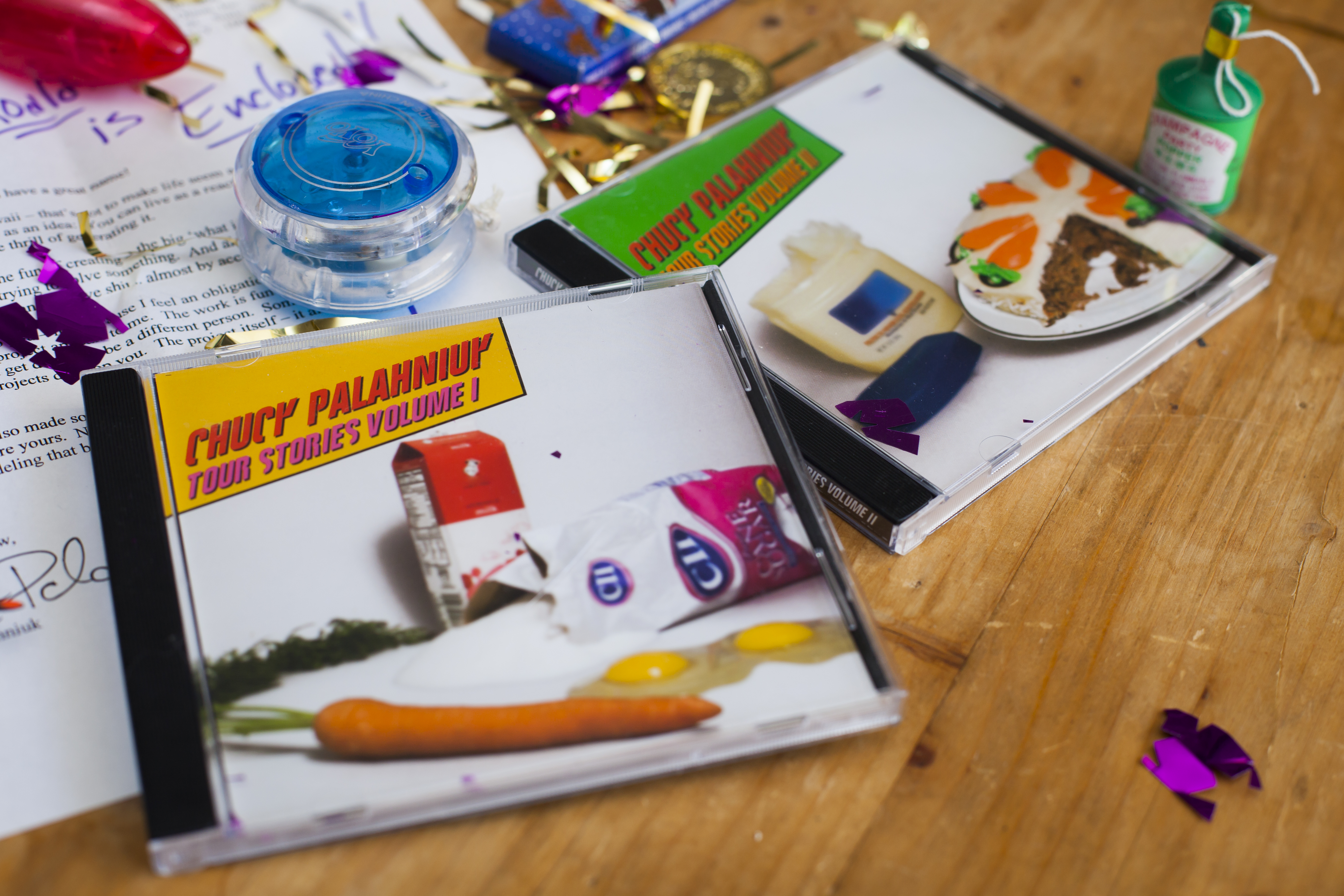 Follow James Charisma on Twitter.