This article originally appeared on VICE Canada.
Less than a week after a man in a white rental van took ten lives and injured 14 more, thousands of Torontonians gathered en masse to show solidarity.
On April 23, a man in a rented van turned a northern Toronto street into the scene of nightmares as he turned the vehicle against the pedestrians. At the end of the rampage, Alek Minassian was arrested and has been charged with ten counts of first-degree murder and at least 13 counts of attempted murder.
A vigil was held at Mel Lastman Square Sunday night for those who lost their lives and were injured in the attack. Both the prime minister and the Ontario premier were in attendance.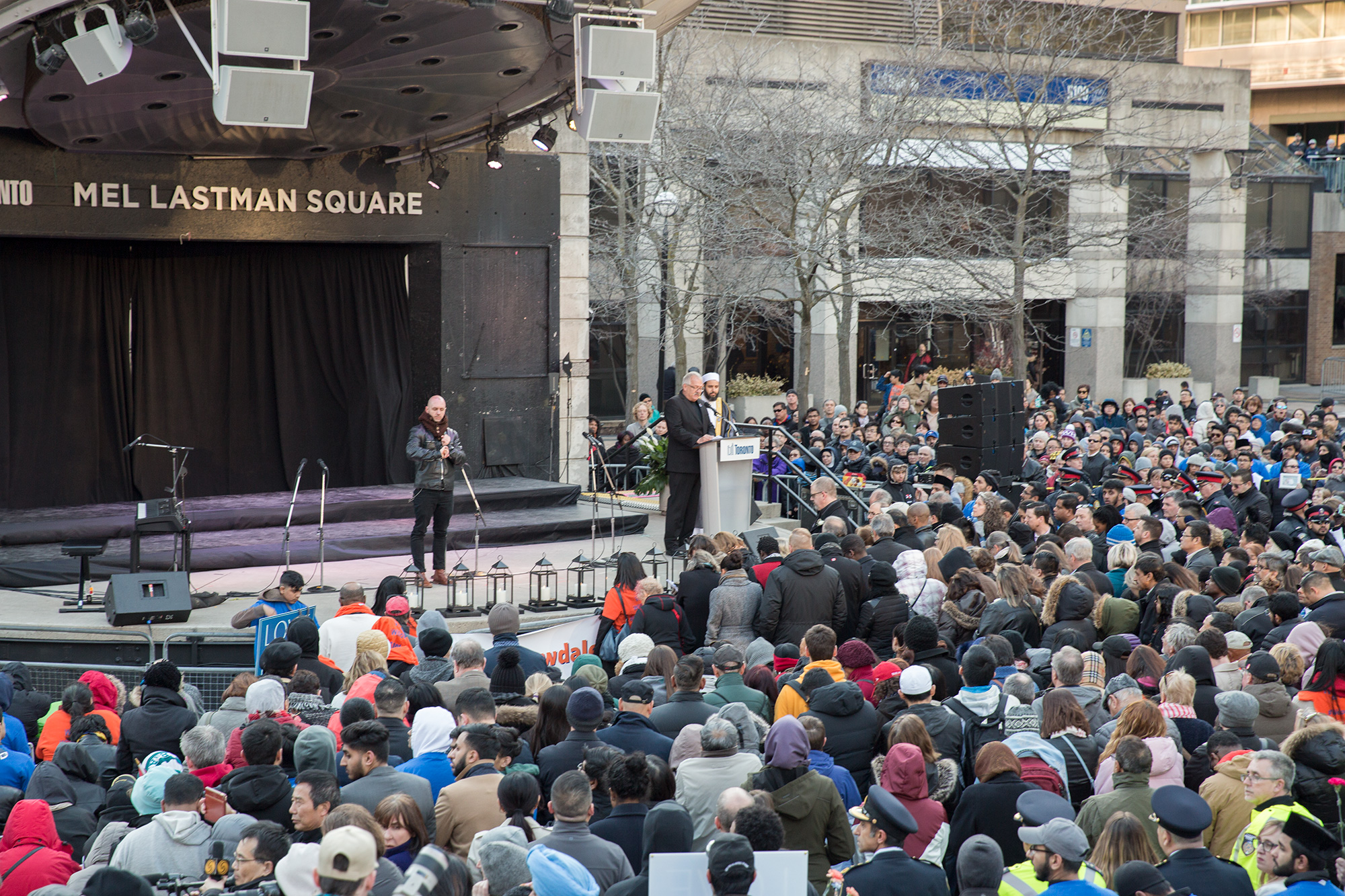 Above, two helicopters buzzed over the event, and on the stage speeches were given and children choirs sang to the crowd. At the entrance to the square, a massive number of flowers honored the victims of the attack. Other than the speeches, the crowd was silent in their respect.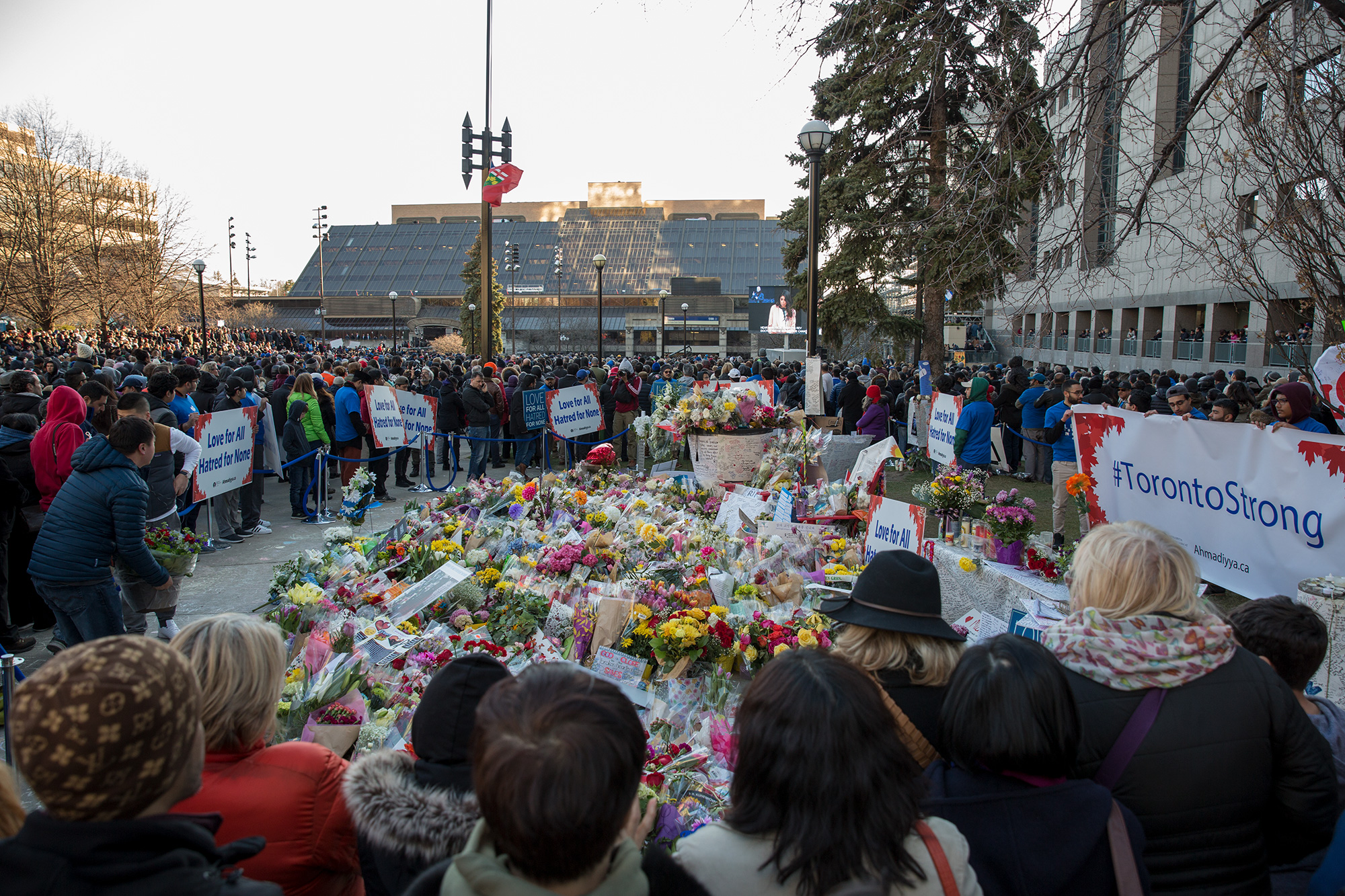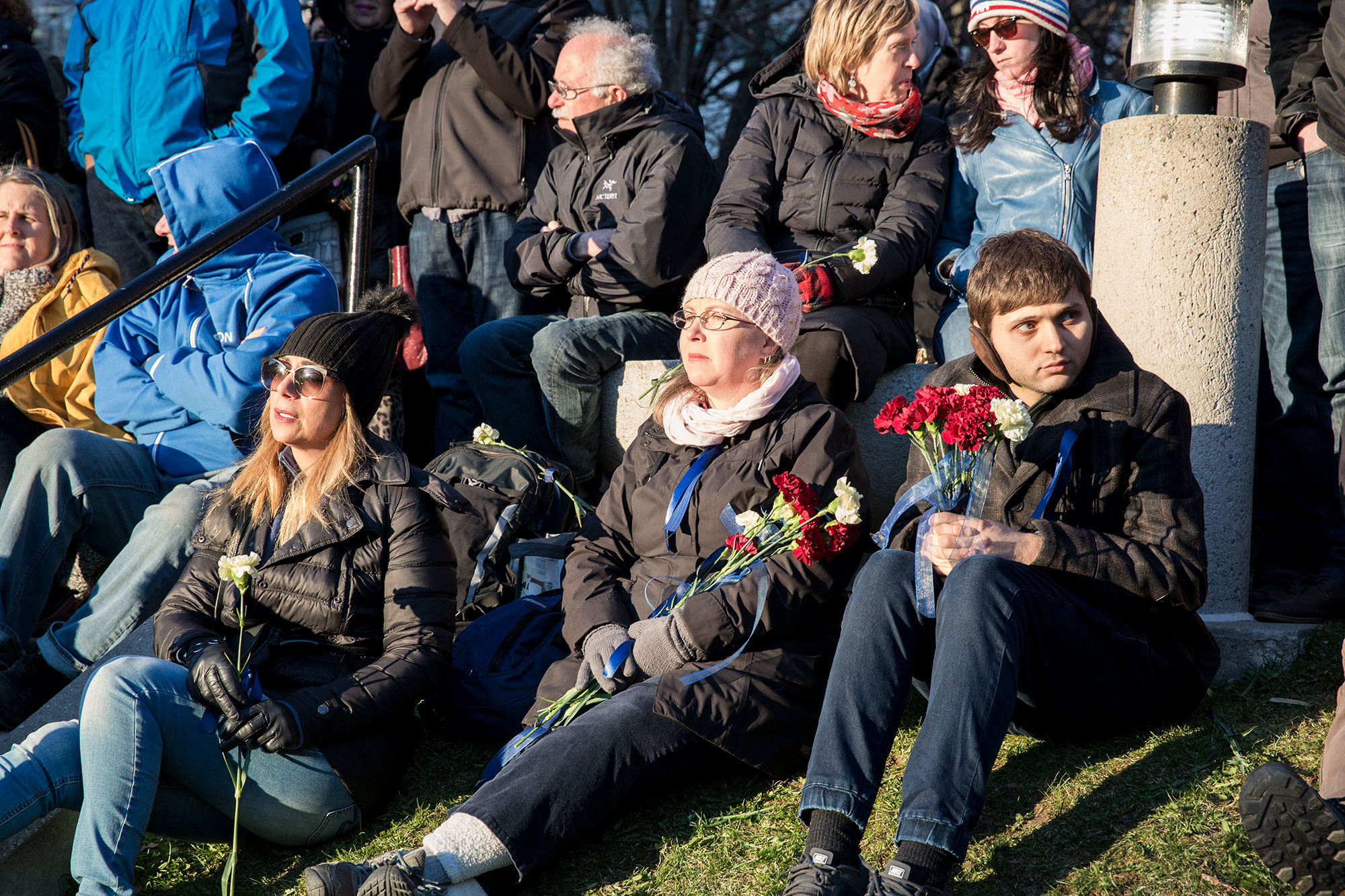 Along the street, people were putting up makeshift memorials where victims had died, others were holding one other and crying, and some were handing out flowers to other attendees. Many others held signs reading "Toronto Strong" proudly above their heads.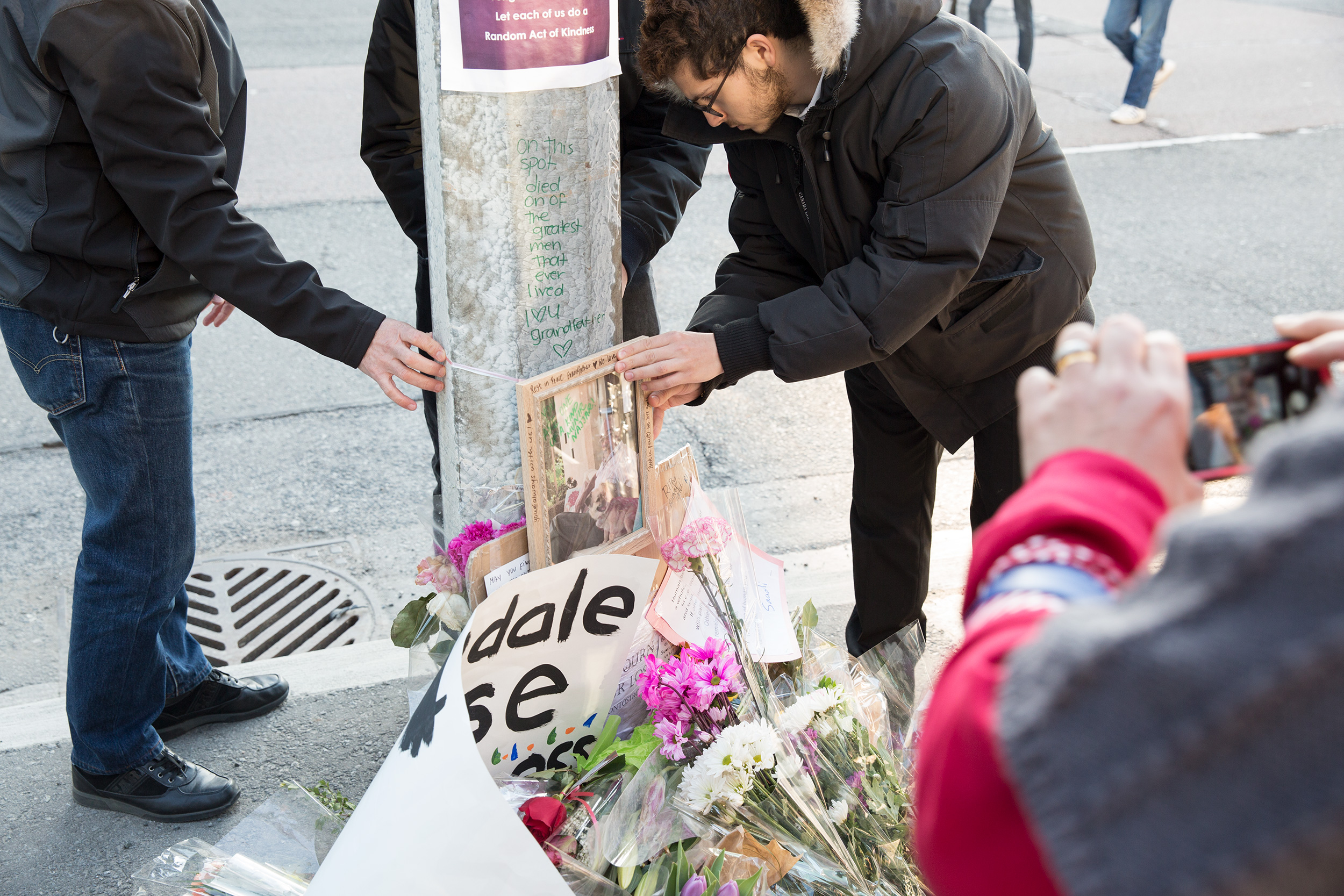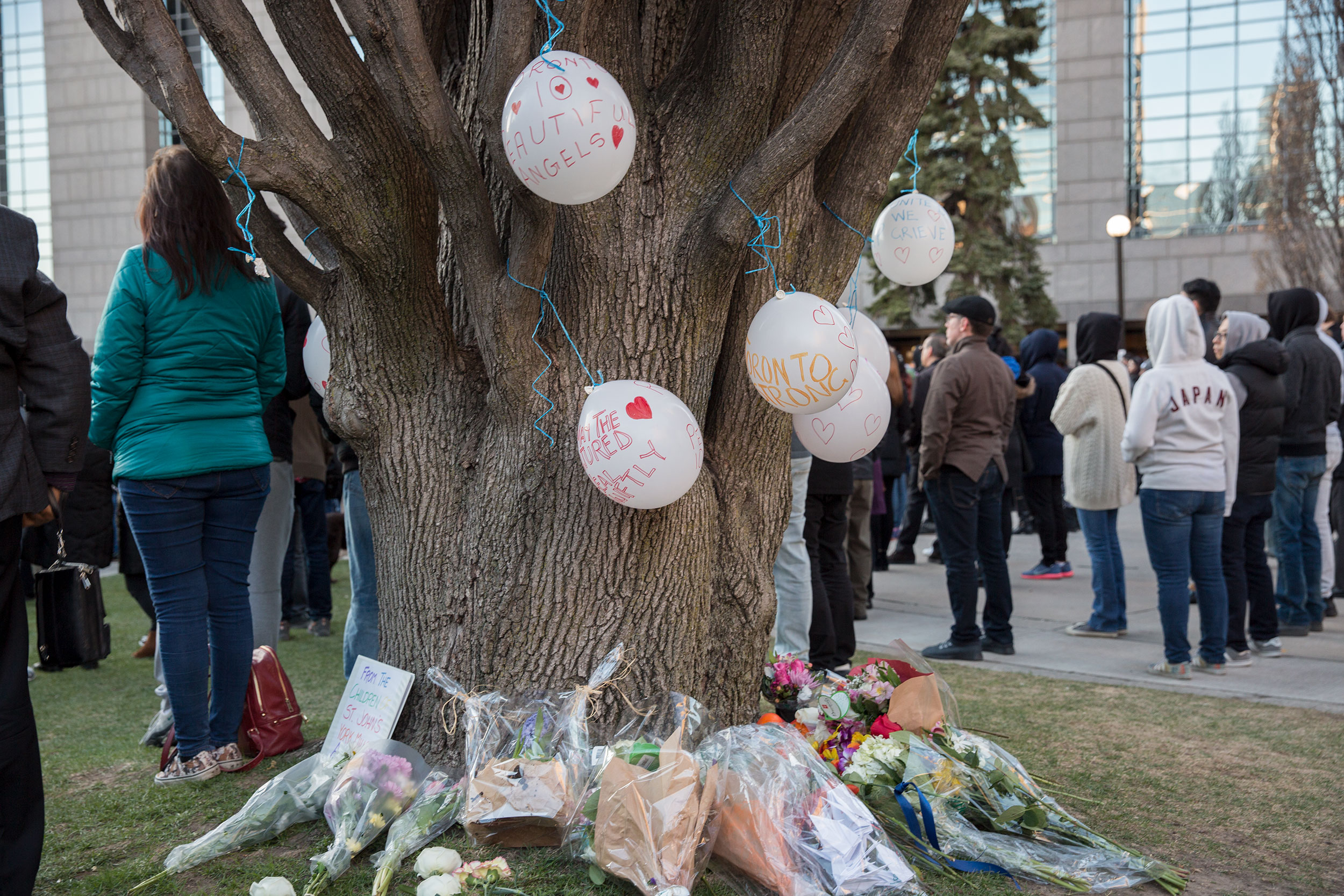 The number of people overwhelmed the square forcing a few to stand on stairs or lean out of nearby balconies. Many more had to wait far back and watch the proceedings on large screens that were set up.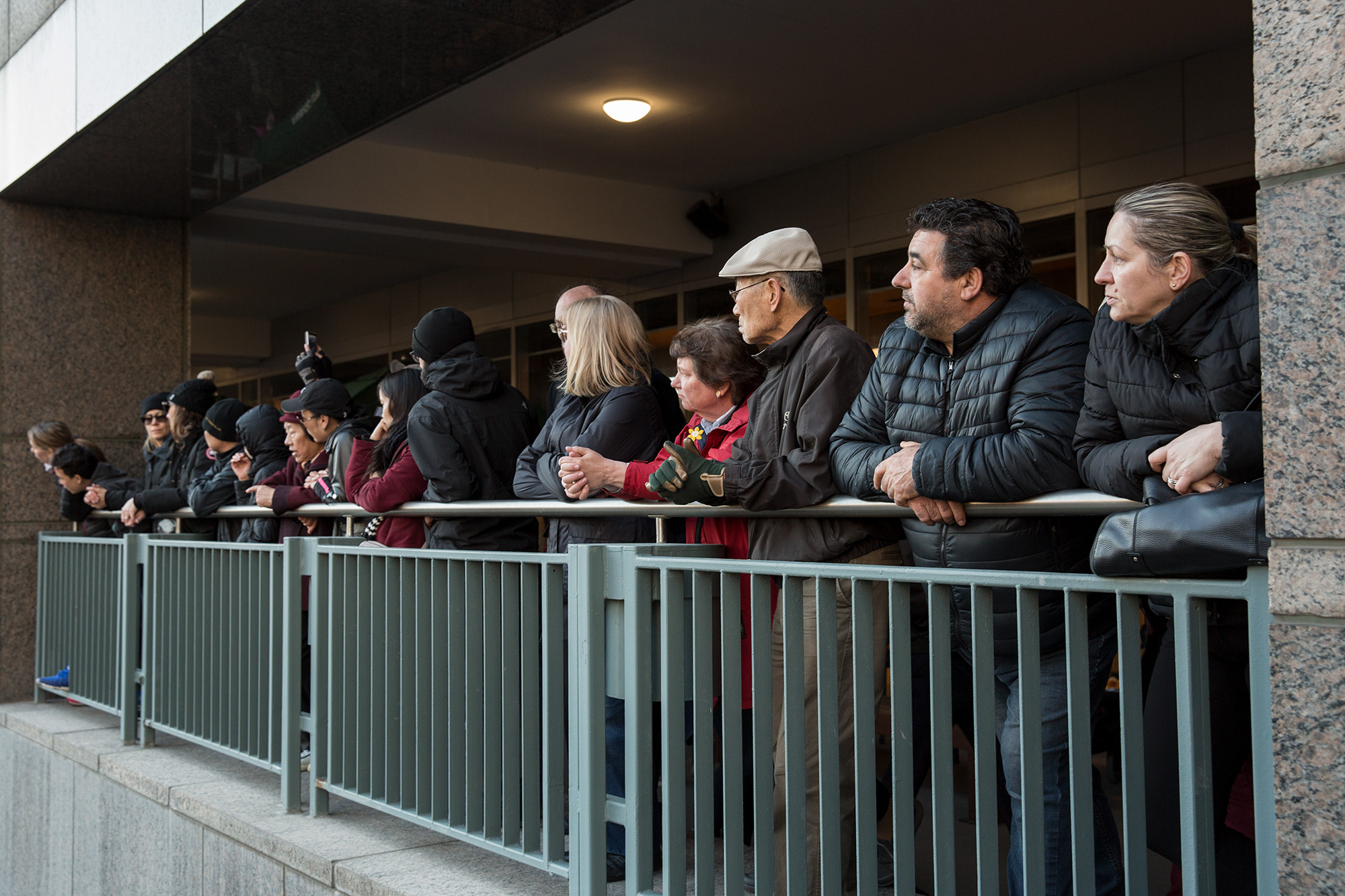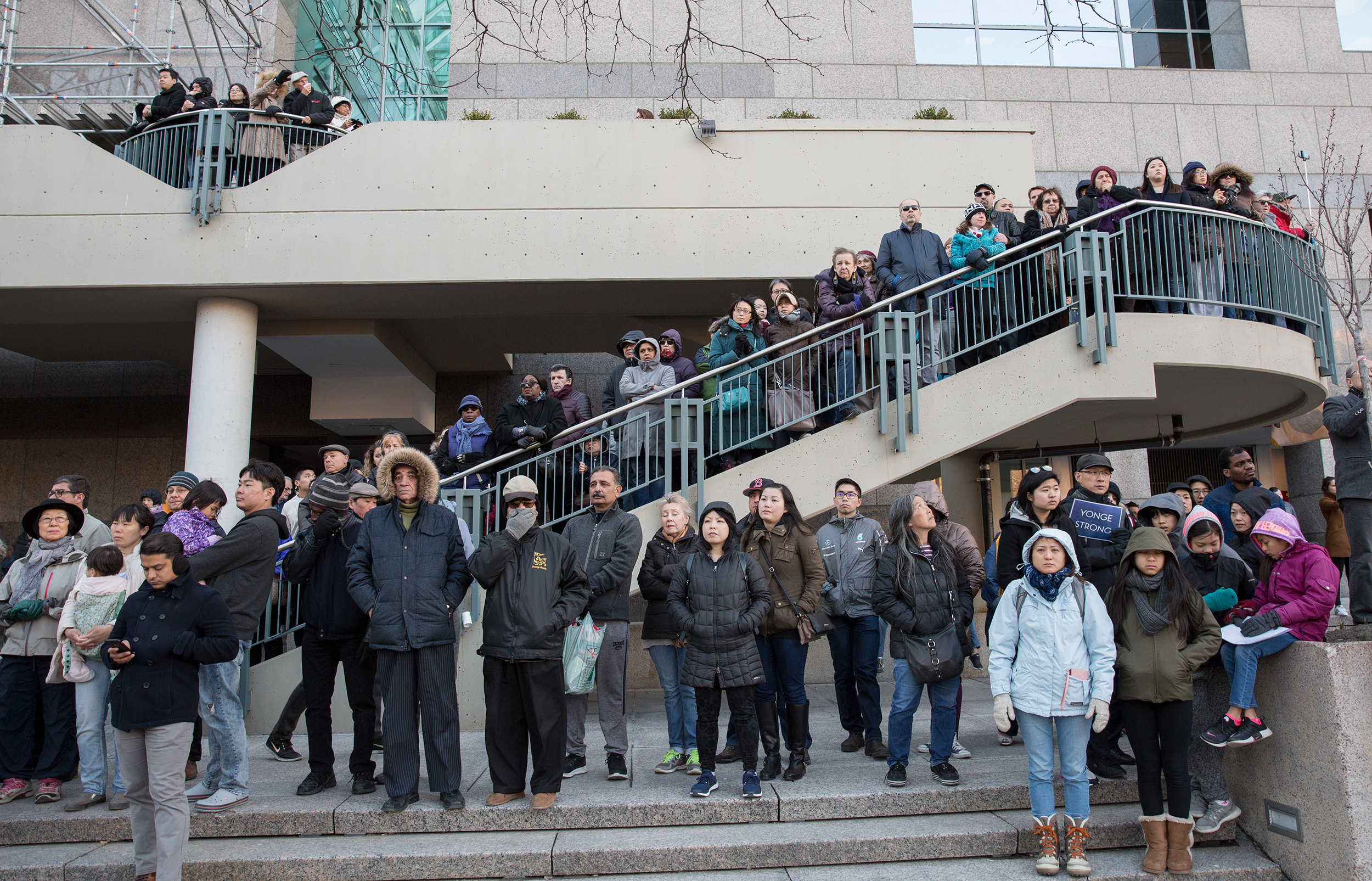 The police presence was strong, and a part of Yonge Street was shut down with large trucks and police barricades blocking off the road from traffic. All week police had beefed up their numbers and tactics at public events following the attack.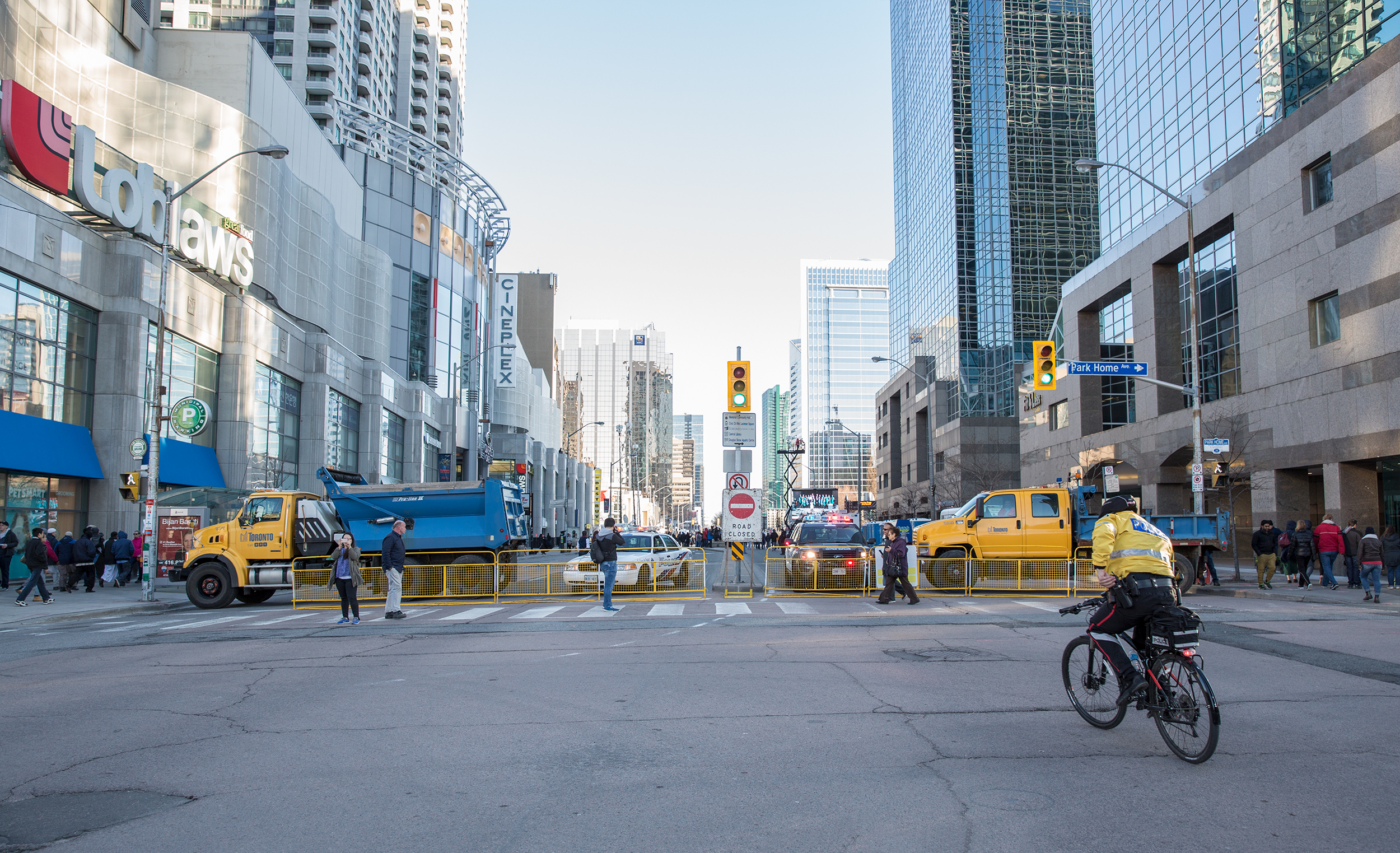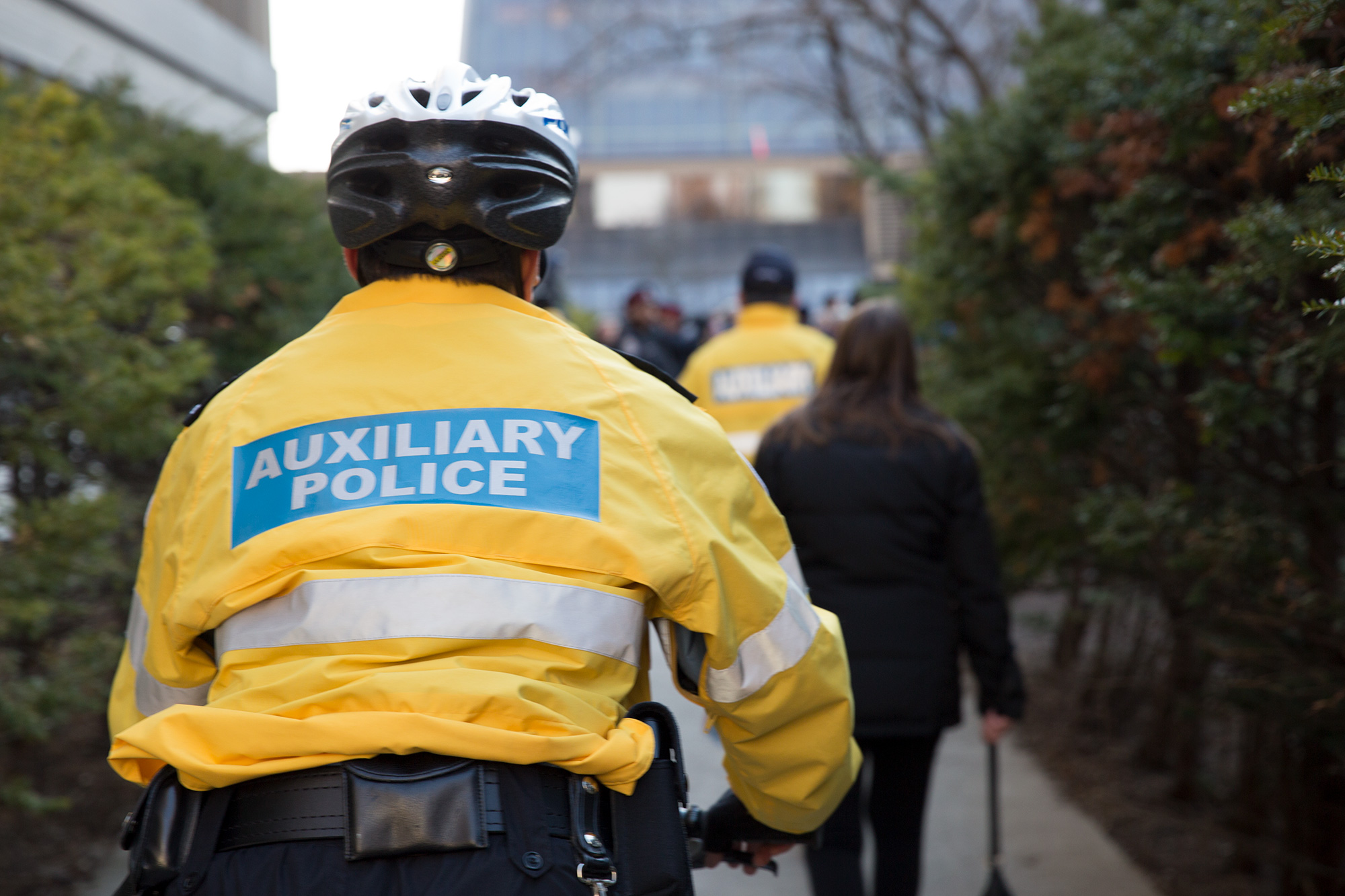 However, while the police presence was strong, they were a drop in the bucket compared to the silent attendees who held hands, hugged, and said few, if any, words. Children watched from their parent's shoulders, and those who did have something to say decided to do so in the form of signs.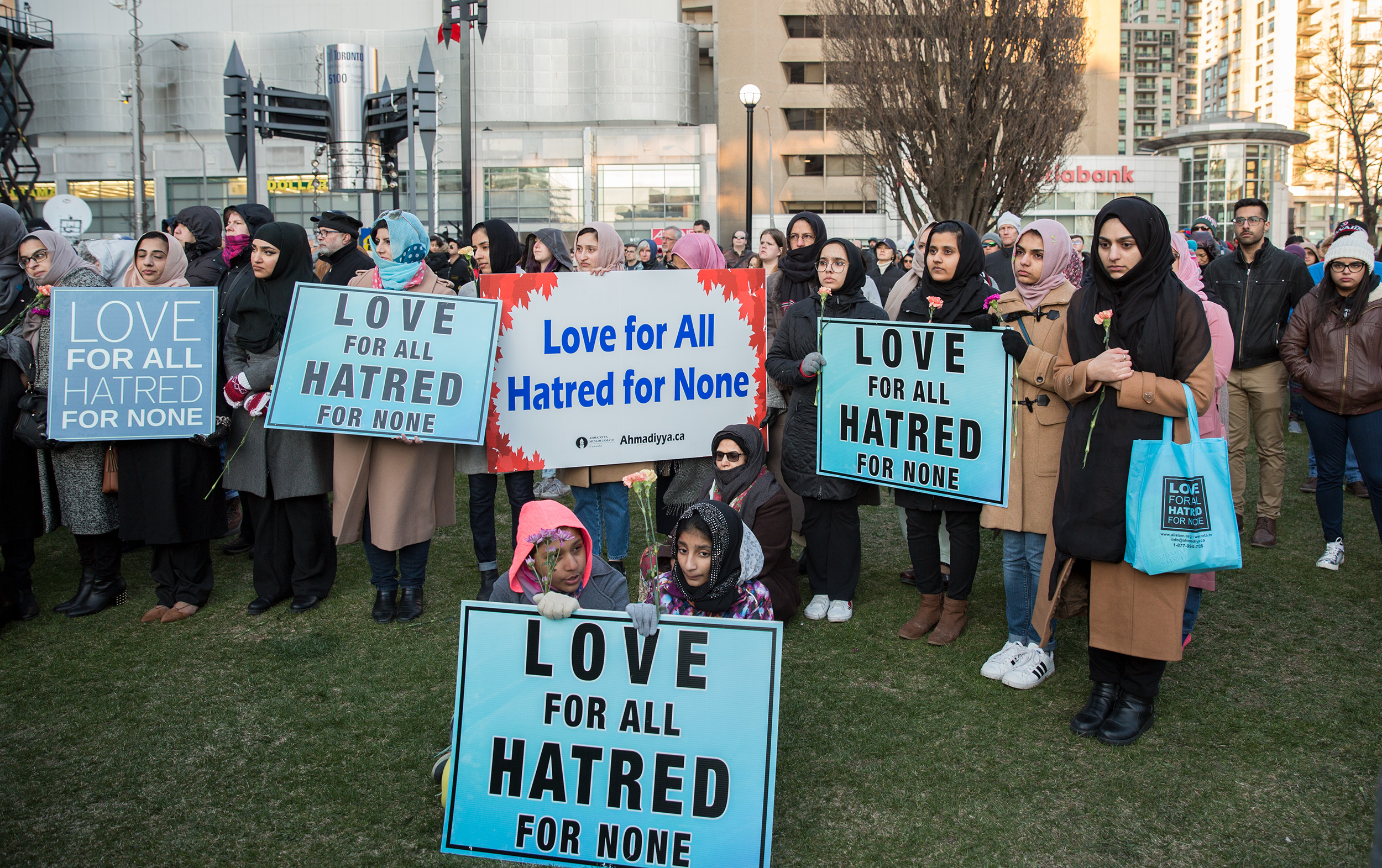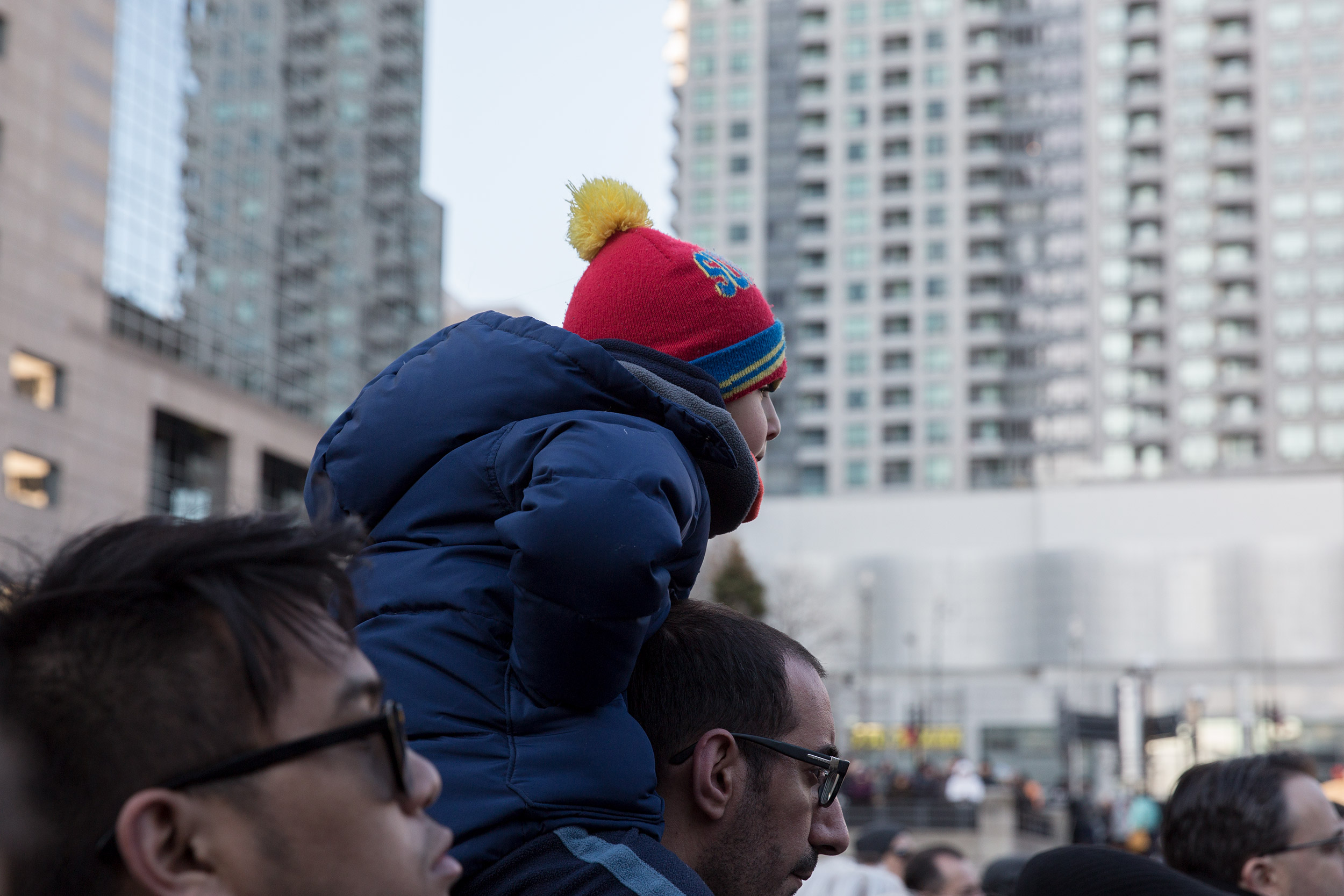 As you left the vigil, a final subtle tribute to the victims could be seen, all along the street, in the public planters, were red roses. "In a world plagued with increasing inequality and social injustice, it is easy to give up—but there is still hope," reads a small tag on the roses.
"That hope starts with you."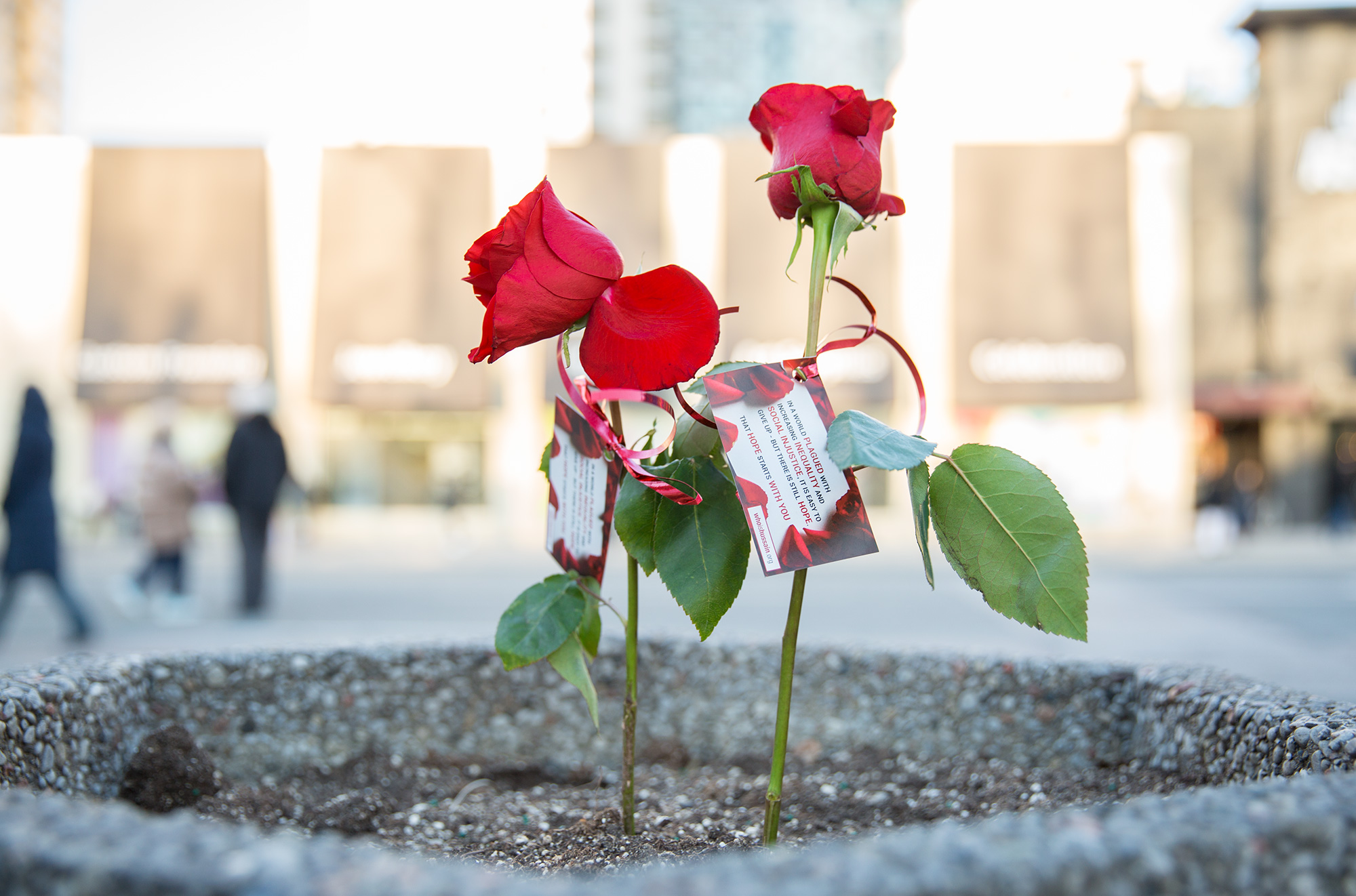 Sign up for our newsletter to get the best of VICE delivered to your inbox daily.
Follow Mack Lamoureux on Twitter.