Grime is the grandchild of the Windrush generation.

Spend any time listening to grime and you'll hear heavy influences of West Indian, specifically Jamaican, culture. Grime's idiolect is riddled with patois, so much so that terms such as "blud," "wagwan," "mandem," "send," "bare," "skank," "wasteman," "roadman," and so on have entered its consciousness at a fundamental level. Songs are readily released with "Riddim" in the title, following a long-standing reggae tradition, whilst the notion of "clashing" (as in the reggae, ragga, or dancehall soundsystem face-off mentioned earlier) is a core aspect of grime MC culture.
The impact of Jamaican culture on black Britain is indelible. The West Indian immigrants who travelled to post-war Britain in the late 1940s congregated in urban parts of the country alongside postcolonial African immigrants, forging new Afro-Caribbean communities. Following the 1948 British Nationality Act, which gave British citizenship to members of the Commonwealth, the UK became a home away from home for a generation of Africans and West Indians. It would prove to be the Jamaican diaspora in particular that would contribute to a very visible black British culture.
I grew up in Brixton in the early 1980s. As the child of Ghanaian migrants (my parents were part of the late 70s influx) you would be forgiven for assuming I had a very West African upbringing. I kind of did, at home, but the reality is that the West Indian influence was pervasive and unavoidable. By the time I was in primary school I was au fait with many aspects of Jamaican culture. Walking the streets of Brixton was education enough. Hearing the slang, the patois, the rhythms of speech, seeing rudeboys bopping street with that unmistakably Yardie* lean, eating the patties… and of course, listening to the music.
With two older sisters I had a direct line into youth culture of the late 80s. I was too young to go out to the clubs, but I was old enough to play the tapes and records at home. And living within five miles of London's then-premier black music radio station, Choice 96.9 FM, I always had a close connection to the airwaves.
The reason Jamaican culture was so ubiquitous among black people of all heritages at this time was the same reason black culture is so pervasive today: because it's cool—and cool is contagious. What makes Jamaican culture cool is open to debate; the laid back attitude, the casual confidence, the outlaw status** that comes with a badman/rudegyal attitude, perhaps a combination. Whatever it is, black music (spearheaded in London by Jamaican rhythms and riddims) had, has and probably will always have an appeal that draws youth. Nowadays, it might be grime. In 80s London, some of the blackest music to hand was Caribbean.
Between 1991 and 1996 (I can't believe it was only a five-year stretch), a show called The Real McCoy aired on BBC Television. The Real McCoy was a comedy sketch show featuring an exclusively Afro-Caribbean and Asian cast (at a time when anyone not white was deemed "black"). I was a huge fan. My sisters and I would watch an episode, record it on VHS, and watch it again. It became a cultural reference point, full of pastiche, through which I re-evaluated my own ideas of Britishness.
In the latter stages of the program's lifespan, there was a series of sketches about a reggae superhero called Conscious Youth and his arch nemesis, Ragga Star (stay with me). The premise was that the wholesome, socially conscious reggae of Conscious Youth (pronounced yout, no 'h'), was being challenged by the aggressive ignorance of Ragga Star, portrayed as a growling Frankenstein's Monster of dancehall. Anyway, the series of skits ended with Conscious Youth triumphantly destroying Ragga Star via the means of socially aware reggae music. Now this was all very sweet, but it was also erroneous. Because in real life, Ragga Star was winning.
Ragga, with all its aggression, sexuality, indecipherable patois, and riddim-riding energy, was irresistible. Alongside black music exports from the US (hip-hop, new jack swing, R&B) and homegrown dance music, it took hold in the 90s and infiltrated youth culture. There was definitely a place for traditional reggae, but ragga, or dancehall (which would evolve into bashment), definitely had the edge. The Reggae Hits compilation series embodied this duality. Each instalment was split into soft, smooth reggae from the likes of Beres Hammond alongside some hardcore ragga riddims, laced with soundclash lyrics from the likes of Cutty Ranks, Mad Cobra and Shabba Ranks. I loved it. And I'm pretty certain Glamma Kid did too.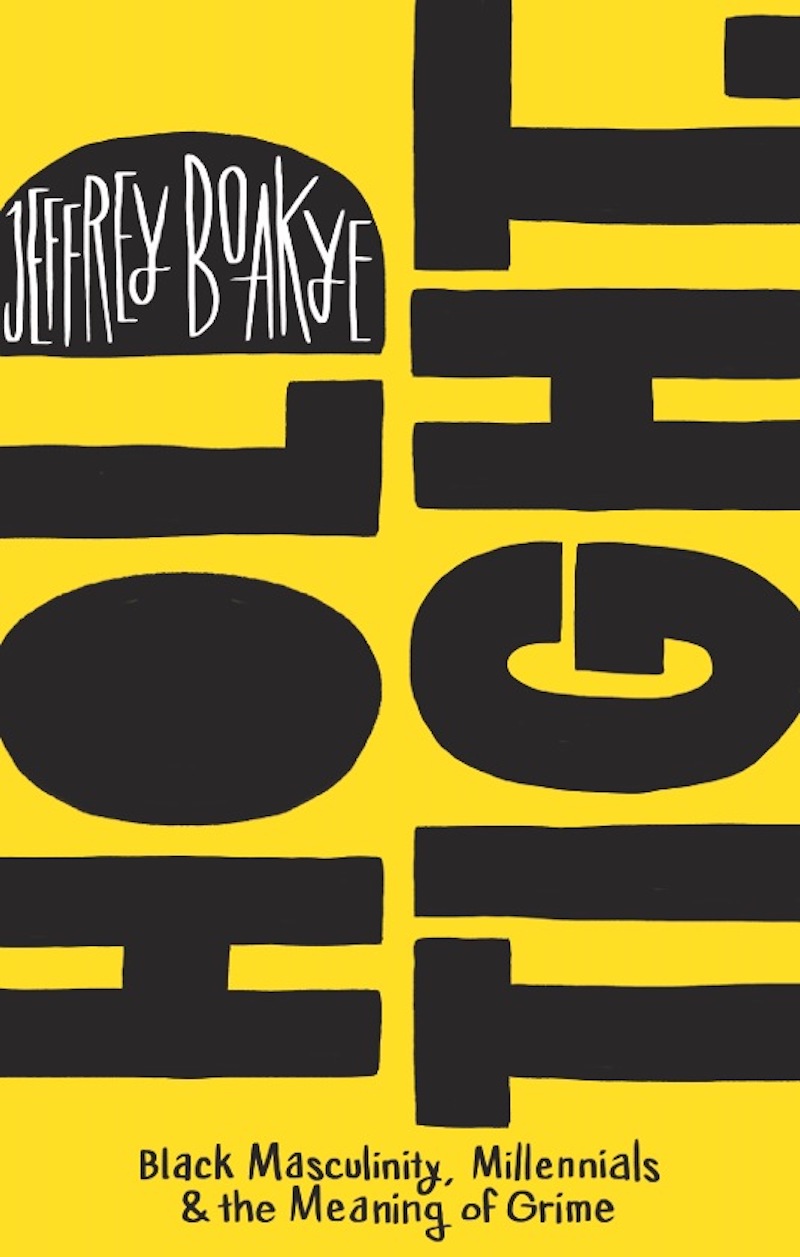 When Glamma Kid dropped "Moschino" in 1997, it was a hit. It's a straight-up ragga song about the latest must-have designer brand. (In '97, rudeboys in London really were wearing "crazy Mosh" jeans and jackets. I jumped on the bandwagon in my own little way by getting a pair of Moschino glasses with abacus-style MOSCHINO letters on the left arm. Hold tight Clear Vision opticians on Coldharbour Lane). The song sounded authentic and Glamma Kid sounded authentically Jamaican, with everything from the heavy patois and high-pitched whine-style delivery. Which is all very interesting, because Glamma Kid was a 22-year-old Londoner from Hackney.
Like a lot of Londoners, Glamma Kid has strong Afro-Caribbean roots, but "Moschino" saw him leading with an identity that was partly crafted, partly affected. When I first heard "Moschino" I assumed I was listening to a Beenie Man or a Red Rat, not someone who I could get to on the Victoria Line and a couple of buses.
And it worked. A year after the release of "Moschino", Glamma Kid released his debut album, Kidology, and picked up a MOBO Award for Best Reggae Act (beating, among others, one Mr Levi "Reggae Reggae" Roots. True story – Google it). The album featured a fairly impressive roster of producers and collaborations, including Timbaland, Flipmode Squad and the Ruff Ryders from across the pond, and Shola Ama from closer to home. Writing for The Guardian in 2000, Paul Lester questions Glamma Kid's conviction, authenticity and consistency of vision, stating:
"This baby-faced young Londoner fails to convince as a bona-fide, sexually-charged Yardie. In spite of his Caribbean roots (his father is from Jamaica) and nasal baritone, he has neither the experience nor the authority of a Beenie Man or a Bounty Killer, and there's something of the eager pup about him, snapping at the heels of his idols."
Maybe that's fair enough. But 16 years later, with 20/20 hindsight, we can allow our perspectives to go wider. I don't know if he was the first to do it so successfully, but Glamma Kid represents a generation of young British born Afro-Caribbeans who were carving their own identities (hold tight John Agard) from the roots of their heritage, and serving it up for mainstream consumption. Glamma Kid tied his identity to his Jamaican-ness, as opposed to his Londonness, or Britishness, or Hackneyness, exercising his rights to self-definition.
Grime shares something of this mentality, with MC after MC after MC choosing to identify themselves as from the streets. Listen to a random selection of grime tracks and you would be forgiven for thinking that the average grime MC was born into the following exciting life pattern:
Urban decay
Broken home
Failed at school
Selling drugs to people (successfully)
Shanking people (successfully)
Hated on
Local hero
Shooting people (successfully)
Being a sick MC
Fame and fortune
Linking girls (successfully)
The reality is that grime's hyper-stylized street-ness is one aspect of urban culture that has been magnified to represent the whole. MCs are basing their authenticity in the edgiest persona they can find (a common trait across all genres of youth music). The conundrum this raises over authenticity and identity is not easily solved. Grime does indeed suffer from an identity crisis, bold enough to shout its aggression but too insecure to let the image drop. On the road to success it doesn't seem to matter if you aren't entirely the thing you say you are, as long as the image you project has a tangible context. Especially if the image you project has a tangible context. In the 1990s, Glamma Kid chose to be a Yardie. In the 2010s, grime kids are choosing to be roadmen, perhaps proving how little has changed in the popularisation of marginalised cultures.
__________
* Please note: when I say 'Yardie' I'm referring to the affectionate, colloquial label that Jamaicans sometimes use to refer to other Jamicans, not the underground gang. As a non-Jamaican myself, I apologise if I've overstepped the mark. Feel free to cross out the offending word with a pen.
** I think this might be the most important footnote in the book. Profanity is prohibited by law in Jamaica. In 2011, Nicki Minaj was fined the equivalent of £7 for swearing on stage at the Montego Bay Reggae Sumfest. In the same year, Drake was issued a warning for (allegedly) calling out "bloodclaat" while on stage at BritJam. This means that the bad language so often evidenced in dancehall lyrics gives MCs an outlaw status beyond just being badly behaved.
'Hold Tight: Black Masculinity, Millennials and the Meaning of Grime' is published by Influx Press on Thursday 6 July. Read our interview with Boakye about the book here.

Jeffrey Boakye is a teacher, author of Hold Tight and but is still also on Twitter.