Portland Man Steals Legendary Rock Club Sign, Gets Lifetime Supply of Doughnuts
The Satyricon, which closed in 2010, was allegedly where Kurt Cobain first met Courtney Love.
Photos via Flickr users Holly Hayes and Curtis Cronn
Remember all those times your mom, your teachers and all of those After-School Specials told you that crime doesn't pay? They're all full of shit, because sometimes crime pays very well, ensuring that you'll have free doughnuts for the rest of your life. Just ask Wendell Cunningham.
When legendary Portland, Oregon rock club Satyricon locked its doors for the last time in 2010, the city lost a piece of crucial music history. Yeah, all of those grunge bands you still love played on its beer-sticky stage—and Courtney Love swears that's where she met Nirvana frontman Kurt Cobain for the first time. When the Satyricon was slated for demolition, Cunningham decided that he needed to save a piece of the club, for himself and for the city, man.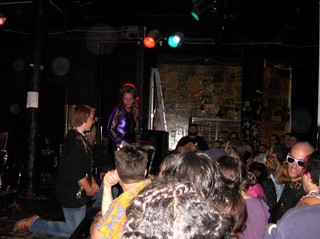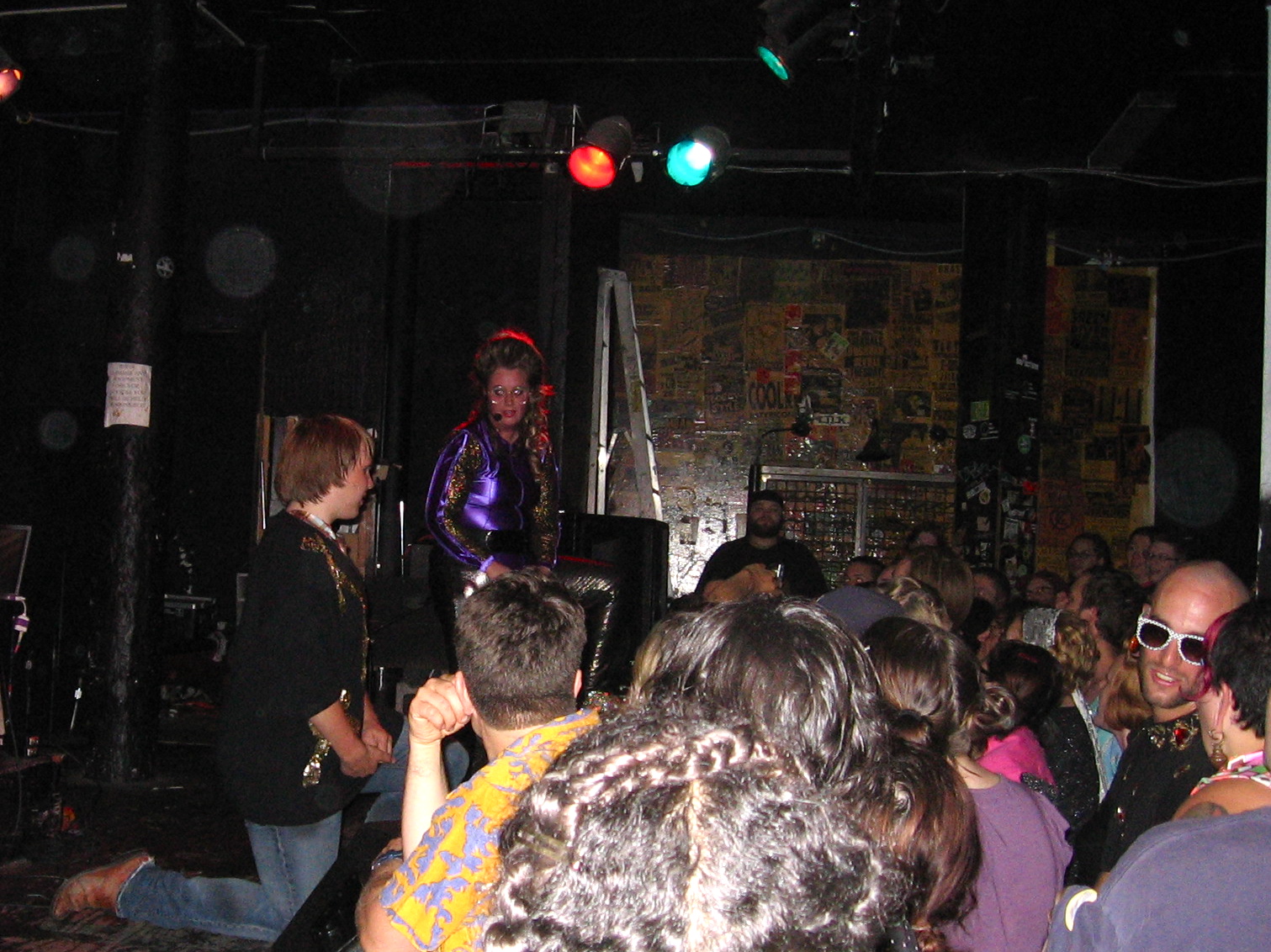 Cunningham told Willamette Week that he and a friend were on their way to church when he stopped in front of the club, put on a hard hat, climbed a ladder, and helped himself to as much of the sign that he could pry loose. He ended up with the signboard from the marquee, which still had the letters reading "SATYRICON RIP 1983-2010."
"We threw the sign into the back of the pickup, and then we went to church with the stolen sign still in the back of the pickup," he told the Week.
In December 2010, someone submitted an "I, Anonymous" submission to the Portland Mercury taking credit for the theft—and the story sounds a lot like Cunningham's. "I drove downtown in my official looking truck, with an official ladder. Put on an official orange vest and an official hard hat, and in broad daylight officially STOLE THE SIGN off the front of the building," the confession read. "It Is in my possession and will never be in the hands of the likes of Art Alexookiedooke (that Everclear guy) or Britney Spears or whoever the hell the local media wants to tell me rocked this town inside out!!"
READ MORE: The Nosh Pit - The Jewish Bands that Put Hummus and Bagels into Punk Rock
He kept the sign for several years, before deciding that it needed to go to someone who would appreciate it—someone who had been a part of Portland's music scene since before there was really a scene. Tres Shannon, the co-founder of Voodoo Doughnut, contacted Cunningham about the sign, and the savvy swiper knew how to negotiate a deal: He asked for free doughnuts for life.
Shannon apparently obliged, and Cunningham is now the holder of a golden ticket that gives him all the Old Dirty Bastard or Cock-N-Balls doughnuts he could want.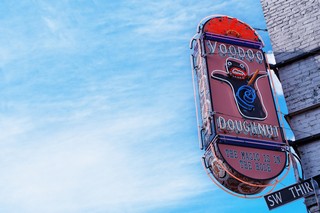 That stolen sign is now hanging at Old Portland, a bar owned by Courtney Taylor-Taylor of the Dandy Warhols. In May, Taylor-Taylor told Willamette Week that he had "no idea" where the sign appeared from. He said he returned from a tour and the sign was just waiting for him in the bar.
READ MORE: Taipei Is Finally Weird Enough for Its Own Voodoo Doughnut
Cunningham may or may not have raised one of his free doughnuts in Old Portland's direction that night. We hope he did, anyway.
Stories