The official Hurricane Maria death toll of 64 never sounded right to a lot of people.
The number has long raised eyebrows among researchers, journalists, and people who actually live in Puerto Rico and experienced the Category 4 storm that devastated the island's infrastructure, destroyed 80 percent of its agriculture, helped close hospitals and hundreds of schools, and led to the worst blackout in American history. And on Tuesday, a study by Harvard researchers confirmed their suspicions: According to the study, Maria actually killed at least 4,645 people.
That's more than 70 times higher than the official estimate.
"The timely estimation of the death toll after a natural disaster is critical to defining the scale and severity of the crisis and to targeting interventions for recovery," the researchers wrote in their study, which was published in the New England Journal of Medicine. "The disaster-relatedness of deaths has additional importance for families because it provides emotional closure, qualifies them for disaster-related aid, and promotes resiliency."
READ: Delivering babies and saving lives in post-storm Puerto Rico
Instead of relying on death certificates, researchers surveyed thousands of Puerto Rican households. That helped them uncover deaths caused by Maria's aftereffects, like interrupted healthcare and electricity, and no access to hospitals. For instance, blackouts may have killed people who needed power to operate kidney dialysis machines. About 40,000 people were still without regular electricity as of last month, the Associated Press reported.
In the three months after Maria made landfall on Sept. 20, the mortality rate on the American territory was about 14.3 deaths per 1,000 people, according to the study. In total, Puerto Rico's mortality rate surged by 62 percent compared to the same time frame in 2016.
While estimates on how many people died after Hurricane Katrina struck the U.S. mainland vary, a 2006 FEMA report places it at around 1,300 people.
READ: U.S. schools are preparing for Puerto Rican kids fleeing Maria
The embattled Puerto Rican government stopped sharing information about Maria-related deaths with the public back in December 2017, according to the Harvard University researchers, who said government officials also denied their request for the death toll. However, in February, Puerto Rico's government commissioned experts at George Washington University to review Maria's mortality rates.
"The Government of Puerto Rico welcomes the newly released Harvard University survey and we look forward to analyzing it," Carlos R. Mercader, executive director of the Puerto Rico Federal Affairs Administration, told NBC in a statement. "We have always expected the number to be higher than what was previously reported. That is why we commissioned The George Washington University to carry out a thorough study on the number of fatalities caused by Hurricane Maria, which will be released soon. Both studies will help us better prepare for future natural disasters and prevent lives from being lost."
Puerto Rico asked for more than $94 billion to help rebuild after Hurricane Maria, but some recovery efforts have been criticized for inefficiency and cronyism. So far, Congress has agreed to give the island just about $30 billion.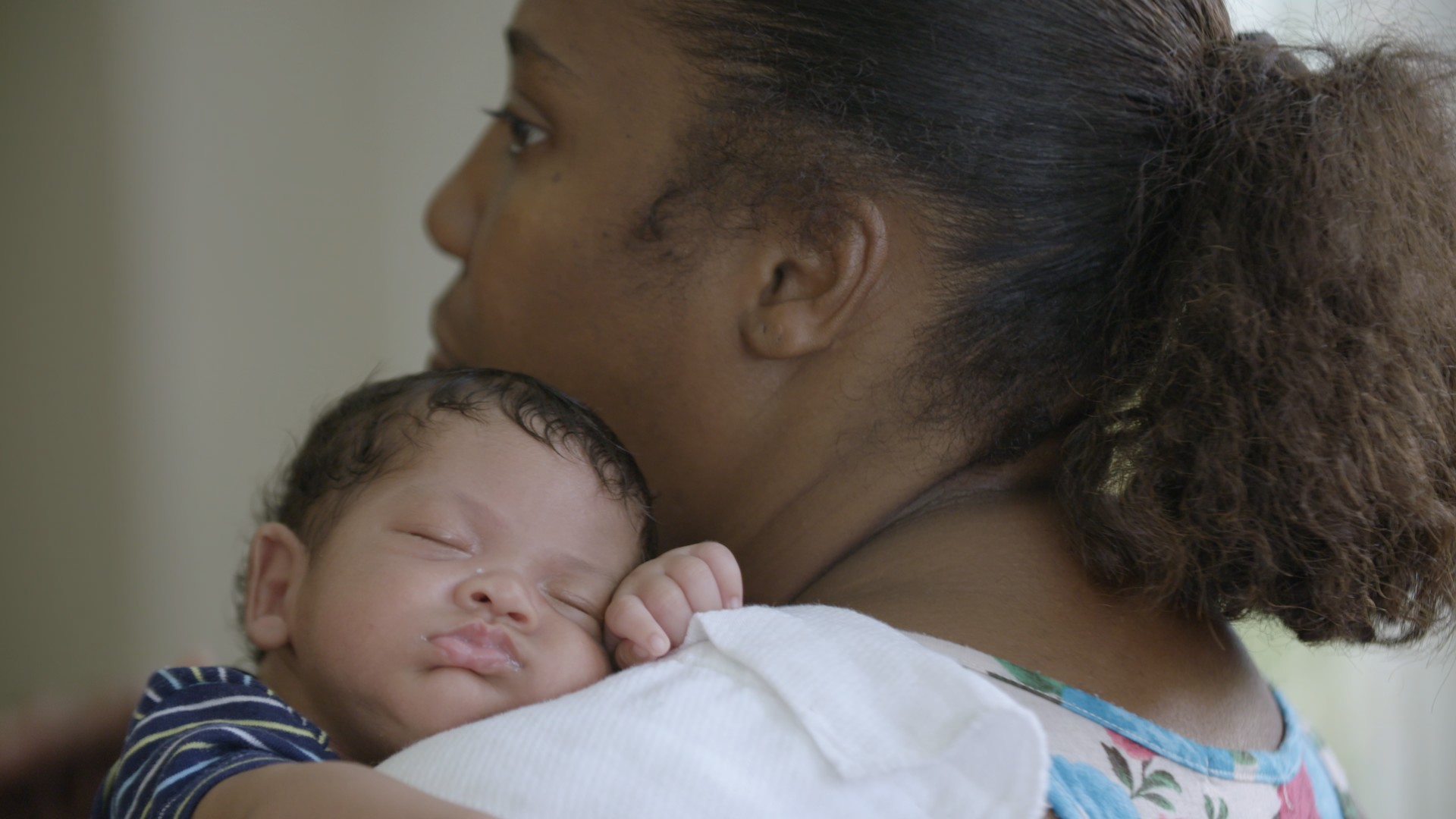 Cover image: Juana Sortre Vazquez sits on her soaked couch in what remains of her home, destroyed by Hurricane Maria, in the San Lorenza neighborhood of Morovis, Puerto Rico, Saturday, Sept. 30, 2017. (AP Photo/Ramon Espinosa)