Welcome to Off-Menu, where we'll be rounding up all the food news and food-adjacent internet ephemera that delighted, fascinated, or infuriated us this morning.
News
Not News
A 20-year-old Australian woman got an inner lip tattoo that says "KFC" because the fast food fried chicken makes her "happier than anything else in the world." She told The Daily Mail that "It would be awesome if they gave me free KFC because of it," which is not how this works (you're supposed to get 10k RT before getting inked if you want the brand to take notice), and that she also has a dog named Nugget. Just wait till she finds out about the absolutely unnerving Colonel Sanders bearskin rugs the brand is giving away (or something?) on Reddit. Those hands are gonna haunt me for a long time.
Something Nice
The oft-food-centric Instagram from the pair of cartoon artists whose work appears in The Guardian.
Buy This 22-Pound Cheese Cake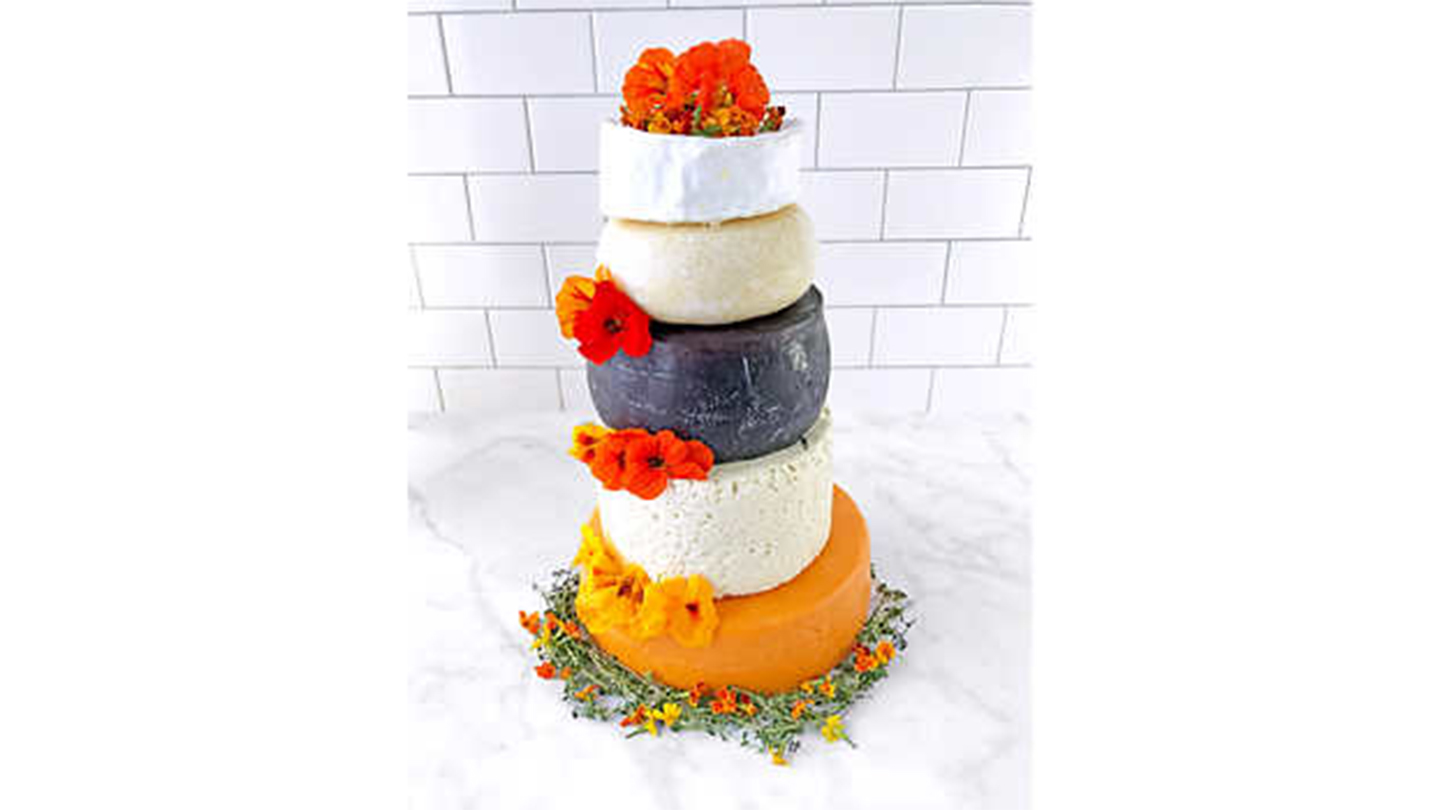 Not cheesecake, but cheese cake. Costco bills this as a "cheese lover artisan wedding cake," and Thrillist claims this it's a welcome alternative to a classic wedding cake (which, love me some cheese but I have to disagree—when else do you get to eat buttercream as an adult?). However, if you look closely at the description, you'll notice that this cake comes unassembled, and decorations are not included. In other words: It's just five wheels and 22 pounds of cheese. Nothing wrong with that.