Lady Gaga closed out the One America Appeal telethon in College Station, Texas on Saturday night, performing "Million Reasons," "Edge of Glory," and "You And I" on a grand piano. Watch the video in full at the top of the page.
The One America Appeal was started by the five living ex-Presidents of the United States—Jimmy Carter, George HW Bush, Bill Clinton, George W Bush, and Barack Obama—to raise money for and provide relief to the victims of hurricanes Harvey, Irma, and Maria.
All five men sat in the front row during the performance and Jimmy Carter, who is a lovely man, looked thrilled when Lady Gaga said "Hello, Mr President" five times in a row. Bill Clinton and Obama looked non-plussed.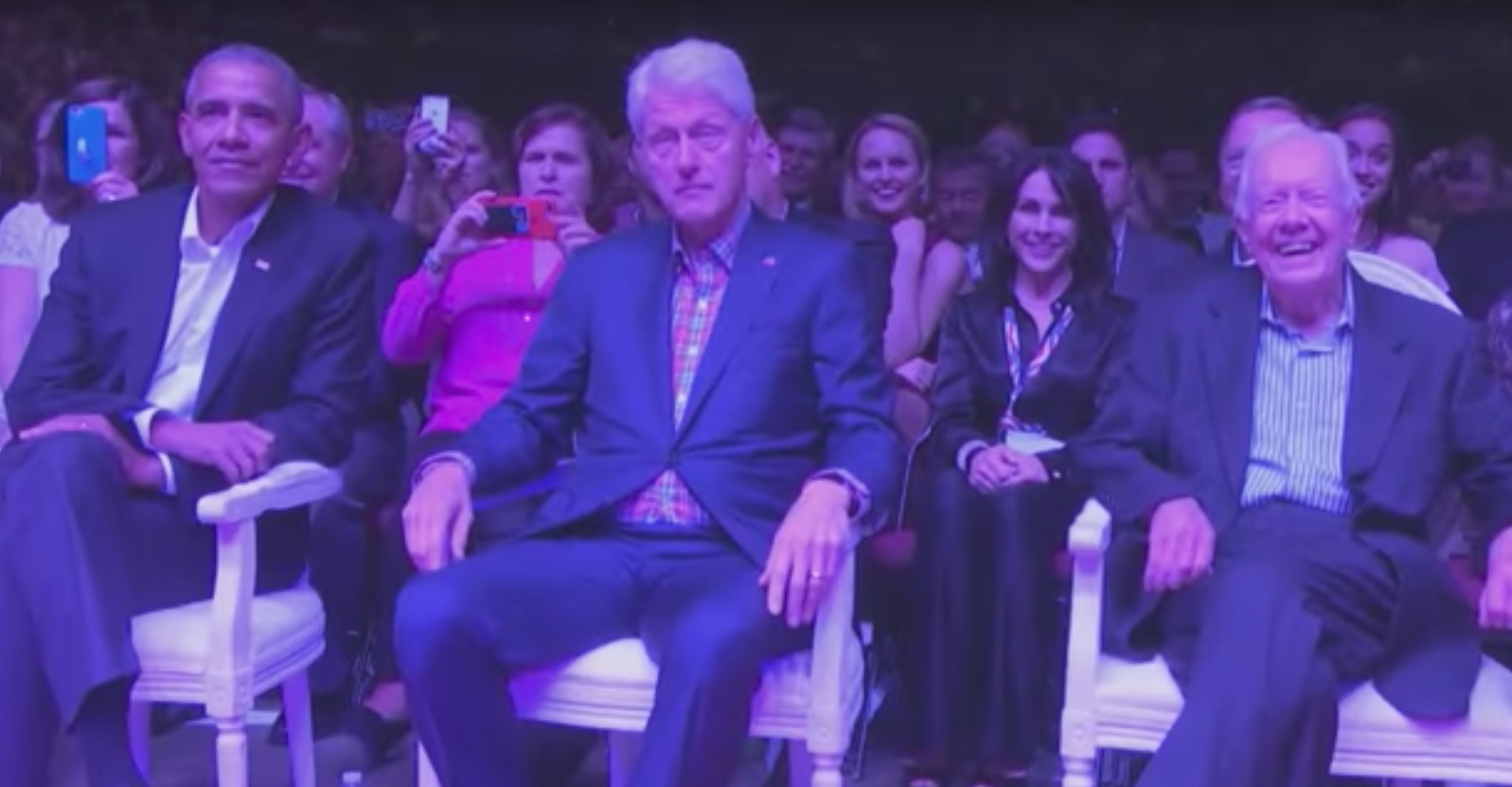 You can donate to the One America Appeal by clicking here.
Follow Alex Robert Ross on Twitter.