The VICE Morning Bulletin
Louis C.K. film distributor bails amid sexual misconduct allegations, Rian Johnson tapped to create new Star Wars trilogy, White House responds to molestation accusations against Roy Moore, and more.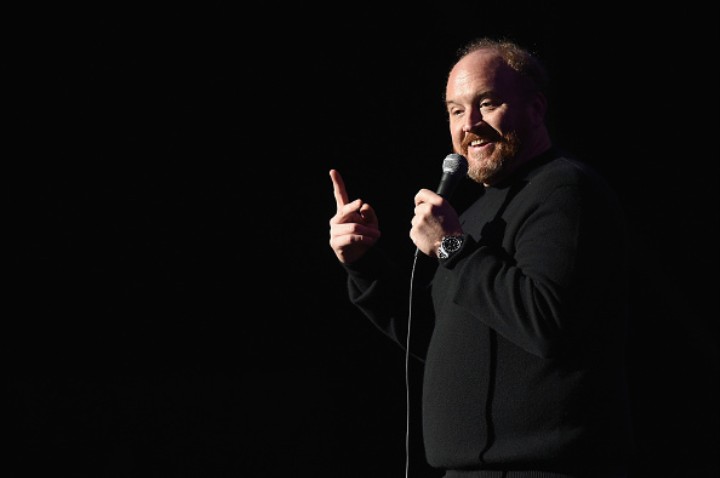 Photo by Andrew H. Walker/Getty Images
Everything you need to know about the world this morning, curated by VICE.

US & International News
Louis C.K. Accused of Sexual Misconduct by Five Women
On Thursday, the New York Times published accounts from five women who said the comedian masturbated in front of them or over the phone without their consent. Prior to the report, the premiere of C.K.'s controversial film I Love You, Daddy was abruptly cancelled, and following the revelations, HBO announced it was "removing Louis C.K.'s past projects from its On Demand services." The intended distributor of I Love You, Daddy has since indicated it is axing release plans, while according to his publicist, "Louis is not going to answer any questions."—VICE News
Alabama Senate Nominee Roy Moore Accused of Molesting 14-Year-Old
The former Alabama judge and Republican Senate nominee was accused of guiding a 14-year-old girl's hand to his underwear during a sexual encounter that took place when he was 32. Three additional women claimed that Moore asked them out (and in some cases, dated them) when they were between the ages of 16 and 18 and he was in his 30s. Moore has called the allegations a "desperate political attack" and a White House spokesperson said President Trump believes "we cannot allow a mere allegation... to destroy a person's life."—Washington Post/Daily Beast
Puerto Rico Experienced Another Major Power Outage
With more than 50 percent of the island already (still) without electricity after Hurricane Maria, Puerto Rico experienced another massive power outage on Thursday due to a mechanical failure. According to the Puerto Rico Electric Power Authority, as of Thursday, only 18 percent of the island had power. —VICE News
British Prosecutors Deleted Sensitive Emails in Julian Assange Case
The UK's Crown Prosecution Service admitted on Friday to deleting emails with Swedish prosecutors relating to Wikileaks founder Julian Assange, who is currently fighting extradition from the Ecuadorian embassy in London. Although it's not clear what information was deleted, the reporter who uncovered the mishap believes the UK prosecutors "have something to hide."—The Guardian
Everything Else
Rian Johnson Tapped to Create New Star Wars Trilogy
Disney announced that the The Last Jedi director is set to develop a new set of Star Wars films that will "introduce new characters from a corner of the galaxy that Star Wars lore has never before explored." The company also said it would kick off the debut of its new streaming service in 2019 with a live-action Star Wars series.—Associated Press
Senate Approves Rule Requiring Mandatory Sexual Harassment Training
The Senate voted unanimously on Thursday to pass a new measure that would make sexual harassment training mandatory for all members. Senators will now have to complete the training within 60 days and repeat once during every congressional session.—The Hill