Enter to Win Two Tickets to the Gathering of the Juggalos and a Signed Insane Clown Posse Photo
Want to see the Gathering for yourself? This is your chance.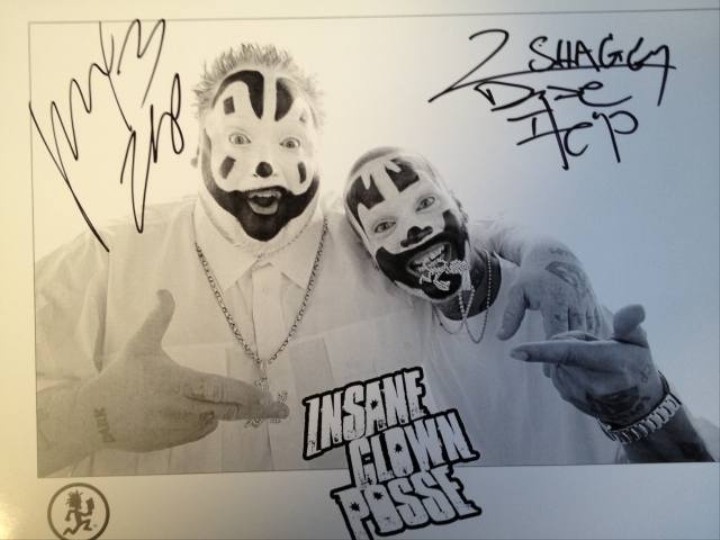 Your potential winnings
You probably weren't aware of it, but your entire life has been leading up to this moment. That's a phrase that may get thrown around a lot, but trust us on this one. Any sort of accomplishment or success you may have had in your life is going to seem meaningless. What you have in front of you, is the opportunity to win a pair of tickets to The Gathering of the Juggalos, as well as a SIGNED 8x10" photo of Shaggy 2 Dope and Violent J, the Insane Clown Posse (as seen above). It's time to stop acting hard. You're not above ICP. We all know you spend hours on YouTube watching videos about The Gathering and looking up performances you have a "morbid" interest in. The truth is you want to see it for yourself. You need to see it for yourself. You've been a juggalo this entire time: We're giving you the chance to go to The Gathering and embrace the truth. Enter your details below, and make a prayer before you go to bed that you win. MCL, friends. MCL.
Need more inspiration? Watch Danny Brown visit the Gathering of the Juggalos:
Stories