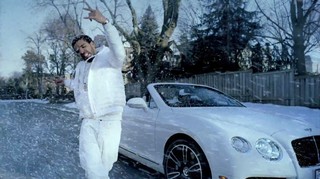 I am not what one would call a classically talented dresser. My two main sartorial impulses are, one, wear all black so I can't not match, and two, rip off whatever dumb stuff Drake is wearing. It's not like Drake is any good at dressing either. We both have similar taste in unfortunate clothing. The difference between Drake and I—one of them, I guess—is Drake can wear whatever he wants because he's famous, and I just look like an idiot most of the time. Anyways, Drake's video for "Started from the Bottom" has lots of amazingly bad outfits in it that I would like to wear. Consider this the blind leading the dumb into the carefully manicured wilderness that is, #menswear.


ALL WHITE IS AN UNDERRATED MANLOOK
My friend Jeremy recently wore all white to a wedding, which seems like a weird idea, but it was really just a wedding reception because they eloped. He was a hit, but then he spilled wine all over his pants and then threw up and a little bit got on his shirt. Here, Drake avoids these pitfalls by bombarding himself with snow.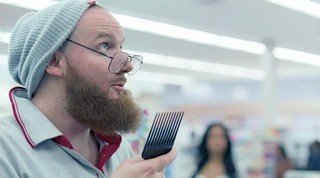 BEANIES ARE DUMB AND SHOULD BE AVOIDED
Drake is not wearing a beanie. Therefore, they are the enemy.


WORK UNIFORMS CAN LOOK OKAY SOMETIMES
Upon further reflection, I've actually decided this is incorrect.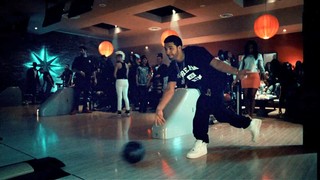 SHOW YOU CARE ABOUT WHAT YOU WEAR BY NOT CARING ABOUT WHAT YOU WEAR
If you're a contemporary dudebro, the second-coolest thing you can do is try to look cool. The first-coolest thing you can do is make it exceedingly clear that you don't care about looking cool. Drake accomplishes this both by bowling and wearing sweatpants and a baggy t-shirt. He's so good at dressing because he sucks at it.
RIPPED JEANS ARE COOL AGAIN
True story: I was hanging out on the street a couple weeks ago when some dude randomly came up to me, asked what size my waist was. He then told me he had some designer pants to sell. They turned out to be pre-ripped Ed Hardy-style jeans, and I bought them because Drake wore some pants very similar to them in the "Started from the Bottom" video. I haven't built up the courage to wear them out yet, but one day I will, and while I am certain that no girl will talk to me, at least I will be happy that I'm dressing like Drake.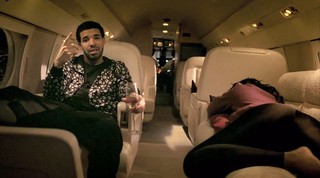 IF YOU'RE ON AN AIRPLANE, GO AHEAD AND PULL OUT THAT JACKET WITH THE SOCCER BALLS ON IT
If the plane crashes and you and that passed-out stripper die, at least when they recover the singed soccer ball jacket from your charred remains, they'll know you had swag.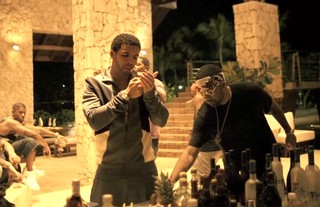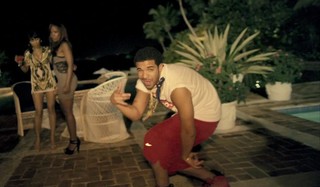 DRESS FOR THE RETIREMENT YOU WANT
Not the career you have.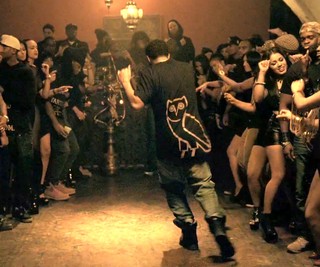 SLEEVES: OVERRATED
In fact, I'm not wearing sleeves right now. Hope I didn't just blow your mind all over your face.


TUCK YOUR PANTS INTO YOUR BOOTS
I guess the joke here is this is actual fashion advice?
In case you hadn't guessed, Drew spends an inordinate amount of time thinking about Drake. He's on Twitter - @drewmillard.
Style Stage is an ongoing partnership between Noisey & Garnier Fructis celebrating music, hair, and style.