The Dude from Dashboard Confessional Played "Hands Down" at Taylor Swift's Friend's Birthday Party with Paramore's Hayley Williams
Did you ever think you'd read that headline? 2015 is awesome.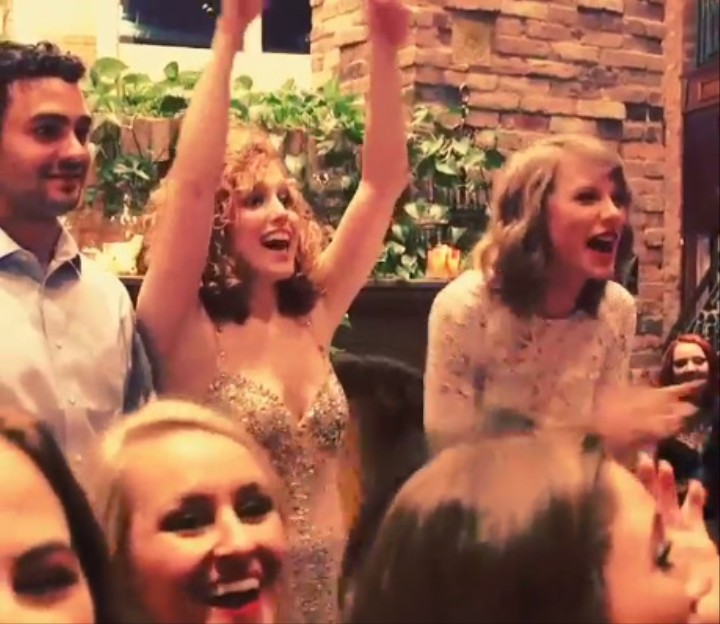 Being famous must be awesome. Not only are you probably wealthy, but you can make other famous people do stuff they definitely would never ever do unless they were doing it for their famous friend. Case in point: Let's look at some recent videos you'll find on Taylor Swift's Instagram.
You see, it was Taylor Swift's friend Abigail's birthday. And because Taylor Swift's friend Abigail's favorite band used to be Dashboard Confessional when they were in high school, Taylor Swift called up her pal Chris Carrabba—better known to most as the dude from Dashboard Confessional which is hands down (heh) the only thing you know about him—to play a rendition of some classic hits by the 'Board. Taylor captured it via her Instagram in three separate videos.
Oh yeah, Hayley Williams of Paramore was also there because, hey, why not? There is no real reason for me to post this on Noisey, except for the fact that, well, famous people actually do the things we could never dream of. What a world, right? Here we are, trapped in the prison that we call life, and Taylor Swift's friend sang "Hands Down" with Chris Carrabba, Hayley Williams, and Taylor Swift. Happy Monday, everybody. We're at peak existence for humanity right now. It really doesn't get much better than this.
Continued below.

Scene One:
Scene Two:
Scene Three:
The End.
Eric Sundermann is laughing at it all on Twitter. Follow him - @ericsundy