Part One: How Goat Can Save Your Life
James Blake is boring, but by the time you get to the third day of a festival, sometimes boring is exactly what you need. Day three of festival life is brutal. Fatigue has set it, your senses are overloaded and if you see one more guy in a "Vinyl is Killing the MP3 Industry" shirt, you're going to burn the place to the ground. Sometimes, you just need to find a place to sit down and remember why you like music and thought going to a festival was a good idea in the first place. That's where James Blake comes in. Sort of.
Blake combines a singer-songwriter sensibility with electronic gadgetry and ends up sounding like blue-eyed soul. It's Sunday brunch music in that it's perfect as ignorable background noise while you read the paper and drink coffee. Blake's chilled-out vibe is not festival music. The same goes for Godspeed You! Black Emperor, who headlined opposite Kendrick Lamar the night before. They sat on folding chairs with their backs turned towards the audience and played their swelling dirges. God Speed You! Black Emperor is a good headphone music, but completely boring at a festival, especially when Kendrick is yelling about "pussy and Patron" and whipping the crowd into a very staid Nordic version of a frenzy just a few hundred yards away. James Blake, though, wasn't headlining; he had a set at 7:30, when the Oslo sun was still high in the sky and there was a breeze blowing off the fjord and the beer line was still short and it was all incredibly idyllic. The park where the Øya Festivalen is held is dotted with green spaces, so I set sat down on a free blanket with a pint of Swedish cider to listen to James Blake and, because James Blake is boring, I fell asleep, which is pretty much the last thing you ever want to do at a festival. Thank god for Goat.
Goat is a fucked up Swedish knock-off of a Nigerian 70s funk band. They wear feathers and masks and traffic cone hats and if you haven't heard them, you've never heard anything like them. It was their frenetic pounding beats that woke me, and that's why I credit Goat with saving my life (or at least saved me from getting robbed or whizzed on, which—in my opinion—is worse than either of the other two). I started awake, made sure I wasn't mysteriously damp and still had my phone, and wandered into the tent where they were playing. Having grown up in Oregon, in vague proximity to the Oregon Country Fair, I have a healthy aversion to people wearing cloaks or feathered headdresses or identify as being in a collective, but Goat's music won me over instantly in the same way that a cult is always willing to welcome more members. While a Goat concert is clearly an exhibitionist extravaganza, they aren't using the spectacle as a slight of hand to cover crappy musical skills. The seven members are technically adept at producing their world beat via Laurel Canyon sound. The members are all anonymous and secretive, which leads some to speculate the members are accomplished, established Swedish musicians having a laugh. While Goat's music isn't entirely new or unique, their style is undeniable and their commitment to surreal psychedelia is hard to argue with making Goat one of the most memorable shows at the festival so far.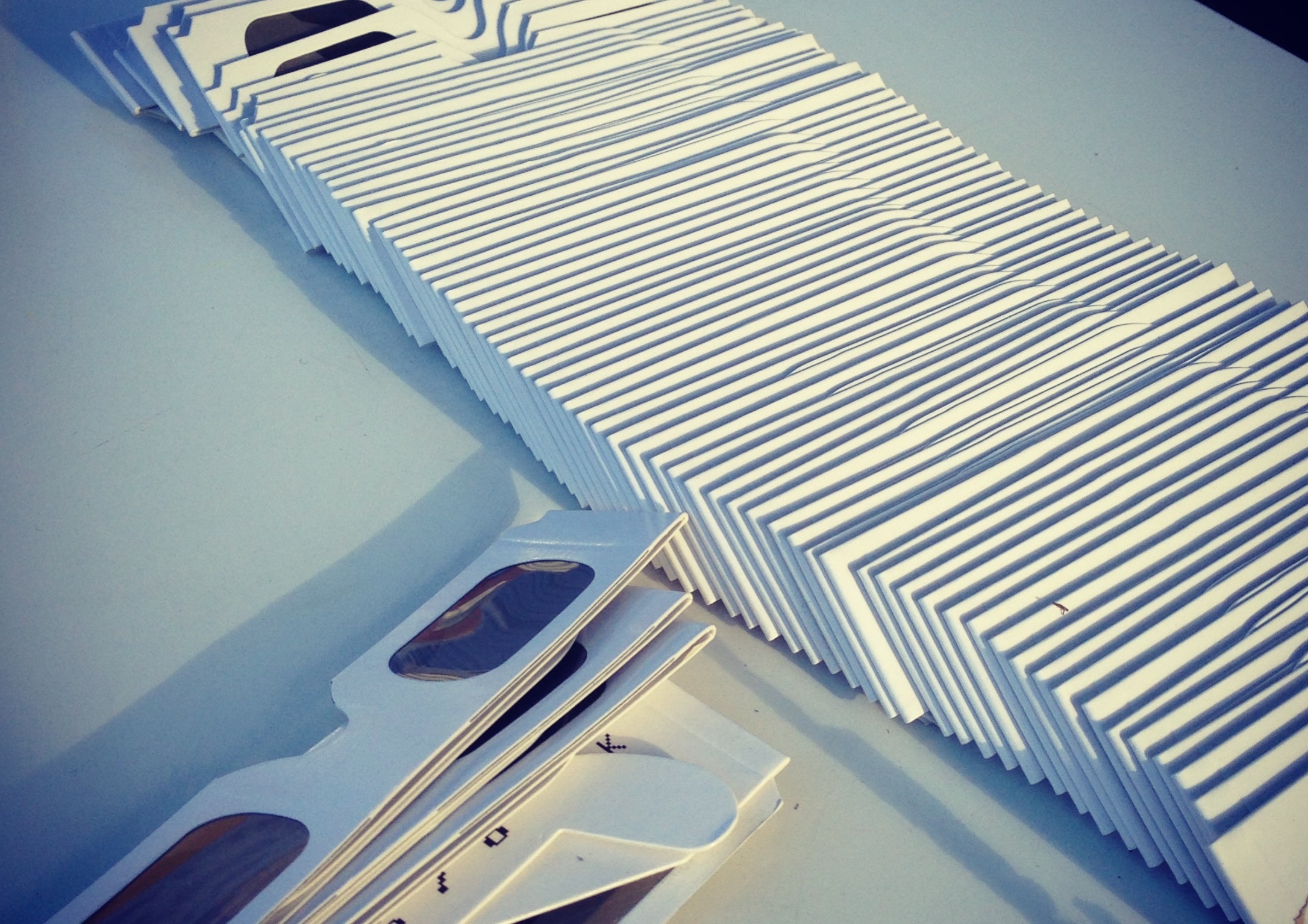 Part Two: Always Choose Kraftwerk
Let's be clear: if you are ever faced with the choice of seeing Kraftwerk or any other band like, say, Beach House, always choose Kraftwerk. While the pioneering German band has been playing more shows of late, their shows are still few and far between, and you never know when they will retreat back to Dusseldorf never to be heard from again. Each show is historically significant, as Kraftwerk works through their back catalog while showing off their technological advances with their automated stage shows. Sure, Kraftwerk has slipped into the realm of art instead of dance music with shows at London's Tate Modern and the Museum of Modern Art in New York, but that doesn't mean that Daft Punk doesn't owe them a huge debt and, frankly, should be sending them royalty checks each month. Let me say it again: there would be no Daft Punk without Kraftwerk. So on the third day of the festival, I sat down on the grassy knoll overlooking the main stage and camped out for Kraftwerk surrounded by increasingly drunk Norwegians and killed time by crafting a Buzzfeed-worthy list of Top Ten Men Peeing in Bushes in Front of Everyone and Thinking They're Being Subtle.
The set that Kraftwerk performed at Øya Festivalen involved fully interactive 3D graphics, so Øya sent out a team to hand out 3D glasses to everyone waiting for the show. The result was a well-equipped audience and an Instagram stream filled with 3D glasses selfies. It also meant everyone looked equally stupid when the four men of Kraftwerk walked on stage in matching plaid jumpsuits and glasses and took their places at their four podiums. The sun doesn't set until really late in Oslo due to their proximity to the North Pole (and Santa Claus!), so when the show started, it was a bit hard to see the lights and images. Kraftwerk is very much a show best seen in a darkened venue, but that didn't dampen the spirits of the audience, which was cheerfully dancing in their doofy looking 3D glasses while bopping to Kraftwerk's greatest hits. The 3D graphics for "Autobahn" put you in the driver's seat of a car cruising down the highway. It makes you feel like you've gotten sucked into a video game and are living the Wreck-It Ralph dream. It was just plain amazing, which is why, when faced with the choice, Always Choose Kraftwerk. Tattoo that on your face if you have to.