#Rare Fashions in Rap: Same as it Ever Was, Only Also Completely Different
If you keep pulling the thread, the entire Coogi sweater from Grandmaster Flash to Macklemore unravels.
Told me meet em in the future later, they'll take me shopping
Buy me lavender and fuschia Gators
- The Notorious BIG, "You're Nobody (Til Somebody Kills You)"
In hip-hop's earliest days, what rappers wore was a function of performance. Crews like Grandmaster Flash and the Furious Five or Afrika Bambaataa's Zulu Nation wore outlandish costumes as characters in the cabaret show that was their act—recall that Melle Mel is dressed like one of the Village People in the video for "The Message". To some extent it was part of hip-hop's early relationship with disco, the relatively short-lived genre that embraced flamboyance and artifice in everything from music to clothing.
It wasn't until the rise of Run-DMC and the "new school" of hip-hop that its fashion became a way for an artist to relate to their audience. The newcomers wore what their listeners wanted to wear themselves: in this case it was brand-name streetwear and gold chains. Since then, what rappers wore mostly fell somewhere between those two poles: outrageous performance and trendy relatability. It varied throughout the '80s and '90s, of course, depending on what the rapper wanted to do. Jay-Z wore Mob-movie-inspired sophisticated-criminal clothing in the press material for Reasonable Doubt because he wanted to seem like a savvy guy with money who wasn't afraid to kill you but was also going to feel a little bad about it. Dr. Dre, on the other hand, feared that his seven-year absence would alienate his audience, so he still wore "khakis with a cuff and a crease."
Sometime around the turn of the century, however, a new mode was born. Rap became the biggest business it had ever been (and would ever be to this day) and as with everything in hip-hop, that reality became yet another part of the story. Check, for example, the cover of 50 Cent's Get Rich or Die Tryin'to see Curtis himself wearing a Gucci-branded holster. 50 sits right smack in the middle of the spectrum, merging the desirability of a global-luxury brand with his unkillable-cyborg persona: his reattribution of recognizable fashion was a clue as to who his character is. The fact that Gucci and guns are relatively incompatible was unimportant. The acquisition of trendy apparel was inching towards its own kind of performance as the money piled up.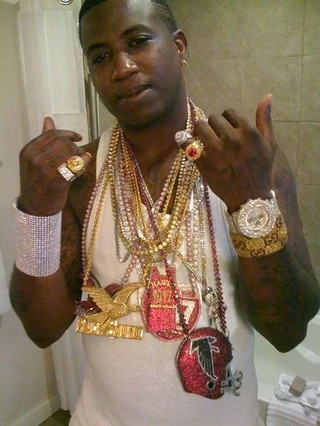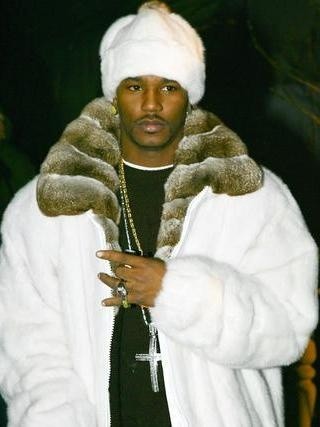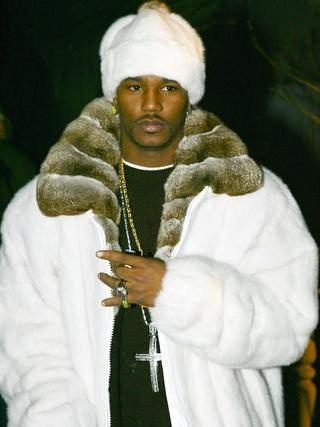 Character was now as much an abstract measure of creative output as it was a narrative. Men like Gucci Mane and Cam'ron abandoned the verisimilitude of character for the pure absurdity at the limits of excess. Cam didn't just wear expensive clothes that many people in his audience desired to own themselves, he wore unexpected outfits, clothes in a rainbow of flamboyant colorways filling his wardrobe and his videos. His ability to impress and shock his audience with his fashion choices thus became an element of Cam'ron the rapper, evidence of his next-level skills in the booth. Gucci didn't just wear diamonds, he wore so many diamonds that it could blind you and he named his label after the very concept that he had more diamonds than you could possibly imagine. We didn't really relate to these people anymore, but we were impressed nonetheless.
With money, of course, comes culture and culture lends a template to creativity. As recently as 2007, Kanye sank sack-deep into high-brow fashion and transformed it into a way to evince his artistic skill and general coolness to less fashion-conscious listeners. To some extent this didn't change much: he was still using luxury fashion as evidence of his conceptual skill, but with high fashion culture came a new snobbery. Wearing a skirt or a mask that makes him look like Voldo from Soul Caliber isn't just unexpected like Cam's fur or Gucci's Bart Simpson chain. It's exclusive in its required knowledge. Being relatable, it seemed, was no longer as much of a priority as illusions of grandeur.
It turns out, however, that a #rare wardrobe can be manipulated into a wider variety of shapes than you might suspect, because this trend is popping up in new places. In a recent interview with Pitchfork, A$AP Rocky stated, "Givenchy is so overdone right now. So many rappers are wearing it…So I don't fuck with Givenchy right now." He maintained that staying away from the super-expensive French fashion house would help him stay creatively fresh. We can only hope he's right.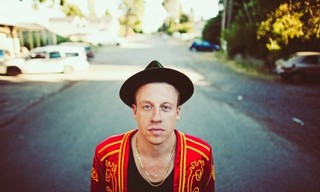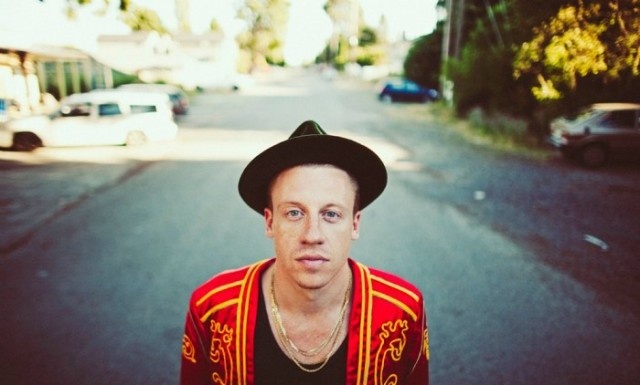 On the other hand, while a popular novelty rap song in 2009 might have featured a white rapper rapping about frat parties, for the past two years the biggest novelty songs have instead featured white rappers rapping about #rare fashions. Kreayshawn infamously claimed that luxury brands were worn by "basic bitches" and thus not worthy of her time and this year Macklemore is rapping to millions about how he's about to "go get some compliments" for his newly thrifted R.Kelly-pee-scented attire. He simultaneously shades Gucci wearers for overspending on simple pieces of uninspired clothing. Exclusivity has become as pervasive as the weird ad-lib.
Does this mean that mainstream rappers have generally abandoned any attempts to relate to an audience? Yes and no. For one thing, having a specific fanbase can be seen as fashionable exclusivity in the wrong light. Overexcited bloggers such as myself might have seen Tyler, the Creator's obsession with the streetwear brand Supreme as a particularly unique part of his act, but its actually one of the most sought after brands of his core demographic of teenage skateboard kids. Sometimes, fashionable exclusivity and niche-marketing are one and the same. Due to the cultural invasion of indie and irony over the course of the past decade and the simultaneous disintegration of the hip-hop monoculture, exclusivity has become a much more highly valued asset on the part of listeners as well as artists. Not only are hip-hop listeners more impressed by Future's rare sneakers and, like it or not, the appeal of rappers like A$AP Rocky and Macklemore (e.i. the two most popular rappers in the country right now) stretches far beyond a traditional hip-hop audience. Exclusivity is now an agent of the popularization of hip-hop just as trendy shell-tops were in 1983.
Colin Small enjoys the clothing and the rap music. He's on Twitter - @ColinSSmall