All photos courtesy of the author
Funk and disco might be making a comeback right now, but for some, including neo-soul artist Mayer Hawthorne and hip-hop producer Jake One, it never left. Tuxedo, their "new" collaboration, is set to drop a debut in March on Los Angeles indie heavyweight, Stones Throw Records. Hawthorne and One are both pretty huge in their own right: the former has enjoyed high record sales and critically acclaimed albums featuring a resurgence of throwback soul, while the latter's laundry list of production credits includes Drake, Chance the Rapper, Rick Ross, and Kendrick Lamar.
Although Tuxedo has been in and out of the public eye after three tracks sprung up on the internet a couple years ago, the group has been in the making for about a decade after an exchange of mixtapes led the two to team-up. However, for now they're keeping most of the new tunes under wraps, but the few that are available are straight-up pop magic, including sure to be hit, "Do It," which was sampled by Pitbull on 2013's Global Warming. The duo also landed tenured hit maker John Morales, who's worked with artists like Aretha Franklin and The Temptations, to mix the album.
Just before heading to Toronto's Tattoo nightclub for their DJ set, including some exclusive early live performances of tracks from the upcoming album, Hawthorne and One sat down with Noisey clad in (you guessed it) some damn sharp tuxedos.
Noisey: So how did Tuxedo happen?
Mayer Hawthorne: I met Jake in like, 2005 or something. I came through Seattle and did a show. I remember I gave him the mixtape I did called Shoot The Duck. It was all like, early 80s boogie funk records. And then he gave me this mixtape he did called AR Music, that had a lot of the same songs on it. And I was like, "holy shit, there's actually someone else in the world that cares about this music." Because nobody cared about that kind of music then.
Jake One: Nah, it wasn't that hot.
Hawthorne: No one was checking for those records at all. That's part of the reason Jake called it AR Music. Nobody else was checking for it. We just kind of stayed in touch after that. He sent me a couple beats one day that were heavily inspired by those records and I wrote a song and sent it back to him, and it started running from there.
Now disco and funk seems to be making a comeback.
Hawthorne: Oh yeah, now it's huge. I mean the top two records last year were disco.
One: It was kinda weird for us in particular because we probably did the first record in 2007, the first song for this project. So building songs over the years, and Mayer Hawthorne kind of happened in the middle of that, which took him to a whole different place, obviously, in life.
Hawthorne: Jake was doing beats for Drake and Rick Ross and everybody.
One: It was just something that we were doing for fun.
Hawthorne: Every once in a while we'd get together for two weeks or a week and knock a couple out and go our separate ways and come back and do it again for a week. The whole record we did actually make in the same room together, though.
One: Going back to your question—last year we heard "Get Lucky" (Daft Punk) and "Treasure" (Bruno Mars). So I was like, "fuck man, we had these!" The whole time, we had them. I was kind of like, man I don't want people to think we're biting their shit. That definitely wasn't the case, but it made me feel like there was a place for this. It was just sort of confirming our passion. It is weird that it's a thing, you know?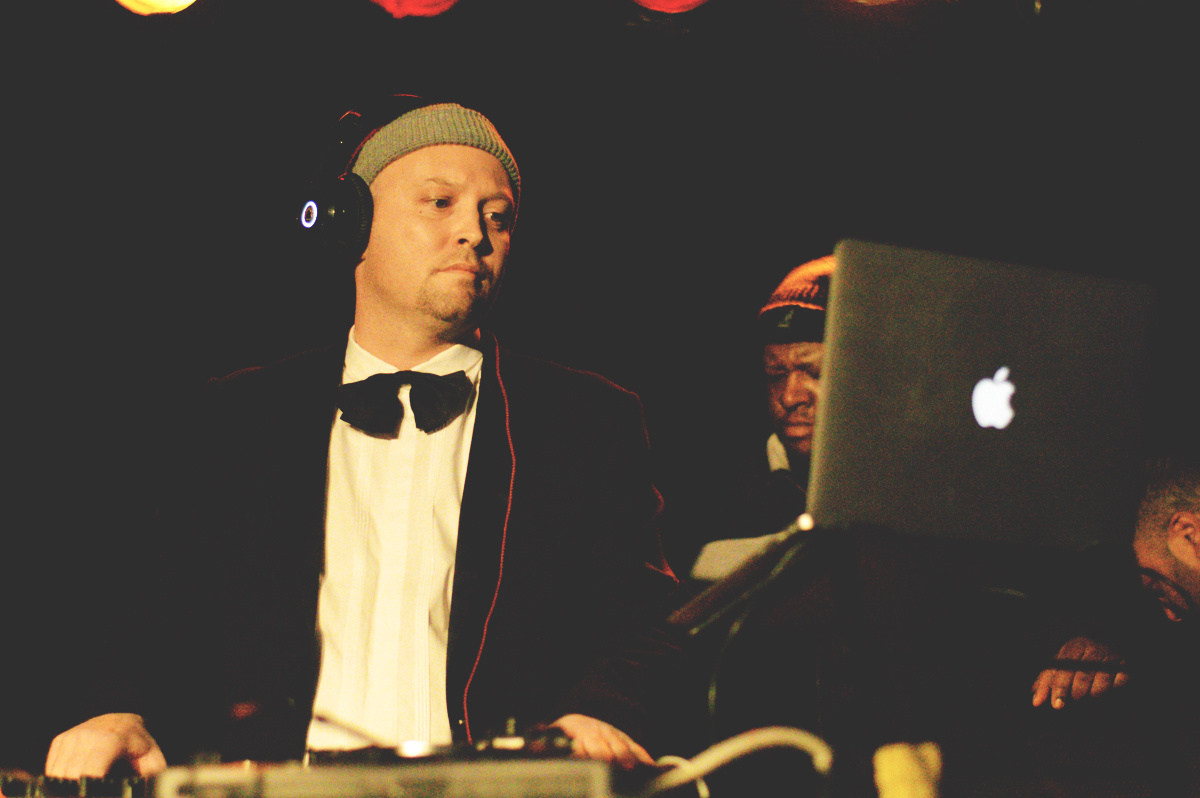 I couldn't be happier about it.
One: It just feels good! It just makes you feel good.
Hawthorne: It's feel-good music.
One: It makes you feel good and it's not soft. There's like a real fine line. You don't want it to be like, "okay this is real cheesy and corny." You don't have to smile and it feels good.
So why collaborate in the middle of both your careers taking off?
One: We'd just been doing it for a while and it seemed like the right time. He was out of cycle with his album, a lot of the songs were already done, we just had to go in and polish them up and get them ready. And it was good it took this long 'cause he got better at singing and I got better at doing music. It really just all worked out the right way.
Has the sound changed much since the initial three tracks you released?
Hawthorne: It really hasn't! We've just gotten so much better at what we do.
One: It's just fine-tuned.
Hawthorne: But the style is the same, man. The influences are all exactly the same.
One: It's all G-funk and boogie. That's where it all comes from.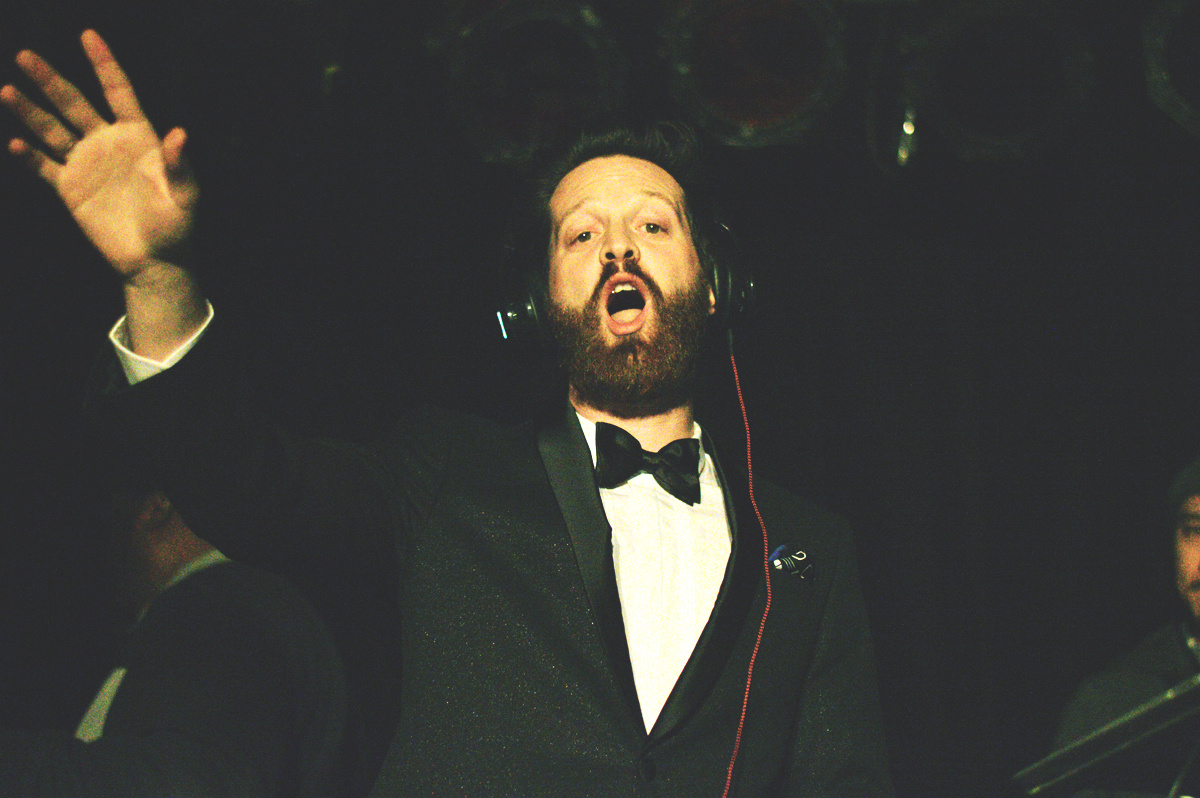 Were there any albums in particular you were listening to while you were working on the record?
Hawthorne: Anything Nate Dogg.
One: Yeah, all Nate Dogg. All Battlecat. A lot of that Death Row-era stuff. Zapp, obviously. Leroy Burgess type stuff.
Hawthorne: And your Chic and Shalamar and The Whispers.
One: Those are songs that I remember from being a kid, but I never thought about what it took to put those together. So it's kind of like doing the reverse engineering in my head to figure out like, "why does the bass sound like that? Did they layer a synth bass and a real bass?" You know, all these things that go into putting those records together that's totally different than what I've done in my career, so it was a totally different challenge. And it was fun.
How would you like people to ideally experience the album for the first time? There's a lot of baby-making songs.
Hawthorne: There's a few baby-makers on there. I think for the most part the record is just all about dancing. So I think the ultimate place to experience the Tuxedo album is definitely in some sort of party situation. It's a party record! Every single song is about having fun and dancing. That's pretty much it.
What would you like the album to accomplish?
One: You know, I'm not gonna lie, I felt that with those three songs more than we thought it would.
Hawthorne: We've kind of exceeded our expectations! [laughs]
One: I mean it's funny how you go into things sometimes without expectations and just doing it from your heart, and that's the stuff that really pays off.
Hawthorne: We already ended up with Tuxedo production on a platinum record, so it's like.
One: Yeah, we had a song with Pitbull. That wasn't exactly what we were thinking when we did this.
Hawthorne: It was just the furthest thing that we could've possibly imagined would happen. So it's been fun, man.