Globelamp's Elizabeth le Fey Melts You Into Her World on 'The Orange Glow'
The ex-Foxygen singer transforms into menacingly beautiful folk act Globelamp.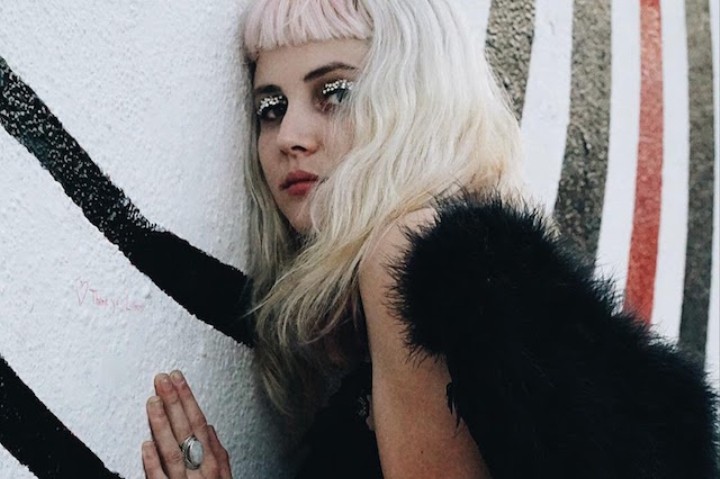 Imagine if Joanna Newsom had taken over Jefferson Airplane 30 years ago: That's what it's like to listen to Globelamp, the psychadelic folk music from LA-bred songwriter Elizabeth le Fey. Now that the ex-Foxygen singer has publically disassociated from the band, she's transformed into the autonomous Globelamp. In fact, her first single "San Francisco" is a scathing counter to the Foxygen song of the same name. After Foxygen finally melted down and called it quits, le Fey emerged as Globelamp from its ashes.
Globelamp's commanding debut titled The Orange Glow creates a Wuthering Heights narrative for the Haight Ashbury heyday. Steeped in romantic imagery, Globelamp finds modern footing with the help of Joel Jerome, the LA production wizard behind buzzy indie rock bands like Cherry Glazerr and La Sera. Le Fey's sharp soprano lilts give a punk edge and sense of danger to her other-wordly vibe. Stream all of The Organge Glow is below via Noisey and purchase the album here from Pyschadelic Thrift Store Recordings.