Former Majical Cloudz Members Devon Welsh and Matthew E. Duffy Share a New Album As Belave
The new release comes just a week after Welsh's other band played its final show.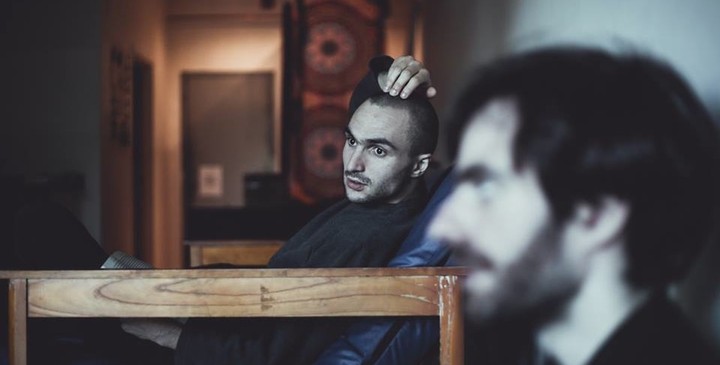 Majical Cloudz just played their final show a week ago, days after announcing that singer Devon Welsh and multi-instrumentalist Matthew Otto would amicably pursue other projects going forward. Today marks the release of the first of these post-Cloudz ventures. Welsh and early Majical Cloudz cohort Matthew E. Duffy have teamed up again as Belave and offered a new album called Indigo, Streams, Lash. Here, as on Belave's 2014 debut Darlet on the Brush, Duffy sings and intones, while Welsh plays the instruments.
The five-track offering favors longer songs than its predecessor and features saxophone contributions from Austin Milne, who played with Welsh in the Pop Winds (whose 2012 album Earth to Friend was produced by Matthew Otto. Small world, Montreal.) "I think with this project we are always trying to create our own world and make something that we have never heard before," Welsh says of the new release on a just-launched personal website. Stream Indigo, Streams, Lash below.