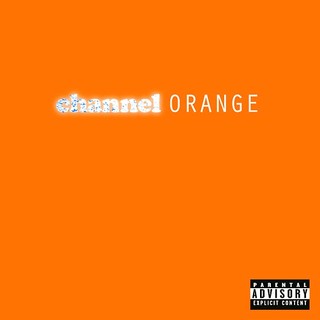 FRANK OCEAN
Channel Orange
Def Jam, 2012
FAVORITES:

"Thinkin' Bout You," "Bad Religion," "Forrest Gump"

FLAVORS:

Green, White, Pink, Orange
RATING: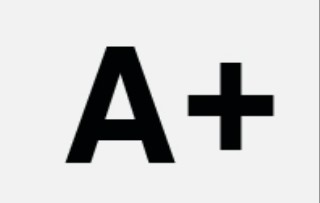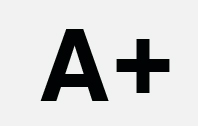 TRACK LIST:
Start
Thinkin' Bout You
Fertilizer
Sierra Leone
Sweet Life
Not Just Money
Super Rich Kids (feat. Earl Sweatshirt)
Pilot Jones
Crack Rock
Pyramids
Lost
White (feat. John Mayer)
Monks
Bad Religion
Pink Matter (feat. André 3000)
Forrest Gump
End
Last night, Frank Ocean performed "Bad Religion" on Late Night with Jimmy Fallon. Backed by The Roots and a full string section, Ocean sang the song as if his life depended on it. His performance was completely arresting, without being flashy in the slightest. It was a wise, brave choice to sing. More than any other song on Ocean's debut album Channel Orange, "Bad Religion" captures what makes the 24-year-old singer so weird, wonderful, and special. Its story is simple: Frank hails a cab, not because he needs to go anywhere, but because he's got to get something off his chest. See, the person he's in love with, well, they're not in love with him. He compares this love to a batch of poisonous lean, eating at him from the inside. It's bringing him to his knees. Unrequited love is a terrible fucking religion, especially when the guy you're in love with refuses to love you back. These are intense, intense feelings, but Frank Ocean is not about to scream. He doesn't need to. You're going to listen anyway.
Channel Orange is a masterful album, one characterized by polarities. It provokes an immediate reaction, but doesn't assert itself. It feels timeless, yet completely a product of the zeitgeist. Its cover art, as well as the Earl Sweatshirt guest verse and presence of Tyler, the Creator behind the scenes (he helped master the album), marks it a product of the Odd Future monolith, but the album itself feels completely removed from the kid shit that the collective has created before this.
Though, at times, it recalls such luminaries as Elton John, D'Angelo, Stevie Wonder, Prince, and Burt Bacharach, Channel Orange feels, throughout its 55-minute runtime, as if Ocean is establishing himself as a true voice—one who may very well be destined to stand alongside his influences in the canon of pop music. Gone are the interpolations and half-covers of nostalgia, ULTRA., his debut mixtape/quasi-album from February of last year, replaced by music that's fully and completely his own. Following nostalgia, Ultra.'s hazy template, Channel Orange is structured almost as a night spent alone, surfing channels, perhaps out of boredom, perhaps out of loneliness. Here, it feels as if something is truly at stake: prior to the album's release, Ocean took to his Tumblr and revealed that the album was in part a document of his first love, which was with a man. The pronoun "he" is invoked upon several occasions, such as in the wrenching "Bad Religion" and "Forrest Gump," whose sunny guitar makes it all the more heartbreaking.
Sounds come in and out of the ether on Channel Orange, both in the form of vocal samples—Hunter S. Thompson's mantra of "Too weird to live, too rare to die" surfaces for moment during "Lost"—and in the music itself, oscillating subtly as if Ocean's trying to fine-tune a radio to the perfect frequency, or maybe figuring out just how much the listener ought to hear.
Channel Orange is concerned with moments, both small and large. Its use of guests is judicious, from Andre 3000's masterful turn on "Pink Matter" to Earl Sweatshirt's appearance on "Super Rich Kids." It's a side of Earl we've seen seldom before, the young rapper inhabiting the bratty characters of the song's title while offering a portrayal of them that's anything but romantic. Sweatshirt is quickly becoming something of a reverse Anakin Skywalker in the rap game, having started out on the Dark Side and slowly inching his way to, if not total lightness, something of a complex, grey center. It's a stance indicative of the album itself, which finds Ocean witnessing, and occasionally partaking in, borderline-abhorrent actions. He's sad for those he's sings about, but he himself is too broken to do anything about it. He surrenders "White," in its entirety, to John Mayer, who noodles thoughtfully for a minute before disappearing to whatever wayfarer factory that spawned him. Those searching for the closest thing Channel Orange has to a musical prelude would be wise to revisit the original "White," a two minute Ocean solo shot nestled gently in the Odd Future group effort The OF Tape, Volume 2. "I'll forget my first love," he sings, "like you'll forget a daydream." But there's a funny thing about great daydreams. You don't forget them. At all.
When he's not singing about the problems of others, he's singing about the complications of that first love, often rendering them in colors. It's a decision that feels both delightfully strange and makes perfect sense, given that Ocean suffers from synesthesia, a condition that causes someone to interpret various sensations through the lens of color. When Frank first fell in love, he's said, everything felt orange. It's this about Channel Orange that sets it apart from any other album released this year: it's an inside-voices classic that requires the same intertextuality that Michael Robbins' Alien vs. Predator or Junot Diaz's The Brief Wondrous Life of Oscar Wao ask of their readers.
Channel Orange is not without its slip-ups. Parts of it could be interpreted as high comedy (Majin Buu references, anyone?), but the sincerity with which Frank delivers even the clumsiest lines make them seem natural—beautiful, even—allowing these songs to become the product of not just a songwriter, but a flesh-and-blood human being so wracked with love that sometimes, he's just got to say something stupid lest he say nothing at all. It's a testament to his skills—not only as a writer, but also as a performer—that he pulls this off. It's hard to imagine this working out for nearly anyone else.
And that, ultimately, is what makes
Channel Orange
so amazing. It's a concept album of sorts, and perhaps the purest document of Ocean as a person that he could have possibly created. It is music as art, Ocean holding a mirror not just up to nature, but also himself, and bravely inviting the world in to see everything. It's telling that at the end of his
Fallon
performance, the naturally shy Ocean let loose with a rare smile. He sure as hell earned it.