Oh, hey! Didn't notice you there! I was just sitting around twiddling my thumbs in my oversized Greenpoint apartment brewing up a batch homemade Kombucha for my ex who I kinda-sorta made get hit by a truck and who I'm caring for out of lingering attachment issues and because I feel bad about the whole truck thing. My Greenpoint apartment is larger than anyone's apartment ever. Everyone I know sleeps in a bed from Ikea, no matter how spacious their Greenpoint apartments are.
HA HA HA JUST KIDDING, I'm at the VICE office, I have about twelve cubic feet of space in my bedroom, and I'm physically incapable of consuming more than an ounce of Kombucha. These past few days have been pretty weird, musically: Justin Timberlake put out a new song. So did Destiny's Child. Juelz Santana and Master P put out mixtapes, and their existence made the world a better place, or something. Cap it off with motherfucking Sisqo showing up on the new Future mixtape, and we basically got the past fifteen years of popular music, compressed into a few days. I also found the new Coheed & Cambria album sitting on a table in our office last night, so that seems fairly corroborative. Also, this.
Anyways, living in the past is for old people (and the dude from Coheed, who's named Claudio Sanchez according to The Internet). We live in the now. We pay attention to music, and we pay attention to music that is popular. And here is exactly what happened last week in popular music.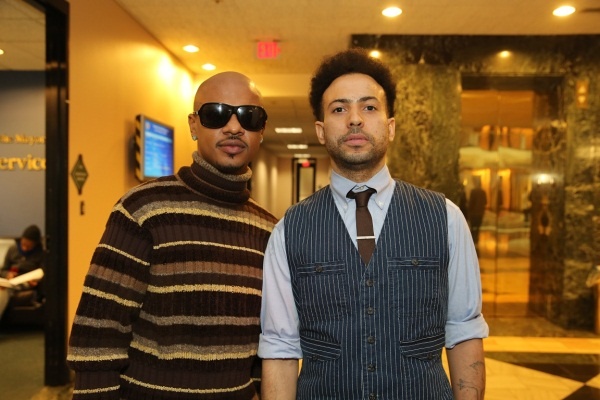 —KRIS KROSS BACK, KRIS KROSS BACK. GOT ALL THESE BACKWARDS CLOTHES SAYIN KRIS KROSS BACK. They're performing at the So So Def Records 20th anniversary party along with Xscape, Dem Franchise Boyz and Jagged Edge, all of whom will not be able to top the thought of two grown men performing this.
—Not only did Justin Timberlake put out a smoothtastic new single entitled "Suit & Tie," but said smoothtastic single sold roughly 340,000 copies in its first week of existence. This is important, because it proves that Justin Timberlake is still popular.
—Cassidy released a gazillion-minute long Meek Mill dis, and no one cared.
—A$AP Rocky's Long.Live.A$AP came out this week, and it's pretty great! SPIN didn't think so, but A$AP Yams made fun of them because the album's gonna go Number One anyway.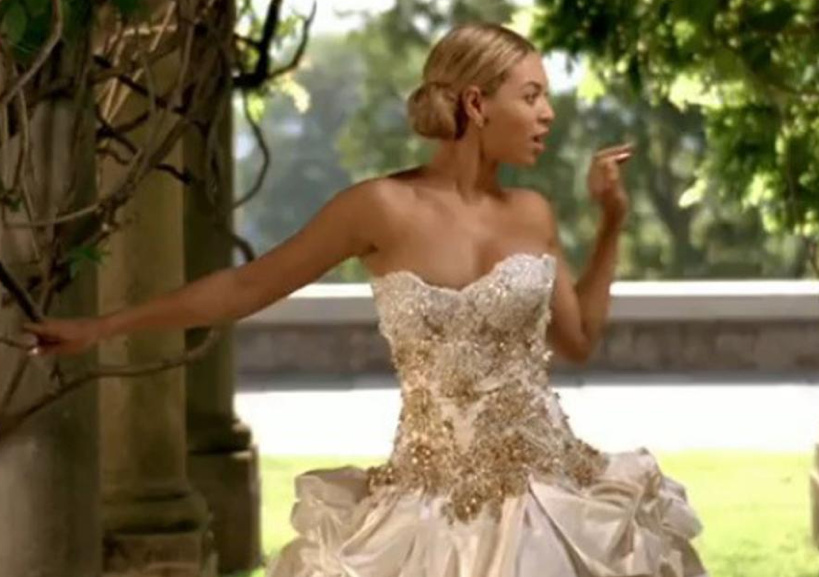 —Everyone wants to be Beyoncé, even dudes. Beyoncé understands this, so she decided to put the wedding dress she wore in the "Best Thing You Never Had" video up for sale. While the dress might cost $30,000, it's probably cheaper than most of the other things that Beyoncé has touched or breathed on or even looked, because once Beyoncé blesses something, it is immediately worth infinity dollars.
—Have y'all heard of Rodriguez? He's a musician from Detroit who made two albums in the early '70s, then retired from music only for his daughter to discover a South African fansite about him in 1998 to and he realized he was actually a massive star in South Africa. Neat, right? Well, somebody made a documentary about the whole thing and it was super well-received, and now Rodriguez is playing Coachella and Glastonbury and generally probably just being much happier than he was when he wasn't famous.
—In a late-breaking development, DIPSET'S GETTING BACK TOGETHER FOR A REUNION SHOW ON MARCH 25TH AT B.B. KING'S IN NEW YORK AND JUELZ SANTANA JUST SAID THERE MIGHT BE A DIPLOMATIC IMMUNITY 3 I LITERALLY CANNOT BREATHE RIGHT NOW I WANT THIS TO BE REAL TOO BAD TO BREATHE. (Shouts out to Rembert Browne for the tip.) The Strokes are making a new album too, but that's kinda whatever.
—This week, Skrillex turned 25. Here's a video of his hair catching on fire on his own birthday cake right before a dubstep drop happens.
—Lupe Fiasco is scrapping his album, and deleted his Twitter account. Yay!
Okay, that's it for music news this week. Here's an album by some dude where they replace lots of words and phrases with "My Dick." It's 80% beautiful, 20% gross, and 100% a thing that I listened to this week.
Drew Millard believes in keeping it a thousand and staying humble. He's on Twitter - @drewmillard