Check Out the New Album from Crying and Be Hella Happy
Like Super Nintendo in band form.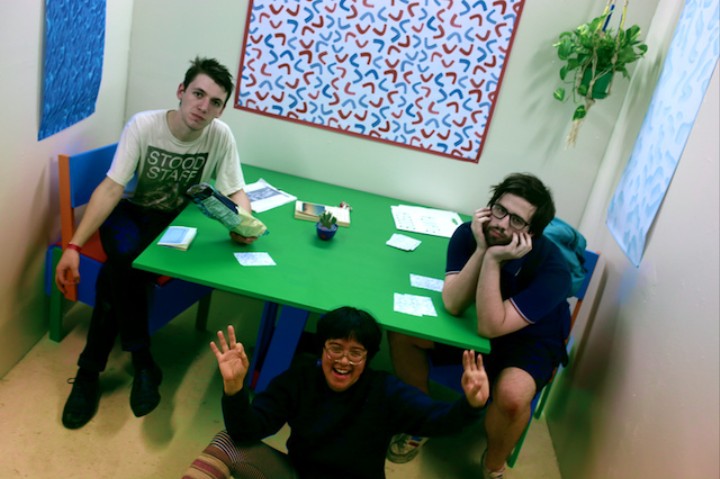 Crying is a three-piece chiptune-infused rock band straight outta Purchase, NY. Now, with a name like that, you're probably thinking to yourself, "Wow, I'm really not in the mood to be bummed out right now, thanks for ruining my day once again, Noisey." But fear not! Crying's new anthology/album Get Olde/Second Wind is super fun and will keep pummeling you over and over with glitchy bleep bloops that the only crying you might do is from how goddamn cheery it can get in places. But to sum it up as just plain old chiptunes would be a discredit to the band. Instead of settling for just plain electronic, they blend the noises from 16-bit video games with classic Vagrant Records-sounding emo. Basically what The Get Up Kids would've sounded like if they were really fucking into Super Nintendo. For anyone that's previously listened to the band, the first half of the album has already been released in the form of their EP Get Olde. But this anthology doesn't just sound like two things smooshed into one, it sounds like the cohesive end product of the original EP. Songs like "Easy Flight" and "Batang Killjoy" expound upon their previous formula with more care to craft songs that waver in between delicate and sugary. Really, it all goes down smooth as hell, and there's never a worry of a post-breakdown headache.
Stream Get Olde/Second Wind below, and order it here if you really, really love it (which you will).