Emmy decked out on Versace in LA. More on this later…
When my mum was my age (28), she started her Vogue subscription. Why? Because there was no such thing as hip-hop back then! Ever since I discovered Maison Martin Margiela through a Jay-Z lyric, I've lived in that awesome Venn diagram crossover where people who enjoy mainstream hip-hop, and keeping informed about trends, get to turn on the stereo and reap their rewards. This year was a good year for us. Jay wrote that amazing song about how he likes to wear Tom Ford, Angel Haze gave it up to Rag + Bone, and Yeezy name-dropped Alexander Wang while getting serious about his America's troubled racial history. Then A$AP Rocky dropped "Fashion Killa," and four minutes and 27 designer names later, I finally know how to pronounce Ann Demeulemeester.
In case you haven't heard the song, it's about all the labels that Rocky's ideal, style-savvy girl would sport. If you listen to the lyrics, you'll understand that he is very specific about her tastes. For example, her shoes are Alexander Wang, but her sneakers are Japanese brand Visvim. You'll notice also that she likes to rock designers whose names sort of rhyme.
The video came out last week, starring Rihanna as the other half of the onscreen couple. They do some shopping round Manhattan, travel by limo, touch some store mannequins inappropriately etc., but they do not buy nearly as much stuff as he talks about on the track. So, *cue Carrie Bradshaw voiceover*: I started to wonder—how long
would
it take to buy something from every label on the track? And, like, how much money would I need?
I took to Rodeo Drive to try on an outfit from every fashion designer mentioned on "Fashion Killa," to find out exactly how expensive, and how exhausting, it would be to date A$AP Rocky.
Here's how it went down:

11am
I started early on Miracle Mile just west of Rodeo, where I could find four labels within a few doors of each other. At this point I was ahead, because I already have a Donna Karan shirt (not the newest, more a hand-me-down from the 90s, but doesn't he mention Nirvana?), and a £35 Jean Paul Gaultier babydoll dress. The first store I hit was Oliver Peoples, where I picked out a couple of frames I liked, making a note to come back with $800.
Next I hit H. Lorenzo, a boutique store on Sunset, and found a couple of monochrome Vena Cava shirts, and a sick metallic Ann Demeulemeester jacket. Even though I said her name correctly—indicating an insider's knowledge of emerging European labels—to the salesperson looked unsure that I was going to buy something. I guess she learned nothing from Pretty Woman, hello?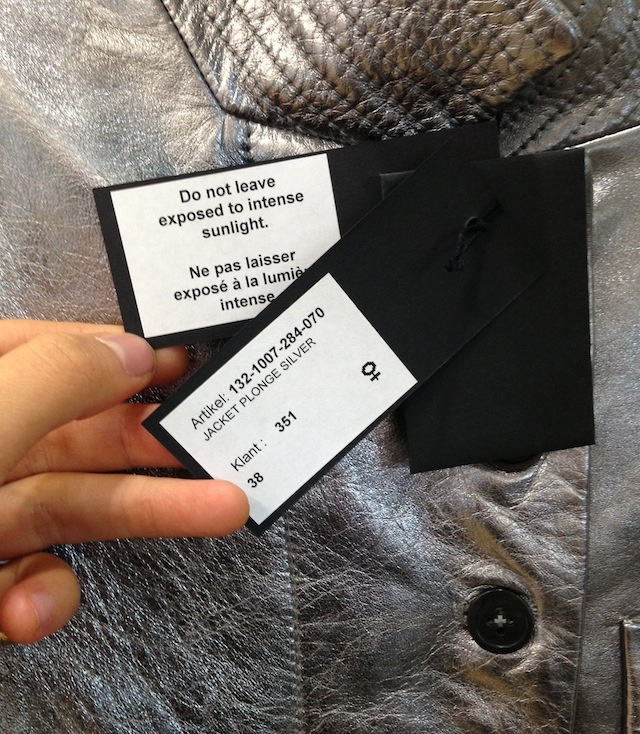 Anyway, I wasn't going to shell out for some vampire jacket you can't wear in sunlight, so I moved on. Before I left, I asked for Damir Doma, which Brand Locator said they would stock, but they only had menswear. I mentally clocked a couple of items I could pass off as "boyfriend," but it's a little club-scene-in-Blade for my taste. Vampires, again! I'll be honest, H. Lorenzo scares me.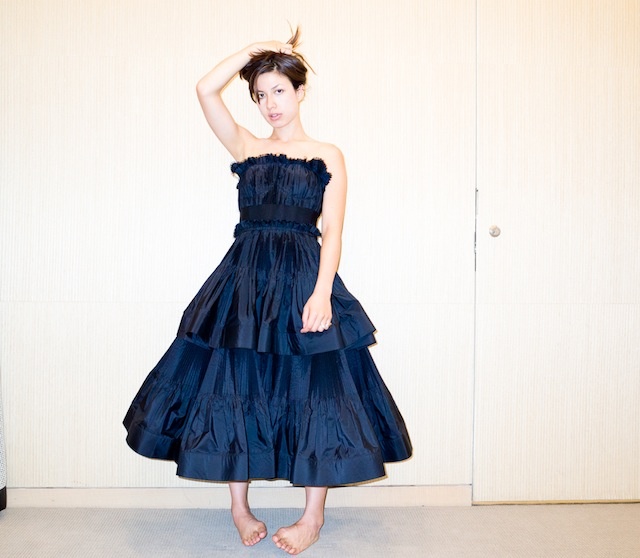 Gown by Lanvin.

NOON
Welcome to Rodeo, baby! Next up was Barneys, where I guess I didn't get the dress code memo. People were really dressed up and there were some amazing older ladies who looked like hair and make-up had been frozen into place back in 85. I wore plimsolls (AKA the British version of Keds) because shopping means walking, but that kind of thinking does not a fashion icon make. I needed a new look, stat.
I headed to womenswear, and started a changing room, filling it up with Jill Sanders, Balenciaga, Lanvin, Isabel Marant, Balmain, Dolce, Rick Owens and—taking the track literally—I pulled some amaaaaazing Alexander Wang boots with indented heels.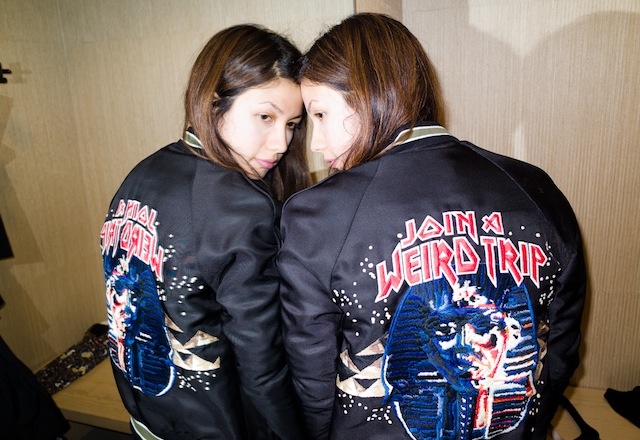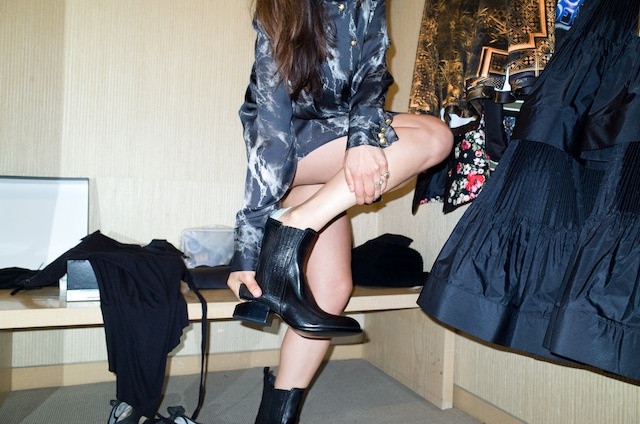 Balmain, bitches!Emmy in Balenciaga.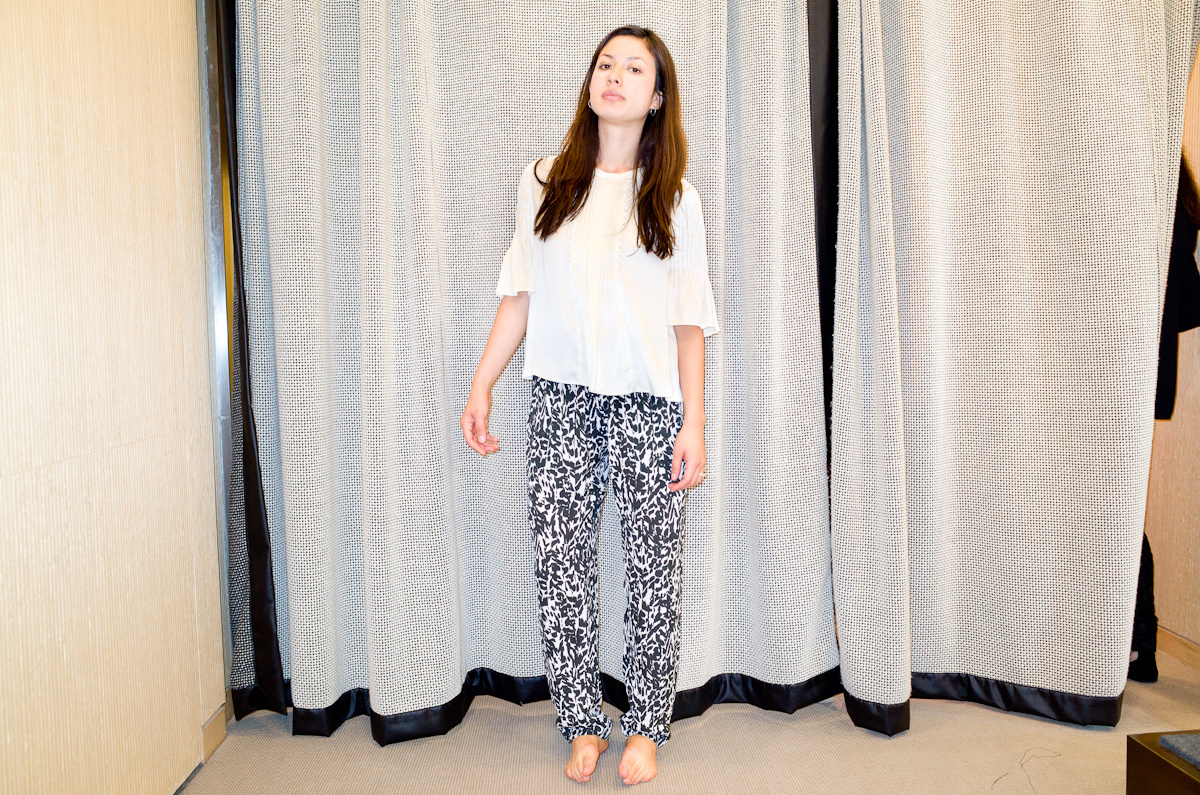 Alexander Wang.

Isabel Marant.

By this time my friend Myles had arrived to help me take photos, so we got him into the changing room by saying we were shopping for my boss and she needed photographs. The assistant looked a little suspicious when we started trying out different backdrops, but she we just looked at her like, "You have no idea who you're dealing with."
An hour and a half later, the store manager came to knock on the door of the room, saying that there are no photos at Barneys. We told him our story again, and he backed off. Seriously, guys? Who sends their assistants to take photos of themselves making out with a mirror?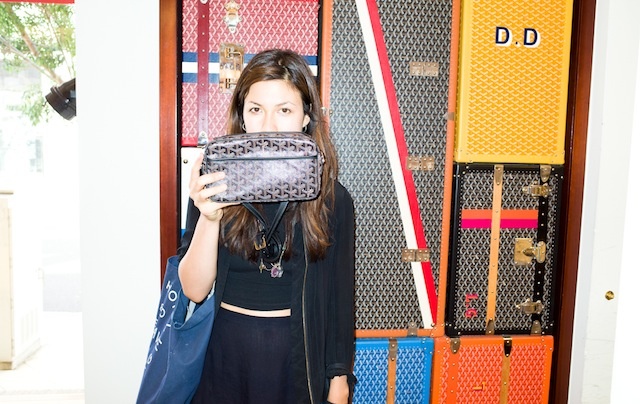 Pouch by Goyard.

At around 2pm, we emerged, had a browse at Prada and Goyard, and made a quick exit before we were thrown in Barneys jail.
2:30PM
We were tired now, but we'd only covered 17 of the 27 brands in "Fashion Killa." We were surrounded by many flash fash stores, but Dior looked the most inviting, so we popped in there first. It was, indeed, the nicest shop of the day. Everything was fluffy and glittery, like we were in The Bling Ring, and this was the greatest celebutante wardrobe of all time. I picked a wooly aviator hat and a sequined jacket—a snip at $13,000. It changed color if you rubbed your hand over it.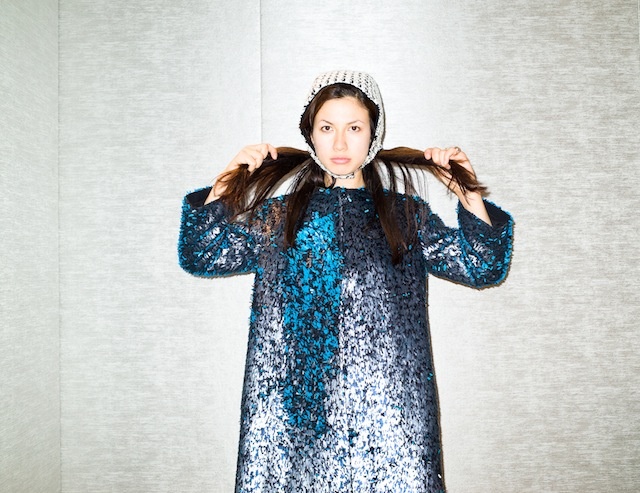 Hat and jacket by Dior.
I look adorable. A$AP Rocky would love this shit.

Tom Ford! Tom Ford!
3PM
The last time I came here I was helping someone buy a suit, so I headed back to that department because I remember the materials feeling nice. A tailored suit jacket at Tom Ford starts at $4000, but you can customize it. Like, you can get gold sewn into the lining. I forgot to ask how much extra that would be. It's definitely some extra.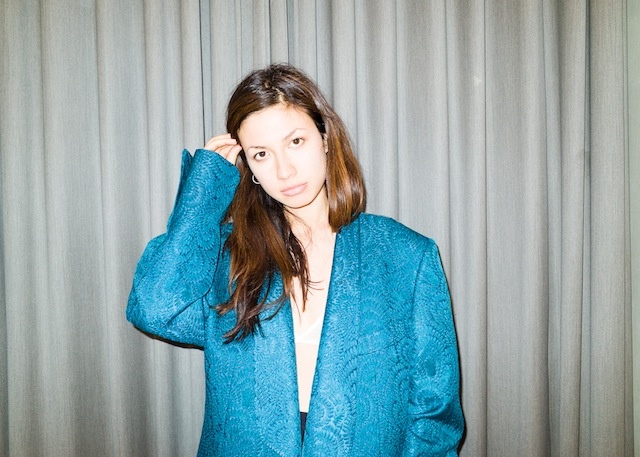 I like this little 'Swingers' number. Electric blue suit jacket by Tom Ford.
Straight after this we went back to Dolce and Gabbana: the Barney's Dolce line was too floral. But guess what? All we found was more flowers. It was all a little safe and afternoon-tea for me, but we did find these shades, which the sales assistant insisted we put straight back on the mannequin. #nophotos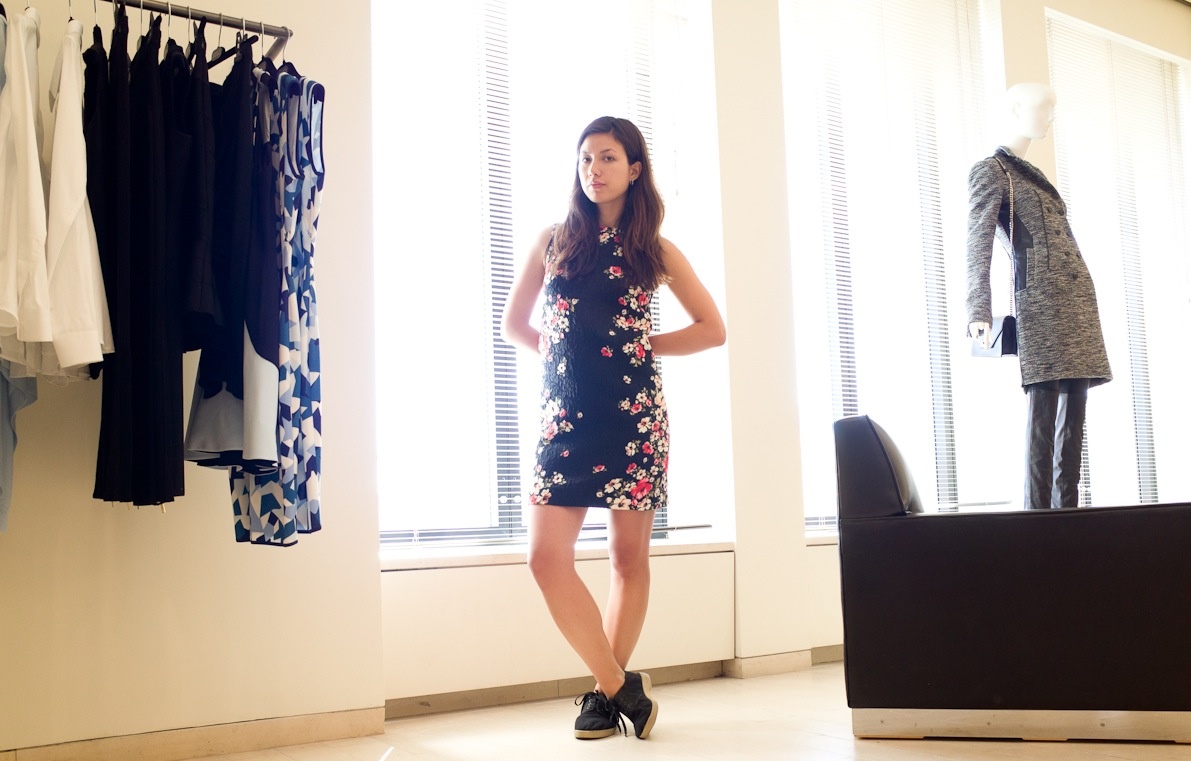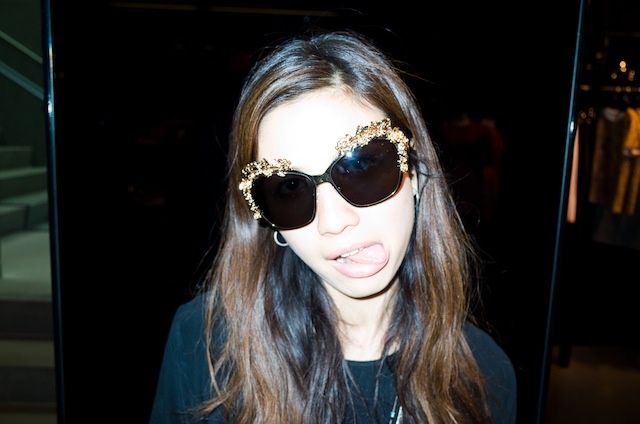 Dress and shades by Dolce and Gabbana.

Talking of shades, here's what I found in Prada and Cartier. The Cartier store has an elevator, and I think it's made of gold.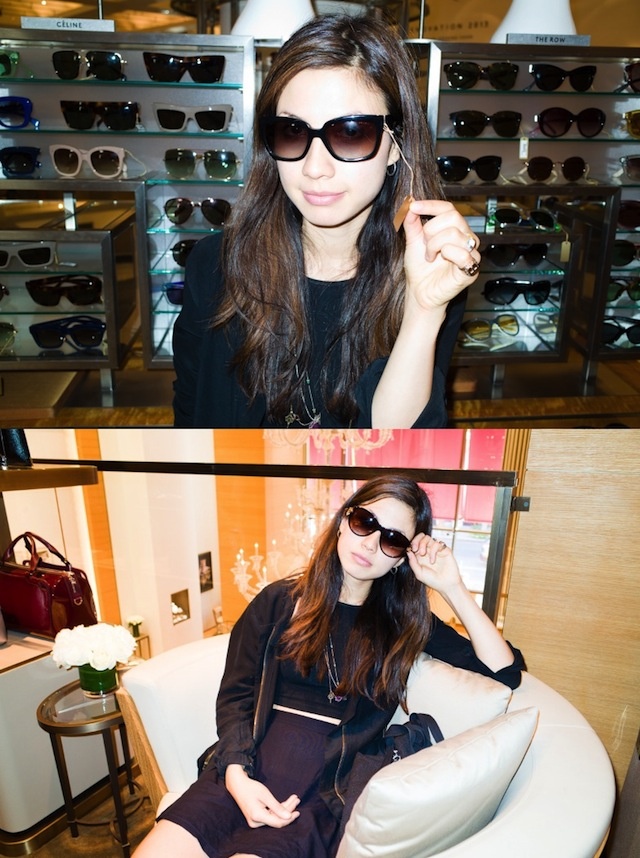 Prada, Cartier.
By now it was 3:45pm and we hit our first big disaster. Escada—located inside the Beverly Wilshire hotel—was closed.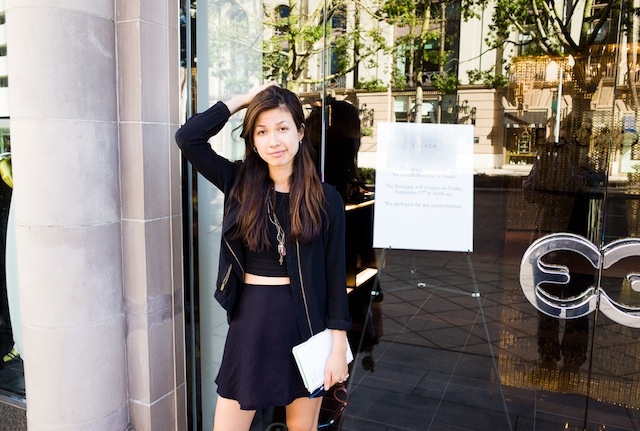 Thanks for nothing Escada.
As well as this, I couldn't find Visvim, Thom Brown or Raf Simons stockists anywhere in Los Angeles, which means A$AP Rocky's girl needs a Paypal account.
Here are some items I found online. It's all menswear, but I guess that's hot: oversized and naked underneath! Spoiler: I did not proceed to checkout.

4PM
By now I had been shopping for FIVE HOURS, and I was really, really tired. Plus, our cars had been parked for too long. Probably. We looked at our list and saw we still had one shop left on Rodeo Drive: Versace.
This store genuinely looks like where fashion goes to die. There was no one in it except three bitchy shop assistants, one of them threw us out after we'd spent too long in the dressing room. But guys, look! It turns out there is nothing more fun to wear than head-to-toe Versace! Kinda want to buy that bubble down for A$AP Rocky, too.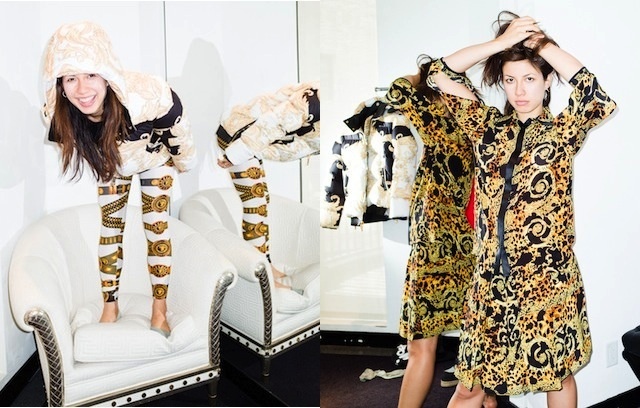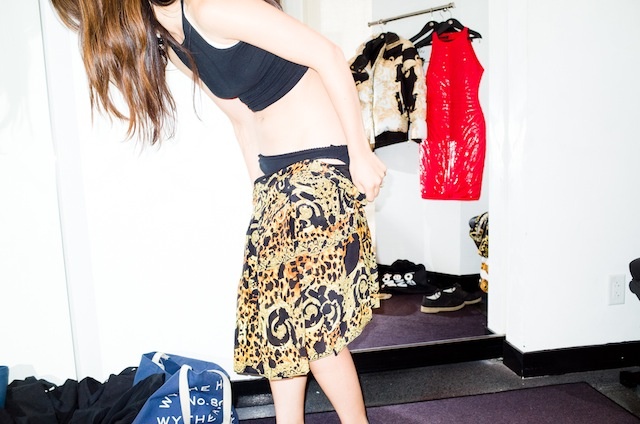 All Versace, except tank by American Apparel.
4:30PM
We left Rodeo Drive and drove to Costume National on Melrose, but it's become a boutique called Cerre. I chatted to the shopping assistant and browsed through a collection of handmade mixtapes they had. I didn't buy any. Who has time for music?
Heading home after a long day pimping my look, I checked over the song lyrics one more time. We made a terrible discovery: we completely forgot Linda Farrow! But I was not going to turn around. I guess what I'm saying is, I'm out. Rihanna, he's all yours.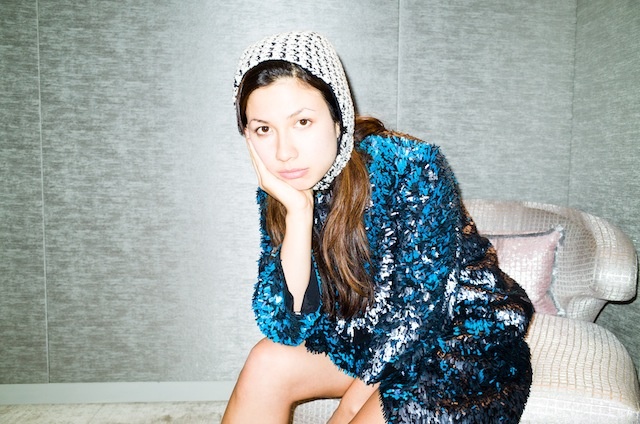 Combined costs of a basic "Fashion Killa" wardrobe: $111,183 (prices not including sales tax).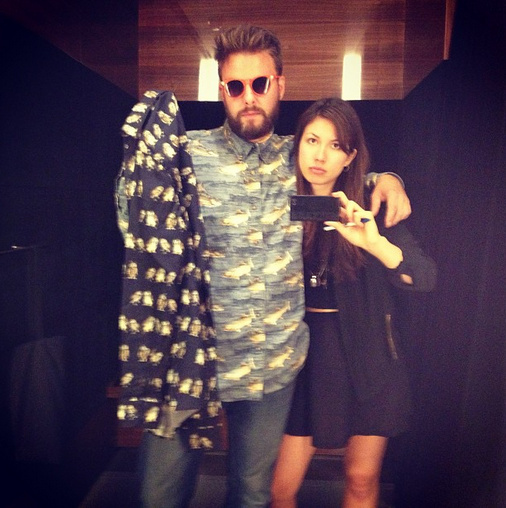 How long it would take you to acquire it: SIX HOURS.


Special thanks to my intrepid photographer Myles Pettengill. He's on Instagram - Myles_Standish

In tribute to the fact that, for this article, Emmy spent a lot of time wearing sunglasses indoors, she would like to alert you to World Sight Day on October 10. Toms—you know, the shoes—are encouraging people all over the world to wear sunglasses inside, as part of their #BESHADY campaign. So they're using a seemingly funny act to shed light on a serious need. On 10/10 it's #WorldSightDay so #BESHADY and join Emmy & @TOMS in raising awareness for visual impairment and global blindness.
Emma-Lee looks so good in a bonnet and makes music as Emmy the Great. She's on Twitter - @emmy_the_great.