Trying to write analytically about Gage and Kevin JZ Prodigy's recent collaboration "Bad Bitch" is like leaving a complaint about military spending in the middle of a warzone: you're better off ducking for cover. Rising UK producer Gage's claps, clacks, and square-wave stabs leave no room for debate, instead providing space for Philadelphia ballroom legend Prodigy to go off—"Yes I'm an icon, yes I'm a bad bitch, grew up on a farm, serving in a barn," he snarls, his voice somewhere between a drill sergeant and a wildcat.
"This is nasty," writes ballroom veteran MikeQ in a press release. "Can't wait to get it back to [foundational New York ballroom night] Vogue Knights."
While Prodigy's performance takes center stage, Gage's hissing production is equally crucial. The song caps off a banner year for the South London producer, spent churning out burners like "Telo" and "Shiftin" from the marginal zone between instrumental grime and factory noise. Stream "Bad Bitch", which is out today on http://www.beatport.com/label/crazylegs/27540http://www.beatport.com/label/crazylegs/27540, and check out his Firsties and Faves below.
First time you heard grime?
First legit grime track was "Pow" on MTV Base—I think a lot of guys my age probably heard it first with "Pow" as well, it opened the doors for many.
First time you ever got in trouble?
Earliest i can remember is my nan giving me a quick slap for putting my hand towards her fire.
First AIM screen name?
Loooool my first MSN email was like, "ugottaluvme."
First club experience?
Me and my guys used to go Hackney Wick to this rave called Nuke Em All and Red Star in Camberwell (R.I.P) and to an assortment of nights when we were 16 or 17. I got vivid memories of a guy called Dave at Nuke Em All who was there every time in the same outfit. If you know Dave then you know.
First job?
I was a paperboy for one newsagent for £15 a week, then I got headhunted by his rival for £20 a week.
Favorite hat?
I had a snapback with Professor X on it but I gave it away.
Favorite dark corner of the internet?Favorite rumor you've ever heard about yourself?
I once saw "fuck [my name at school]" etched on the top deck of the bus.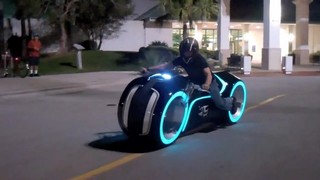 Favorite luxury items you'd buy if you could?

Favorite physical texture?
Teddy.
Favorite embarrassing thing you've ever witnessed happen to someone?
My mate overflowed a beer can at Rise Festival 2008 and the crowd behind him who noticed what was happening divided, but the people in front didn't clock. Then this bloke turned around to him and was like, "Did you just piss on my daughter" and he PINGED.
Favorite rap verse?
Griminal's mix cd Again Bars used to get me mega gassed.