Paloma Faith and her macaroons.

Nothing gets my gag reflex spasming faster than finding a hair tucked between the folds of my avocado salad sandwich. It's worse than finding a maggot. Or a slug. Or Donald Trump's lumpy face. So I was pretty surprised when I saw Paloma Faith's hairdo (above). I thought: macaroons. Macaroons made of hair. And I still want to eat them. What?
Aussie-born hairstylist Lyndell Mansfield is the woman responsible for making Paloma's hair look edible. She moved to London in 1998 and immediately started snipping supermodels like Kate Moss, Liberty Ross, and Karen Elson. These days she can also take credit for the sleek black bob that made Jessie J an instantly recognizable popstar, not to mention M.I.A's sexy tousles, and Beth Ditto's razored cuts. Not only is she a dab hand with a weave and some dye, she's so lovely that you'll want to invite her round to bake cupcakes, watch Pretty in Pink on VHS and braid your hair with candy-color extensions. Plus she's just as wild as her Pepto Bismol-pink mane.
Noisey: Are you the busiest person in the hair world?
Lyndell Mansfield: It depends on who I'm working with and when. This morning I finished a wig for Maurice from cabaret duo Bourgeois & Maurice. I made her old wigs, but this beehive is monstrous. And I picked up some hair because I'm working on a little piece for Rita Ora. Last week I worked with a brand new artist for some promo pictures and I've got a video with Jesse J coming up. Paloma is away at the moment in America, so I've got time to do other bits and pieces, but sometimes it's hard to juggle.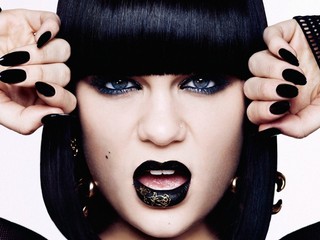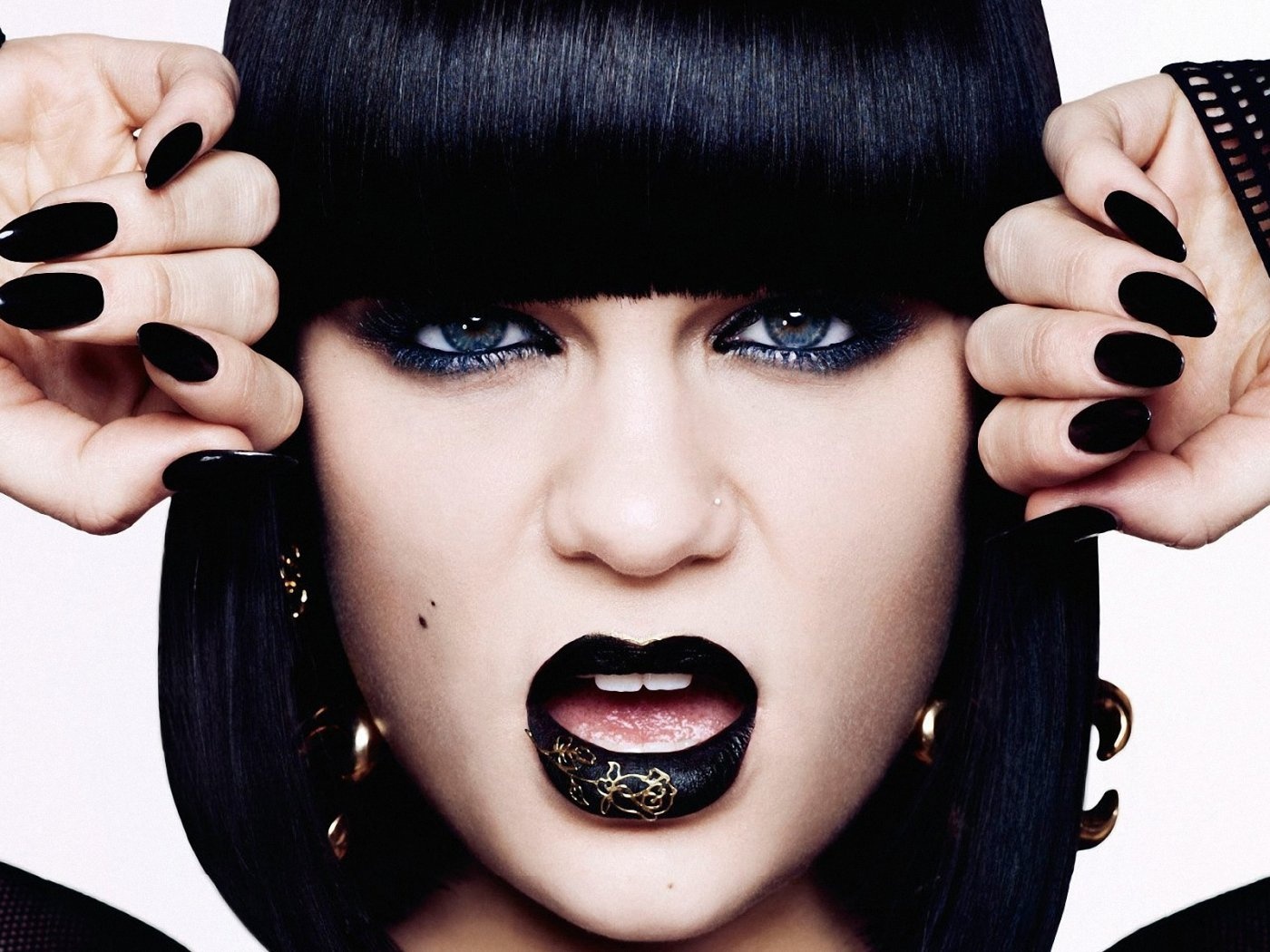 Jessie J.
Is it true that before you invented the Jessie J bob, you invented "the headjob?"
Oh God, where the hell did you find that out? When I was really little I loved brushing hair and massaging heads. Whenever I'd go to family outings, I would ask everyone if they wanted a "headjob" for 20 cents. That's what I would call it. I'm still notorious for it at fashion shows. No matter what we're doing, as soon as the model sits down, the first thing my team does is give them a nice little head massage. Even if what we do is painful after, it warms them up, and it takes us back to what we're about, which is trying to make someone look and feel good.
How did you get started in hairdressing?
My mum was doing her hairdressing apprenticeship when she got pregnant with me and then she didn't complete her training. Something about that rubbed off on me and it became all I ever wanted to do. I got my first shampoo job when I was about 12. My mum lied about my age to get me in the salon.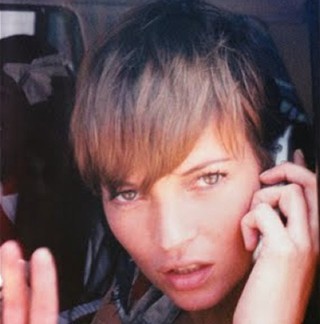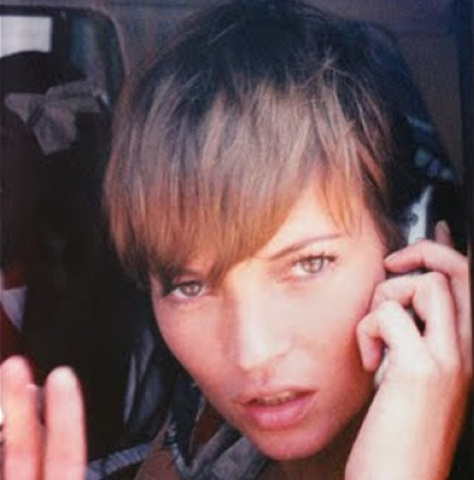 She must have been a huge inspiration.
Absolutely. She had me when she was 16, so I'm really lucky that I had such a young mum who was doing exciting things and into the music of the moment. Everyone would come to her house and get ready—like they do with me—to go out. I'd help zip them into their jeans and play with the make up and I absorbed their experiences. She always had vinyl in the house and I just used to sit looking at it and at the hairstyles of the artists on the covers: all the Heart albums, Bonnie Tyler, Madonna, Eurythmics, Cyndi Lauper…


Lyndell was responsible for this Kate Moss cut and color as featured in a Dutch mag shoot.
Have you had the chance to work with anyone from that era?
I did Chrissy Amphlett from the Divinyls' hair in Australia. Once I went to her hotel and must have waited at least two hours before she let me come up, because she was so hungover from her night before. When I got to her room, she had a robe on and she made me have a drink with her. Then she opened the robe and she was completely naked and covered in bruises. Back then, we'd do hair and make up, so I had to touch the bruises up. And she'd be like, "Sorry, I don't know if they're from the show last night or from good sex." I thought that was amazing. She was the most rock 'n' roll person I'd met at that age.
When else have you gone beyond the call of duty?
I've made merkins for a shoot. I worked with this photographer in New York called Cedric Buchet and he's obsessed with sexy 70s images of women. We were doing this shoot and there were gonna be a couple of nude shots. And the girls today, they've got no hair, babes! They're just Brazilian-ed, or Hollywood-ed, or bloody vajazzled. And so he said, "You know what, I'm really worried that none of the girls are gonna have any natural bush." I was like, "What do you want me to do about it?" And he said, "Well, can't you make something for down there?" So I had to research all these stories about the merkin. The more I knew about them, the more grossed out it made me. In the seventeenth and eighteenth century, women would wear merkins to be attractive to men because they had such bad lice, they'd shave off their pubes. Isn't that minging [gross]?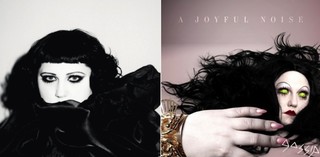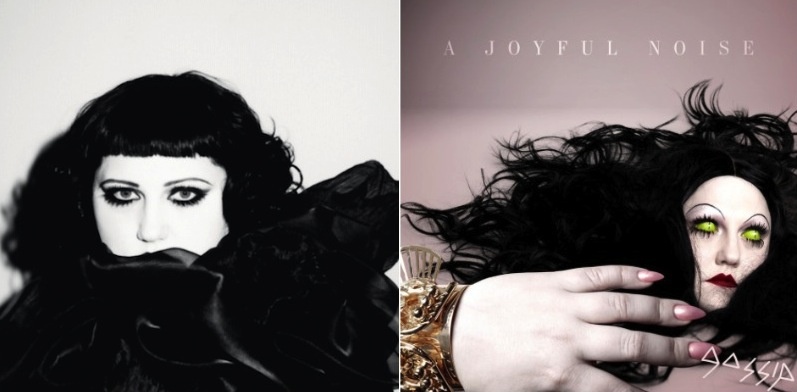 Totally ming! Moving on, how did you start working with Beth Ditto?
A stylist I met at i-D said, "Oh, Lyndell, we're going to do a little portrait of this really punk girl from America and I think she's someone you'd be really into." At the time they were this dirty little punk band from Portland, but Beth had such an energy and I knew I had to make her a wig. It was based on Divine in Female Trouble and it was so big. When Beth saw it, she said [adopts a southern American drawl], "Oh my God, Lynd-delll, this is ah-mazing." That was the start of our friendship. We've pretty much done everything together ever since.
What do you love about working with her?
I love that she's got just as much to say about what I'm doing to her hair as I do. We're both really opinionated; we both have really big ideas. I never say no, I always give it a go, and she's up for trying new things. She can just about get away with anything and a lot of people don't try to do that anymore. Something we love about musicians of the past is that they came out with another look, or reinvented themselves. You could see them looking beautiful this way and that way. Now everything has become so similar and regurgitated.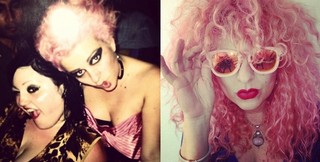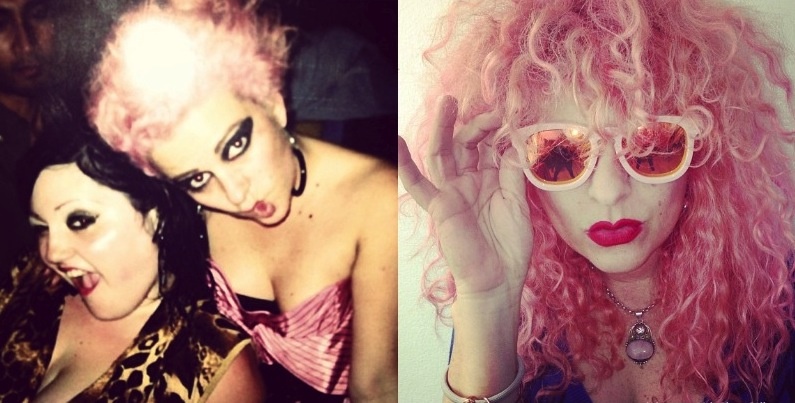 Beth Ditto and Lyndell.
You're a big fan of pink hair. Why do you keep coming back to it?
Pink's always been something that makes me happy. There's loads of weird color therapy studies, like if you put a bunch of aggressive men in a pink room, while they're in the room, they feel less aggressive, but somehow that can also make them feel a heightened aggression after they leave the room. I like to find out weird stuff like that. I guess pink has become quite contagious. When you find something that rubs off on people, it tends to be something you use as one of your secret weapons. It's like with Iggy Pop and his crazy skinny body. He never let himself get sloppy because he knew that it was one of his secret weapons. Once people talk to me, they realize I'm really serious about my job and I'm professional, but initially they can be a bit like, "Oh God, she's got pink hair." It's not so bad anymore, though, because we've conquered and pink has finally become the new blonde.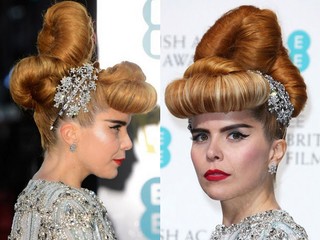 More kinda edible looking Paloma hair.
What have you made of the whole dip dye revolution?
It's great! People get so cynical and they're like, you taught them this, you did that first, you had pink hair, and now everyone's got pink hair. But I wasn't the first person to have pink hair. I'm not that egotistical. People I admired as a kid had pink hair. I love when you see people starting to really express themselves: to be able to feel like they can walk down a street however they want to look and not be bullied and not be called things and not even be stared at weirdly.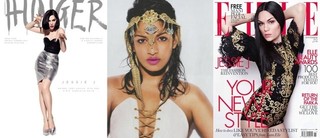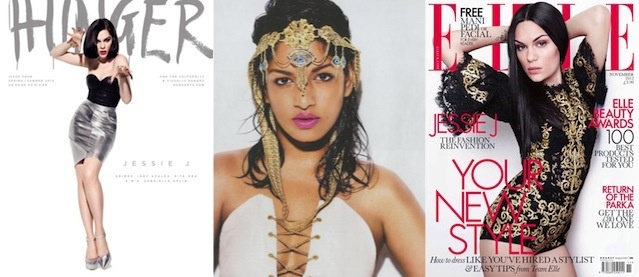 What did you think when Helen Mirren dyed her hair pink?
Oh my God, I was at the BAFTAs and I had an absolute meltdown over it. I tweeted about it straight away!


Jessie J and M.I.A.
How do you stay original?
It's going to sound really awful, but the general hairdressing world is the slowest to pick up on trends. And the Toni & Guy hairstyle—I mean—who wears those? If you go there, you're only going to get a number 25 or a 52. It's really important to not just look around at the obvious, but take a little bit of everything and mash it up. I guess I'm blessed with being a little bit older, so I've got influences that go back further, but I'm also someone who always looks for new things and listens to new music. I love going to see live music and seeing the kids in the crowd. Music is what starts everything.
Is there a common theme that ties all your hairstyles together?
My trend is to be anti-trend. Whenever anything's too obvious, I like to destroy it a little bit. I hate things that are overdone. I've got pink hair, but I don't put it in rollers and wear some big long extensions and look ridiculous. It's just my natural curly hair with pink in it. So do something crazy, but then keep it real at the same time. You have to own it and it has to suit you and then it looks beautiful. Also, whenever I do someone like Paloma Faith, it's about finding something in that world that's respectful to her look—in her case, that 50s glam style. But I also try to make it look fresh and something that someone can aspire to do. I always want people to copy it, you know? I don't care if you rip it off, that's what I'm doing it for.
Kate Hutchinson is seriously considering pink hair. We're seriously encouraging this. She's on Twitter - @KateHutchinson.
Style Stage is an ongoing partnership between Noisey & Garnier Fructis celebrating music, hair, and style.