[Editor's Note: We commissioned this piece in anticipation of tonight's Sisqo concert at SOBs. We're running it anyway, just so everyone knows what they missed out on.]
To understand Sisqo of "Thong Song" fame's come-up, let's consider the Fudgery, a chocolate shop and tourist attraction in the boring family-bait area of Baltimore called the Inner Harbor. The Fudgery is a place that makes fudge that has also somehow set the precedent that its employees must, in addition to being proficient at making chocolate, be very, very good at singing, and harmonizing, and dancing. Setting aside the racially problematic elements of a shop in the considerably white area of Baltimore that has young black men singing while they do labor with their hands, it is the sole charming slice of flavor (and probably ugh, "flava" to plenty) in what actually might be the only truly boring area of my shitty, beautiful, weird-as-hell hometown.
The Fudgery is where Sisqo and the rest of Dru Hill, the "urban" (read: black) boy band he was part of before going solo, worked as teens. It is safe to say that the demands of the Fudgery helped them hone their skills on a level unparalleled by other singing and dancing groups, because their day job itself facilitated rehearsal and practice and showbiz-style showing out. It's a very affecting image: Future R&B superstars coming together as a group while they make fudge for fat awful white tourists. And to get a little luddite on you, it's just a much more appealing narrative than today's which tends to be, "He sang on YouTube and some dickheads discovered him, and wow, here he is!"
Hell, Dru Hill (named after Baltimore's beautiful Druid Hill Park) themselves, now feels like some kind of throwback. See, the black boy band is for the most part, gone. Mindless Behavior, perpetually underrated and massively popular yet not represented by the mainstream pop radio much at all, are perhaps the only example of a tradition that bends back to doo-wop and was alive and well all the way into the '90s thanks to Jodeci, 112, and others. Dru Hill are a time capsule then, from a time when a group of young black men were viewed as mainstream digestible.
Unleash The Dragon, Sisqo's solo album which houses "Thong Song," feels like a thing of the past, as well. Packed full of big hooks and in-the-pocket post-R. Kelly sexytime rap-singing with minimal crossover appeal, it's pretty fascinating to consider just how little this music offered say, the average male, a key demographic. Contrast this to today's R&B, which tends to nod to bro emotions by packing the songs full of bitter break-up paranoia or a heaping dose of mansplaining, Unleash The Dragon is gentle, sexual, "lemme serve you gurl," sex music. Telling titles like, "Is Love Enough" and "Your Love Is Incredible" earned Sisqo the right to make "Thong Song," and get away with it.
In other ways, Sisqo literally seemed like he was from the future: Sporting a metallic-colored Julius Caesar haircut and dressed like somebody in The Fifth Element, he became a booty rap & bullshit big deal during 2000, thanks to "Thong Song." The slinking single ended up as the fourteenth biggest song of that year, right behind "Jumpin' Jumpin'" from Destiny's Child. "Thong Song" and Destiny's Child domination ("Say My Name" also sat at #6 that year) makes it clear that the start of new millennium introduced rapping and singing as one pop-friendly, urban-skewing um, thing.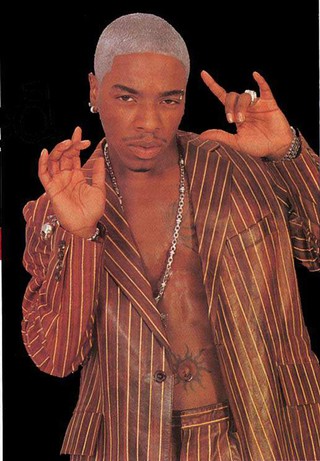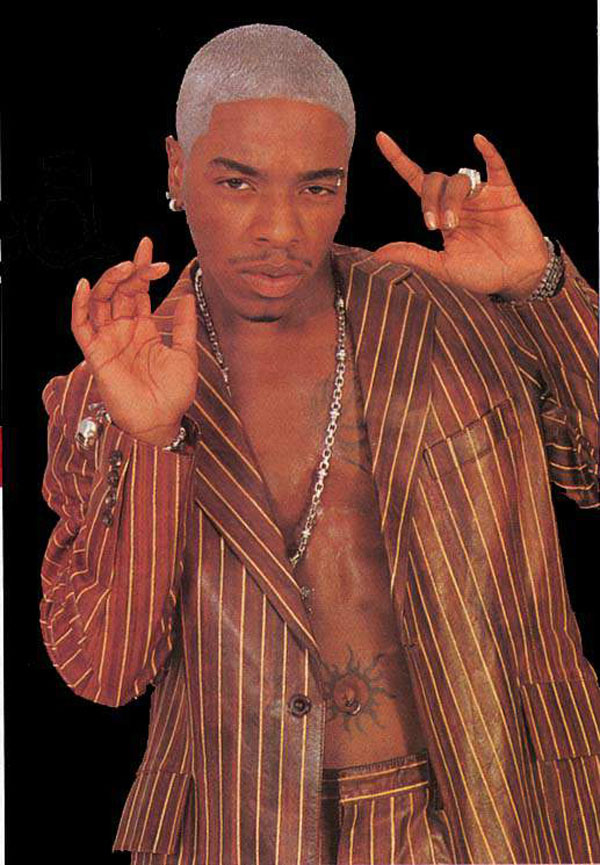 For real, we tend to tie Kanye West's 808s & Heartbreak mumbles and Lil Wayne's Auto-Tune period to the success of a rap-singer Drake and just in general, a sneaking away from just plain rapping, but surely, modern radio rap contains plenty of that on-beat, bounce bounce singing first figured out on "Thong Song," and mastered by Beyonce and crew (not to mention, Aaliyah and Timbaland, whose "Try Again" is #12 on the 2000 Hot 100). Sisqo, hardly afforded the legendary status of the others mentioned here, is nevertheless, part of that whole aesthetic turn.
And because "Thong Song" is such an inherent part of probably the formative years of a lot of people reading this, be it middle school dances or your first creepy make-out party/kegger, it is easy to take it for granted. But would you not, in 2013, pray for something this eccentric and blunt to pop up on the radio? The explicit goofiness of "Thong Song" over the joking-not-joking misogynist douchebag boogie-down of "Blurred Lines"? Doesn't the hub-bub around Miley Cyrus seem a little silly and antediluvian when you blast "Thong Song?"
Plus, wow oh, wow, producer Tim & Bob's beat! "Thong Song" pumps, pulses, throbs, and squeaks like club pop, but there's also this clump of almost scary strings swinging through it all (a sample of guitarist Wes Montgomery's jazzy, classical-skewing cover of the Beatles' "Eleanor Rigby") and holy shitballs, that mid-song breakdown where a stormy cloud of electronics gets added to the mix and then it's all given a pre-EDM serotonin rush synthesizer bump and Sisqo's vamping about asses (and feet?!) like Kirk Franklin cries out about Jesus, turning his gospel music experience into something pretty profane? This might even be "maximalism?"
There you have it, man. Sisqo, as one of the last members of the black boy band movement when it mattered, singing and rapping at the same damn time before everybody did that, and appreciating ass back when no one could've imagined twerking becoming colonized. He is a predictive pop figure, and he robbed a generation of a beautiful, redemptive moment tonight by canceling his SOBs show.
Brandon Soderberg unleashes the dragon on a daily basis. He's on Twitter - @notrivia