Listen to 'Director,' Yonatan Gat's Free-Improv Psychedelic Shred LP
The ex-Monotonix riffer also just recorded a new record at Steve Albini's studio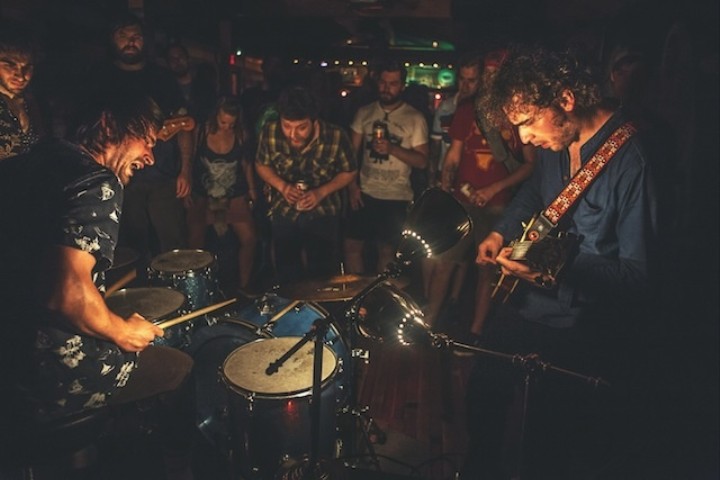 photo by Bryan Parker
After a seven year string that left a path of burning garbage cans and mosh pit destruction in its wake, hair-exploding Israeli trio Monotonix called it a day, retiring its nasty Stooges-cum-MC5 riff-rock for the wholesome family life back in 2011. But Yonatan Gat, Monotonix's guitar slaying general, wasn't about to trade in his inhuman stash of massive licks to squeeze out a few puppies like his ex-bandmates. Instead, Gat, after a bit of soul searching, morphed from proto-punk disciple into globetrotting, world music-inspired maestro. Last year's Iberian Passage EP crystallized Gat's reinvention, a mostly-instrumental trip into dizzying Brazilian-flavored strings-tripping psychedelia.
Now Gat is back for his latest offering of ax-wielding awesomeness. The NYC/Israel/Sao Paulo-based guitarist and his cronies checked into the Sacramento studio of Chris Woodhouse (Thee Oh Sees, Ty Segall), putting mounds of jams to tape. The culmination of those sessions has wound up as Director (due March 3rd via Joyful Noise Recordings), a mind-blowingly prolific journey crossing vibes of DIY dives and avant-garde jazz spaces. With seamless fret-stomping, a killer rhythm section and singing in three different languages, the tribalcentric Director plies the psych-jazz improv fusion of late period Miles Davis, weirdo Middle Eastern surf-rawk and Western African complexities with raging punk rock intensity.
True to his econo jamming and nonstop touring ethos, Gat already has a new record in the can, recorded at Steve Albini's Electrical Audio, before Director has yet to be released. Expect that "twenty minutes of brutality" to be unleashed later this year.
For now, we here at Noisey are proud to present a stream of the coiled free-improv godhead guitarscapes of Director with Gat adding his two cents, and then some. Order your copy of the LP.
NOISEY: You've done a shitload of touring with Monotonix and solo. Looking at the song titles of Director, your new record, it seems like they were inspired by those Stateside and global treks. Were they?
Yonatan Gat: Not really. It's a little more abstract than that. Definitely different songs are influenced by different styles on this one. When you make music for such a long time for a living like I do, part of the job is getting to travel a lot. But you can do it in a really isolated way where you get to the hotel, play the show and then go back to the hotel. Some people choose to spend more time getting to know the places they are and things like that. I think with this project a little bit, it's drawn from a lot places that we've been and a lot of the music from the different parts of the world. At the end of the day, music, basically, is the same. There's no reason for rock and rollers not to use ideas of Western African musicians. There's no reason not to use ideas of jazz bands and things like that. And that's what kind of a little bit of part of what Director is about.
So songs from Director like "Casino Café," "Gibraltar" and "L'Atlantis" aren't actual hotspots you visited then wrote songs about.
I like to leave it open. There is kind of like a direction I would take and that's part of the reason it's called Director. I like to look at it like each side—it's a vinyl record, right? So, you have side A that starts with "East to West" and side B that starts with "North to South" and I like to look at each one as a certain journey with a certain direction. That's the way this album feels a little bit. Everyone can hear what they hear because that song, for example, can transport one person to a certain place and transport another person to another place. I wouldn't want to pinhole where, to me, the songs take place; it's usually not that simple. It's not every song takes place in a specific place at a specific time every time I play it or I hear it. But there is definitely a feeling of movement and that's what a lot of this record is about.
Trippy field recordings are all over Director, as well as on last year's EP, Iberian Passage. What do you use to record those sounds on?
I have a TASCAM Field Recorder. It's a digital tape recorder. It's very small, smaller than a cell phone. It just fits in my pocket and it goes with me everywhere. Whenever I hear something interesting: an ambience, a place or sounds that are new to me or something like that, I record it and just catalog it and then I'll pull it out and use it on those two records—Iberian Passage and Director. That's a big part of those records.
How is Director different from Iberian Passage?
Iberian Passage is an EP and Director is an LP, so in that lies the difference. Iberian Passage was recorded in one place—in Portugal—with a lot of ideas from Portuguese music in mind. The point about Director is to take that idea and just expand it to an LP and expanding it also means taking it to more places and pushing the limits of the ability to combine and meld different kinds of music into rock and roll. But it's not about trying to explore as many genres as possible into one to prove a point or something like that. It's more about if you are interested in many things, are you allowed to play with them all at the same time and still stay true to yourself.
When you were in Monotonix, did you feel constrained by that sound and you had all these ideas in your head that came out when the band broke up and you went solo?
I think that's part of the point of a band, in general—that you're constrained but it's awesome, too. And that's Monotonix: you're constrained because you're working with people that are just as important as you in the process. Not everybody can do everything so as soon as one person is limited and he's not able to do something, it puts you in the exact same limitation. I think that's part of the idea: sometimes those limitations are really good. For me, Monotonix was really good at the time and it really fit but when it stopped being a band, it was really obvious to me I wanted to take it into a completely different direction.
Were you playing or jamming on the type of music you're exploring as a solo musician when you were in Monotonix?
No. Actually, when I was in Monotonix, I was completely dedicated and committed to the project. Part of the reason the band stopped is that the other members of the band started having families and children and it was harder for them to tour. We just said "If we can't do it full time, we can't really commit ourselves to it." It would be a lie to, like, reunite and do a summer festival once a year to make money. So we just stopped doing altogether. Then I took some time and during that time I thought to myself "What do I want to do?" The reason I didn't come immediately with a new band was if I did, it probably would have sounded exactly like Monotonix. In some things, this (solo) project is aesthetically different from Monotonix but in some ways it's similar, too. We play on the floor, the same way Monotonix did, a lot of the shows and the performance are about the interaction with the audience in ways that are really similar to a Monotonix show. On the other hand, Ami (Shalev) is not there to spill garbage cans around and the other stuff that he did.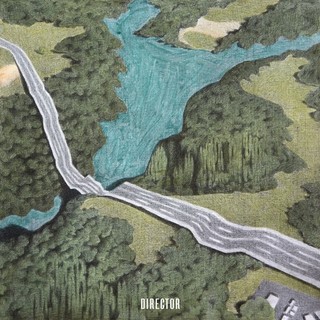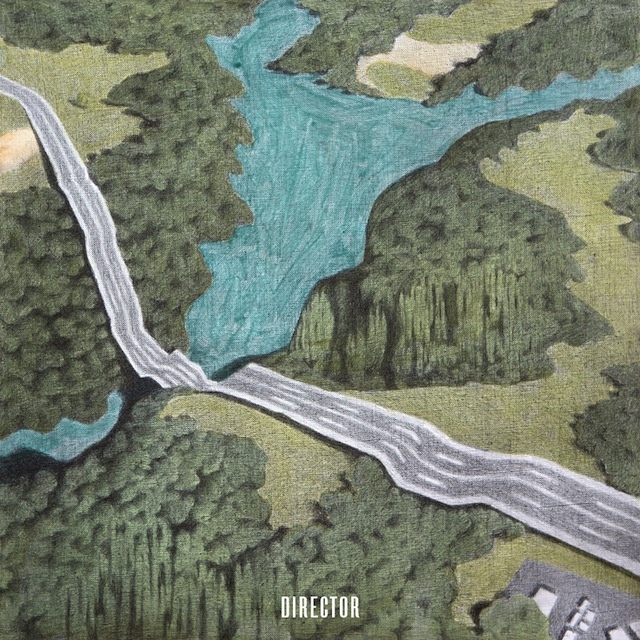 Do you miss the insanity of those live Monotonix shows?
I don't even think about it anymore. You asked me earlier in Monotonix if I was thinking about doing another thing. I wasn't—I was completely immersed in that project. Now that I have the new thing and the idea about the new thing is it will be less constraining, too. I already know the way our next record is going to sound because we finished it. We are just finalizing the sequencing in the next couple of weeks.
Whoa. Director just came out and you have a new record in the can already?
We work pretty fast because we improvise. We work differently; we don't need to sit, write songs, arrange them, practice them and play them live and then record. It's more about putting yourself in a certain state together as a group of musicians and be able to really reach a really high place together. It's different. It's much more psychological and freaky. With improvisation, we have a much better chance of being prolific than in Monotonix, which was much more of a normal band when it came to the way we made music.
Can you fill us in on this this new record you've already completed?
The next record we've made was at Steve Albini's studio (Electrical Audio). We had one day to record it because it's very expensive and it's really, really different than Director and Iberian Passage. It's an absolute brutal record. It's like rave music but with guitars. No computers, nothing. It's like the wildest rave you can imagine just played by three guys on basic dinosaur instruments—guitars, bass and drums. It's really interesting and really different. Part of the point of this project is to allow me to not feel constrained. Sometimes it's great to be constrained; sometimes, you're better off free.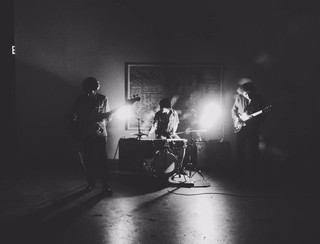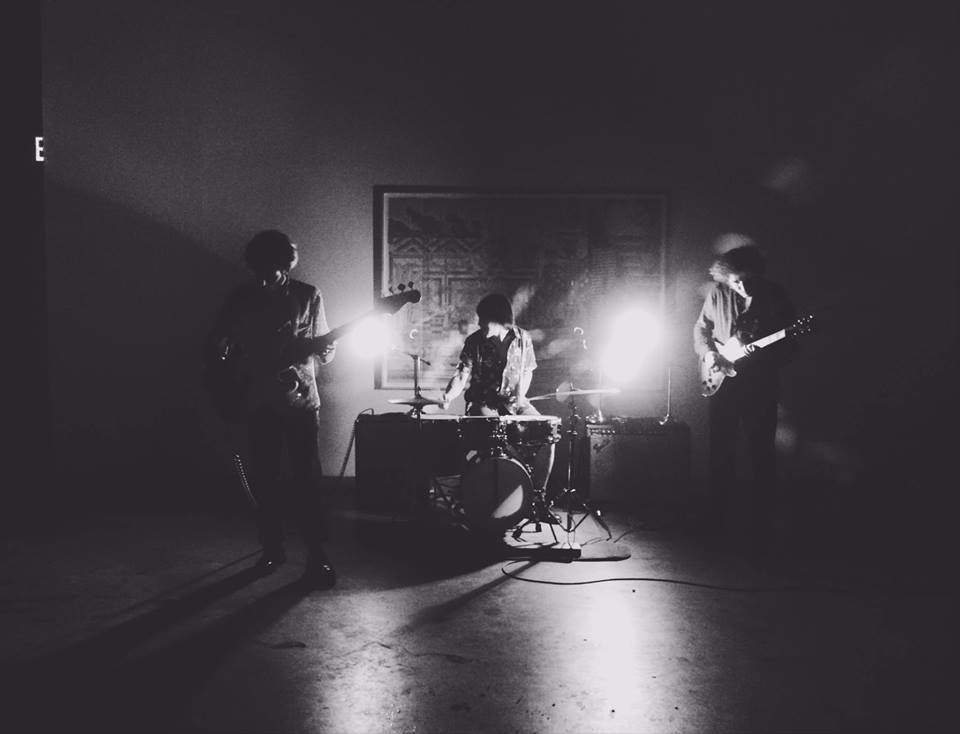 Director is pretty wild and this new one recorded at Electrical Audio will be even crazier?
Definitely. Director is a very cinematic record. It starts really loud and energetic and then it kind of goes down to a softer song and a guitar solo and then it develops again into three punk songs, a long drum solo and another punk song and an atmospheric piano piece and then a complete noise freak-out at the end. The one we did at Albini's studio is probably going to be an EP; we aren't sure yet. It's like twenty minutes of brutality. It's completely different and that's what we are about. I like bands that their body of work is every record can be identified as something. If you want to get specific, a David Bowie record or something like that, you know you're going to get one thing, and then on another record something different. So this project is about getting away from constraint but doing it in a responsible way, not being overindulgent and careless.
Is doing your solo stuff a looser environment than what you had in Monotonix, despite the manic live shows?
It's weird because Monotonix was a rock band that would write songs together and play them at shows exactly the way they are. In this band we start the show and we have no idea what's going to happen. That's how we keep it interesting, it doesn't get boring.
Do you have set lists when you play live or you just wing it?
Not really. We have some loose idea of how we construct our shows. We'll start with an option of five songs that are all in the same key and in similar tempos. So we'll go into one of them, then go into another one of them or into some improvisation. It's very, very loose, and even that can change its very foundation. For us, it's very exciting whether it's at a show or in the studio. I feel that excitement really translates to the listener, too, and it's much more exciting to listen to than a band playing the same songs for the 1000th time.
Are there improvisers in jazz who've influenced your shredding?
I listen to a lot of jazz. I really like Coltrane and his whole process going from A Love Supreme to becoming this totally weird free jazz saxophone player until he died—unbelievable. I really like Miles Davis, too, his late 60's and early 70's records like In A Silent Way and Bitches Brew. Those records were a really big influence while we were making Director because they were kind of made in a similar technique. It's just the musicians playing in the studio for a really long time and then Miles and the producer kind of edited or just took—I wouldn't say random moments—very unnatural moments. The songs don't always start at the beginning and always don't end at the end. It's edited in a really, really radical way, which is really interesting because the musicians are feeling the song in the middle of the song but then the listener only hears it from there. They hear them them coming right in the middle when they are already hot and already playing something. It's a very interesting approach and we played a lot like that that on Director and with the really radical editing stuff.
The sounds on Director seem to dip in and out like that.
Yeah, yeah. The songs just like evolve into a crazy noise and the noise even comes from another take of a different song and that will turn into an acoustic guitar, a little song for a minute-and-a-half and then turn back into this punk explosion. The way this record was made is our band doesn't really have a budget to spend a lot of time in the studio at this point because we're just starting out. We went in to Chris Woodhouse's studio in Sacramento for two or three days. He's a really great engineer. He made all Thee Oh Sees records and the Ty Segall records and we just spent like three days with him. He was great. He would record everything we did. If someone sat that the piano and started jamming around, Woodhouse would be there to record it. We played all the time, twelve hours a day for three days straight. We left with hours of material and mountains of tape and we didn't really have the budget to spend that much longer in the studio. So, basically, we went home and edited the whole thing. It took months—three months or something like that—to come up with the vision that Director is.
Catch Yonatan Gat on the road here:
2/25-2/28 Red Hook, Brooklyn, NY @ Pioneer Works ("Residency" each day from 4PM-6PM. Watch the band play live and record at their studio. Open to public. Free.
3/3 Brooklyn, NY @ Union Pool (Record Release)
3/4 Charlottesville, VA @ Tea Bazaar
3/5 Athens, GA @ 40 Watt *
3/6 Carrboro, NC @ Cat's Cradle *
3/7 Washington, DC @ Club 9:30 *
3/8 Philadelphia, PA @ Union Transfer *
3/9 New Haven, CT @ Toad's * ^
3/10 Boston, MA @ Paradise * ^
3/11 New York, NY @ Webster Hall *
3/16 Knoxville, TN @ Pilot Light
3/17 New Orleans, LA @ Circle Bar
3/18 Houston, TX @ Walter's Downtown * ^
3/19-21 Austin, TX @ SXSW
3/22 El Paso, TX @ Lowbrow Palace
3/23 Tempe, AZ @ Yucca Tap Room
3/24 Los Angeles, CA @ The Smell
3/25 San Diego, CA @ Hideout
3/26 Long Beach, CA @ Alex's Bar
3/27 Visalia, CA @ Cellar Door
3/28 Oakland, CA @ Night Light
4/1 Portland, OR @ The Know
4/3 Seattle, WA @ El Corazon &
4/4 Boise, ID @ Neurolox
4/5 Salt Lake City, UT @ Kilby Court
4/6 Denver, CO @ Glob
4/7 Lincoln, NE @ Vega
4/8 Chicago, IL @ TBA
4/9 Detroit, MI @ PJ's Lager House
4/10 Sudbury, ON @ Townehouse
4/11 Toronto, ON @ Silver Dollar
4/12 Hamilton, ON @ This Is Hollywood
* w/ Of Montreal
^ w/ Deerhoof
& w/ Calvin Johnson