We all know from listening to shitty DJs that shitty music can make or break a setting. If you're trying to drop a panty or two, you need to consider what music you're playing. Different types of panties/man-panties (AKA "manties") come off with different types of music, so don't scare off that square girl just picked up by leading with Max B's "Fuck Ya Butt" as an opener. This is a challenge. An impossible challenge.
Guess what? You're in fucking luck, because I made a playlist that caters to both people who find rap misogynistic and to really nice young ladies and gentlemen who happen to love rap. Download it here.
Phase One - Begin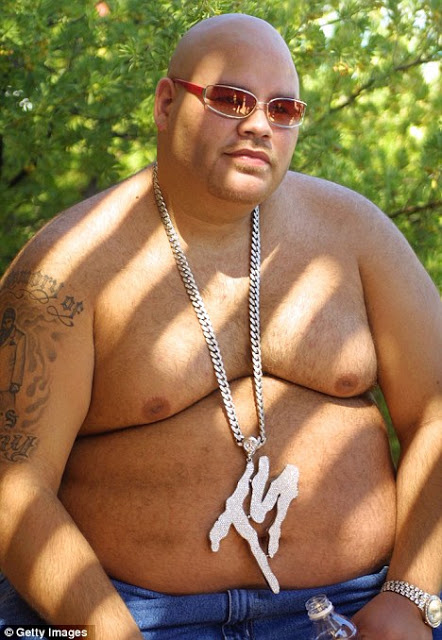 First off, the opening's gotta be right. You're making a first impression—you fuck that up, and you will be fucking nothing and no one. Don't be obvious that you're trying to beat by putting on some wildly literal shit like Adina Howard's "T-Shirt and Panties." Start off on some lowkey not TOO sexy shit—no heavy R&B, no Jodeci. Think smooooove joints that don't have super obviously penetratory hooks/choruses.
Tracks 1-3
1. Gunplay x Isaiah Toothtaker - "Frownin' (Sasac x The Hood Internet Remix)"
2. French Montana - "Shotcaller"
3. Max B - "Flash Dance"
All these tracks are extra smooth without being overly sexual; they set the tone without being like YO I'M TRYNA BEAT. Nobody expects that you're trying to fuck to Gunplay, Toothtaker, Frenchie, and Max B, and if they're lame they probably what any of that even is.
Phase Two - The Swoop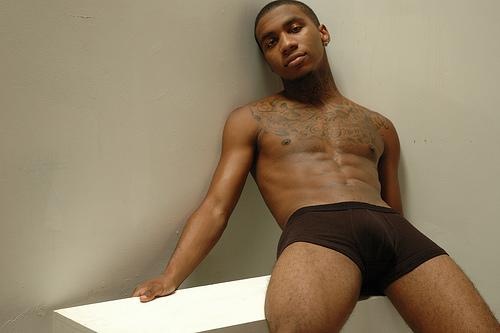 You need smooth transitions between songs. You are the DJ here. The tone of each track should eeeaaaaase into the next track like a dick in a tentative pussy. You don't jump from Barry White to Sir Mix A Lot, dig?
Tracks 4-5
4. Young Thug - Keep in Touch
5. Doe B - That's You
These two tracks are like a lil IRL subtweet to your potential lover. If you're the type to creep and inch over you should do it over these two tracks. Young Thug going, "Won't you fall in love with me... and every time I think of you I want sex baby" and Doe B saying, "Got me fallin' for your love think I need a parachute, will you be my Cinderella can you wear this glass shoe?" sounds corny to some, but these are subliminals you're planting into the brain of this person's penis/pussy/butthole. Before you get into deep slow jamz and cutz to cut to, you gotta pepper in these subliminal songs with regular smooth songs about money, drugs, and strippers. Basically you should put on French Montana because he is New York's reigning king of stripper jamz.
Tracks 6-18
6. French Montana - Stylin On You (produced by Harry Fraud, who is the king the kind of lowkey sensual beats)
7. French Montana - Goin In For Da Kill
8. French Montana - All She Wanted is Money
9. Gucci & Waka - Round of Applause
10. UGK - Diamonds & Wood
11. French Montana - You Belong To Me
12. French Montana - They Not Ready
13. French Montana f. Three 6 Mafia - Money Weed Blow
14. French Montana - Wasted
15. Rich Homie Quan - Type of Way
16. Max B - Picture Me Rollin
17. Hell Rell - Never Gonna Dance
18. French Montana x Max B - Bricks & Walls
Phase 3 - Closing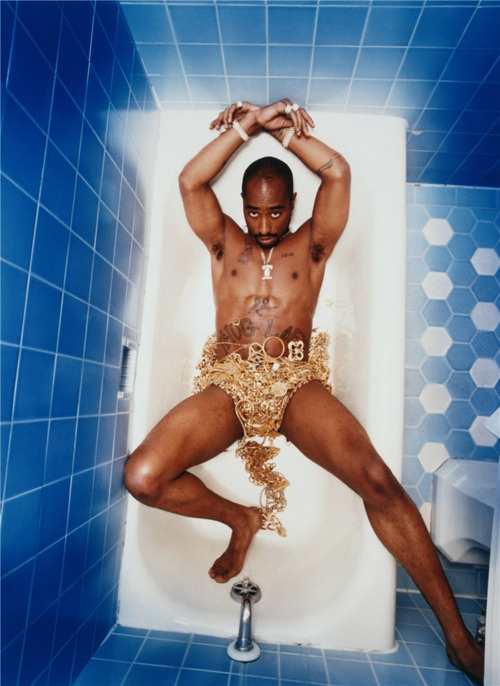 At this point you've had over an hour to make the swoop. By now you should be in or around the making out area. With rap it should go from smooth joints to more "for the ladieeezzz" type jams to slightly harder Stripper Deep Cuts shit and then you round it out and finish off to sweaty R&B. Think making out and then transitioning to blowing her back out. There's a soundtrack for both of those activities and they're different. This is the penetration phase. This is the transition from smooth raps to slow jamz. This is where all the throwback 90's R&B come in. guaranteed to keep the mood going. At some point between track 19 and track 43, someone should be moaning.
Tracks 19-43
19. G-Unit – "Smile"
20. Cool J - Loungin Remix
21. Nicole Wray f. Missy Elliot - Make It Hot
22. Foxy Brown f. Jay Z - I'll Be
23. Mya f. Jadakiss - The Best of Me
24. Missy Elliot - Hot Boys
25. Total f. Biggie - Can't You See
26. G Unit - Wanna Get To Know You
27. Mobb Deep f. 112 - Hey Luv
28. LL Cool J - Hey Lover
29. Mariah Carey - The Roof Remix
30. Aaliyah - If Your Girl Only Knew
31. TLC - Creep
32. Groove Theory - Tell Me
33. SWV - Rain
34. Pretty Ricky - Grind With Me
35. Ginuwine - Pony
36. LL Cool J - Doin It
37. Pretty RIcky - Call Me
38. SWV - I'm So Into You
39. Pretty Ricky - Your Body
40. Soul For Real - Candy Rain
41. Pretty Ricky - Get a Little Closer
42. Ginuwine - Ain't None of Your Friends Business
43. Pretty Ricky - On The Hotline
Moments like these are the reason God invented Pretty Ricky. They have smooth voices combined with the rugged rapping and the most luxurious beats that are the auditory equivalent of a freshly wetted panty. Freshman year of college me and my roommates (all from the Bronx) used to blast "Bluestars" and grind in our living room to it in our pajamas. This part of the playlist is also where all the throwback 90's R&B come in.
BONUS ROUND: Drugged Out Sex
44. Massive Attack - Angel
45. Massive Attack - Inertia Creeps
46. Massive Attack - Exchange
47. Massive Attack - Dissolved Girl
48. Massive Attack - Man Next Door
49. Massive Attack - Black Milk
50. Massive Attack - Mezzanine
51. Massive Attack - Group Four
So in case you guys started having sex and decided to do some drugs in the middle, this would be a good change of pace. I included this entire selection of cuts off Massive Attack's Mezznine album because I recently strip teased a guy to it and lost my anal virginity to him after he made me cum five times and it sounded really good at the time. But then again, I was also on Vicodin and Klonopin. I had to heavily edit the selection of their cuts after I sobered up and listened to it again. But hey, if you're having drugged out sex this album is great.
When in doubt, check how your genitals react to the music, do you get the tinglies down there and want to take all you clothes off? Does it make you think about sex? If so, it probably should go on your Fuck Me Boner Jamz 2013 playlist.
In closing, some music should always be avoided when crafting a sex playlist:
-Fuck Maroon 5 as a staff, record label, and as a motherfuckin' crew. Why do you sing in a voice more high pitched than my sex squeals?
-John Mayer. I dare you to turn on "Your Body Is a Wonderland" around any real human being.
-Songs with sad Mommy themes like "Dear Momma" by Tupac; that shit is straight Freudian.
-Songs about STIs like TLC's "Waterfalls" and Cam'ron's "On Fire Tonight."
Bonus question from my editor:
What does Drake fuck to?
Aaliyah's one song with Magoo as a baby cooing on it.
Claudia C is thinking along these lines literally all of the time. She's on Twitter - @literalporn