First dates are weird. Your palms are sweaty. You're so focused on not looking like an idiot that you probably look like an idiot. You are obsessed with every detail, and your brain hops back and forth, trying to make meaning of all the new sensations, of all the pretending-to-be-an-adult, of the burden of another person's expectations upon you.

That's, loosely, the subject matter of uncomfortably, a story-based game by Rebekah Saltsman, Adam Saltsman, and Andrew Shouldice. The narrative concerns love: budding love, young love, uncomfortable love, and moves at an erratic pace, just like a first date at a "grown-up" restaurant. Like many IF-based games, you click on parts of the text to move the story forward, hopping from topic to topic like a teenaged brain trying not to think about sex too much.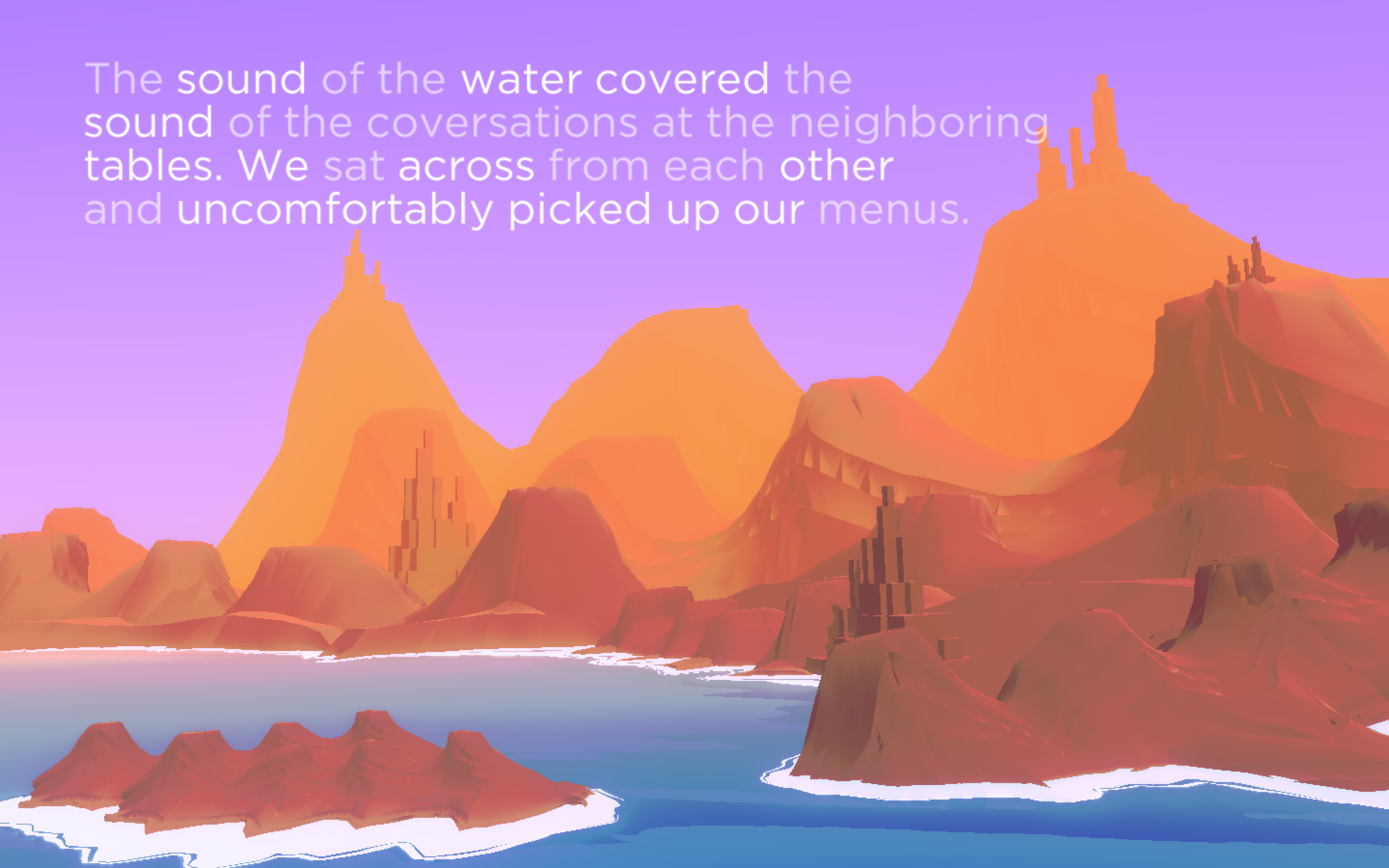 Unlike most IF games, though, uncomfortably is set in a 3D environment, harshly alien and softly familiar at the same time. Day and night ebb and flow. It's eerie and very, very pretty.
The game was made for train jam. You can download uncomfortably for free on its itch.io page.