Simple Roast Chicken Recipe
All you need is a chicken and some salt.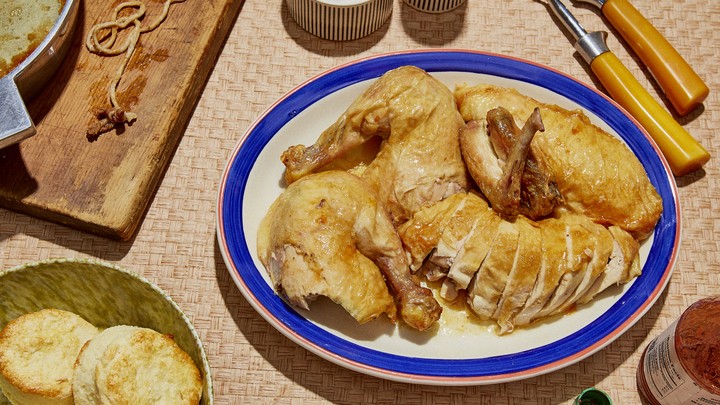 Photo by Heami Lee
Servings: 4
Prep: 10 minutes
Total: 1 hour 20 minutes
Ingredients
1 (3-4 pound) whole chicken
kosher salt
Directions
Heat the oven to 400°F. Place chicken on a resting rack fitted with a tray underneath. Season generously with salt. Roast the chicken until golden brown and a thermometer inserted into the thickest part of the chicken reaches 165°F, about 1 hour. Transfer to a cutting board and rest 10 minutes before carving.