The Latest Batman Game Includes an Image of an Actual Dead Person
Warning: this story contains graphic images.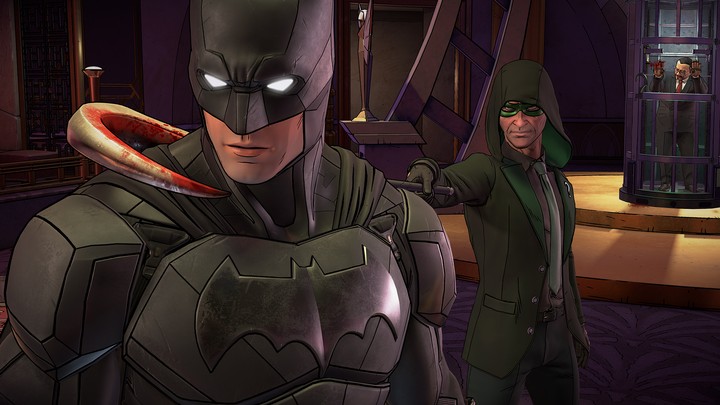 Image: Telltale
Earlier this week developer Telltale released the second episode in the second season of its Batman point-and-click adventure game Batman: The Enemy Within. Like all of Telltale's games, and unlike the action-packed Batman Arkham series from developer Rocksteady, The Enemy Within is all about plot and character development, allowing the player to solve puzzles and make choices in how the story unfolds.
If you're not a fan of Batman or adventure games, you probably didn't know this game existed, but you're more likely to hear about it in the coming days because this latest episode includes an image of a real, dead human being.
As Eurogamer reported, specifically, the game includes the dead body of the late Russian Ambassador to Turkey Andrei Karlov, who was shot by Mevlut Mert Altintas at an art gallery in Ankara, Turkey, in December of last year.
The event was highly publicized not only because it was a huge international incident, but because the photographers there captured the moment with some haunting images of the shooter with his gun drawn and Karlov's body at his feet.
It appears that the photograph that is partially included in the game was taken by Hasim Kilic (he's credited on Reuters and Getty).
Here is the original photo: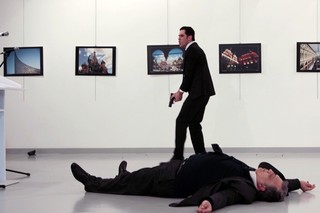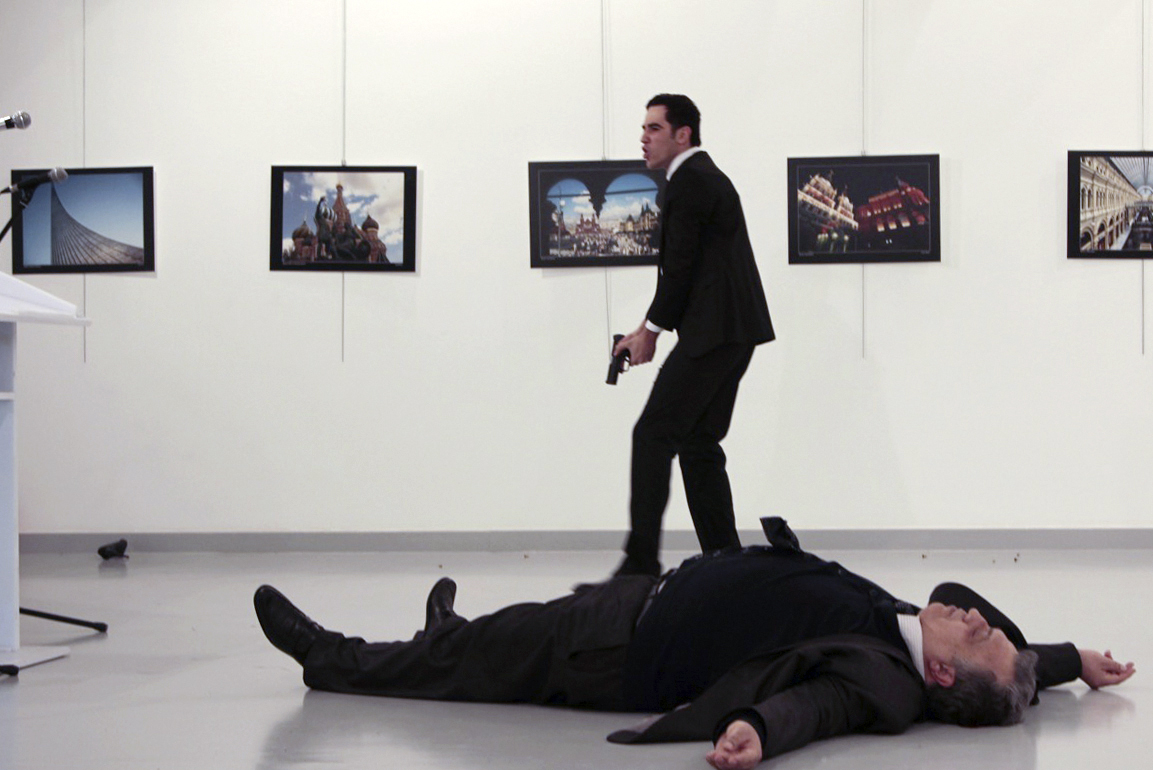 And here's how it appears in the game: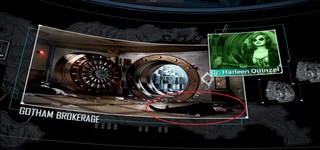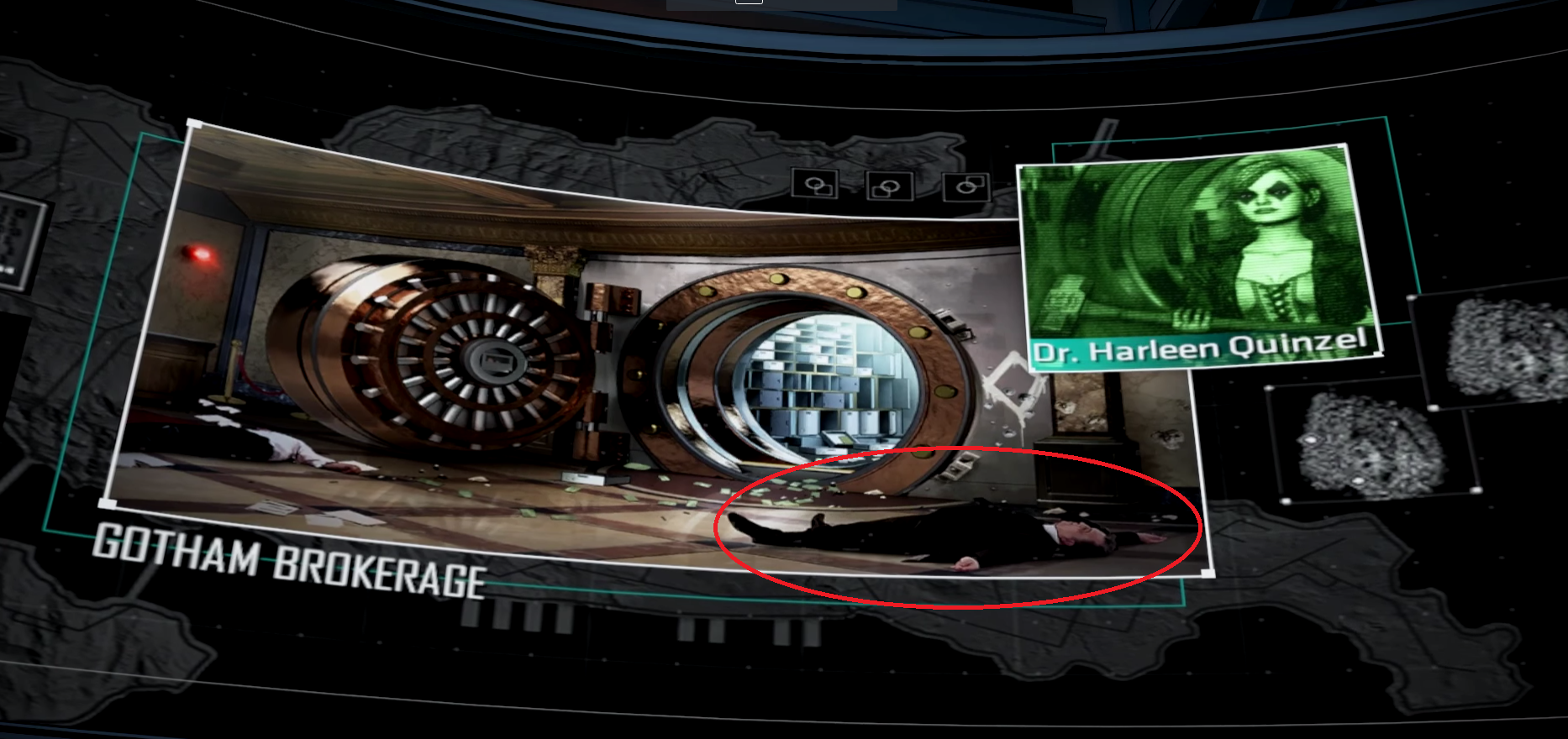 I have not played the game myself, but I've watched two Let's Play videos of it on YouTube (one from DanQ8000 and another from theRadBrad), and they both featured the image.
A Telltale spokesperson directed me to a statement from the developer that was published on Gamasutra:
"An update to the game has been submitted this morning that will be removing the image across all platforms. We regret this incident occurred, and we are taking appropriate action internally to ensure that we continue to maintain our high standards in Production and Quality Assurance," Telltale said.
My theory is that whoever at Telltale was making this particular piece of art of the game simply used Google Image Search with terms like "dead man" or "body and suit" and grabbed the photograph of Karlov without knowing it was real or thinking that no one will notice. Game developers have included images in their games that they shouldn't have in the past, and someone on the internet always notices.
For example, last year the trailer for Sony's Uncharted 4: A Thief's End included a painting in the background that was actually some concept art from Ubisoft's Assassin's Creed 4: Black Flag. Sony apologized for the mistake, took down the trailer, and replaced it with a version that didn't include Ubisoft's art.
Update: This story has been updated with comment from Telltale.