Back in 2011, Kris Yenbamroong decided to open Night + Market next door to his parents' Thai restaurant in Los Angeles. It wasn't a chef-driven move—it was a booze-driven one.

"I pictured the restaurant as a place people could come and drink. The food was honestly secondary," Yenbamroong said. "I just took over the space and gutted it and put some of my old photos on the wall and decided to pour natural wines. I had it as a drinking place, but any drinking place has to have some sort of food. That's sort of how the menu came about. It wasn't the other way around; I didn't have this big ambition to open up a restaurant."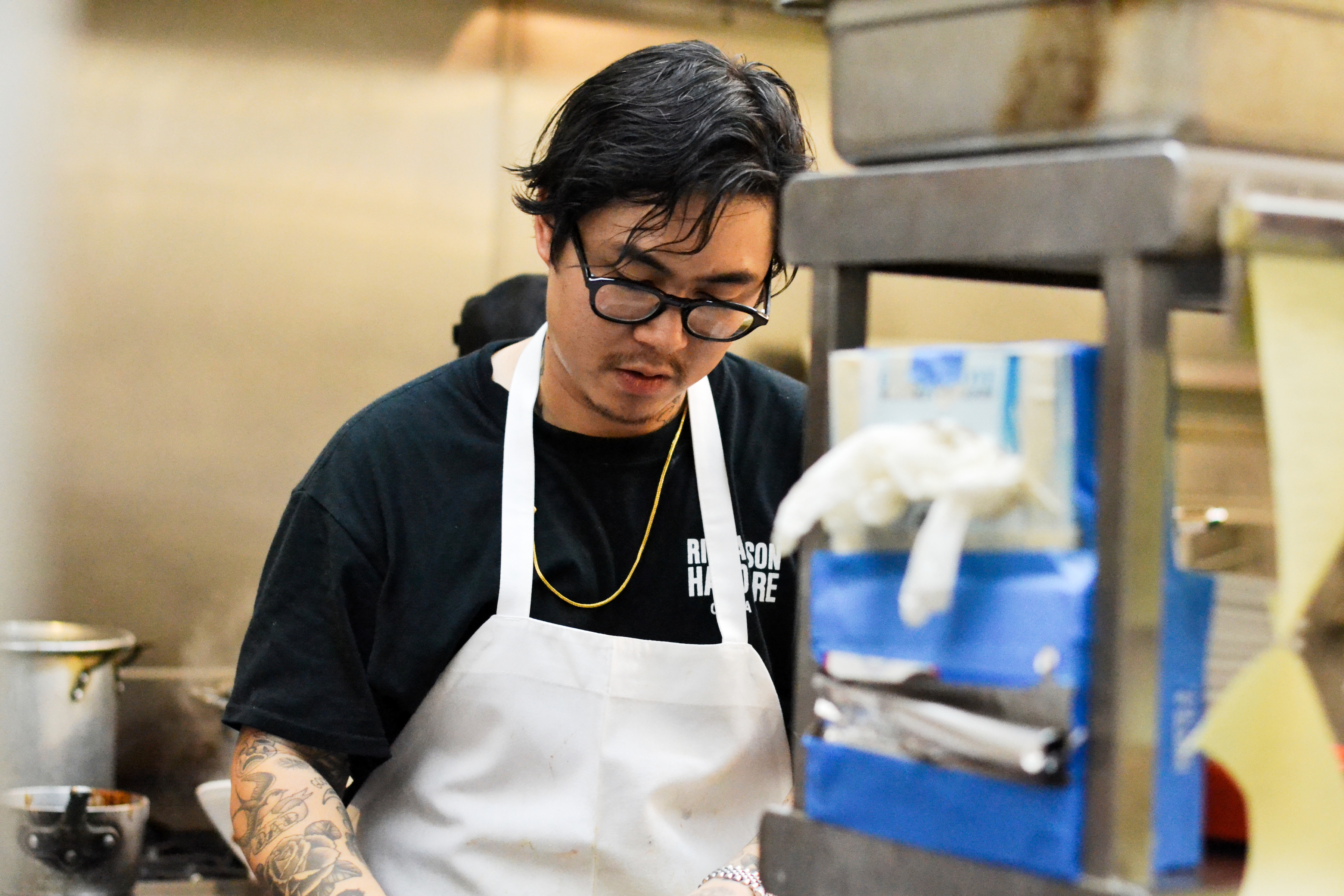 Shortly after the doors of his drinking den opened, Yenbamroong was approached to do a cookbook. "I obviously said no, because I felt like we had nothing to say," he said. "We were still finding our way. I never would want to do something if we didn't have something to offer."
Six years and a second restaurant opening later, the chef has something to offer to the Thai food enthusiast with Night + Market: Delicious Thai Food to Facilitate Drinking and Fun-Having Amongst Friends, a 320-page cookbook he wrote with Garrett Snyder. The book's title—and its contents—perfectly embody the restaurant's ethos.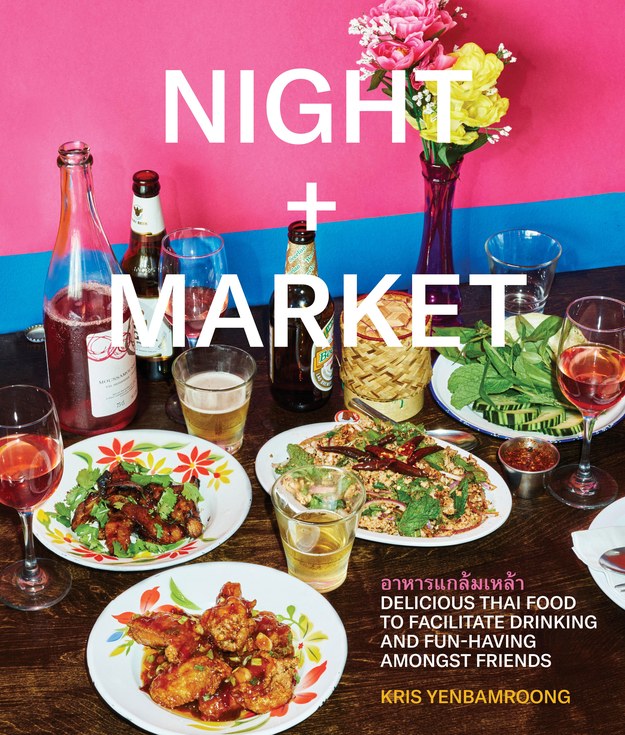 "It's really meant to be representative of what we do. It's all we do and all we really know," Yenbamroong said. "That's not our concept for this year—that's all we've ever really done."
The book isn't precious. It's not supposed to sit decoratively on your coffee table. Yenbamroong intended it to be a cooking manual, one that the layman can tackle.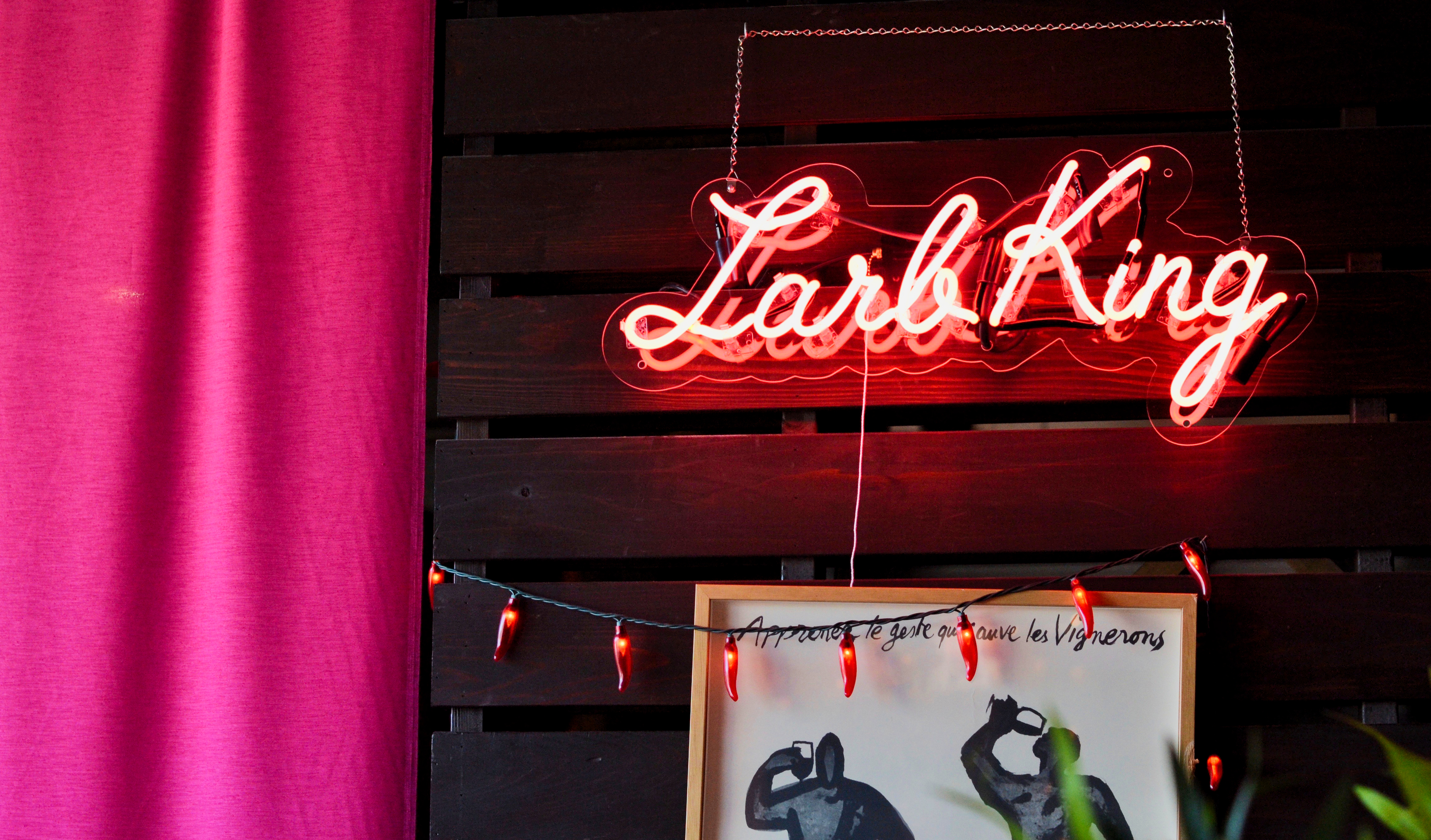 "Not only is it safe for beginners to Thai food, it's safe for beginners in general—people who'd never think to cook for six of their friends. That's the whole spirit of the book. It's meant to enrich people's lives. It's meant to fit into peoples lives and not the opposite," Yenbamroong said. "At the same time, the book isn't dumbed down or anything like that. At the restaurant, we're doing maybe 350 covers; at Song we're a 42, 44-seat restaurant. We're doing a lot of turns. We're not looking for ways to make things more complicated, we're looking for the opposite."
As drinking is at the heart of the Night + Market cookbook, we asked Yenbamroong to break down some basics on how to drink through the book. Here's what he told us.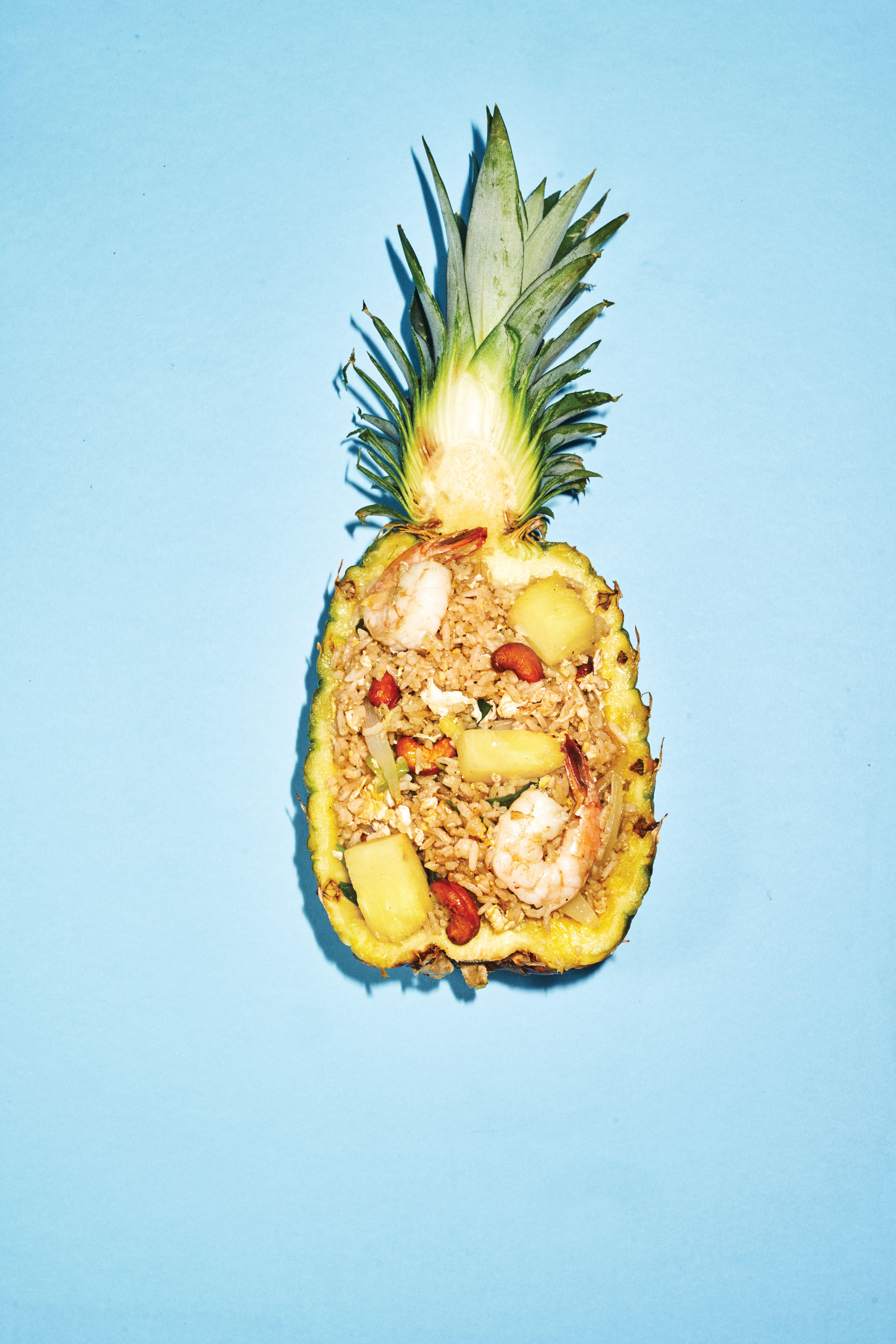 Drink wine with Thai food
I don't treat the book as a end-all, be-all guide to Thai cooking. It's really not that. It's just my very specific, biased view of how people should be cooking and eating this food. Even just cooking in general. It's the same thing with wine. Because there's no wine tradition, there's also no real valid orthodoxy with it.
I want to get people jump-started so they can figure out what they like. The wines in the book aren't even necessarily my favorite wines. All I'm saying is, here are some good wines that you may want to seek out, or something else similar. It's a jumping off point more than anything else.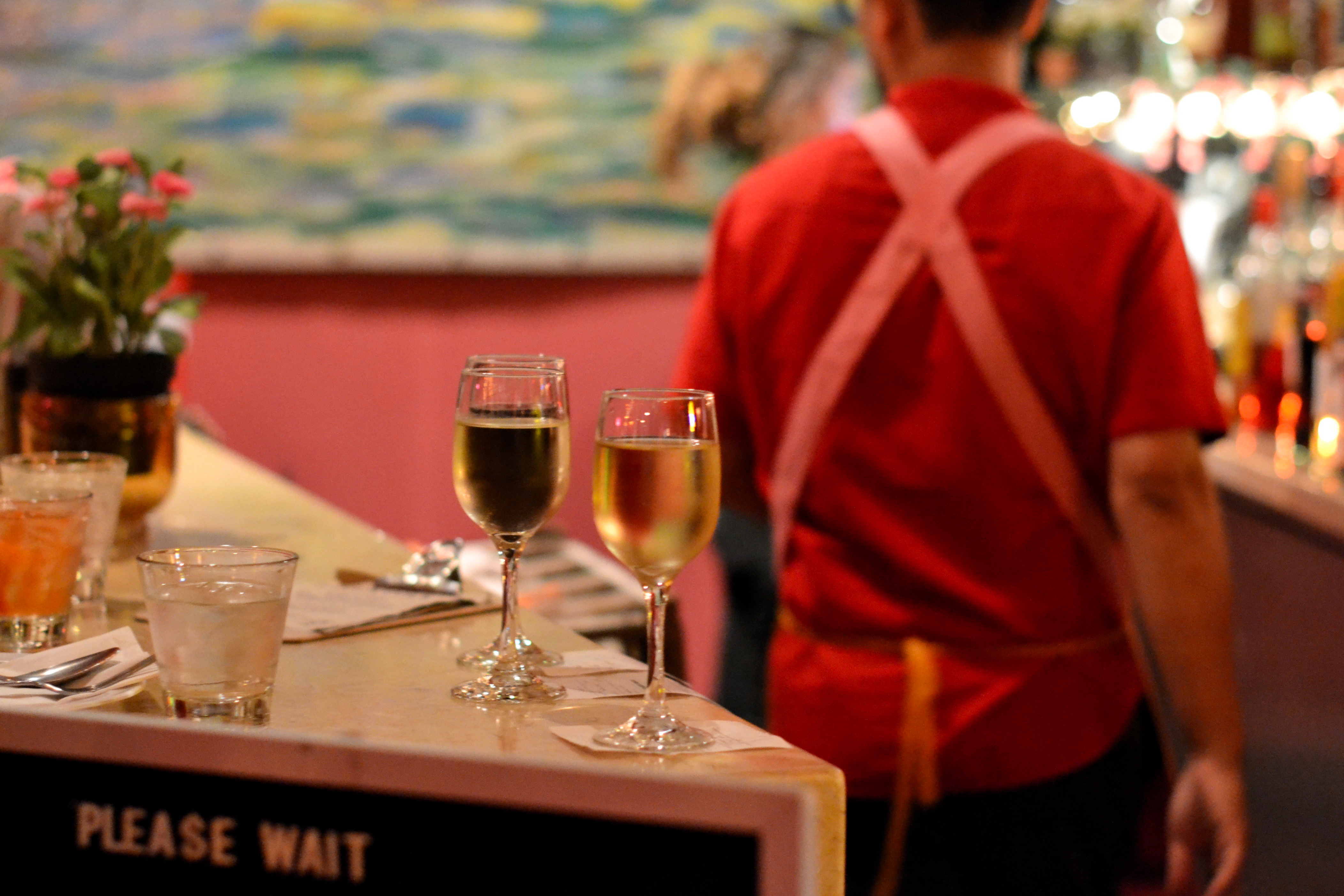 If there's one MVP bottle, it's this
One of our favorite wines is on our cover: The Moussamoussettes from Domaine Mosse. That's a pet-nat, a naturally sparkling wine from the Western end of the Loire Valley. We've had it pretty much every year since we opened. It's almost as much a part of the restaurant as the crispy rice salad.
Some years it'll be a little sweeter, some years it'll be a little drier. But it's always generally going to be really fun bubbles—just a delicious wine to have either before during or after the meal. You can drain a whole bottle of that before you sit down and it's great as an aperitif to get you salivating and hungry. It's also great throughout the meal with all of the different foods. It's lively. It's not bone dry—it's fruity, a little sweet. It feels tailor-made for the restaurant because it makes sense once you have it with the food.
Picking wine over beer isn't a value judgment
I'm not saying wine is better than beer. I'm just saying wine can be fun.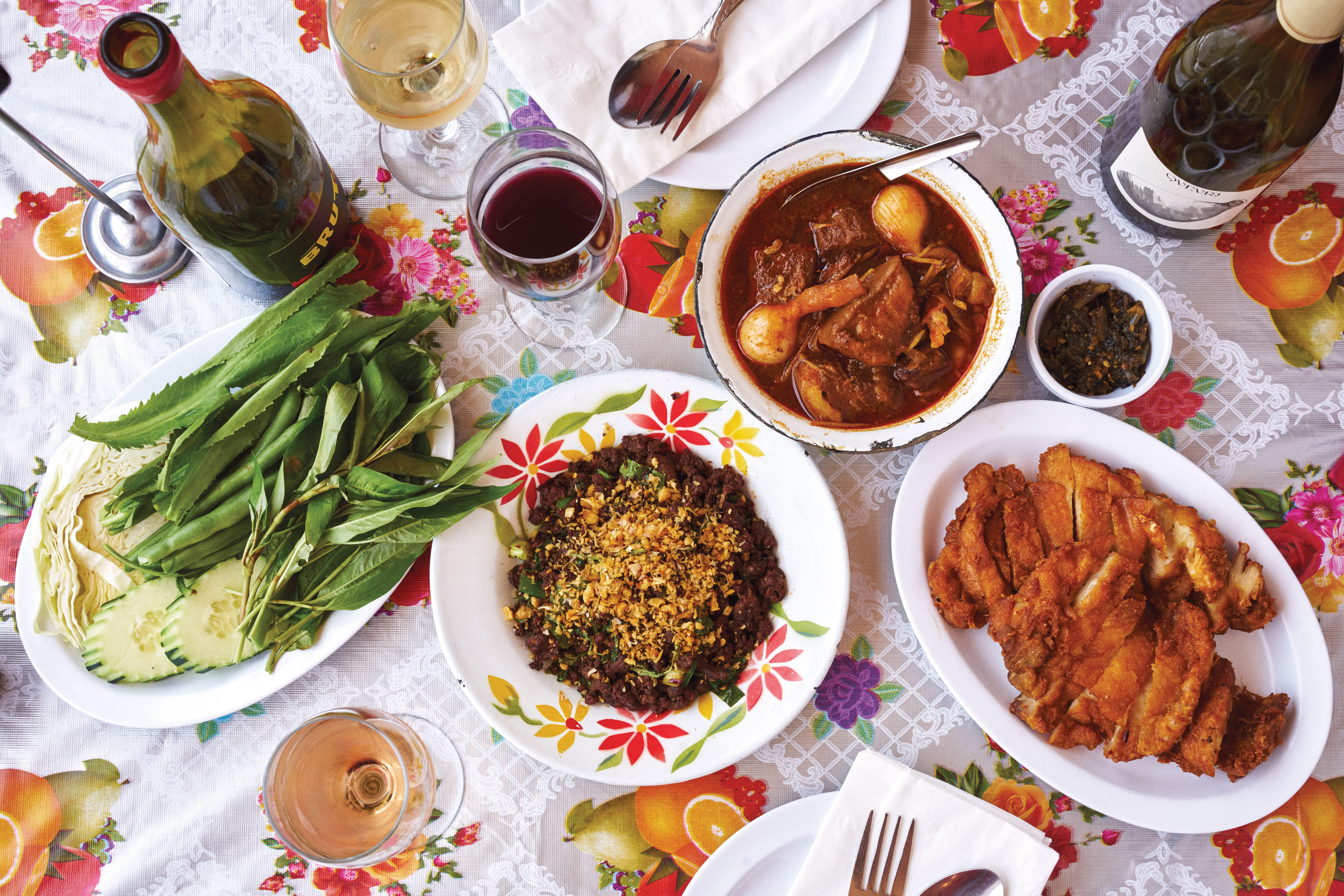 Don't fear the hangover; drink anyway.
If you drink enough of anything you'll be hungover. My take? Don't fear the hangover; drink regardless.
It's really about prevention. It's just hydrating. You should try to drink an equal amount of water to whatever wine you're ingesting, which really never happens. On a recent trip to France and Spain, it was just amazing how little water we drank. It was brutal. You try to remind yourself, but you also have to keep up with the pace of the party.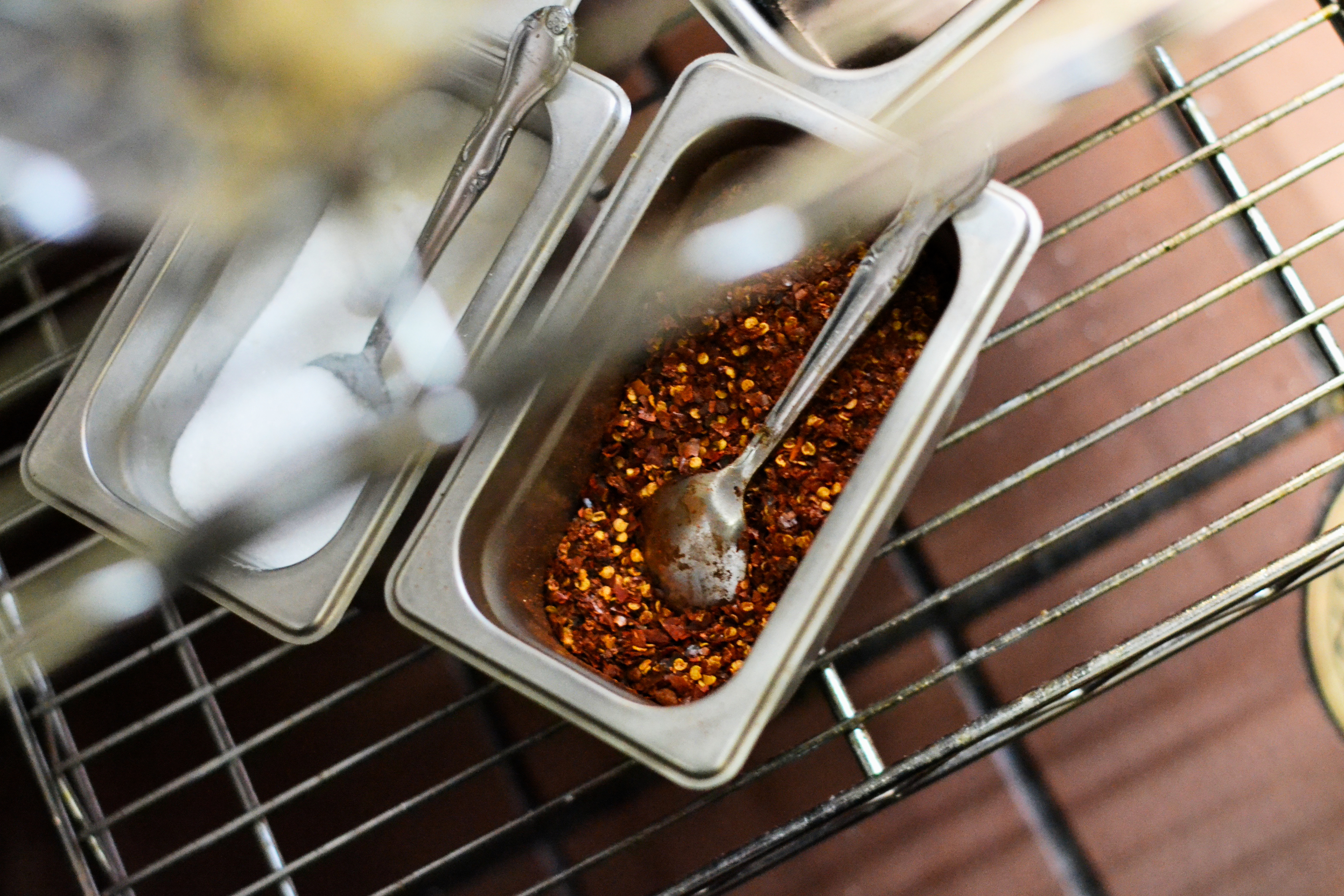 Hungover? Cook up a stir-fry
I think a really good [hangover meal] is stir-fried noodles. It's quick and dummy-proof which is what I think you need when you're half functional. It's also really decadent in a way: It's thick noodles that are fried in oil, egg coating them, brined chicken. Kuay tiew khua is good for it.
Night + Market: Delicious Thai Food to Facilitate Drinking and Fun-Having Amongst Friends is available for purchase on Amazon.