By the Way, Millions of People Get to Choose Their Elected Officials This Fall
Your guide to what's working with local elections, what's not and what you can do about it.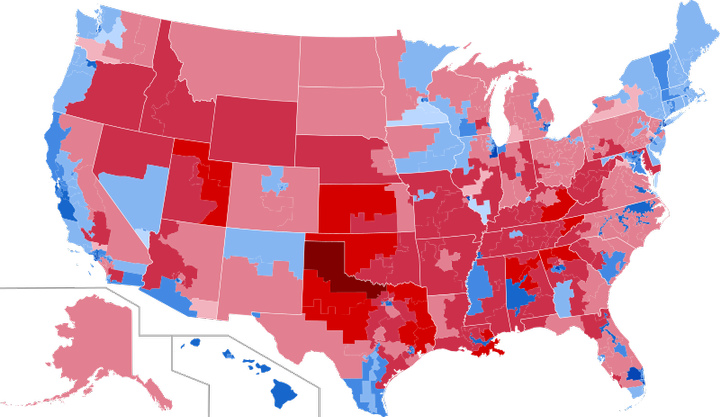 Photo via Wikimedia Commons
It's that time of year of year again—it's not just fall, it's election season. Don't worry, you didn't oversleep a couple of years. As it happens the rest of 2017 will see dozens of key races across the country, many of which are for mayoral seats in cities that are homes to millions of people. From Seattle to Cleveland to Atlanta to New York City, new city leaders will be chosen that have an important role to play in leading their communities and shaping the national dialogue.
Around 40 percent of eligible American voters have something to vote on over the next couple of months, and what happens at the local level has major implications for communities -- not to mention the voting layout for the 2018 midterms and 2020 presidential election.
You could say that 2017 is the year for local leaders to take a stand. Local governments have been able resist some of the most egregious policies implemented by President Trump .Bill Peduto (D) and incumbent candidate for mayor of Pittsburgh countered President Trump's remarks trying to loop the city into his decision for backing out of the international agreement to combat the effects of climate change. Mayors have also been instrumental to the ongoing debate around sanctuary cities and will continue to be front and center in America's ongoing debate around immigration policy.
Mayors have also set the tone for handling racial divisiveness following white supremacist rallies in Charlottesville, Boston and Portland. The mayors of these cities, and more, essentially said "not in our backyard," and delivered an effective rebuke to hate groups rather than equating the blame to "many sides," as President Trump did after Charlottesville.
It's clear that mayors are and will continue to be key figures in creating legislative leadership.
What you can do:
Make sure the right person is in office by exercising your right to vote. If you're not already registered, then do it now. VICE Impact partnered with Democracy Works in their TurboVote initiative, which makes registering to vote and learning about elections easy as pie.
Find out who's on the ballot. A quick internet search will show you who your candidates are, what their platform is and whether or not your values align with their policies.
Attend a town hall or municipal meeting. Democracy in action is talking to your legislative leaders and candidates before and after you weigh in at the ballots. Town halls are events where you can hold your leaders accountable to their words, and municipal events like city council meetings are great ways to weigh in on a local issue that likely has more relevance to your daily life than anything that happens in D.C.
And then some:
Under the Trump administration, the federal government has been at odds with many of environmental protection responsibilities, such as increasing reliance on fossil fuels. Several mayors have signed on to the Sierra Club's Mayors for 100 campaign to commit their towns and cities to 100 percent clean and renewable energy. In just a year, at least 150 cities have taken the Sierra Club's pledge to divest from dirty energy.
Want your mayor to get on board? Here's how you can encourage your local leader to join the Mayors for 100 campaign.